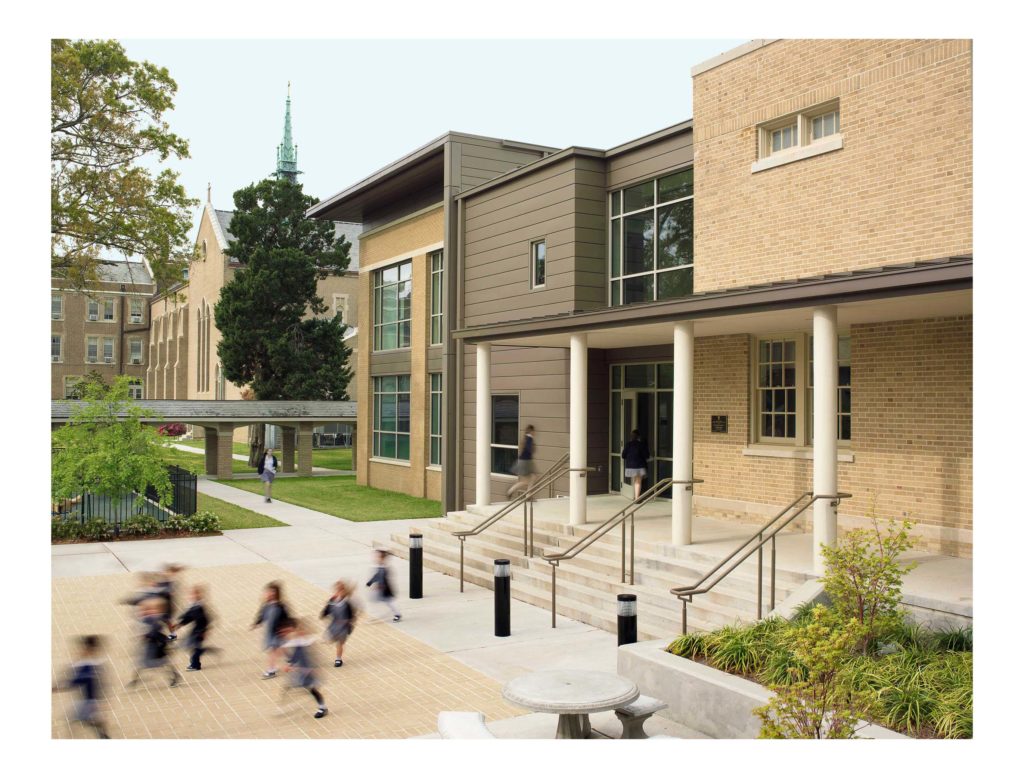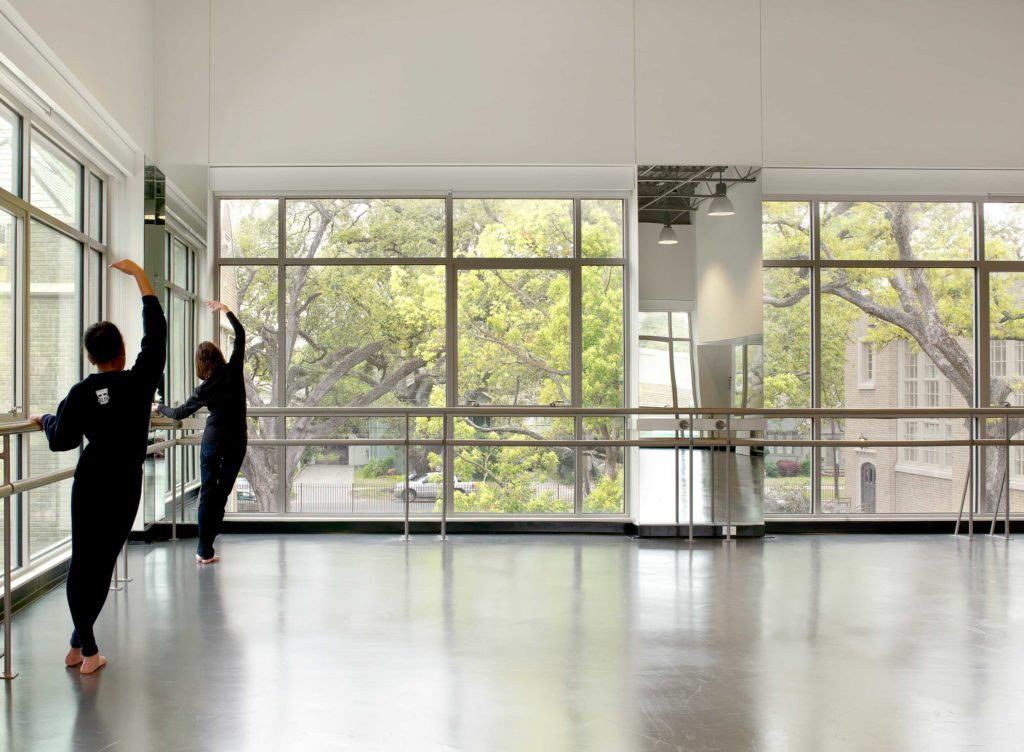 New wellness center for the oldest Catholic girl's school in the United States.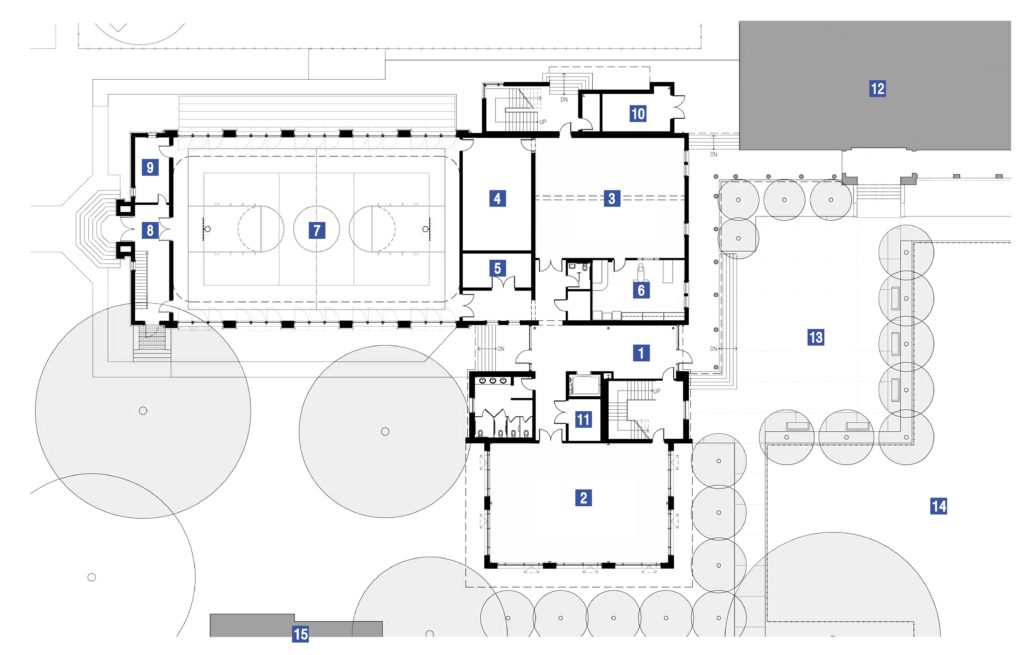 Founded in 1727 by the Sisters of the Order of Saint
Ursula, Ursuline Academy of New Orleans enjoys the
distinction of being both the oldest continuously operating
school for girls and the oldest Catholic school
in the United States. The Academy moved from the Vieux
Carré to its Uptown location in 1912.
In 2009, Waggonner & Ball was commissioned
to renovate and expand their historic, circa 1935
Gymnasium into a multipurpose athletic fitness
and wellness center to supplement the adjacent
main gymnasium, constructed in 2004. The project
incorporates the renovation of the original masonrywalled
gymnasium and provides two separate additions.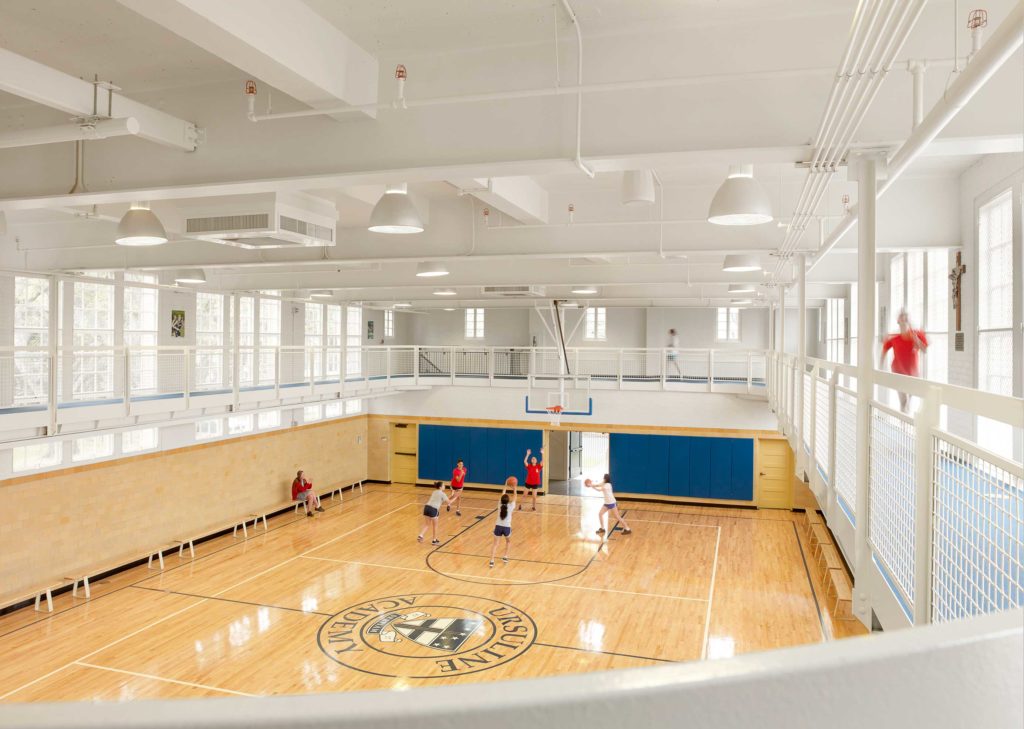 The south addition, named after Sister Marie McCloskey, houses a state-of- the-art fitness center on the ground floor with a dance and yoga studio on the second level. This new pavilion forms a new courtyard for the campus with the recently completed early childhood center and main gymnasium. The center also features cardio-fitness and training rooms, a conference room, a multi-media health classroom, and coach's offices.
A new running track around the upper part of the original light-filled gymnasium is supported by the original roof framing and provides for adjacent additional training equipment areas at the corners of the second level. The project also includes a new competition softball field with separate team dugouts and a batting cage. The north addition encloses an exterior stair and features a balcony for viewing softball games at the second level.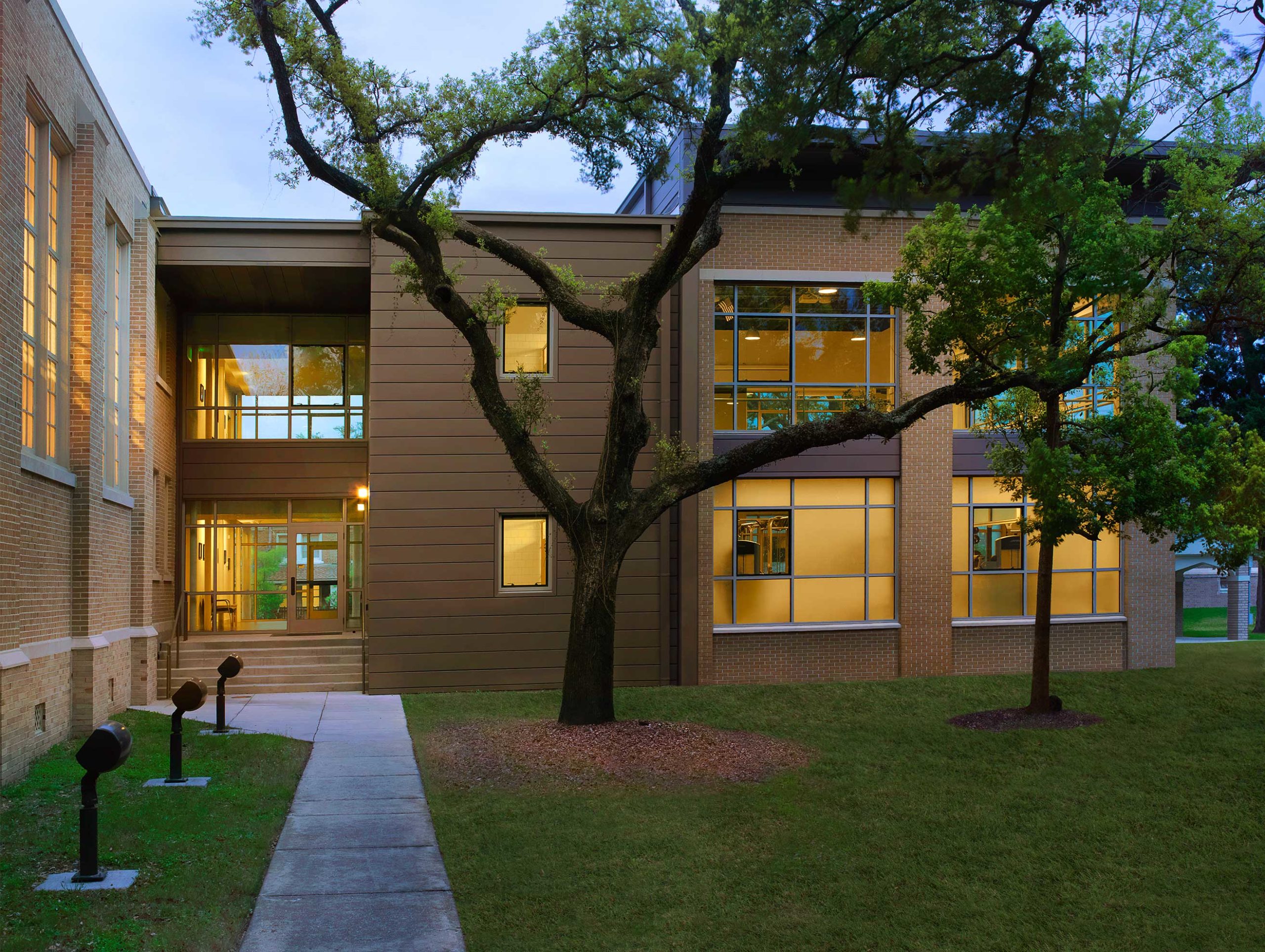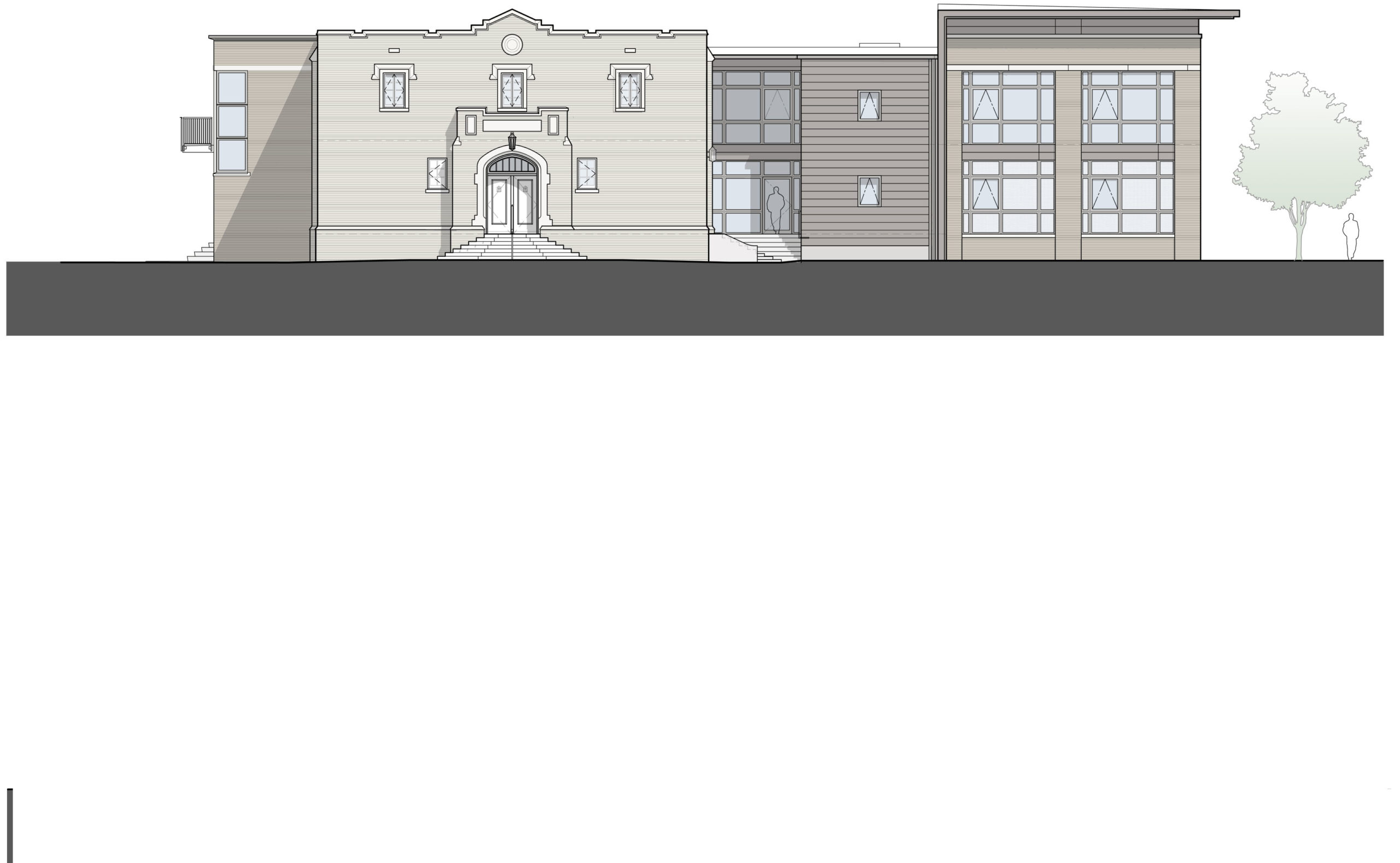 ---
Client
Ursuline Academy
Year
2013
Project Area
18,910 SF
Awards
AIA Louisiana Merit Award