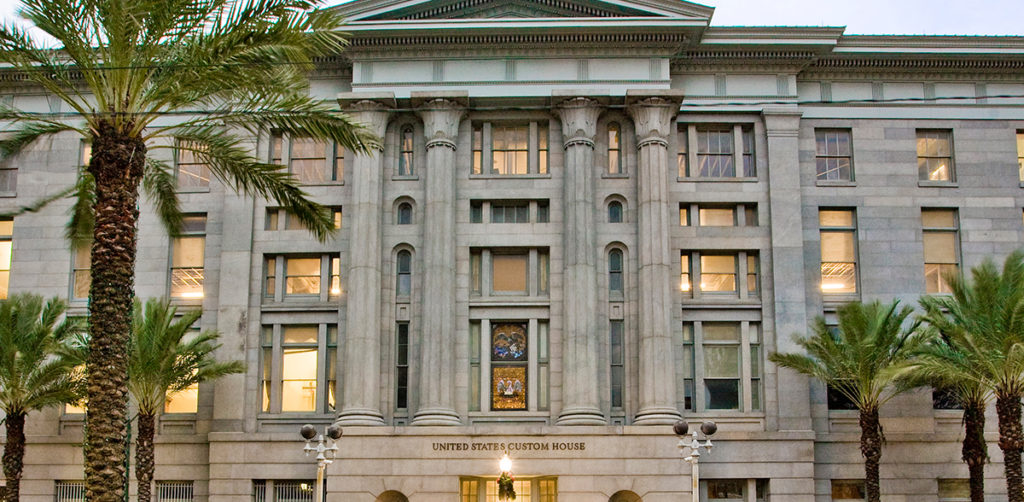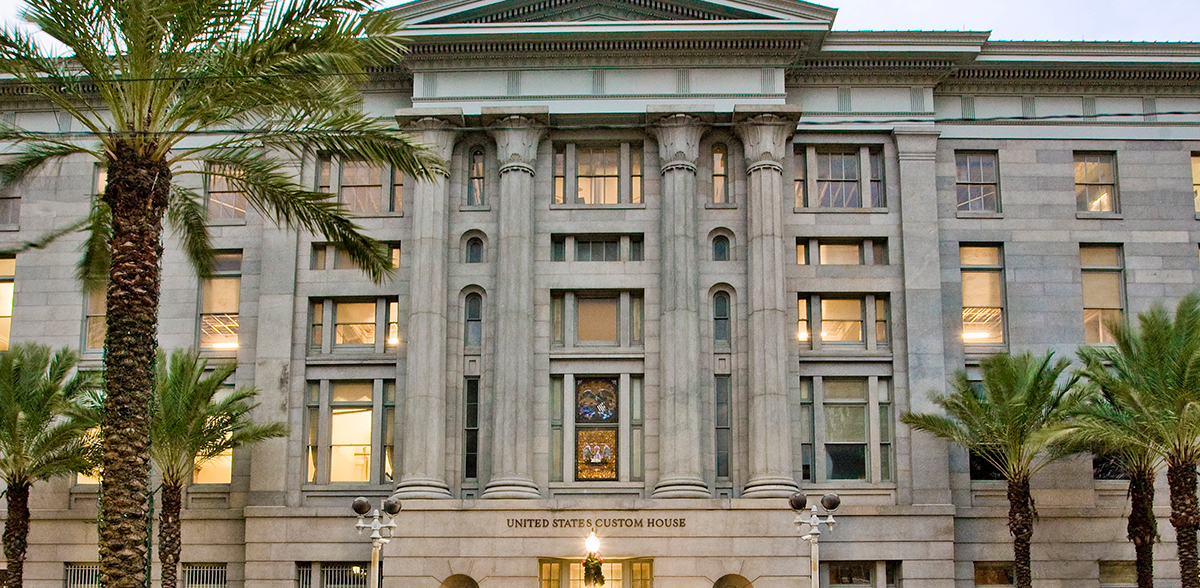 A multi-decade effort to reveal and restore the character of a major historic structure while enhancing functionality and operations.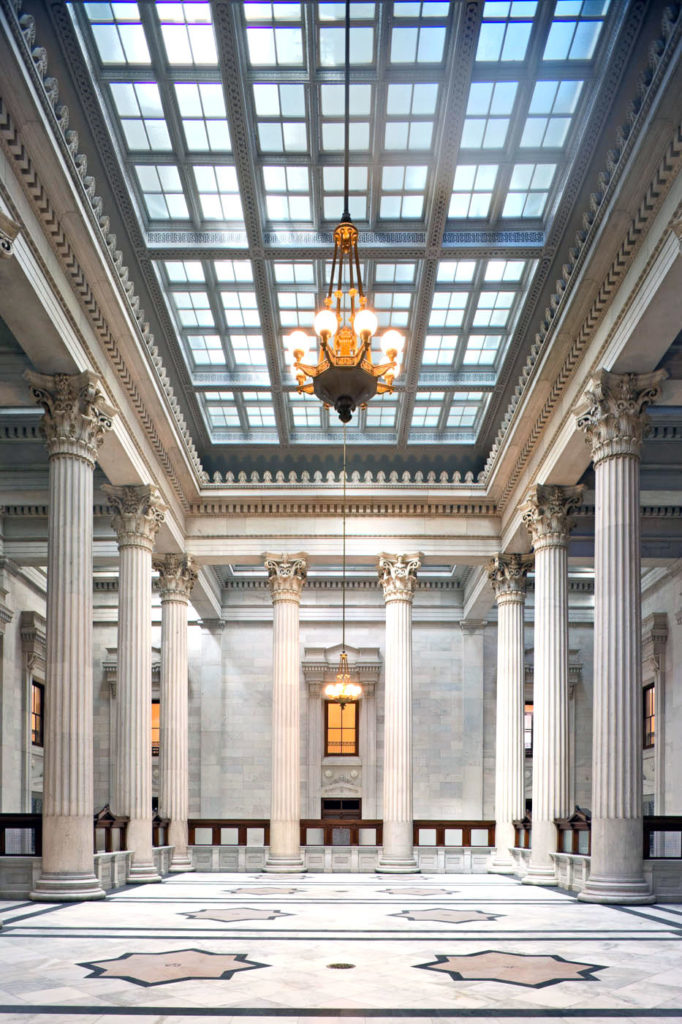 For more than twenty years, Waggonner & Ball was the
architect for multiple projects in this National Historic
Landmark structure. Beginning with a complex set of Fire
Safety Improvements in 1986; recapturing of ground floor
space for office use in 1991; a 1996 building master plan;
Repairs and Alterations in 2000; and most recently with
Repairs and Alterations following damage sustained
during Hurricane Katrina, we have been restorer,
caretaker, and systems designer for this important
structure in the Vieux Carré National Historic Landmark
District. The Custom House is the third highest rated
historic building on GSA's registry of public buildings.

With its cornerstone laid by Henry Clay in 1848, and
originally completed in 1881 for use by the U.S. Customs
Service and the city's main Post Office, the Custom
House has seen a number of tenants and renovations
over its lifetime. Restoration efforts to return the
building's integrity happened in a piecemeal, projectby-
project manner beginning in 1978. In 2005, rains
associated with Hurricane Katrina caused a section of
the roof to collapse, necessitating that all occupying
agencies and public tenants vacate the building, leaving
the space completely unoccupied for the first time in its
150-year history. However, out of this destructive event
came an opportunity for a comprehensive restoration
and revitalization of the entire building, allowing
implementation of previous design work and Master Plan
recommendations. Through a Design-Build contract,
Carl E. Woodward, Inc. and Waggonner & Ball were able
to assist GSA in preparing the Custom House for its next
century of service.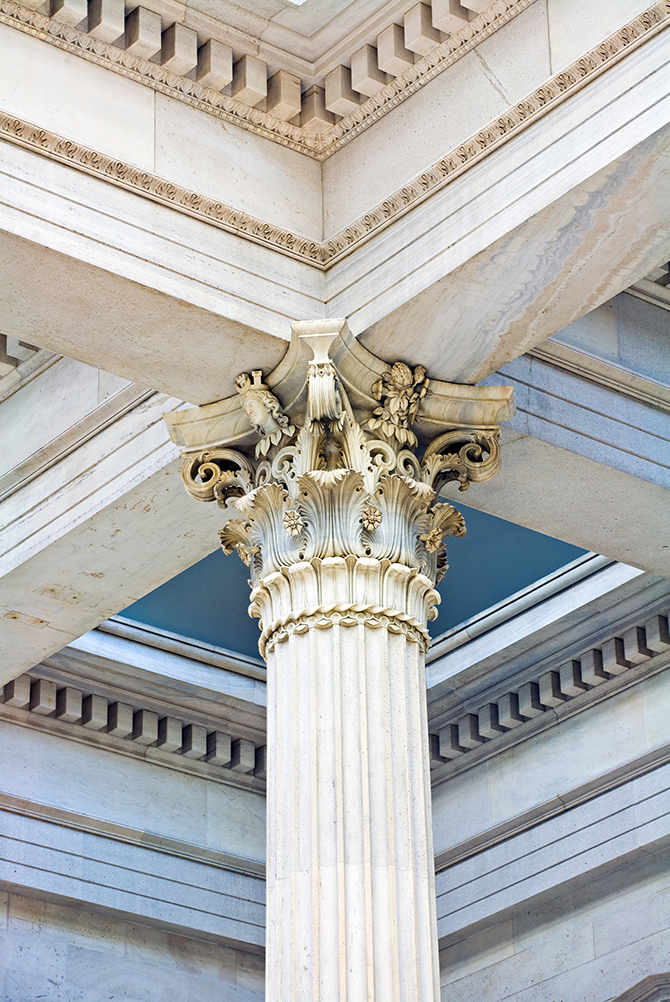 The magnitude of damage caused by Hurricane Katrina and the subsequent vacating by the building occupants due to mold growth caused by a power outage, made the opportunity for a broad and historical restoration more feasible than ever in Custom House history. Waggonner & Ball worked closely with GSA to determine restoration priorities based on the 1996 Building Master Plan, in accordance with GSA's budget and the timeline required for the work. Main goals were to improve the operational efficiency of the building, bring building elements into code compliance, maximize leasable space, and maintain flexibility for future adaptation. As with previously executed Waggonner & Ball projects at the Custom House, the work also provided the opportunity to further reveal the architectural character of the historic structure.
The design and construction team assembled by Woodward and Waggonner & Ball for the Repairs and Alterations project had a successful track record of working together on previous projects at the Custom House and, therefore, we were able to proceed rapidly through the design and construction work in order to meet GSA's tight timeline for the project. As unforeseen conditions arose during the demolition and reconstruction process, our highly communicative and collaborative team worked together to promptly adapt design solutions without compromising the design intent. Coordination between the design team and trades was a crucial aspect for each element of this complex, highly technical project.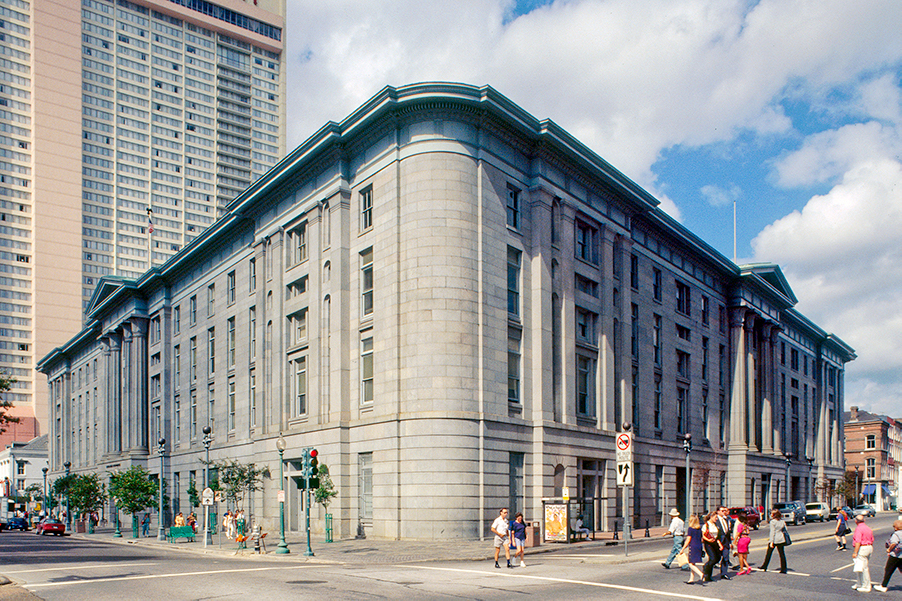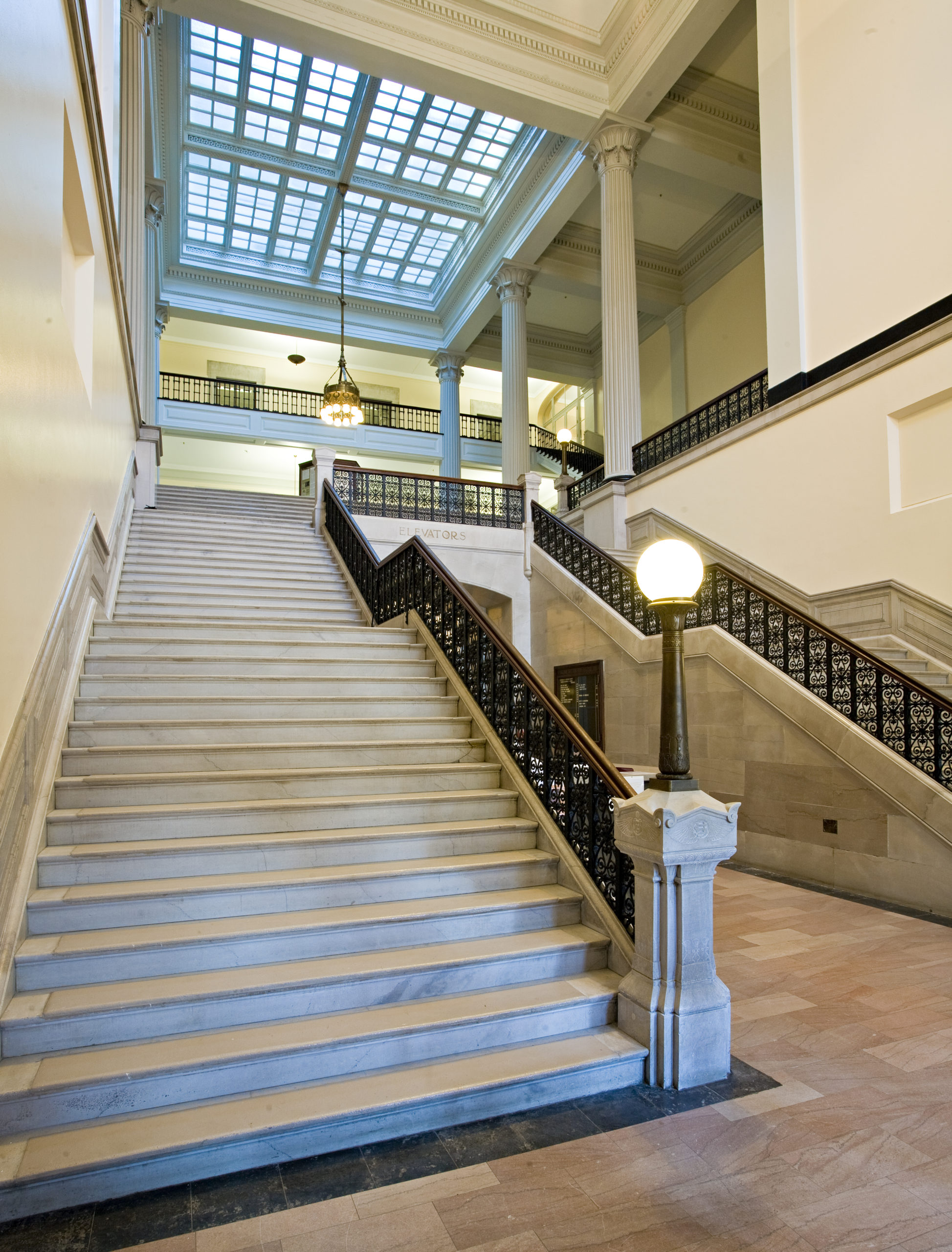 ---
Client
General Services Administration, Region 7
Year
2009
Project Area
325,000 SF
Awards
National Trust for Historic Preservation National Preservation Award (Hurricane Katrina Repairs and Alterations)
AIA Gulf States Honor Citation (Vacant Space Recapture)
AIA New Orleans Honor Award (Vacant Space Recapture)
Louisiana Preservation Alliance Special Award for Restoration
General Services Administration Design in Historic Preservation National Honor Award
Vieux Carre Commission Good Neighbor Design Honor Award for Restoration (Vacant Space Recapture)
U.S. Small Business Administration Administrator's Award of Excellence