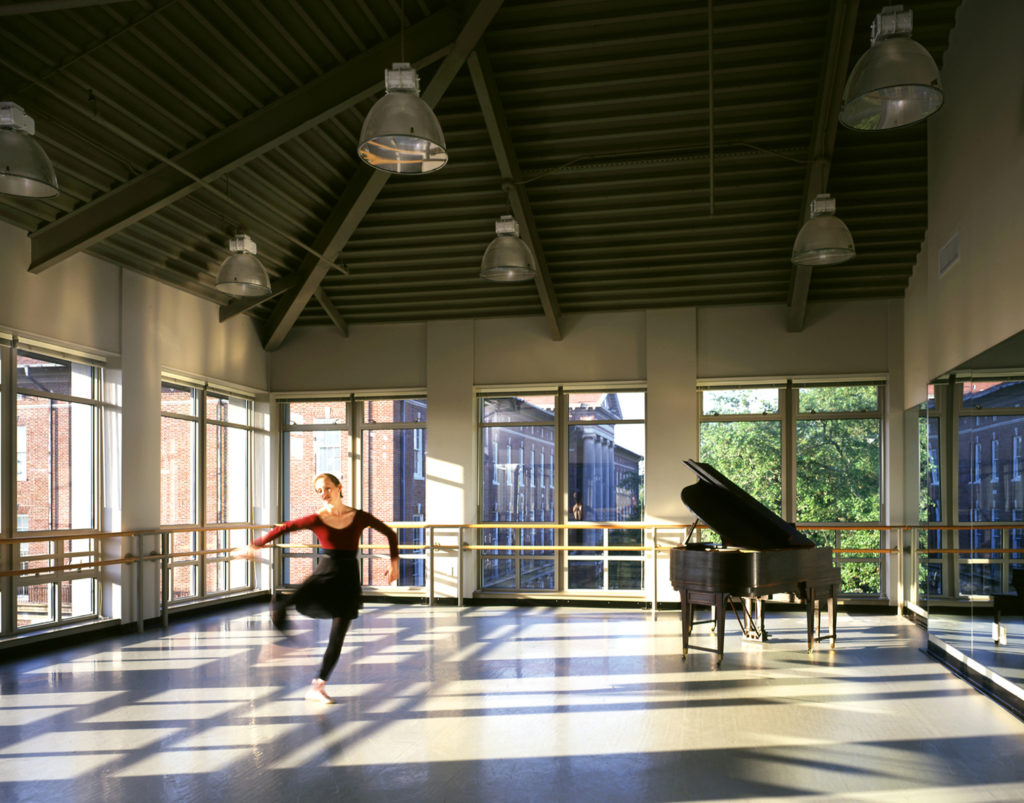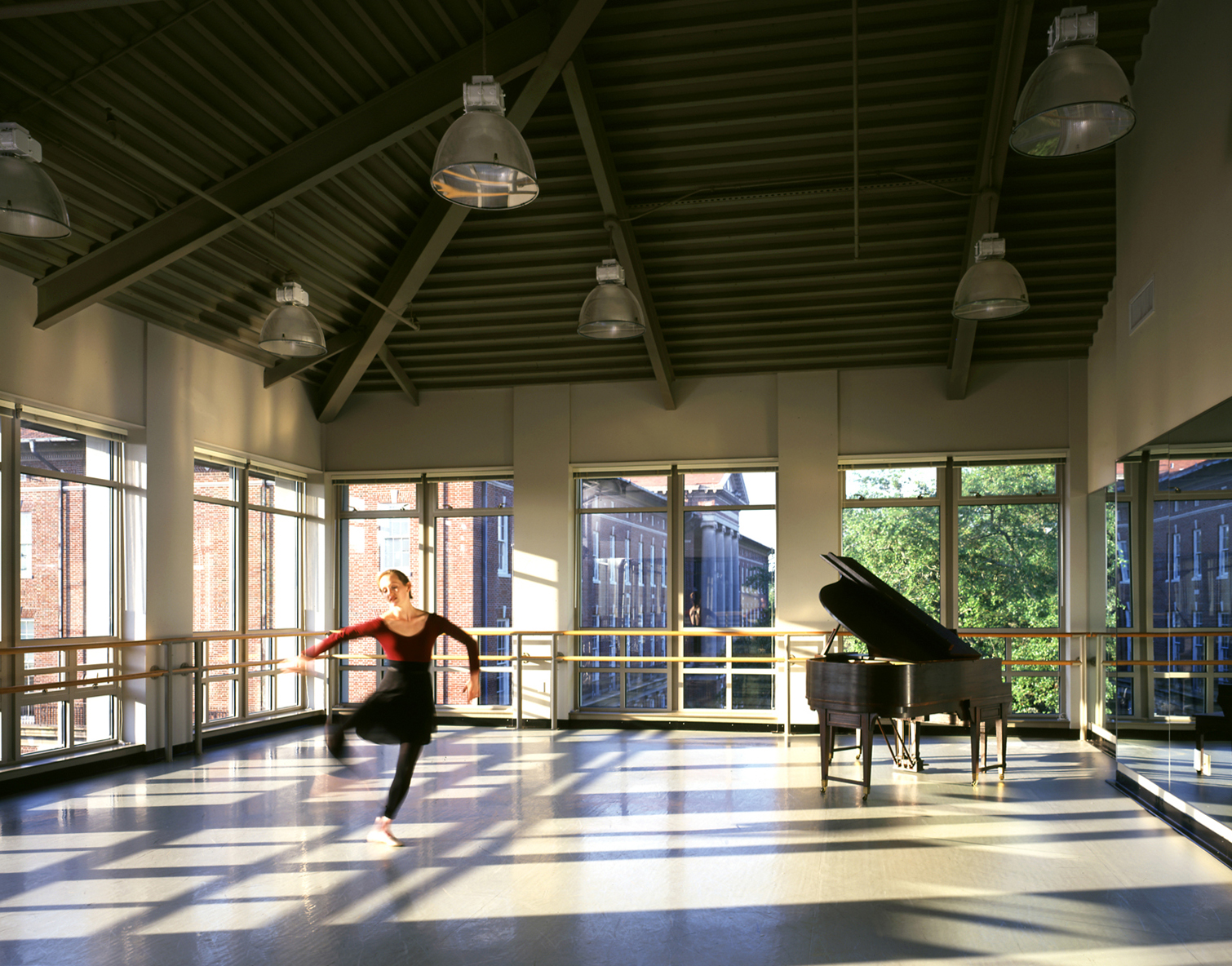 Elleonora P. McWilliams Hall inhabits the last available site fronting the historic 1917 James Gamble Rogers master plan of Newcomb Quad.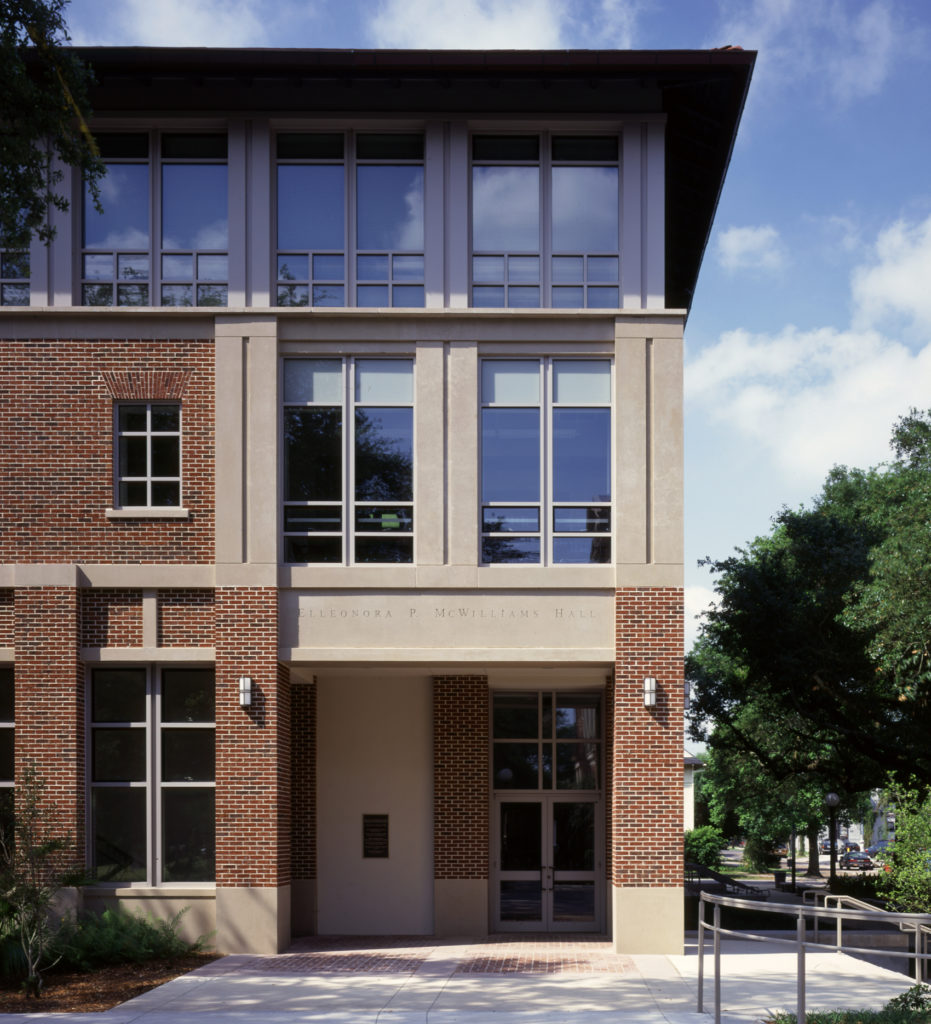 In the buildings he designed subsequent to the master plan, Rogers established an architectural vocabulary derived from Tuscan buildings, with brick bearing walls, limestone porticoes, multi-light double-hung windows, clay tile roofs, and projected wood eaves with copper gutters. Working within this established context, the building was designed as a three-story bar connected to the 1982 Dixon Hall Annex by means of an arcade and one-story scene shop. Clad in brick and cast stone, the steel-frame structure has a clay tile roof with copper gutters.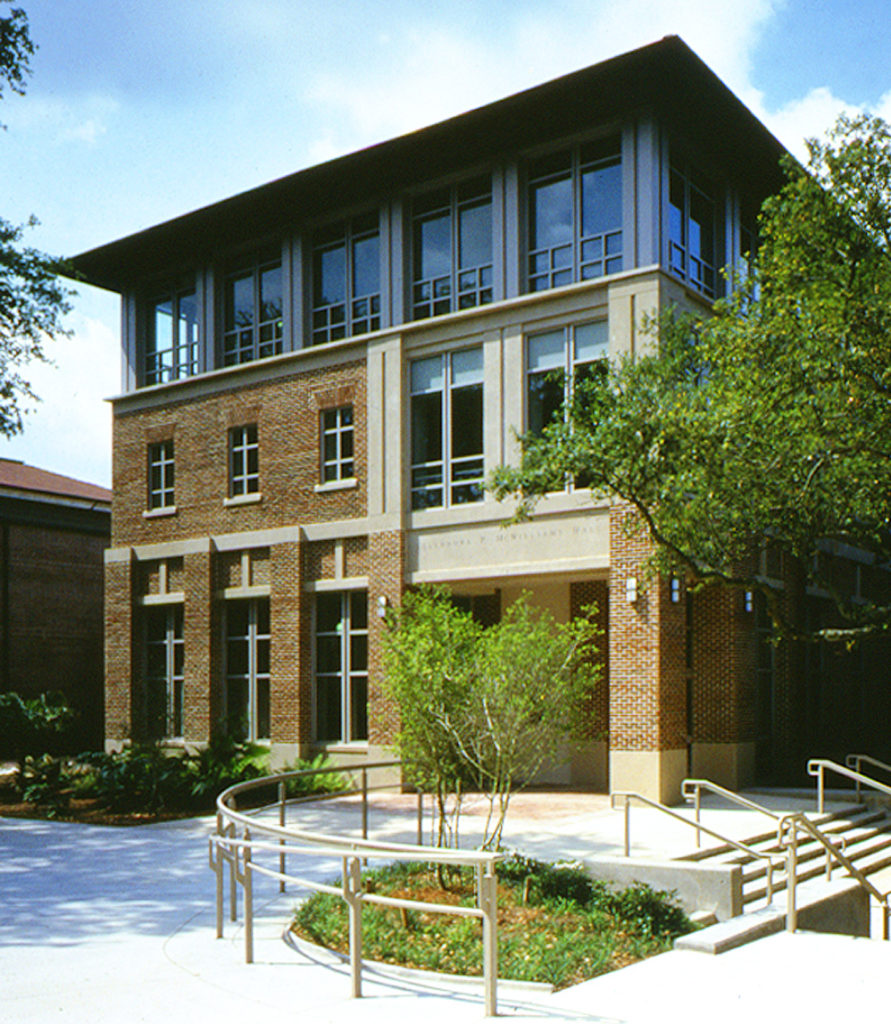 Three large dance studios comprise the third story. Here a change in expression to an aluminum and glass façade beneath projected eaves diminishes the apparent height of the building while providing the studios with unobstructed views of the mature oak treetops, adjacent buildings, and the horizon. Variations in plan from floor to floor are achieved by moving the corridor from west to east, from bottom to top, as section height and fenestrations modulate. An enclosure that at first appears uniform and regular accommodates a program of diverse, specific spaces. This university building thus mediates between outside and inside, past and present.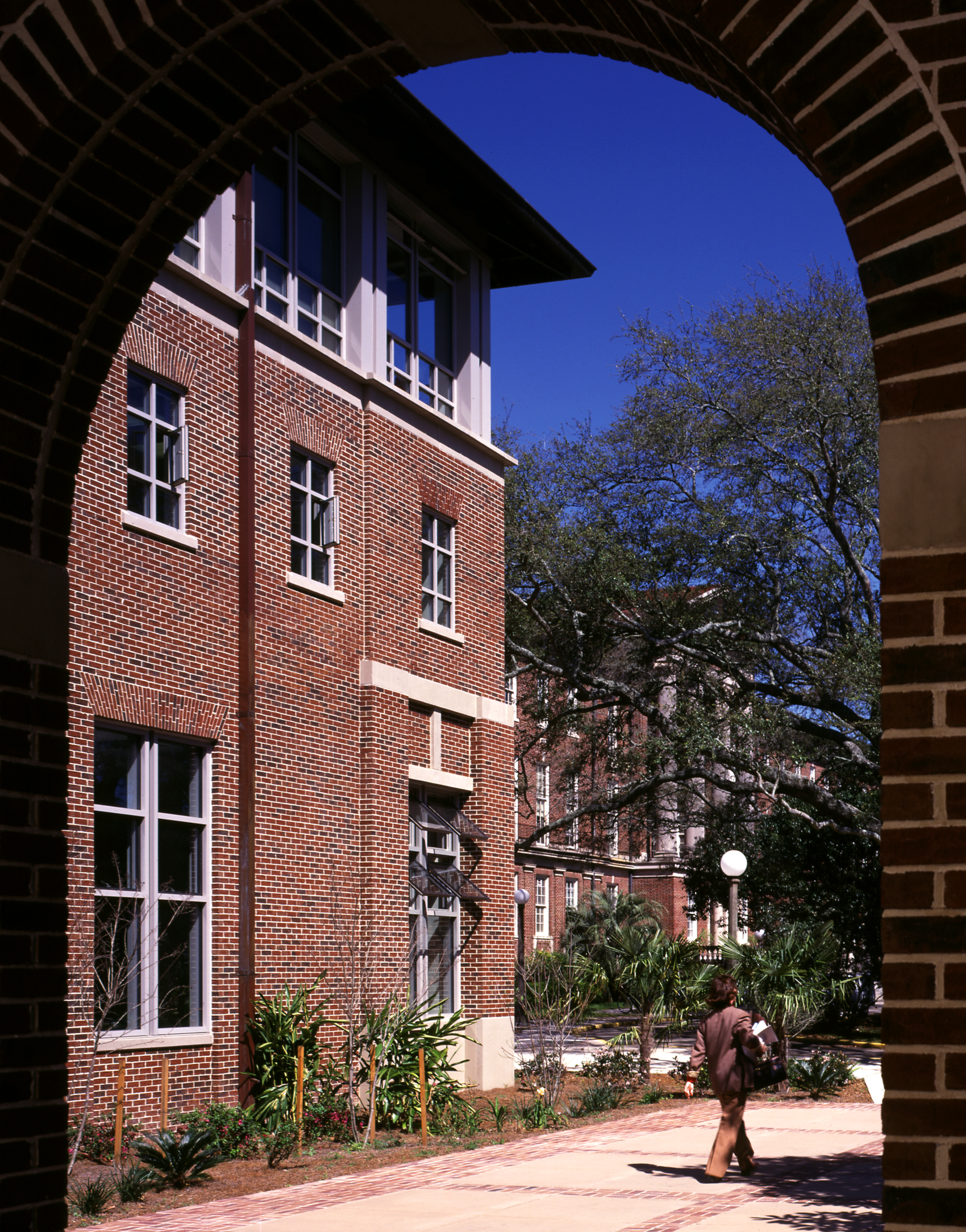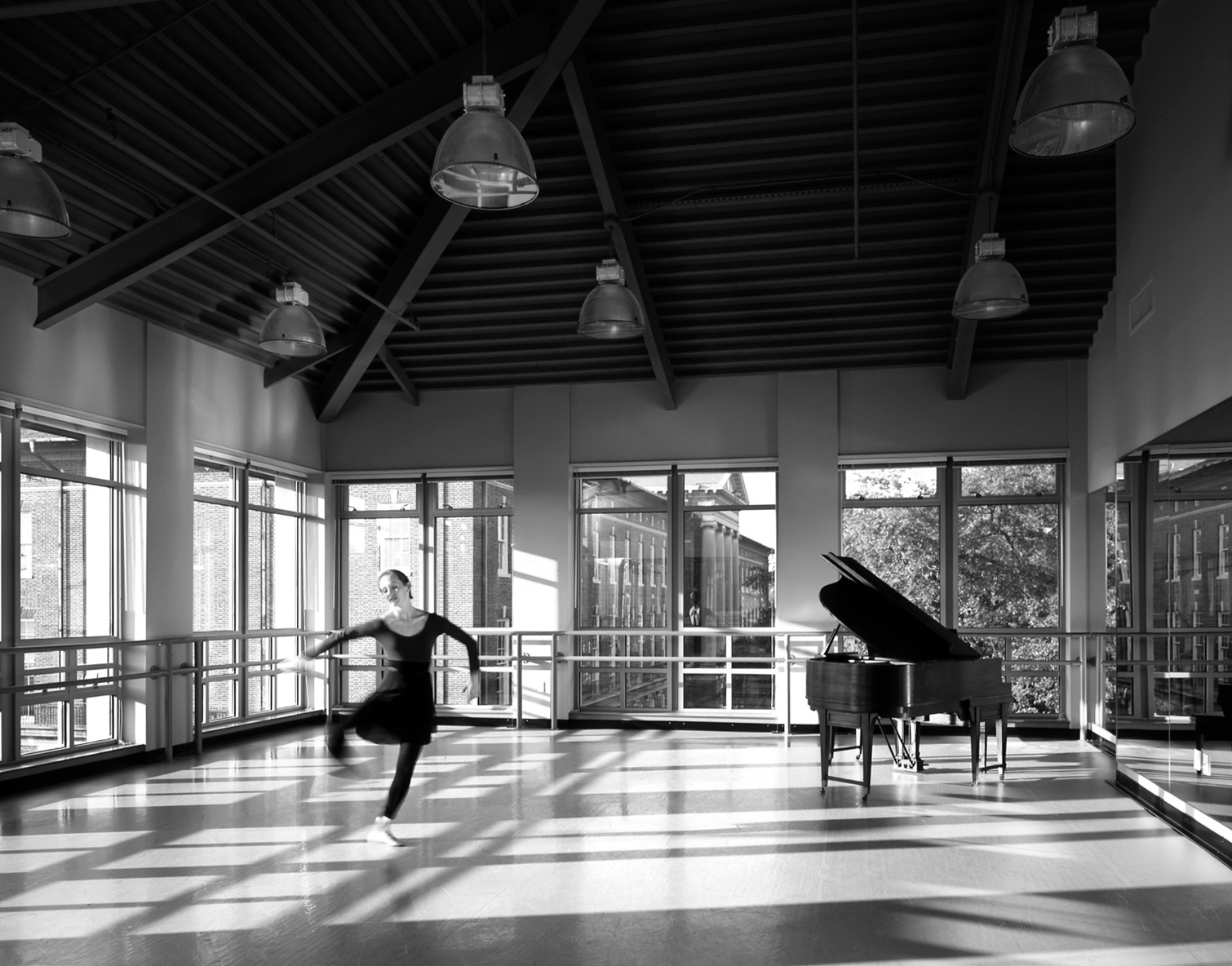 ---
---