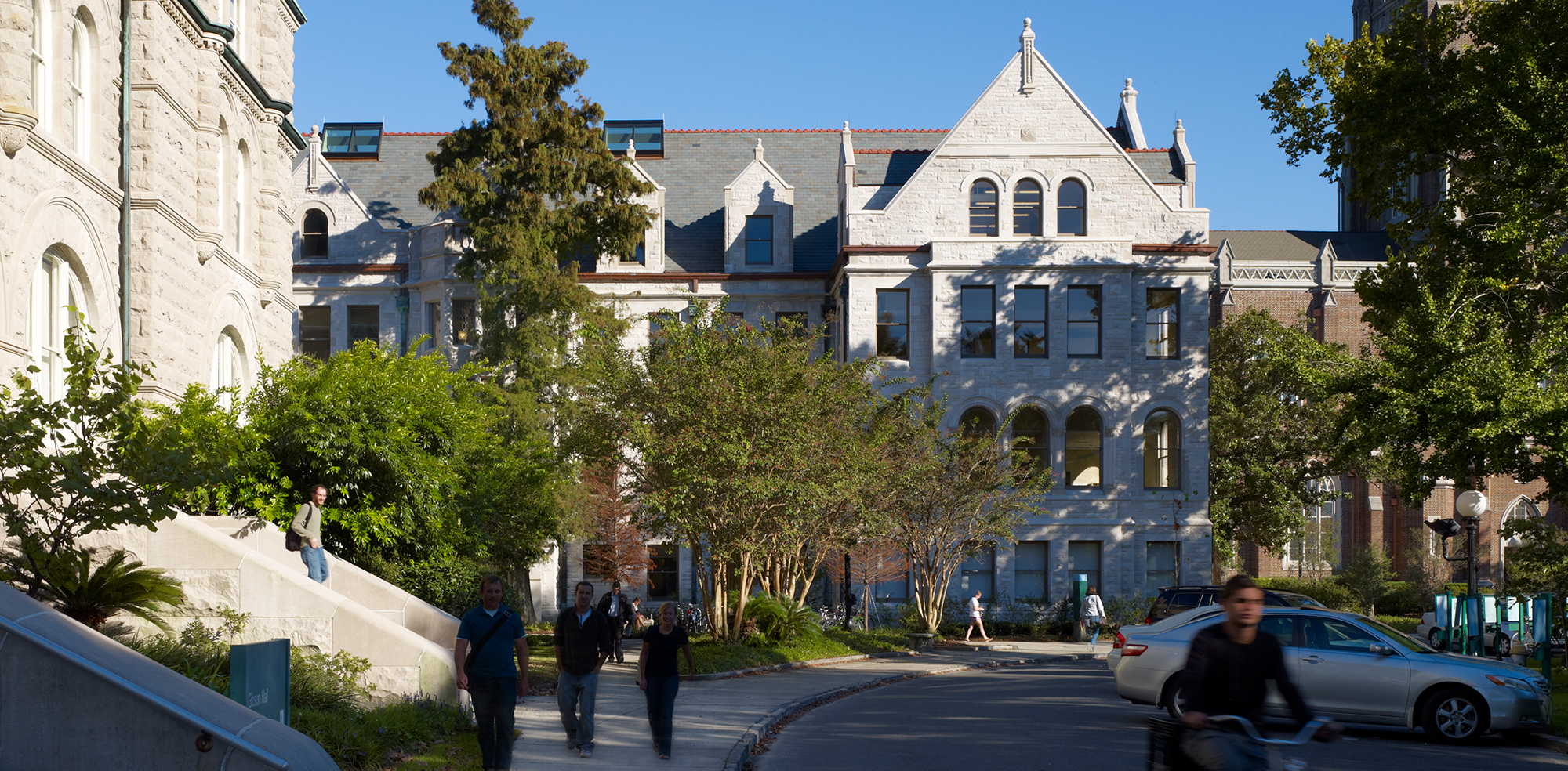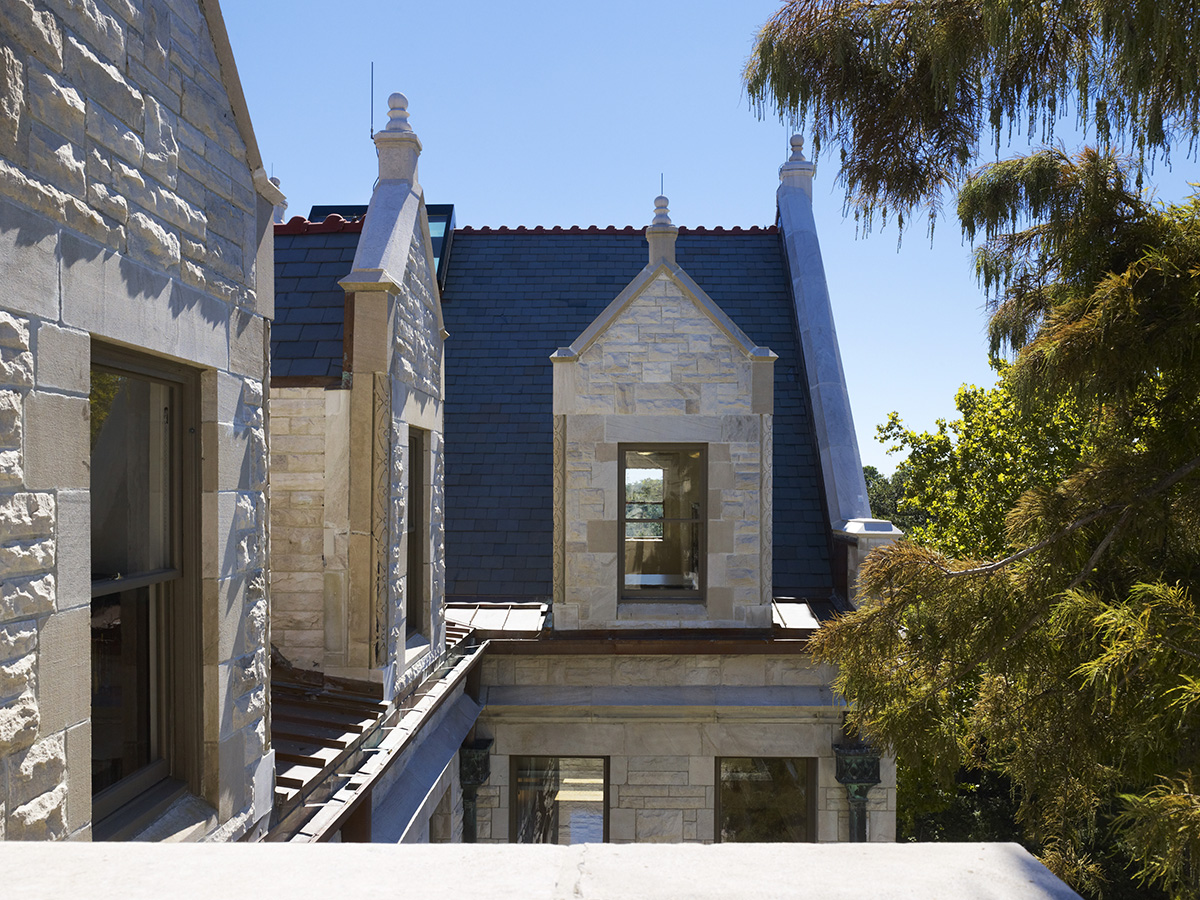 One of Tulane's original three buildings is given new life as a center for anthropology.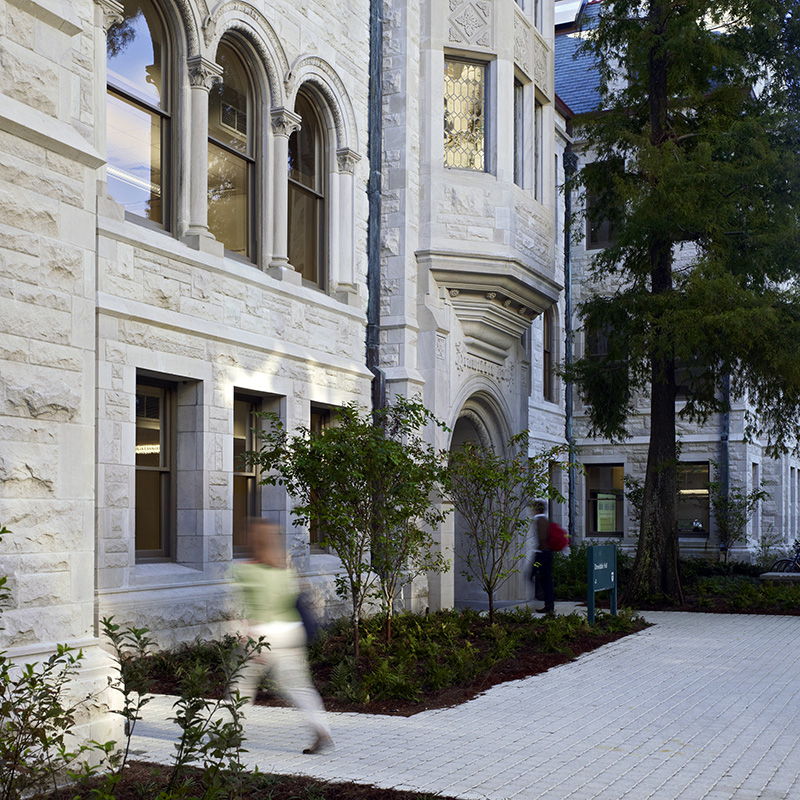 Dinwiddie Hall, facing St. Charles Avenue and the
Charles Olmsted-designed Audubon Park, is a four
story building with stone facades and a high-pitched
slate gable roof, built in the 1920's in the Richardsonian
style. The project brief called for a complete renovation
of all components of the building with a particular
charge: find a solution for a history of roof leaks that
began soon after the building was completed.

The project encompassed the redesign of the building's
circulation system with new stair towers inserted inside
the building envelope at each end of the structure. The
design program called for new classrooms, faculty
offices, meeting rooms and dry labs for the Department
of Anthropology as well as exhibit and collection spaces
for the Middle American Research Institute (MARI),
which hosts exhibits of ancient and modern indigenous
life in Mexico and Central America. The Institute also
stewards an extensive collection of textiles and artifacts
from not only from Mexico and Central America, but also
the Southwest U.S. and South America.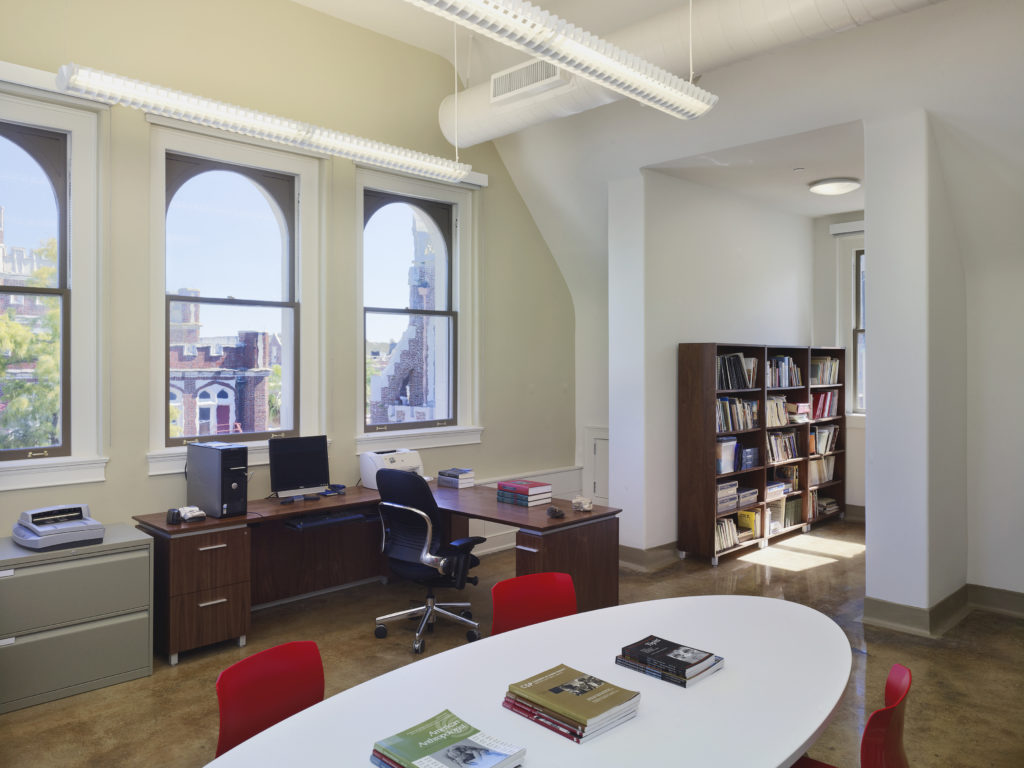 Code upgrades, including life safety and ADA
accessibility concerns, new heating, ventilating and air conditioning systems, and a complete restoration of the building envelope – including repairs and waterproofing of the exterior stone walls and windows were all designed to meet LEED certification. This was the first LEED Gold certified building on the Tulane Campus, and the first building of its type in Louisiana to receive the LEED credit for recycling 75% of construction waste. Additionally, the project reused 94% of the exterior shell of the building and 51% of the interior doors and transoms. Renovations to Dinwiddie Hall were accomplished for $1M less than budgeted. The long-time Senior Vice President for Finance called this his "favorite project ever" at Tulane.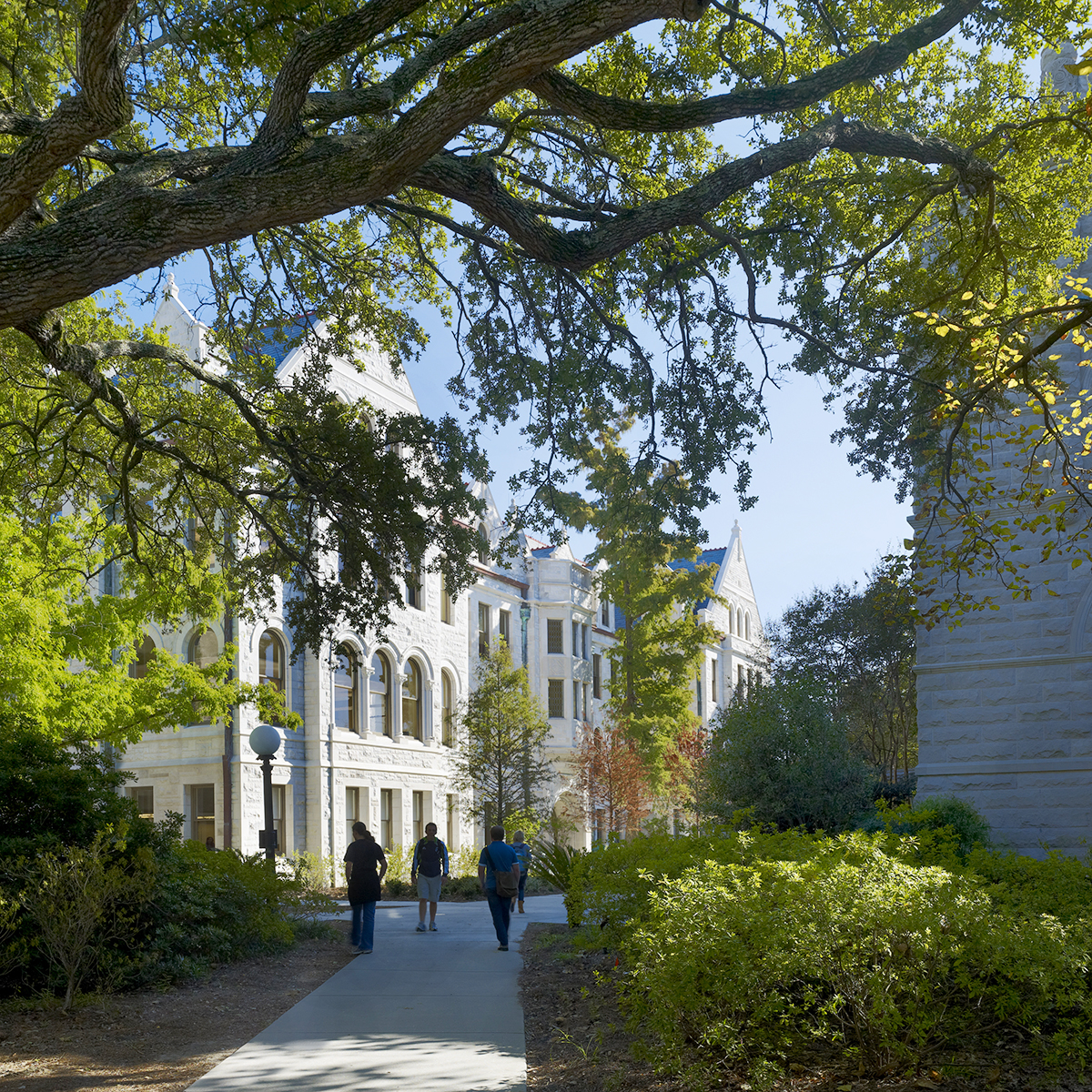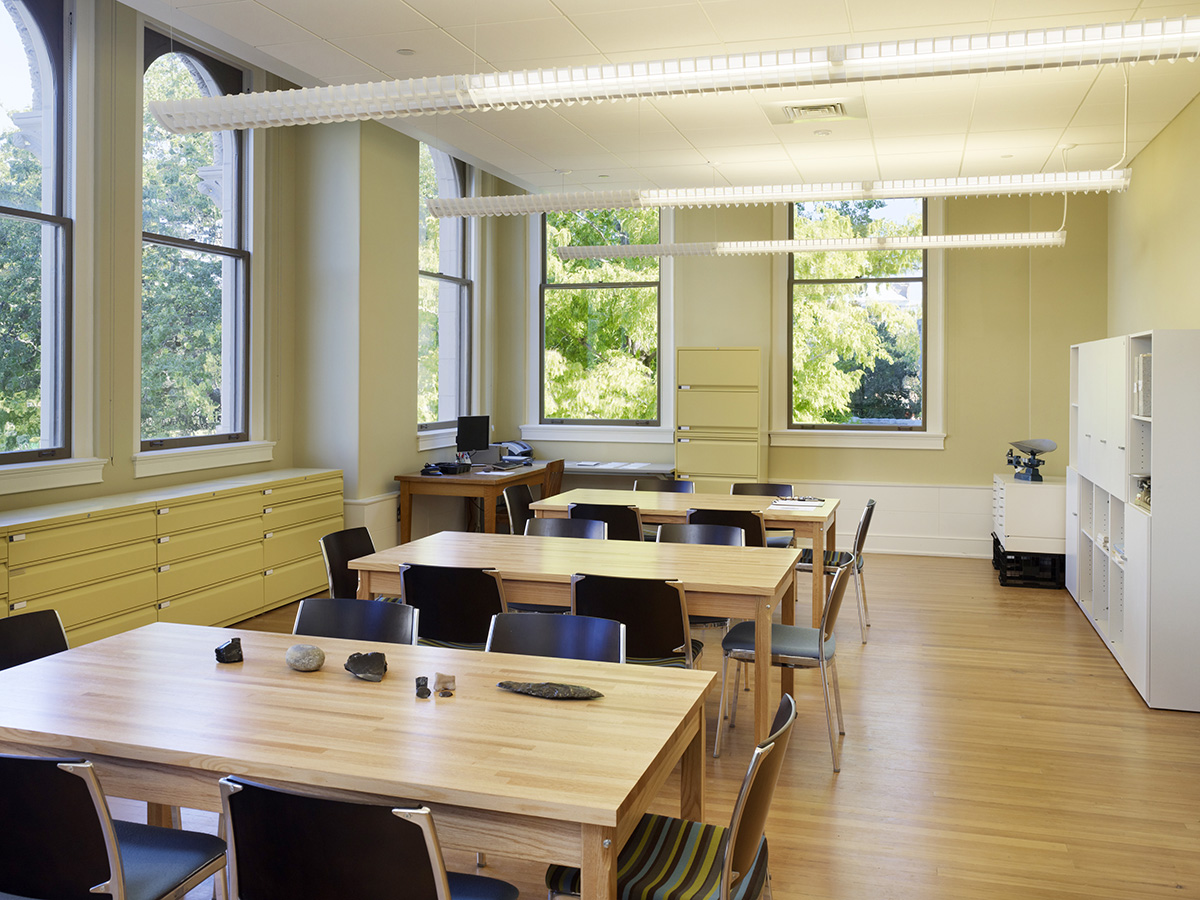 ---
---
Client
The Administrators of the Tulane Educational Fund
Year
2010
Project Area
46,526 SF