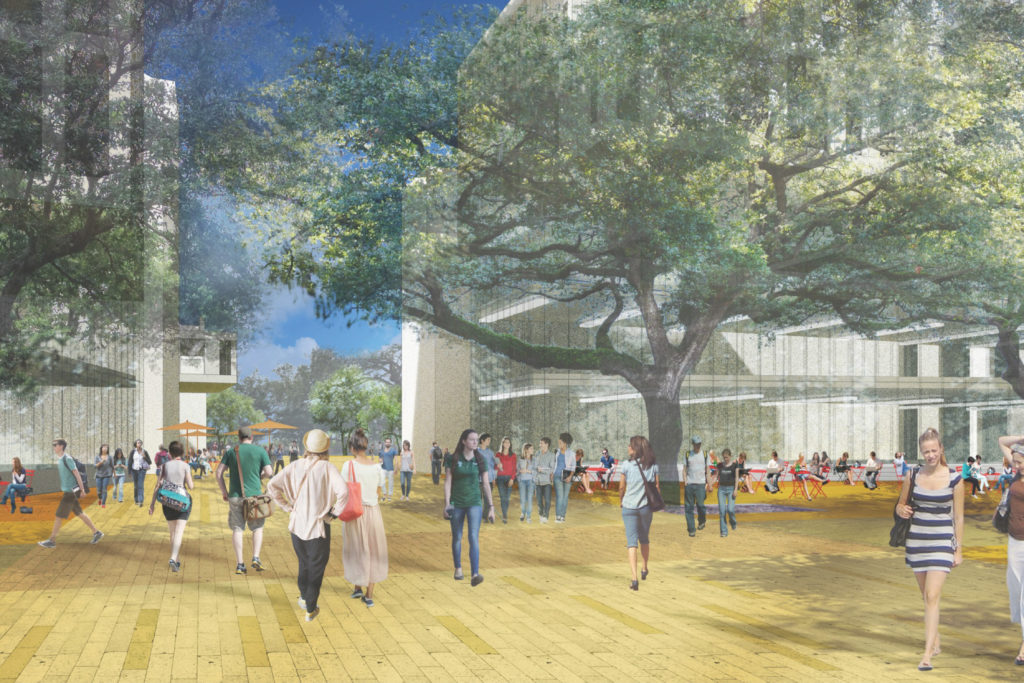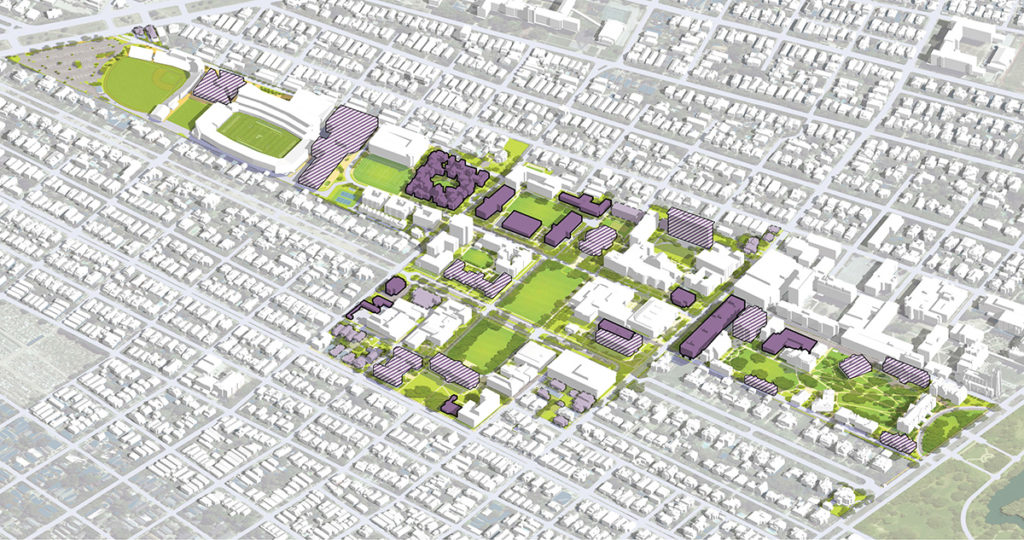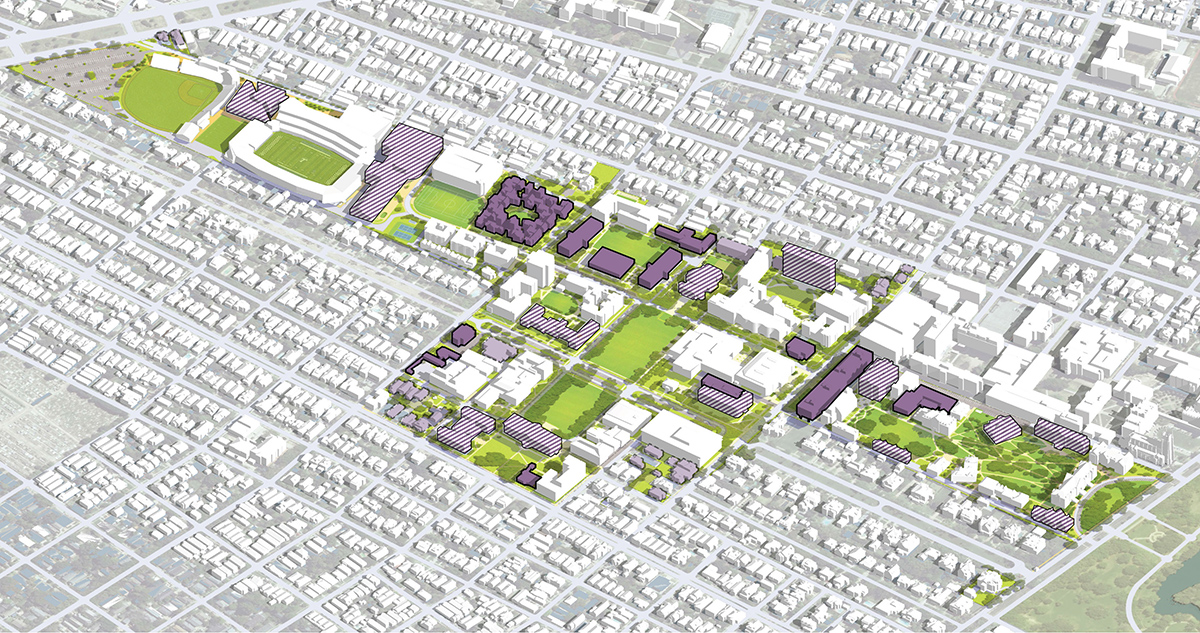 Strategy for connecting multiple campuses with new identities, green infrastructure, and redevelopment.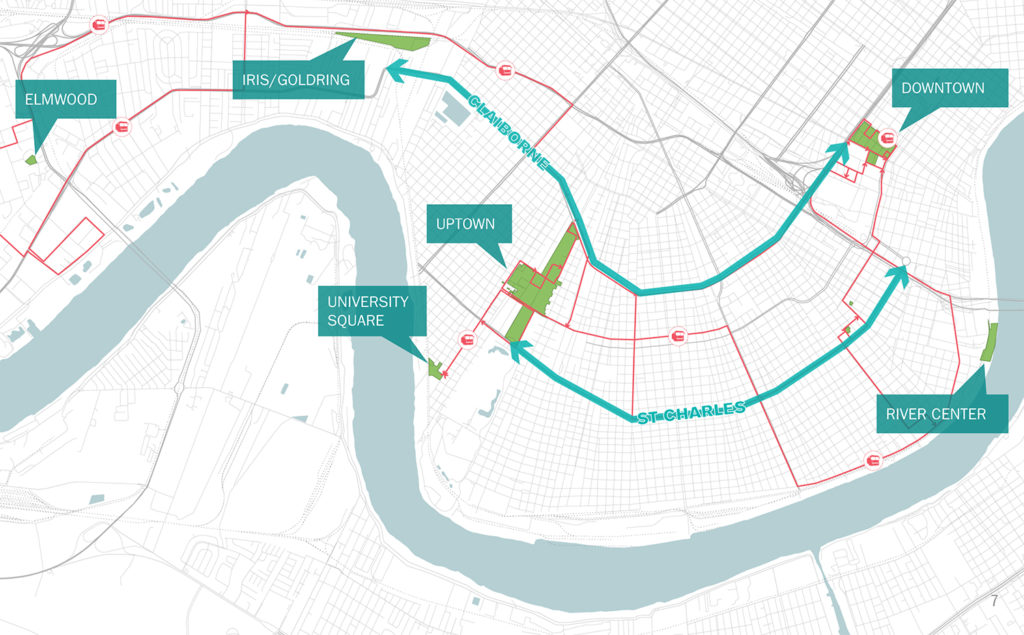 Waggonner & Ball collaborated with Sasaki Associates
to create a visionary master plan for Tulane's six different
campus sites in Orleans and Jefferson parishes, two of
which are undeveloped. This comprehensive plan aims to
intelligently redevelop underused parts of the campuses
that have limited space, aging infrastructure, and
relatively valuable real estate.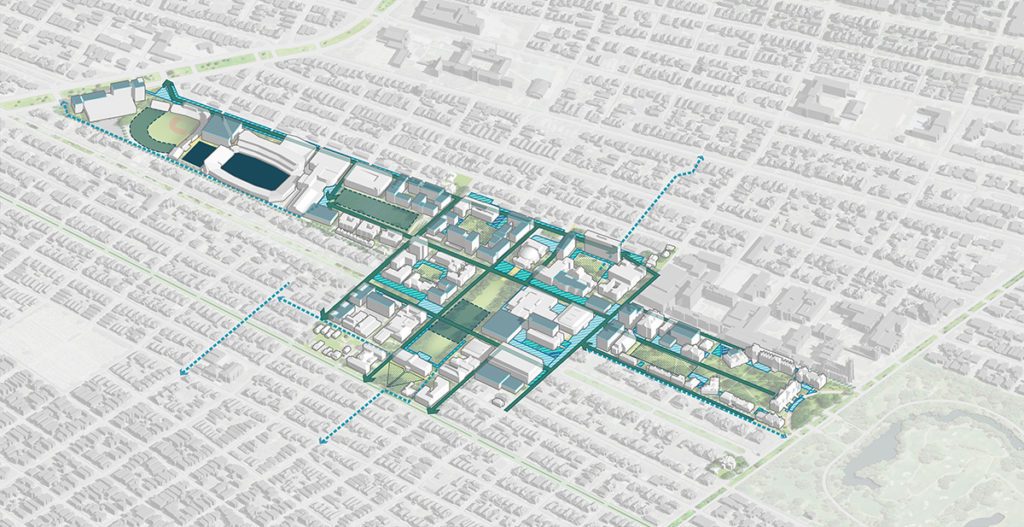 Primary goals of the master plan are to support Tulane's mission to build community, enhance a sense of place, facilitate connectivity, integrate efficiency, and engage New Orleans. The design team established four main values to guide planning needs: people, landscape, mobility, and space. Plans for future expansion show alternatives for each campus and consider the character and opportunities of adjacent neighborhoods and communities, including sustainable design of stormwater management and green infrastructure.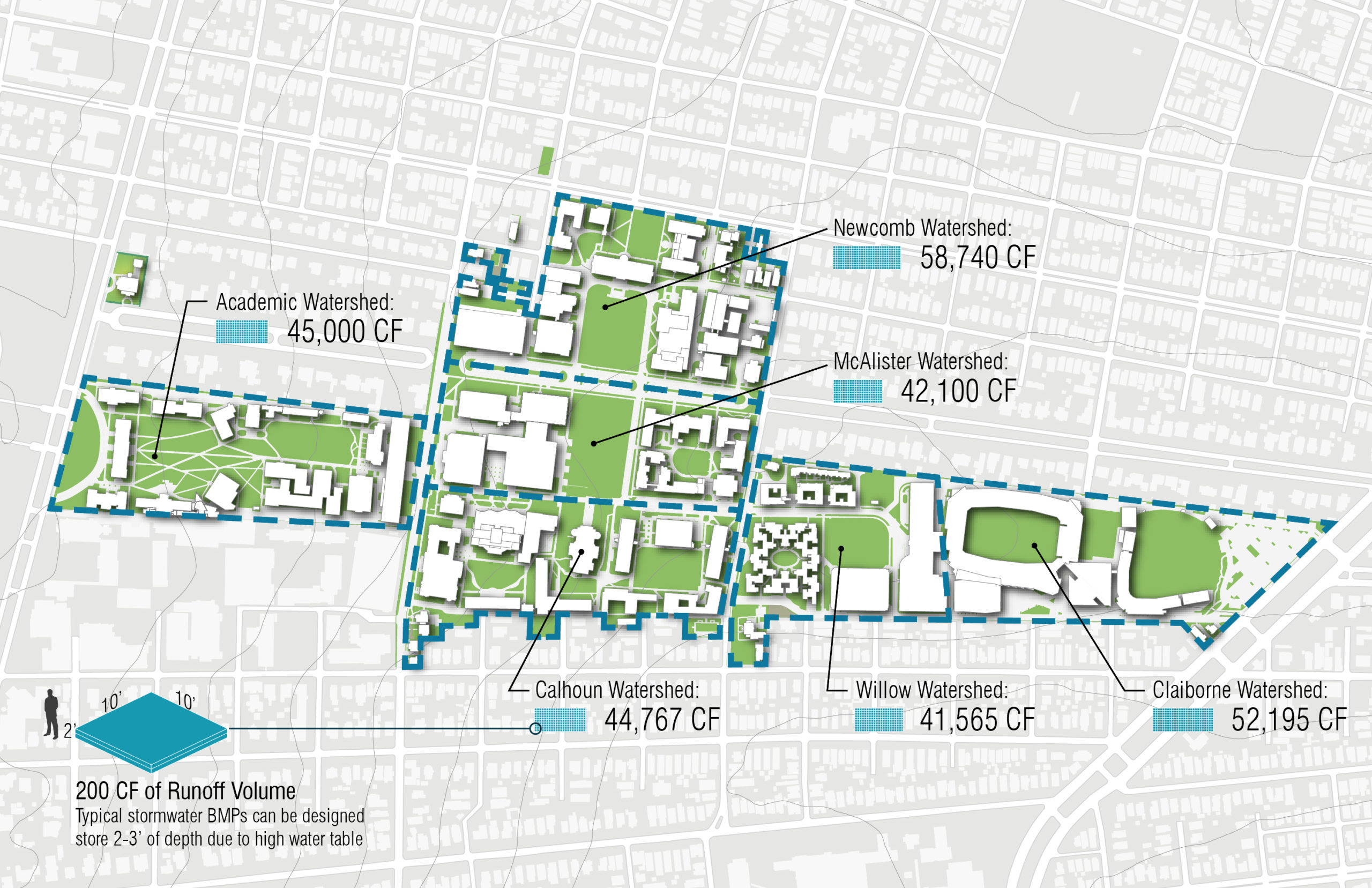 ---
---
Client
Tulane University
Year
2016
Project Area
110 Acres