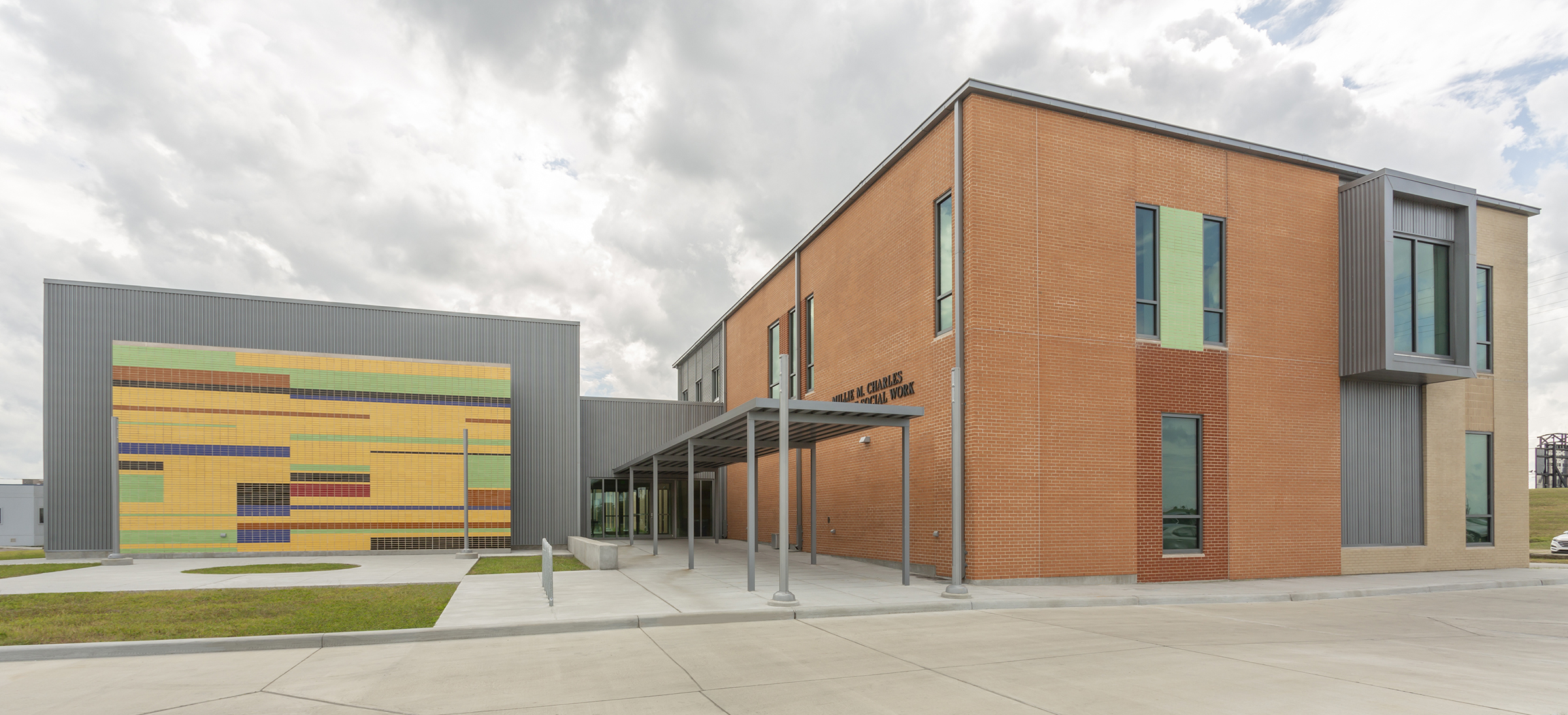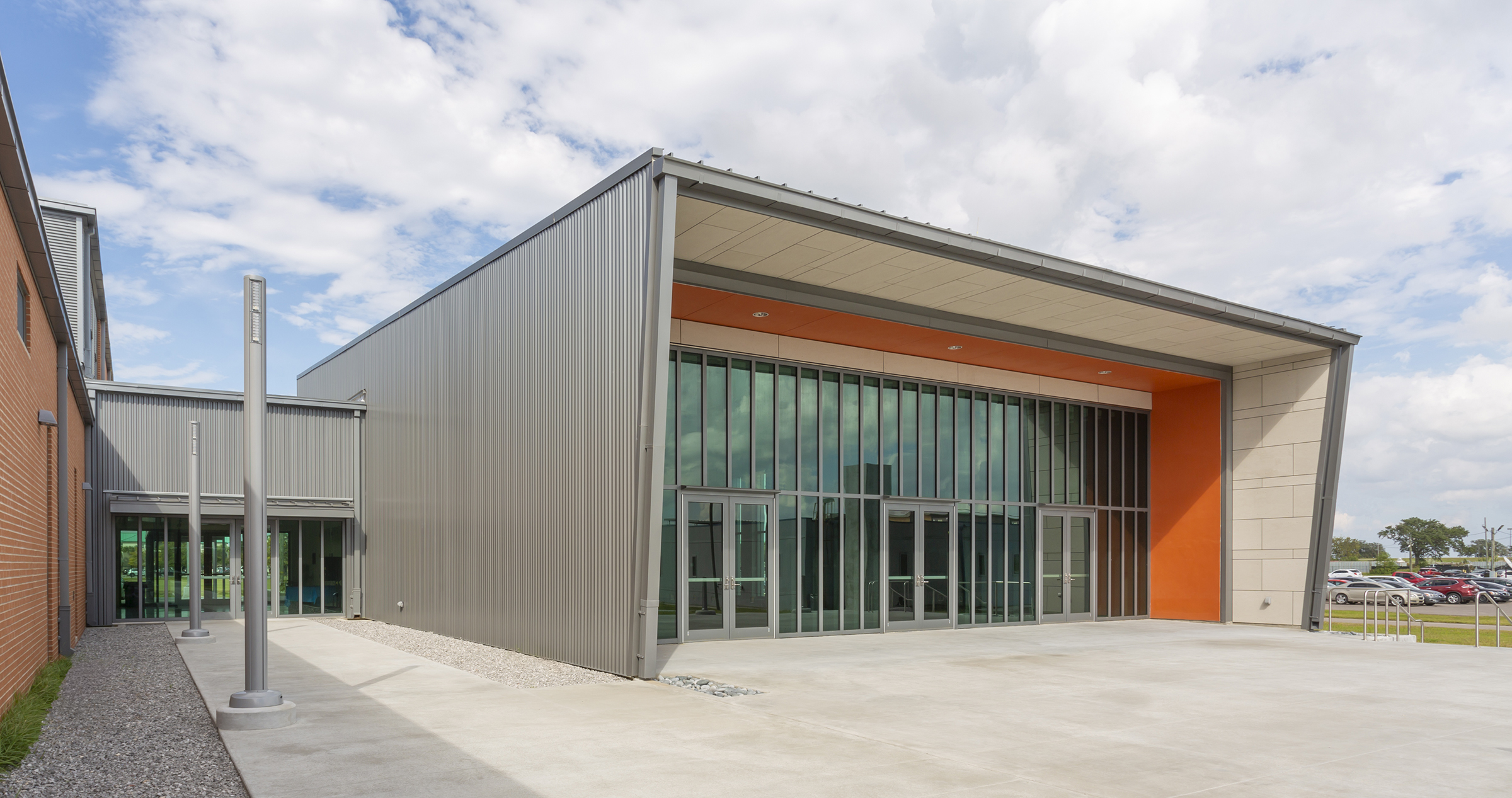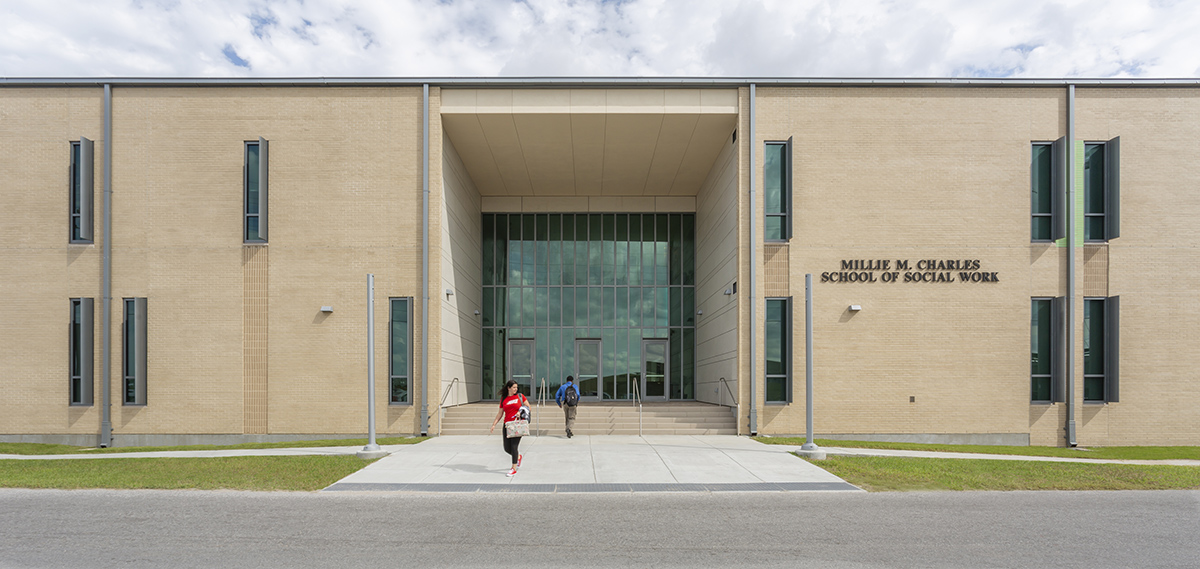 A new building creates a campus node while responding to the local climate through sustainable design. The new School of Social Work at Southern University at New Orleans was the first of four new facilities built in two years. Located on the Lake Campus, the new 40,000 square foot school is named for noted former dean Dr. Millie Charles, and set the color and material palette for the other facilities. Through strategic site design, the
building creates outdoor spaces for student and faculty gathering, and stormwater management.
The pavilion will house special events as well as host a daily coffee bar and additional classroom spaces for adult continuing education, craft, or a kindergarten field trip.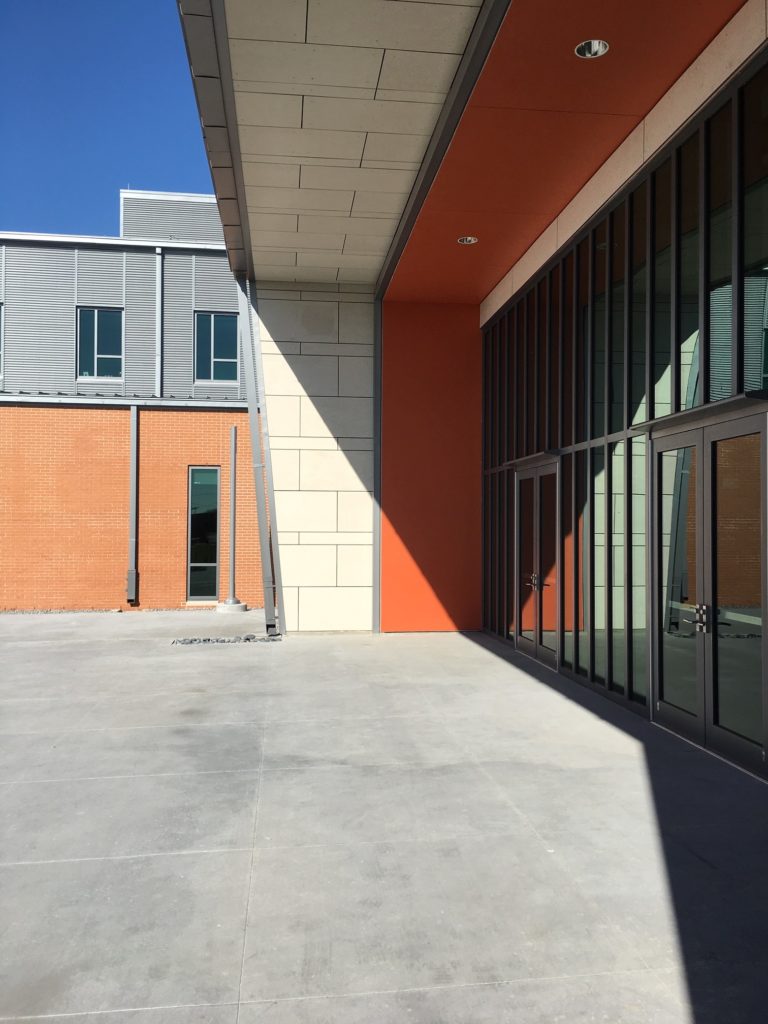 Architecturally, the school is composed of a long bar
of classrooms and faculty offices, with plazas at the
rear that are separated by an auditorium. The main bar
is clad in multiple colors of brick, while the auditorium
and projecting windows are covered in contrasting gray metal panels. Within a limited footprint, the building forms two outdoor spaces: an entry court with a colorful glazed brick feature wall, and a plaza that is bordered by a rain garden for stormwater storage. With a range of sustainable design elements, the school adapts to a hot and humid climate. Metal fins shade windows on the west facing elevation, light colored brick prevents heat gain, and deep overhangs shade glass while allowing daylight in.


---
Client
State of Louisiana Facility Planning & Control
Year
2017
Project Area
39,870 SF