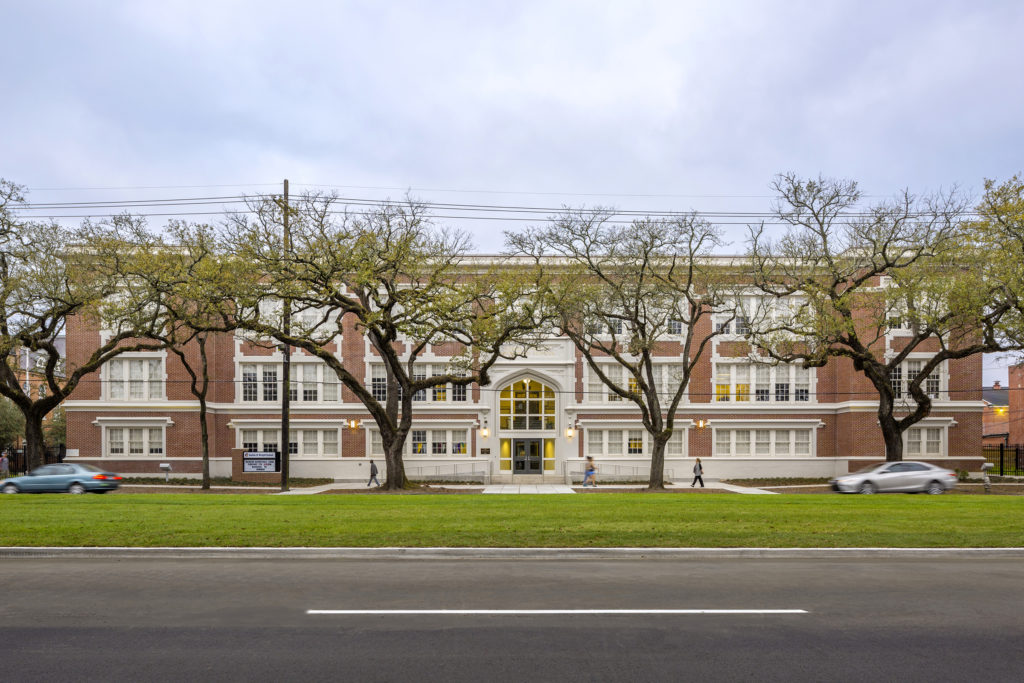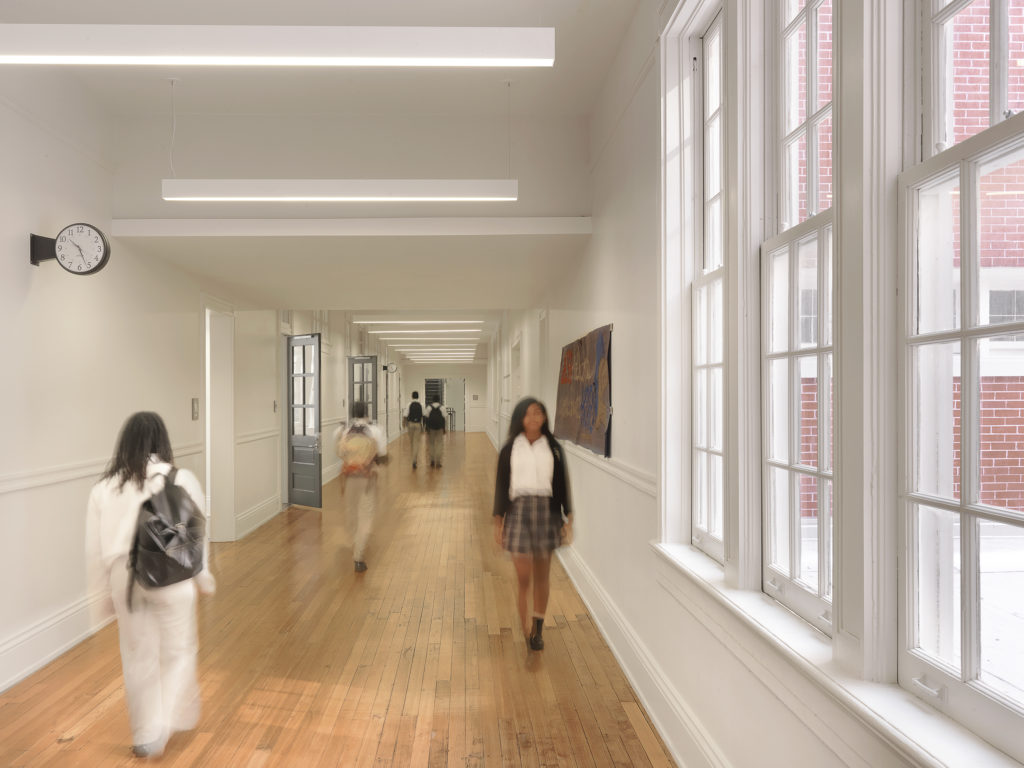 Restoration and additions to a historic school to accommodate current technology and program while reinforcing its architectural character.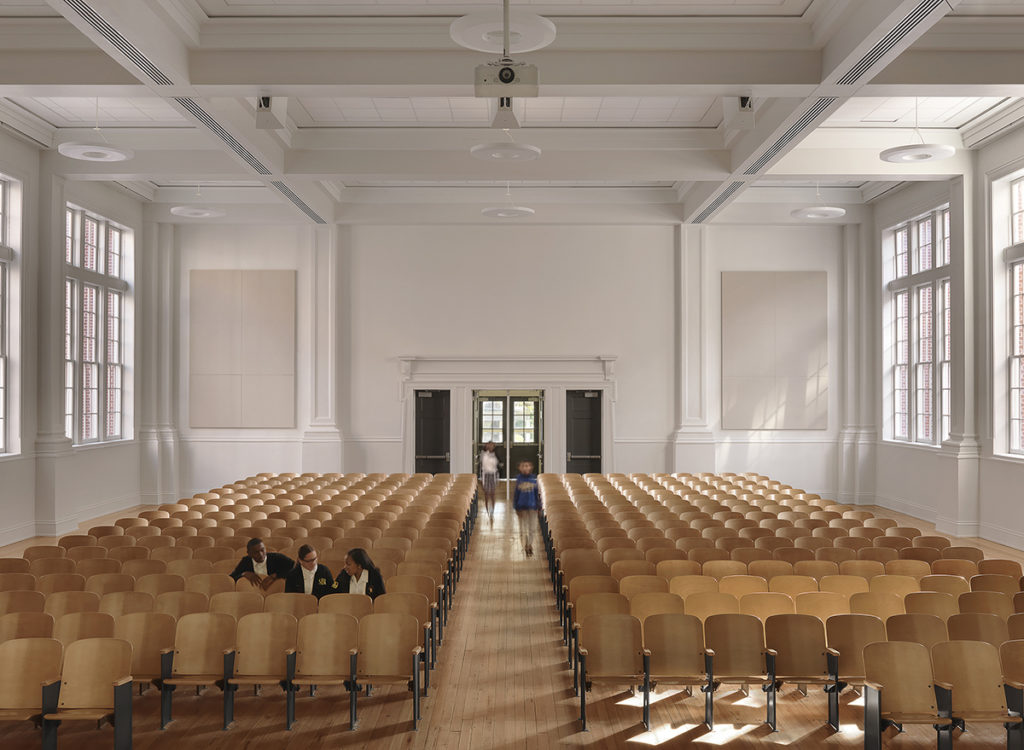 Part of the overhaul of New Orleans public schools
post-Katrina, this historic E.A. Christy-designed
building in the Uptown neighborhood was renovated
for a charter school for the State of Louisiana
Department of Education's Recovery School District.
Certified LEED Silver, the three-story structure was
completely renovated and includes a new 20,000
square foot gymnasium addition. Along with renovated
classrooms and teaching spaces, the school also houses
administrative offices, a cafeteria, and a media center.
The sensitive and complex renovation respects and
preserves the historic architecture while bringing it into
the 21st century. Exterior windows and doors, as well
as brick and cast stone, were cleaned and repaired.
For energy efficiency, the roof was replaced along with
the HVAC system, plumbing, and lighting. The original
corridors and light courts outside the auditorium were
preserved, and existing interior woodwork made of
cypress was restored.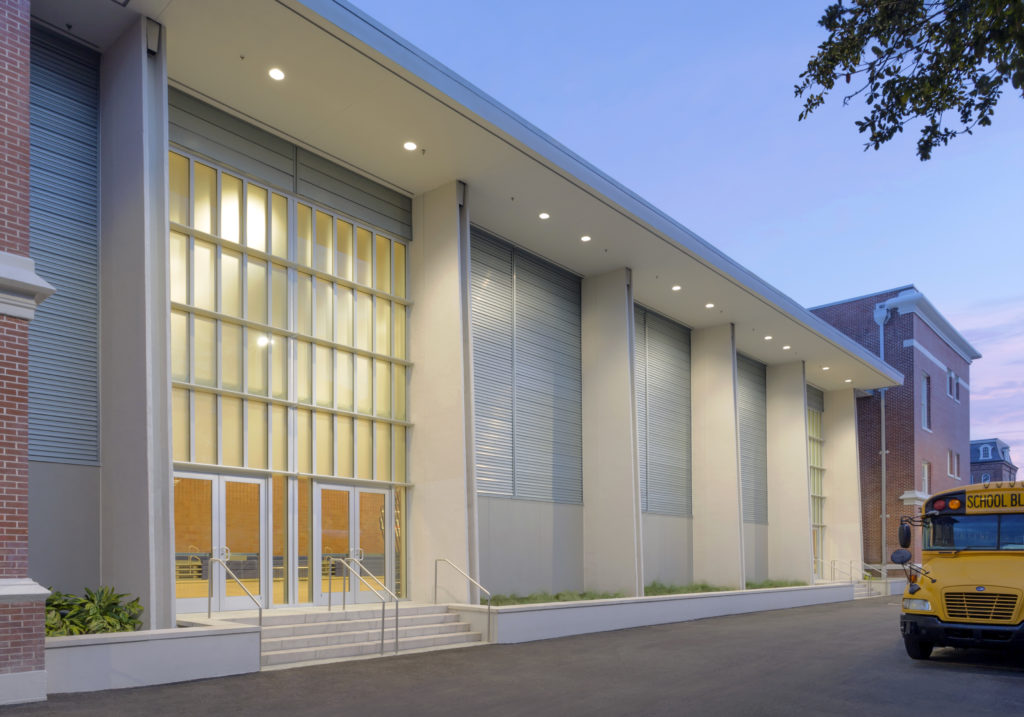 With a careful and sensitive renovation, the school now has a brighter and more welcoming entrance, upgraded technology systems, and new spaces for meeting and performing. The gymnasium addition the rear of the building created an opportunity to improve parking and service access. The original auditorium, the heart of the historic school, has been transformed into an open, light-filled performance center with modern lighting and technology, while also highlighting original architectural features. This flexible space can accommodate a range of performances and events on stage. Today, the school enters its second century as an energy efficient building that supports an open, modern place for learning.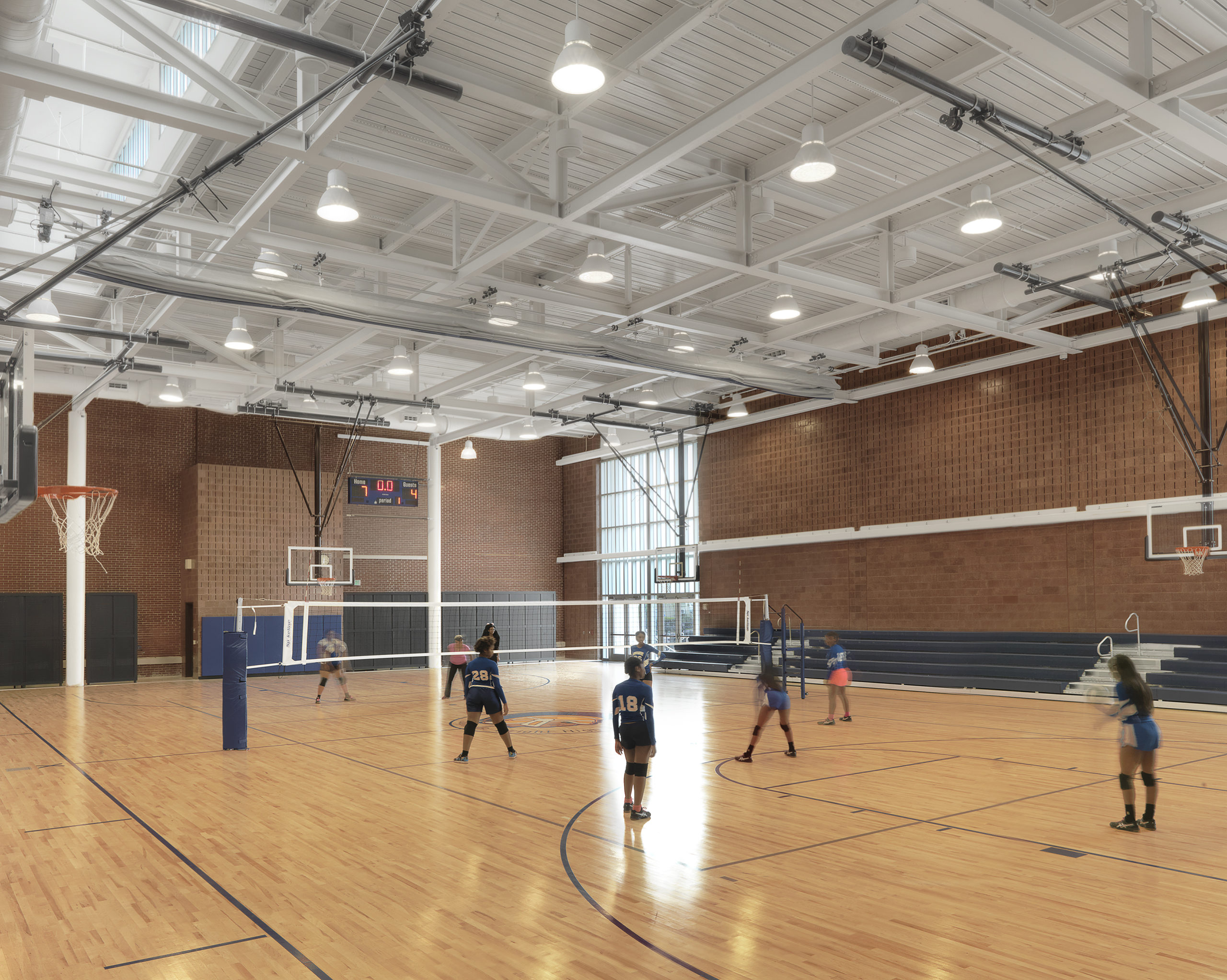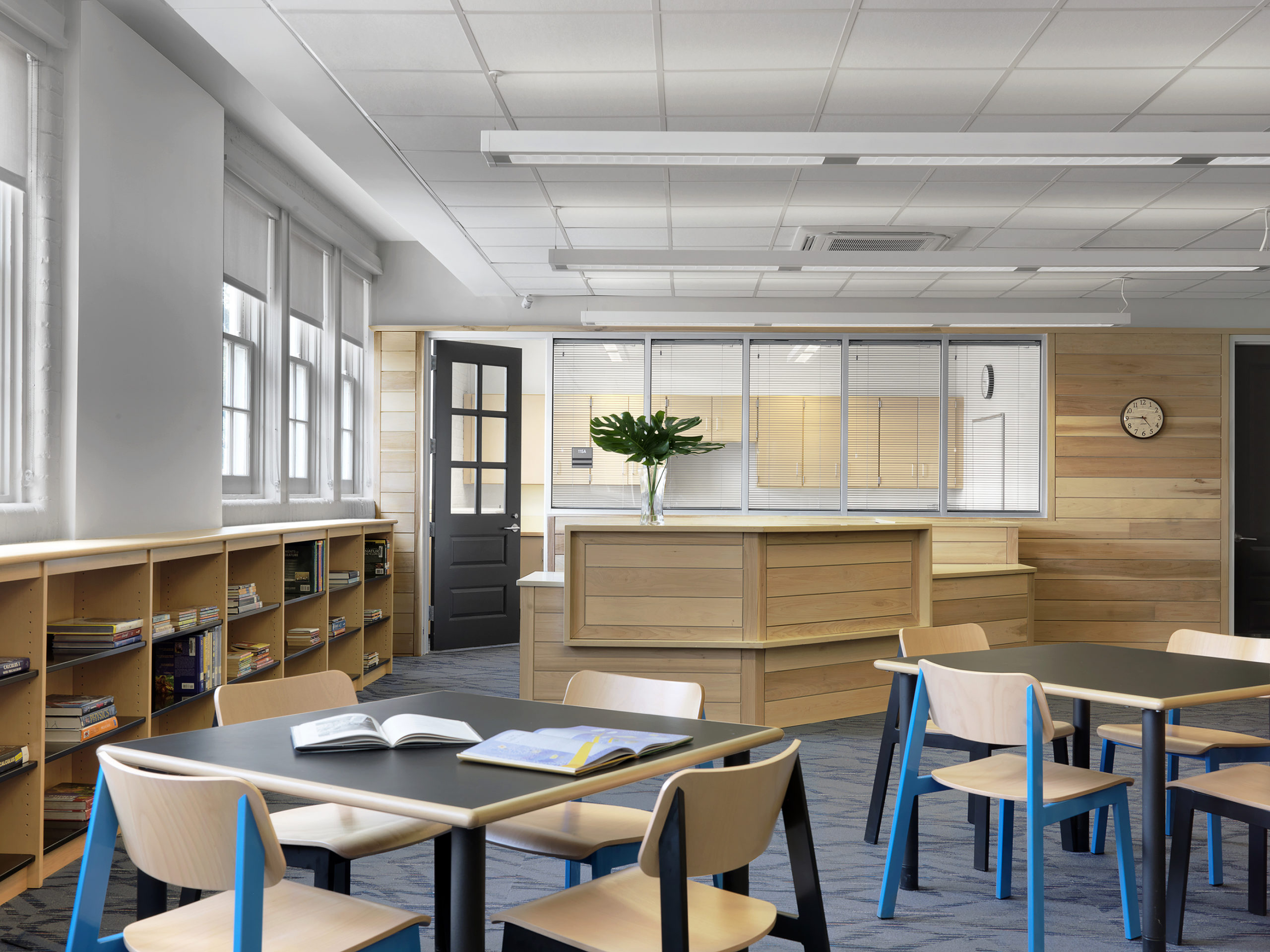 ---
Client
State of Louisiana Department of Education Recovery School District
Year
2016
Project Area
114,206 SF
Awards
USGBC Louisiana Excellence in Sustainability Honor Award
Louisiana Landmarks Society Excellence in Historic Preservation
AIA New Orleans Honorable Mention