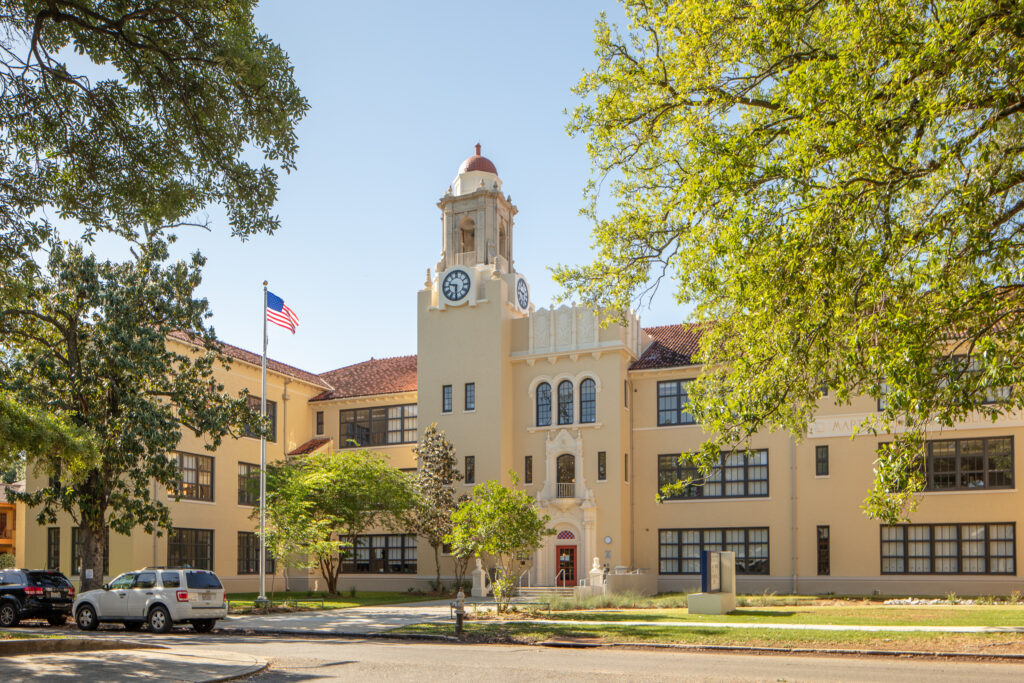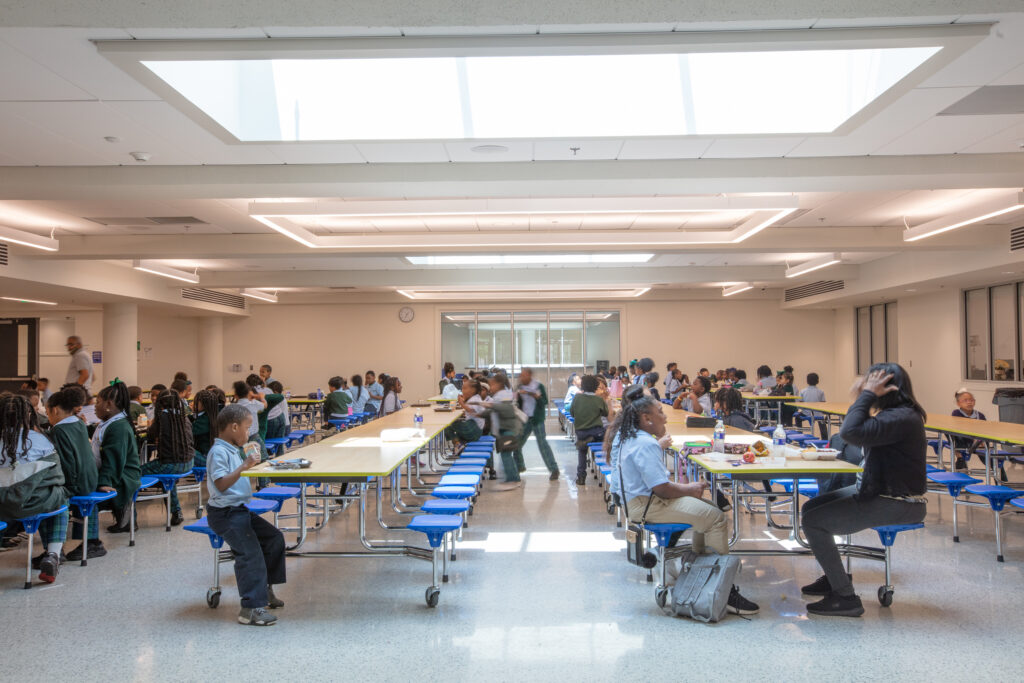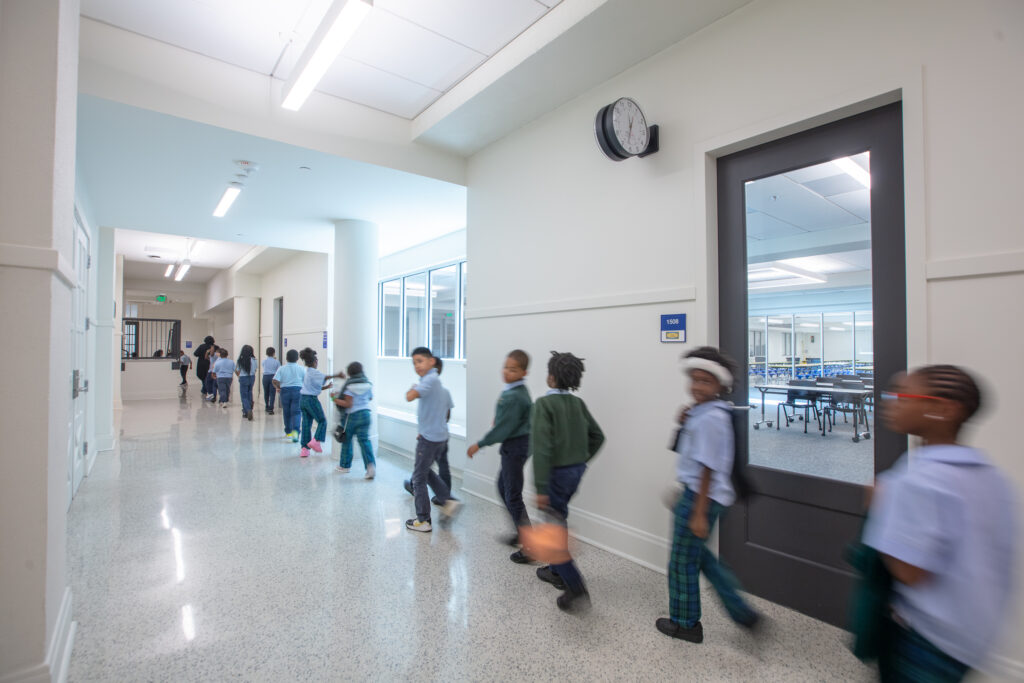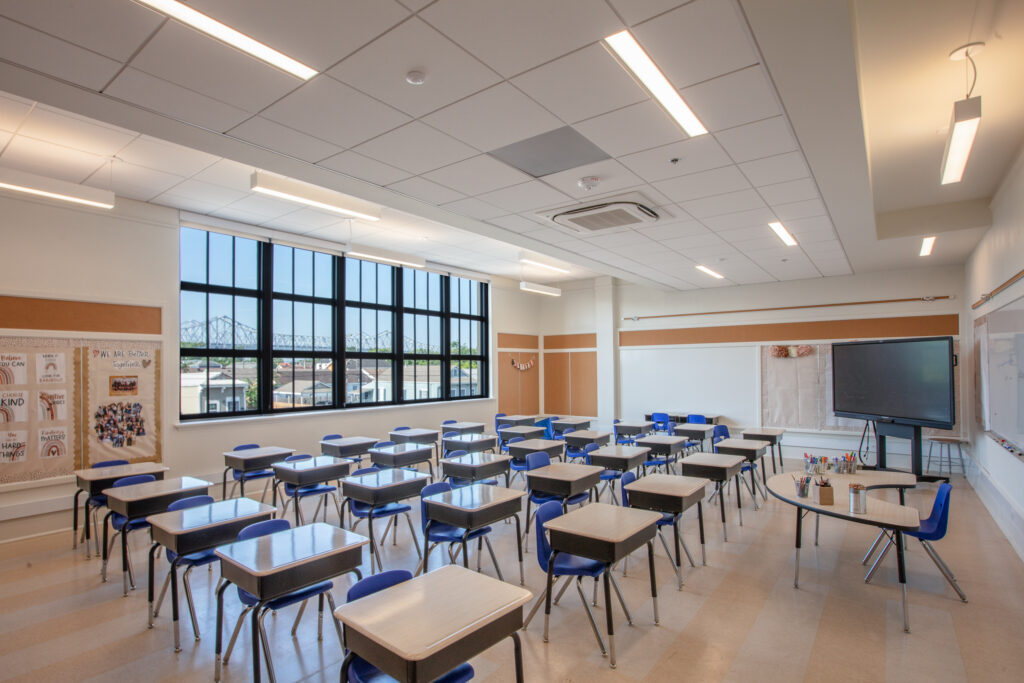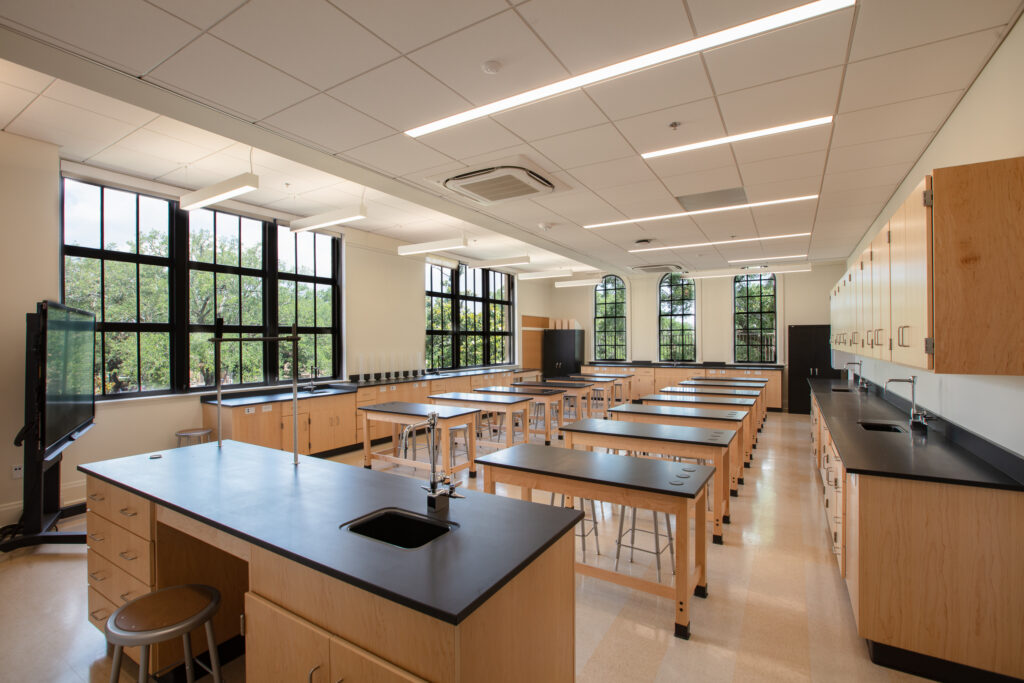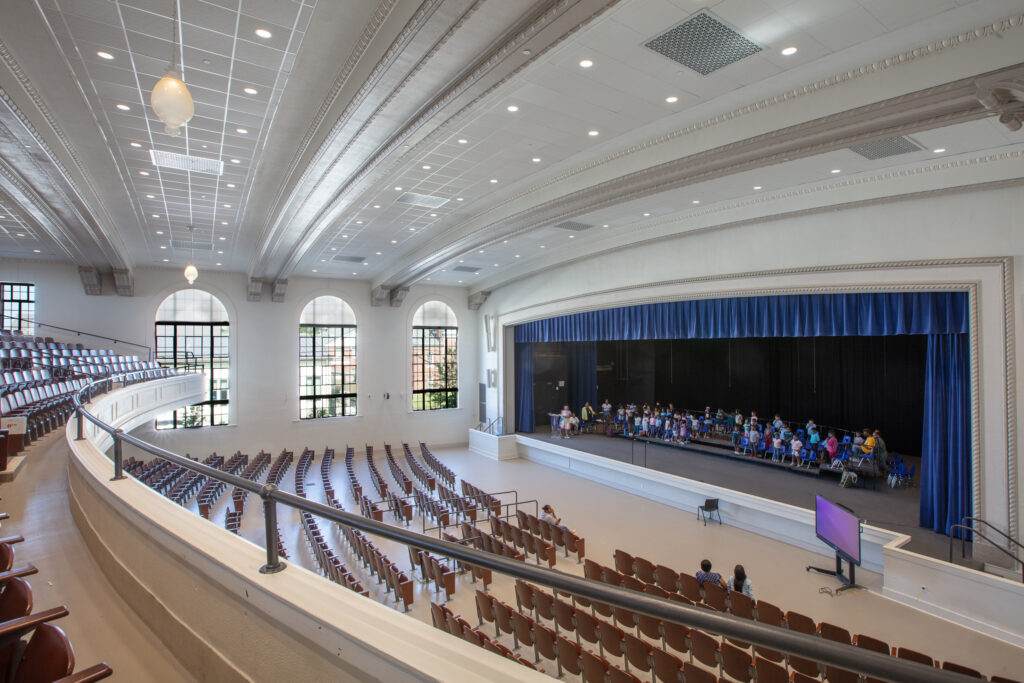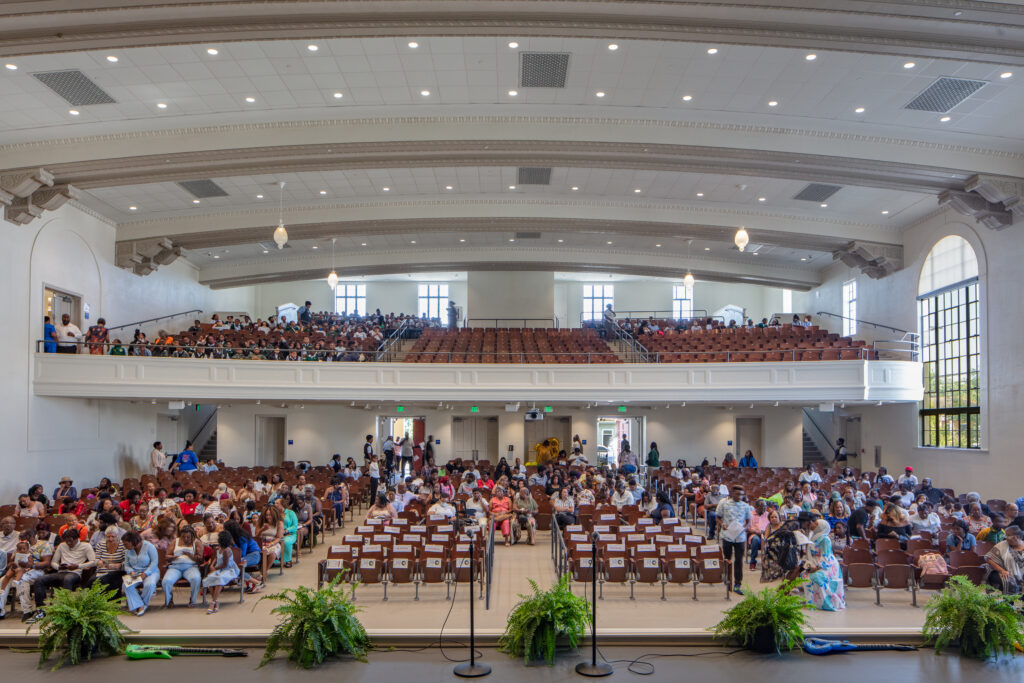 Renovation of a historic neighborhood school building with a nearly 1000 seat auditorium and construction of new Early Learning Center and Gymnasium on an adjacent block.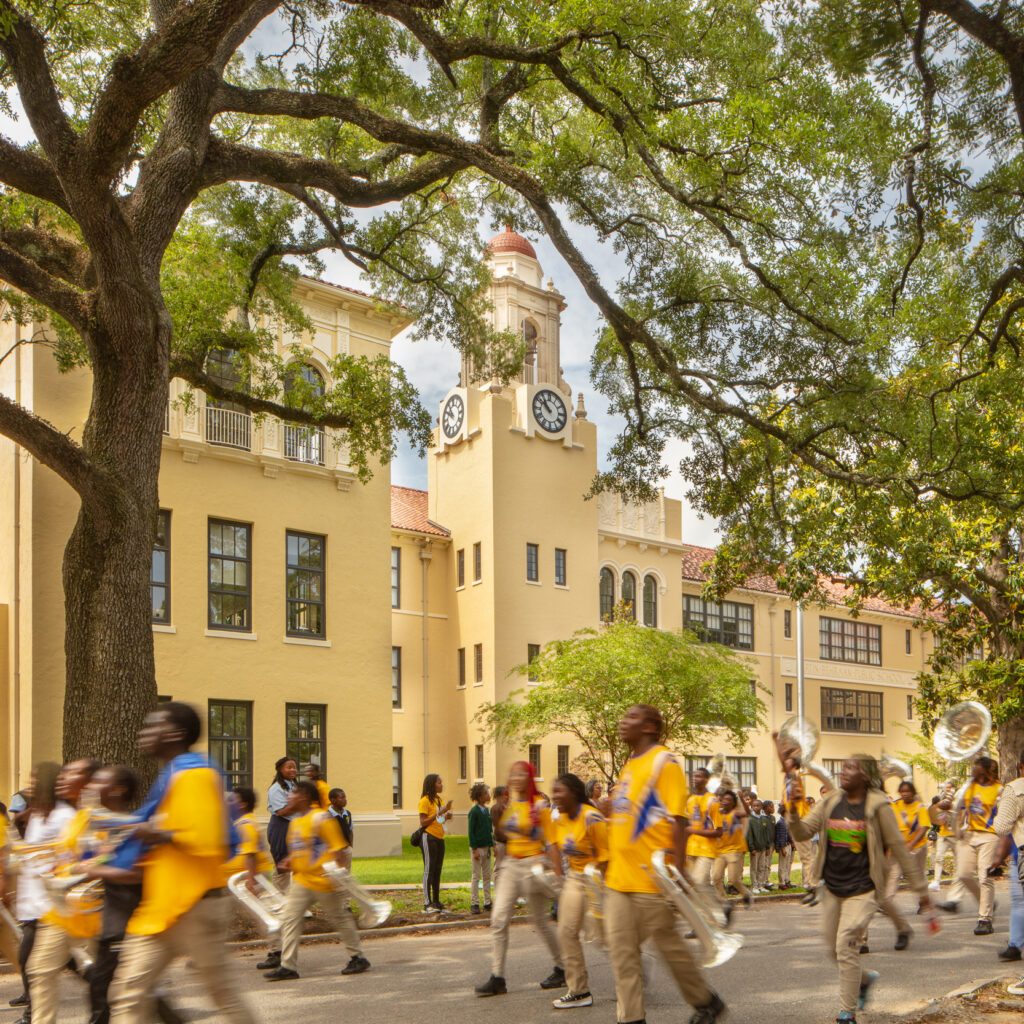 Since its dedication in 1931, generations of New Orleanians have attended this neighborhood school located on the main avenue of the Algiers neighborhood. Waggonner & Ball was hired to renovate this historic building to house 950 students in grades Pre-K through 8th grade. Early in the design process, we determined that the existing building was too small to accommodate the owner's program. We proposed a separate, stand-alone facility for Pre-Kindergarten and Kindergarten students across the street, featuring its own cafeteria and protected play yard.
All three buildings were designed to achieve LEED Silver certification, and both sites manage stormwater through the use of planted bioswales, expansive green space, and pervious paver plazas. The completed project represents a dedication to neighborhood schools, historic renovation, and to providing young learners with a high-quality environment in which they can excel.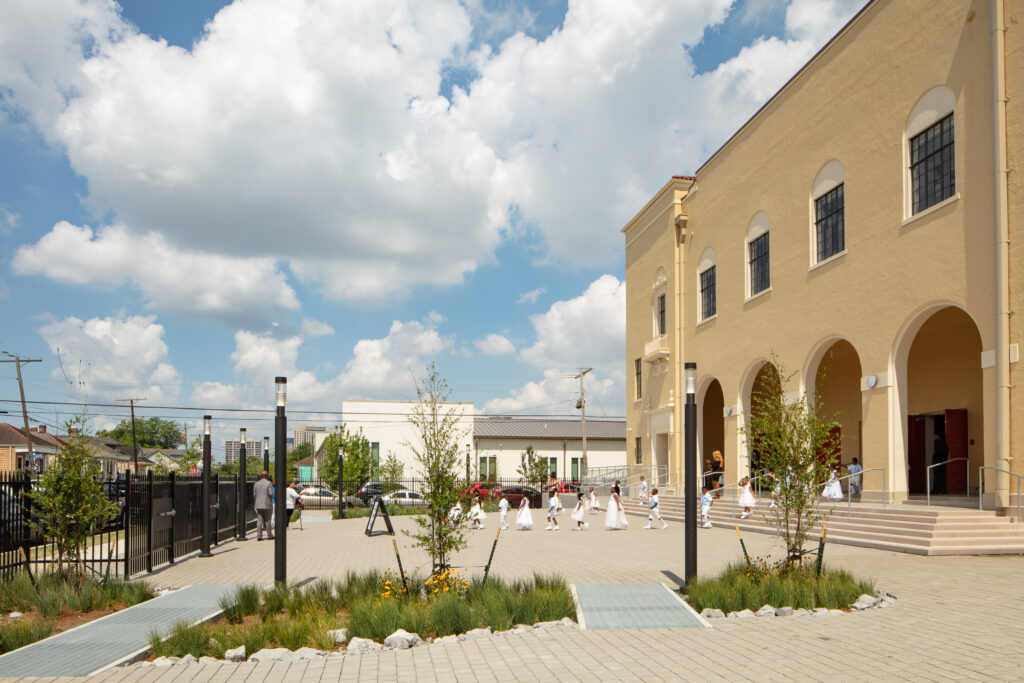 The public spaces on both sites include adjacent exterior gathering spaces separate from the main entrances to the academic buildings, allowing these plazas to be used without disturbing the school day.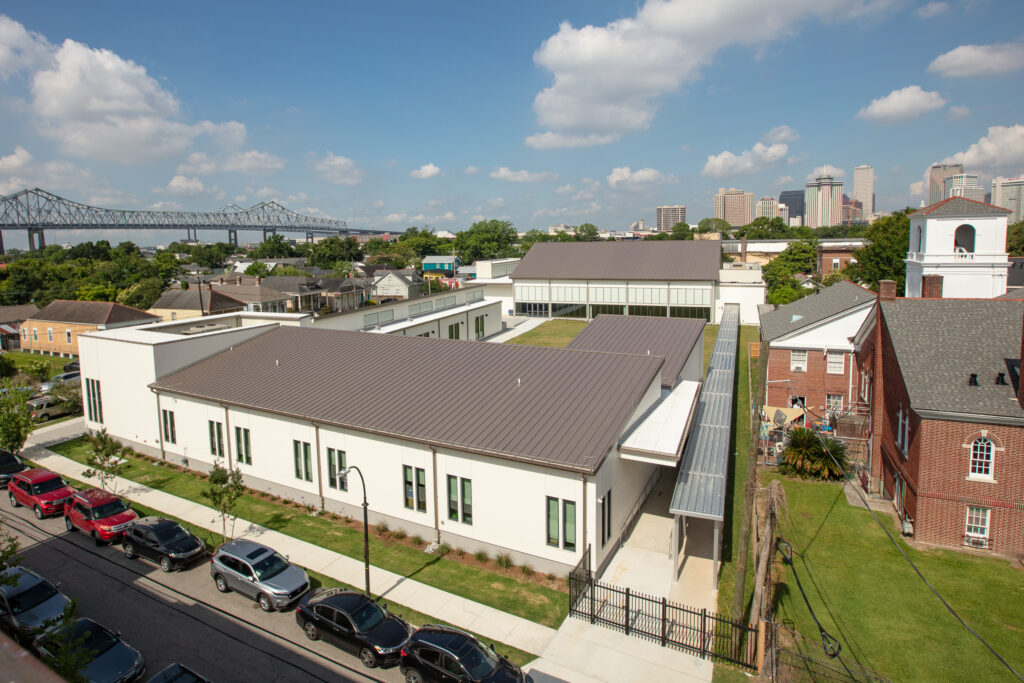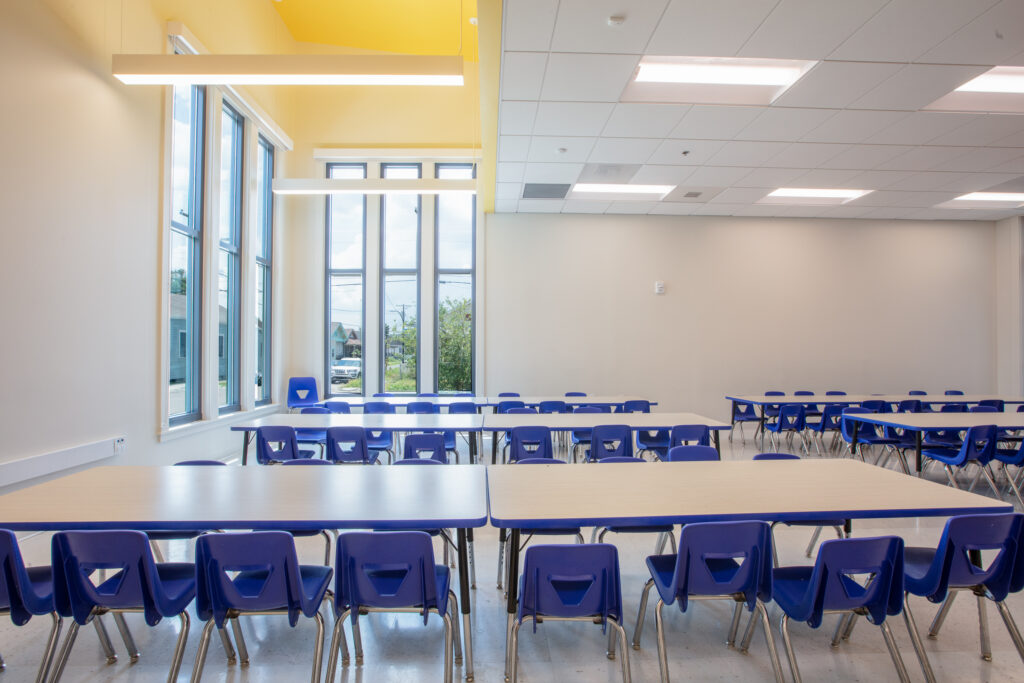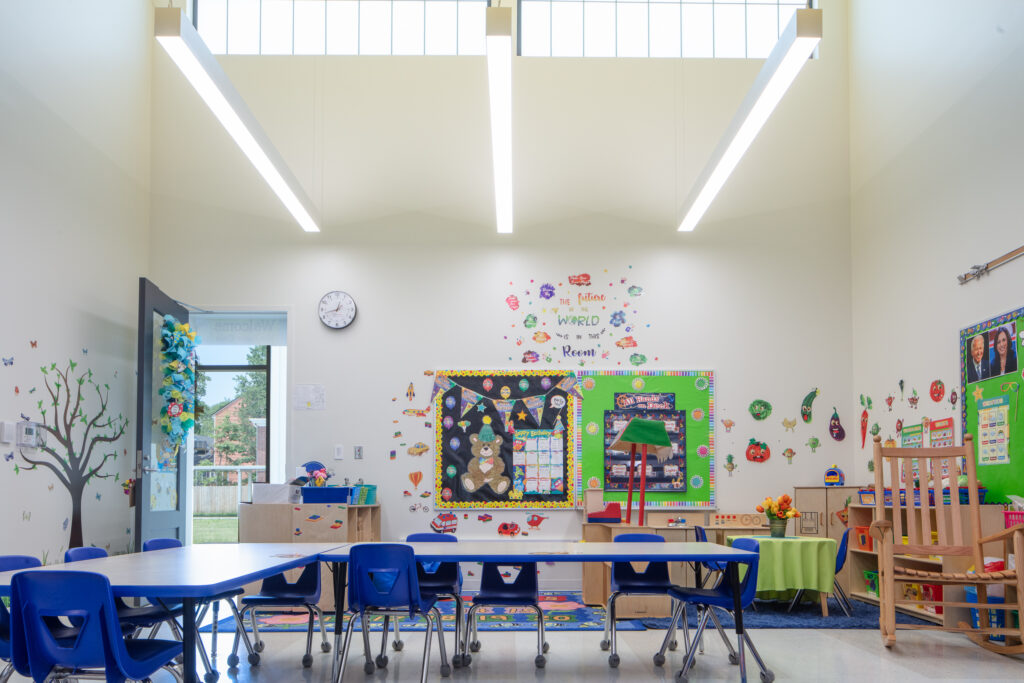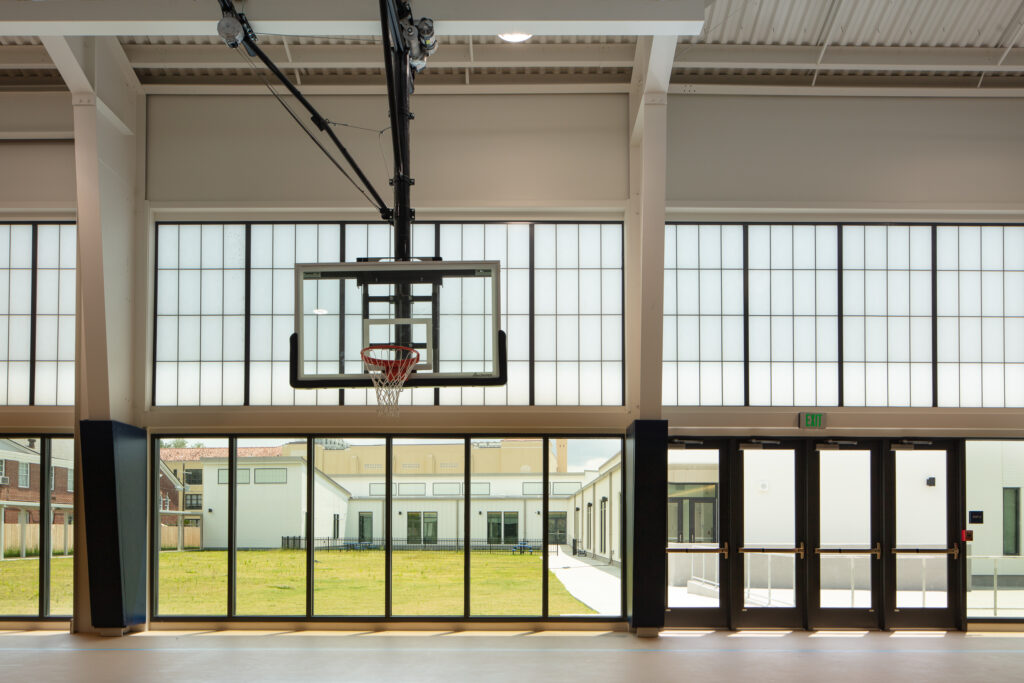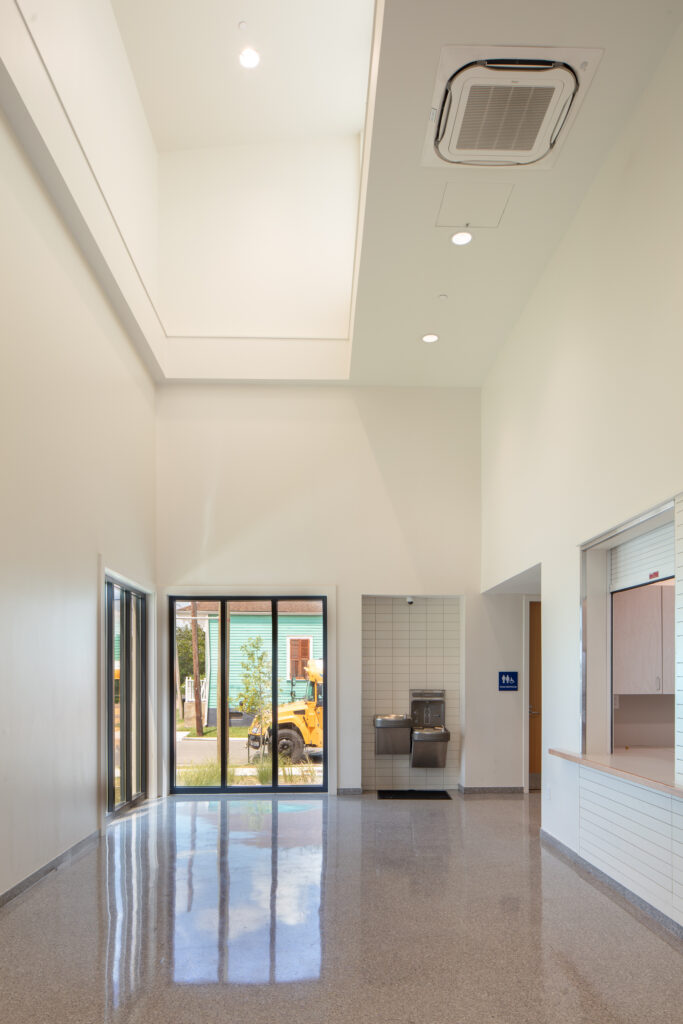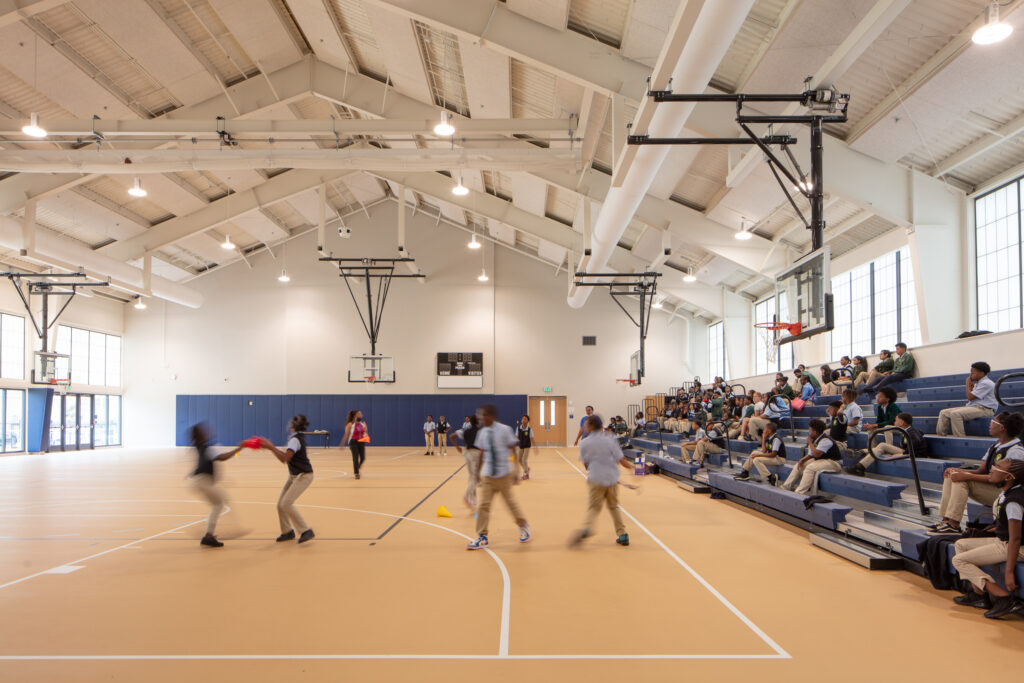 While the historic building is a civic landmark in the neighborhood, the new Early Learning Center and Gymnasium reflect the residential scale of their surroundings. The sloped roofs allow for larger interior volumes while maintaining a pedestrian-friendly and neighborhood scale street elevation. The Early Learning Center frames a protected courtyard for play, while the Gymnasium leverages an inexpensive steel frame and a creative window strategy to bring generous, balanced light into the grand space.
---
Client
State of Louisiana Department of Education Recovery School District
Year
2022
Project Area
109,000 SF renovation 27,700 SF new construction
Awards
Louisiana Landmarks Society Preservation Award
Photography
Neil Alexander