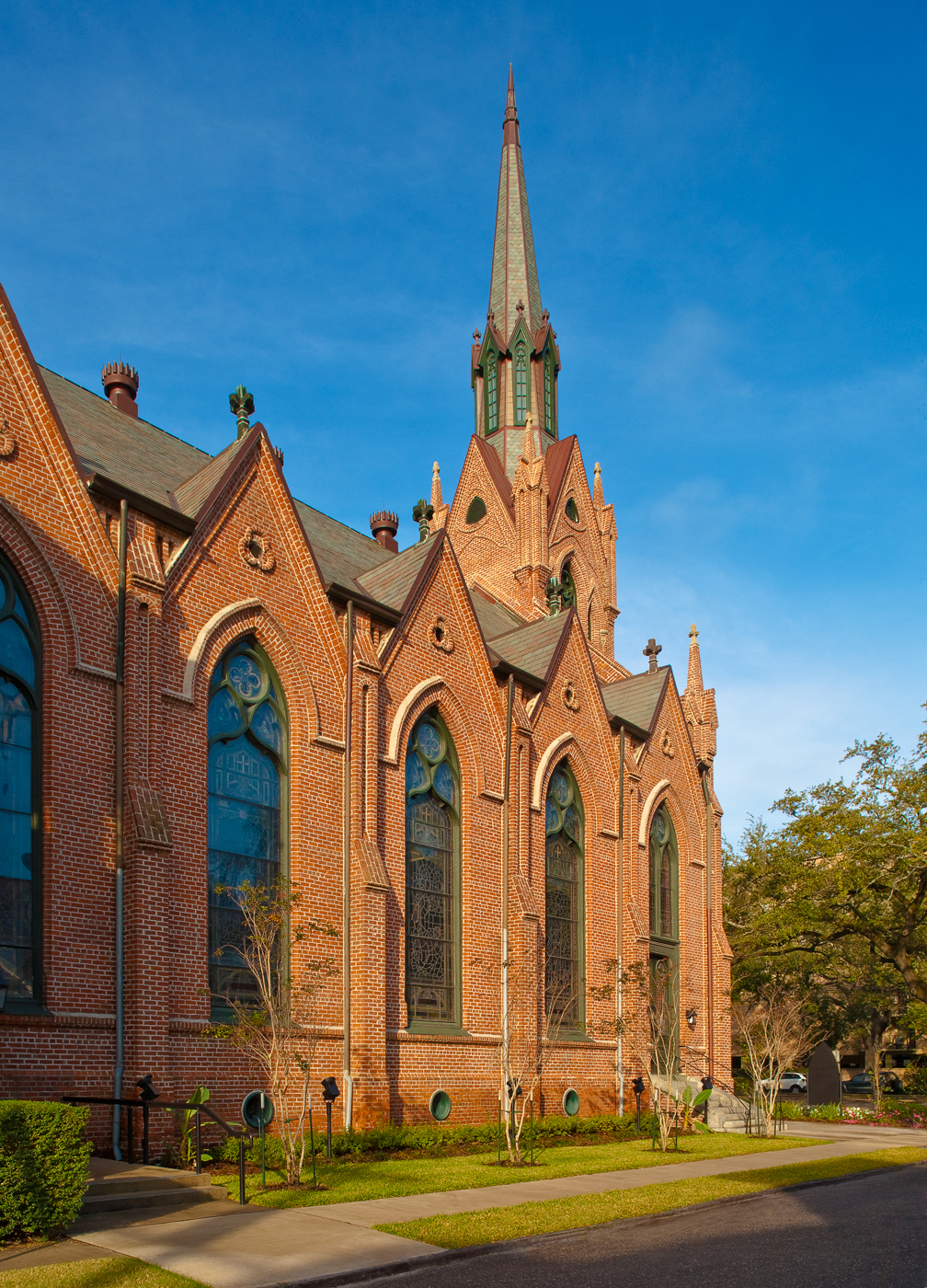 Restoration of a stately historic church after Hurricane Katrina.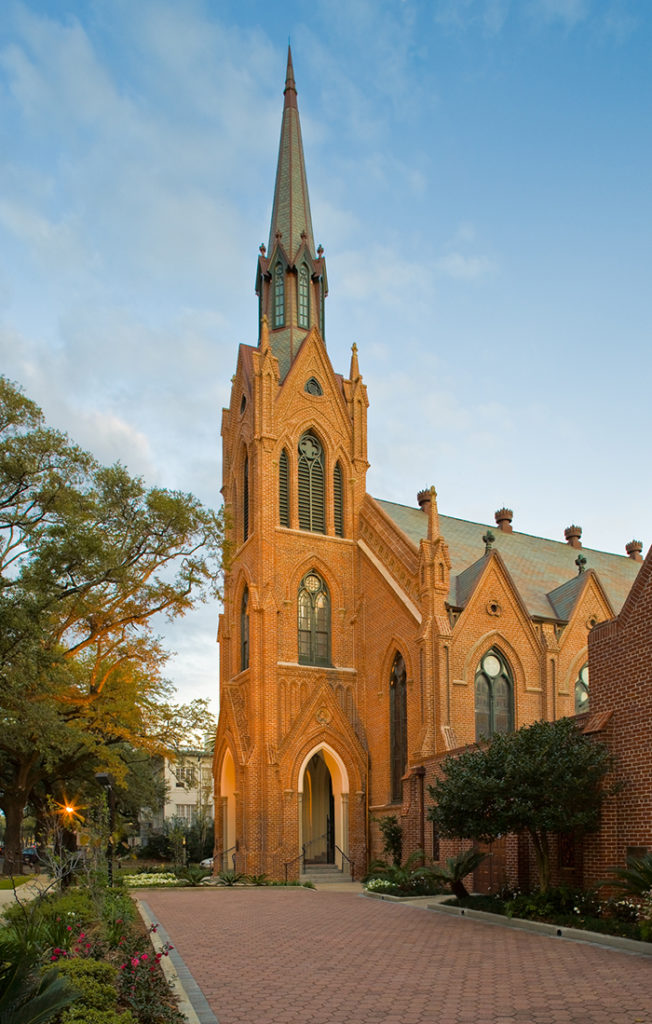 Built in 1875, this prominent Gothic Revival church
suffered catastrophic damage during Hurricane Katrina.
The upper 60 feet of the bell tower collapsed, breaching
the roof and attic of the sanctuary below. Familiarity and
experience gained during a renovation in 2000 allowed
the firm to prepare restoration drawings quickly.
Renovation work on this historic St. Charles Avenue
church encompasses a complex of linked but separate
structures built over the past 125 years. The first phase
of work involved the replacement of all heating and air
conditioning systems with related electrical, structural,
and architectural provisions. The second phase focused
on improvements to the multipurpose building, the social
center of the church. The third phase involved re-roofing
and improvements to the lighting and interior finishes of
the classroom building. The fourth phase made repairs
to the failing Sanctuary roof structure and restored the
finishes within the church itself.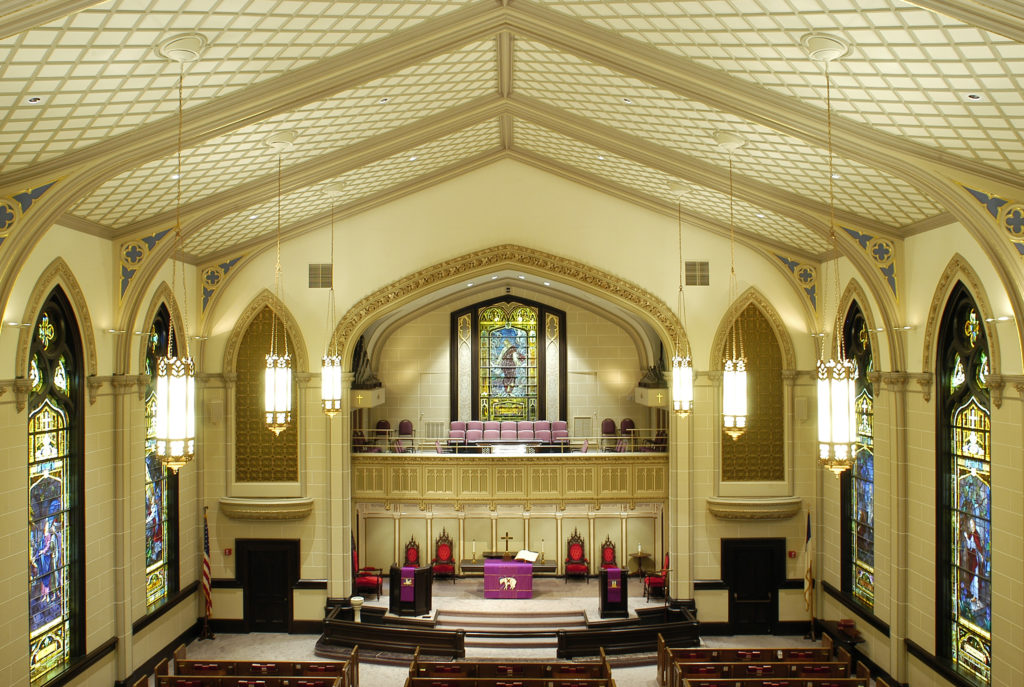 Documentation of the missing tower did not exist,
requiring careful analysis of remaining structural
elements, surviving brickwork, and historical
photographs to prepare construction drawings.
Handmade bricks were selected and blended to match the size and color of original units. The steel frame for the steeple was prefabricated off site and raised by crane in three sections. Dormer finials were custom cast.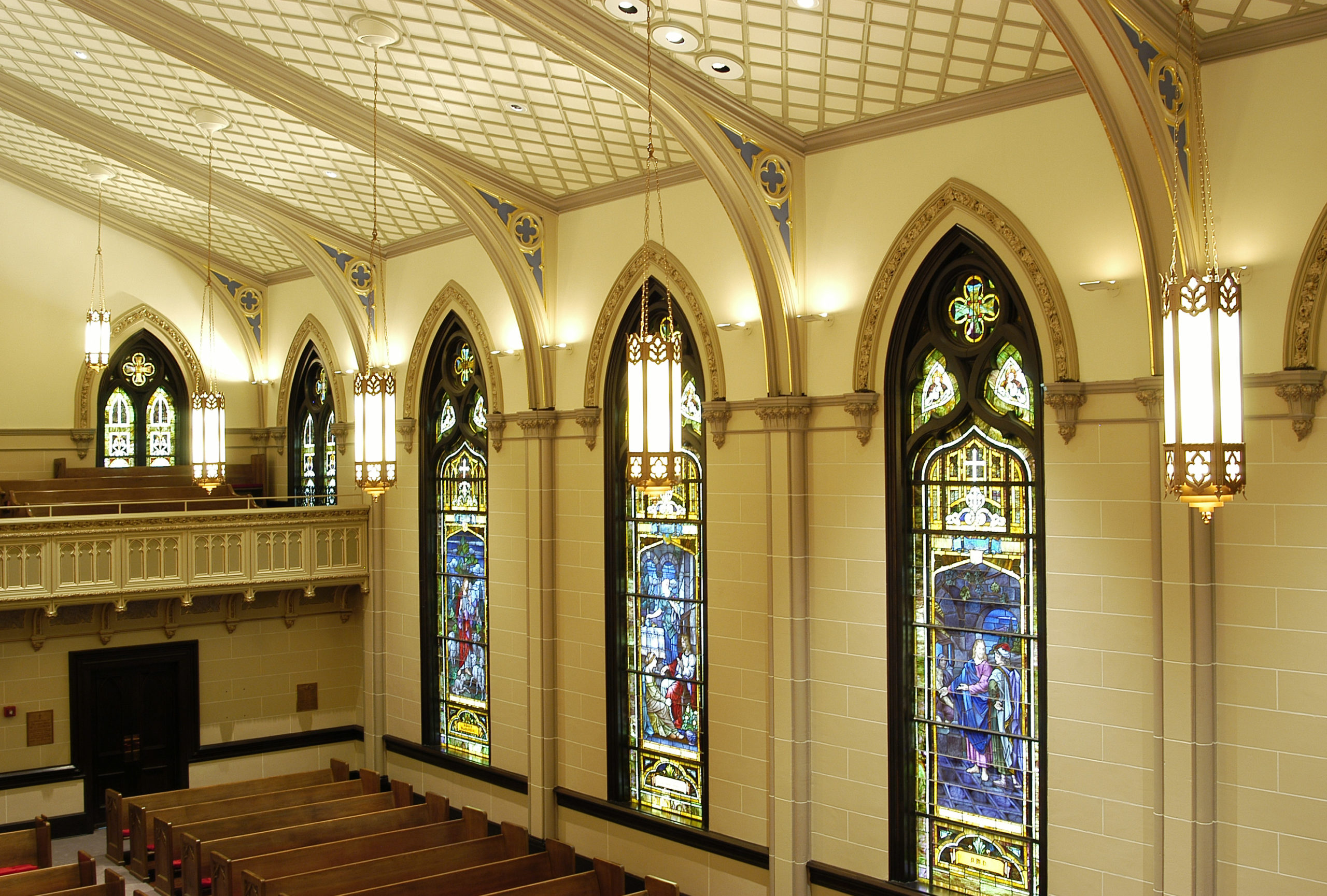 ---
Client
Brother Martin High School
Year
2008
Project Area
6,000 SF
Awards
AIA New Orleans Merit Award
AIA Gulf States Honor Citation