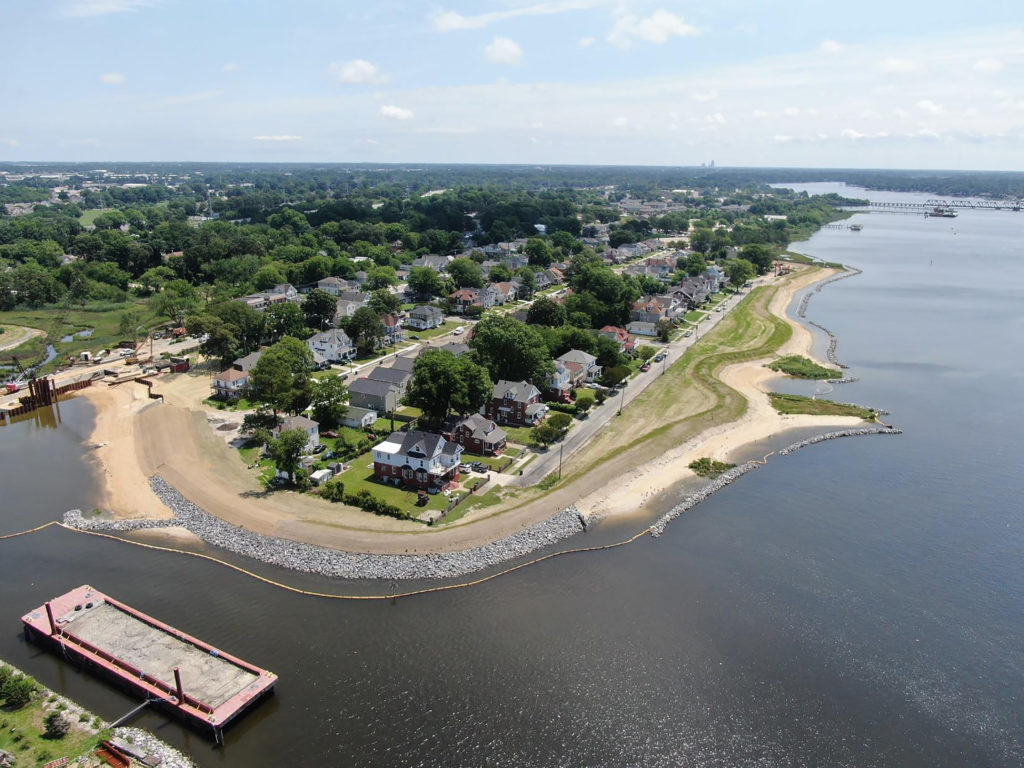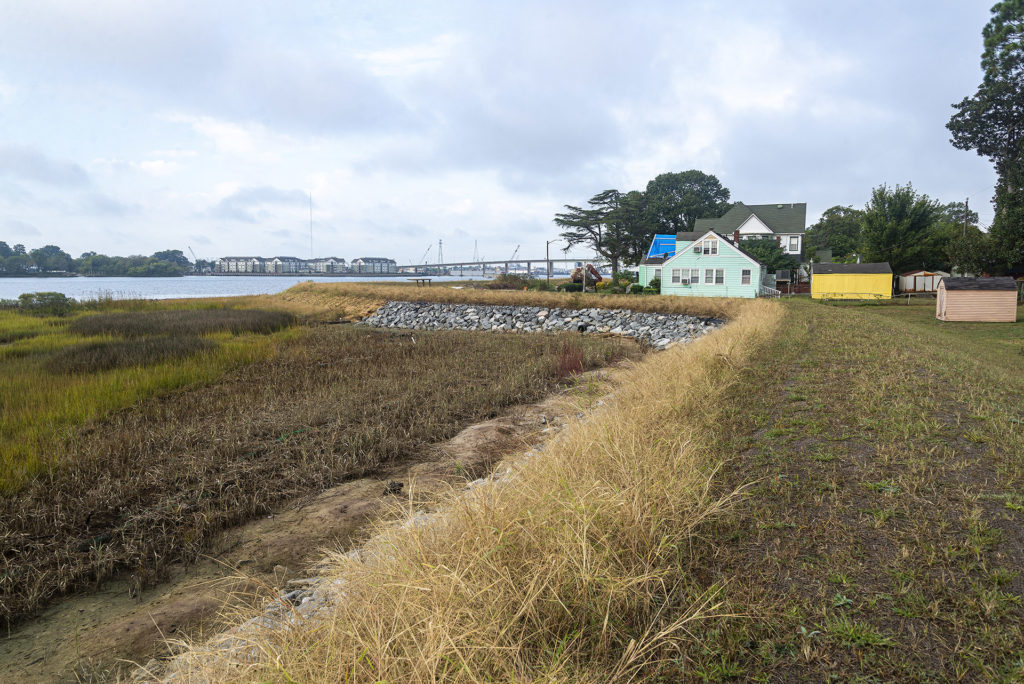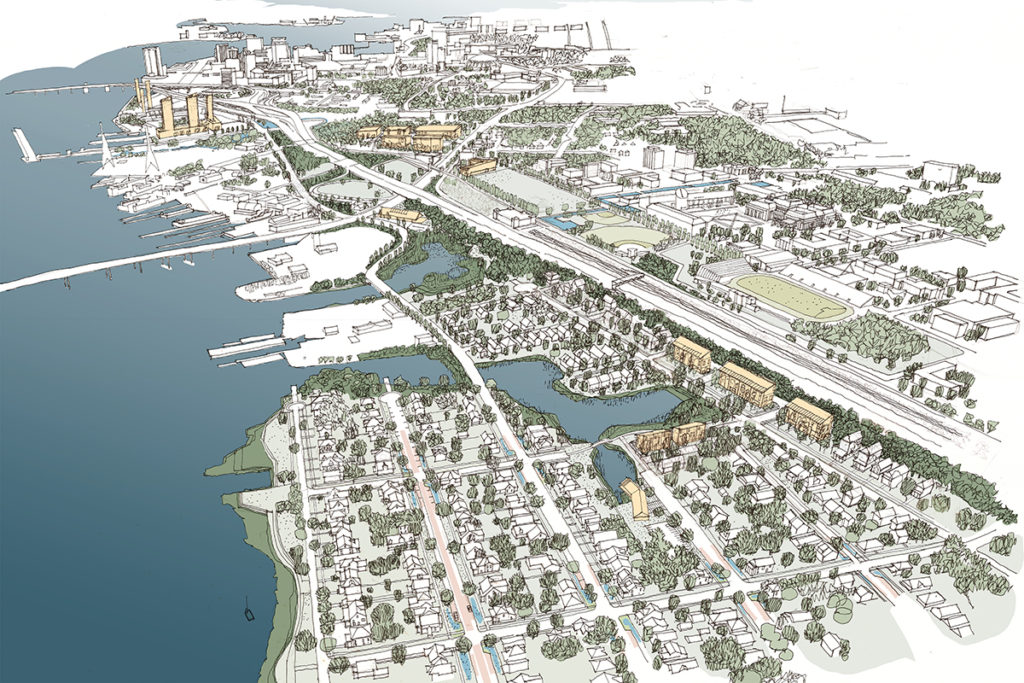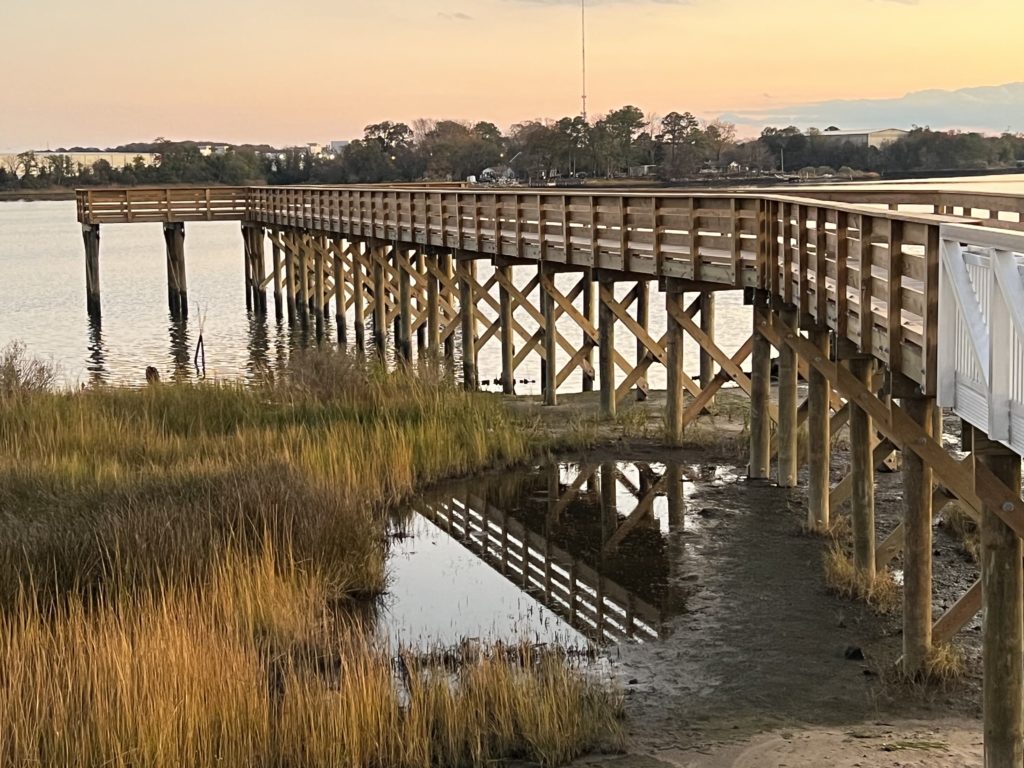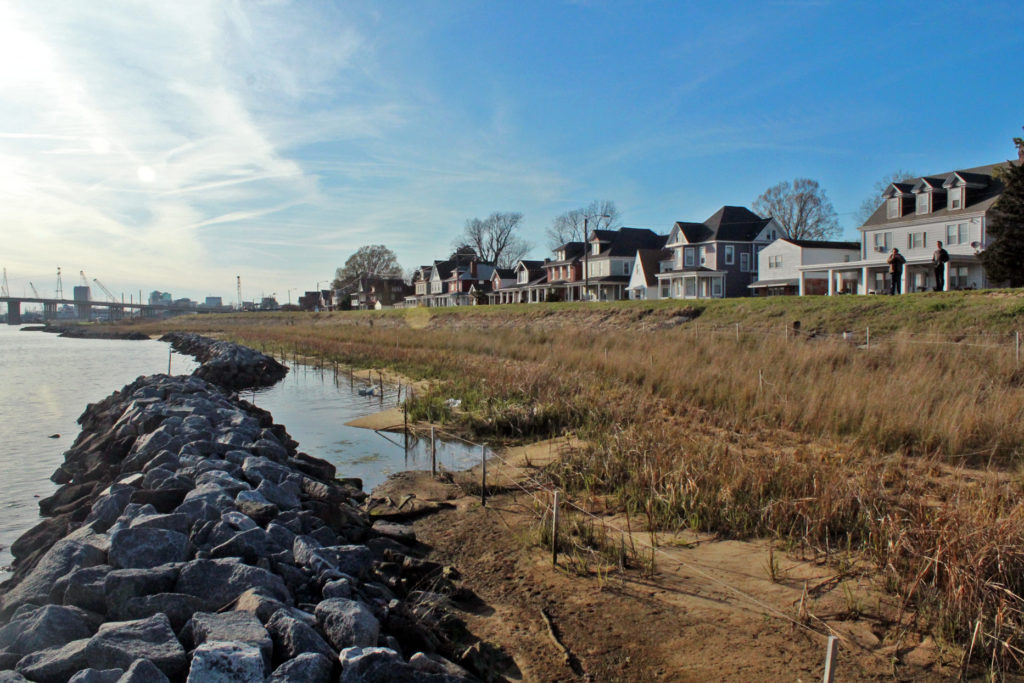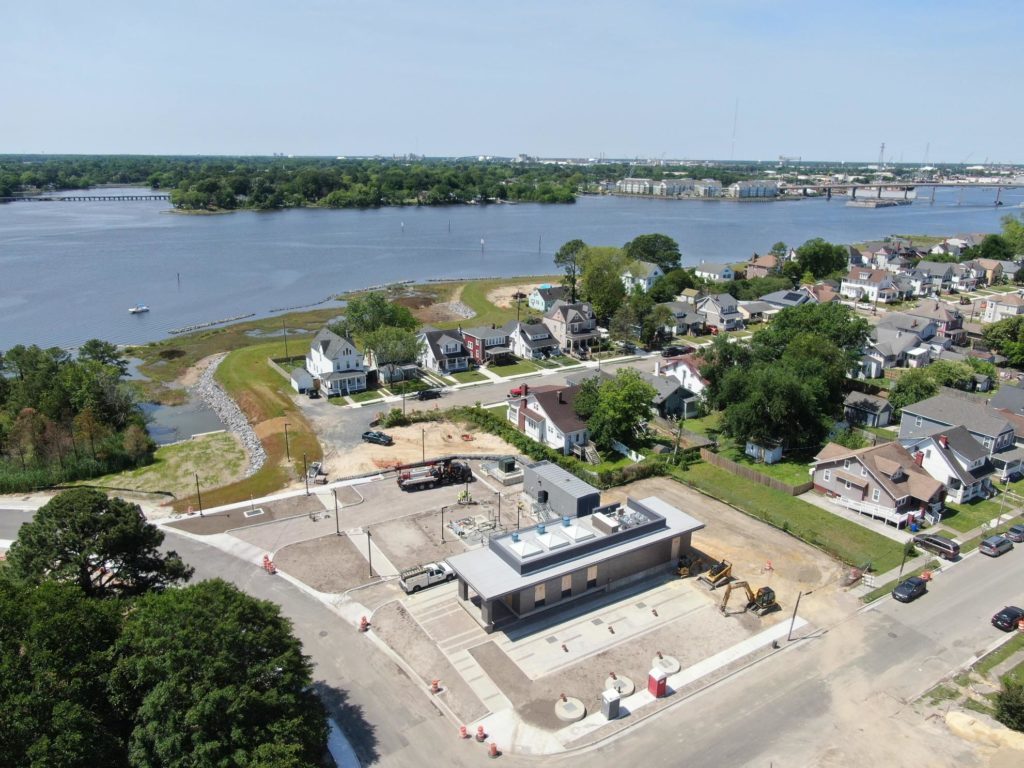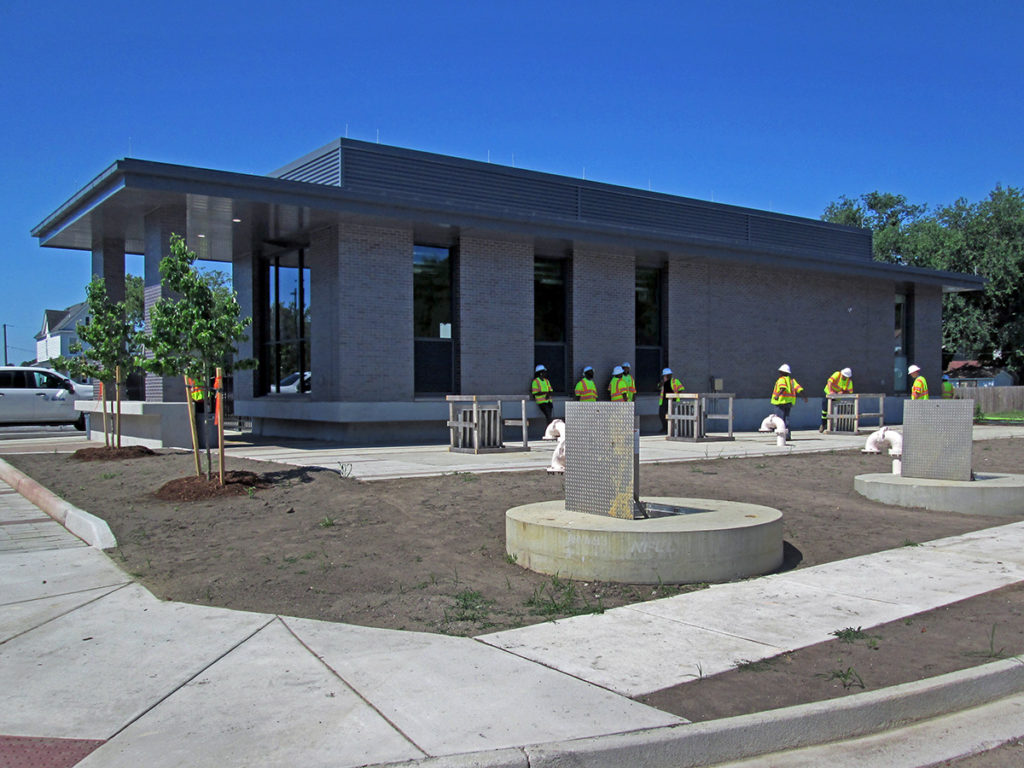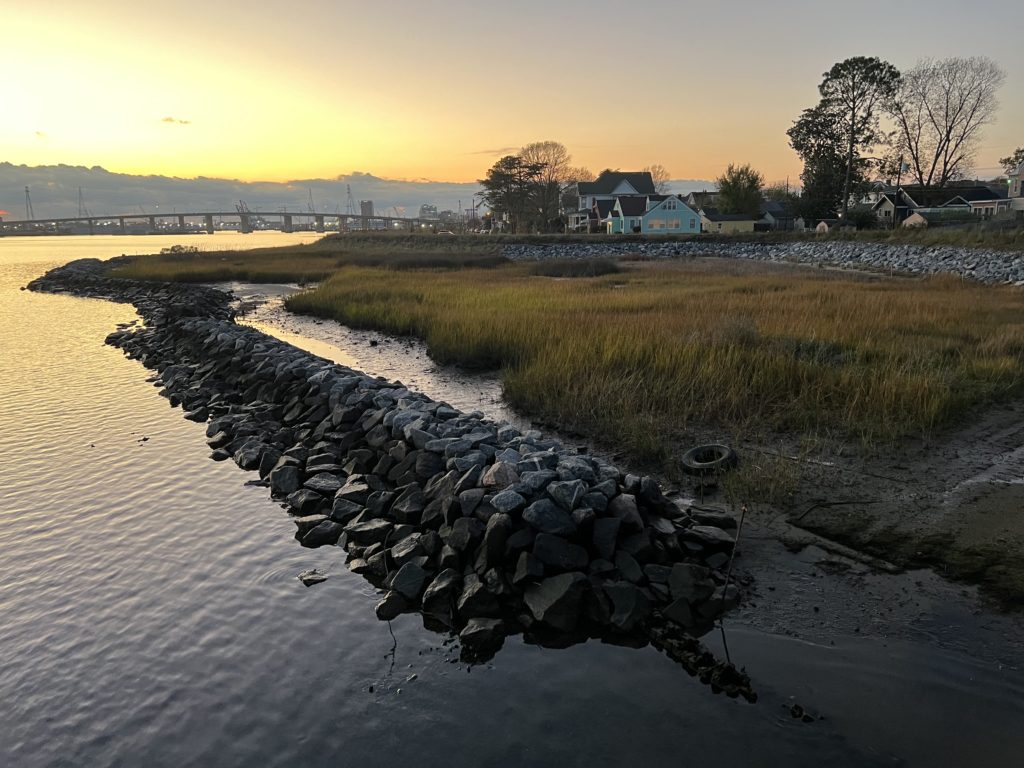 Implementation of resilient infrastructure projects that improve quality of life for a historic coastal urban community.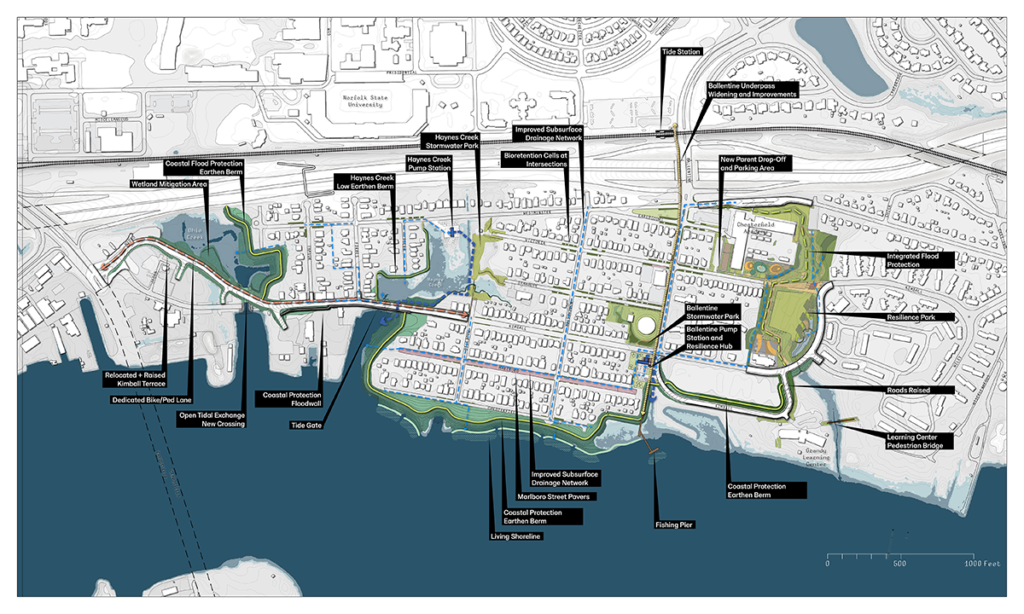 Funded as part of the HUD-initiated National Disaster Resilience Competition (NDRC), the Norfolk Ohio Creek Watershed project aims to reduce risk from nuisance flooding and coastal inundation for two neighborhoods along the Elizabeth River. The project is organized into three major strategies: coastal defense, Living With Water®, and connectivity with amenities. Waggonner & Ball was the lead designer on the NDRC application and is the lead architect and urban design for the implementation phase of the project. A coastal protection alignment, designed as a continuous berm or floodwall, encircles the edge of the historic Chesterfield Heights neighborhood to reduce risks posed by increasing storm surge due to sea level rise, reduce coastal erosion, and expand tidal ecosystems through integration of a living shoreline.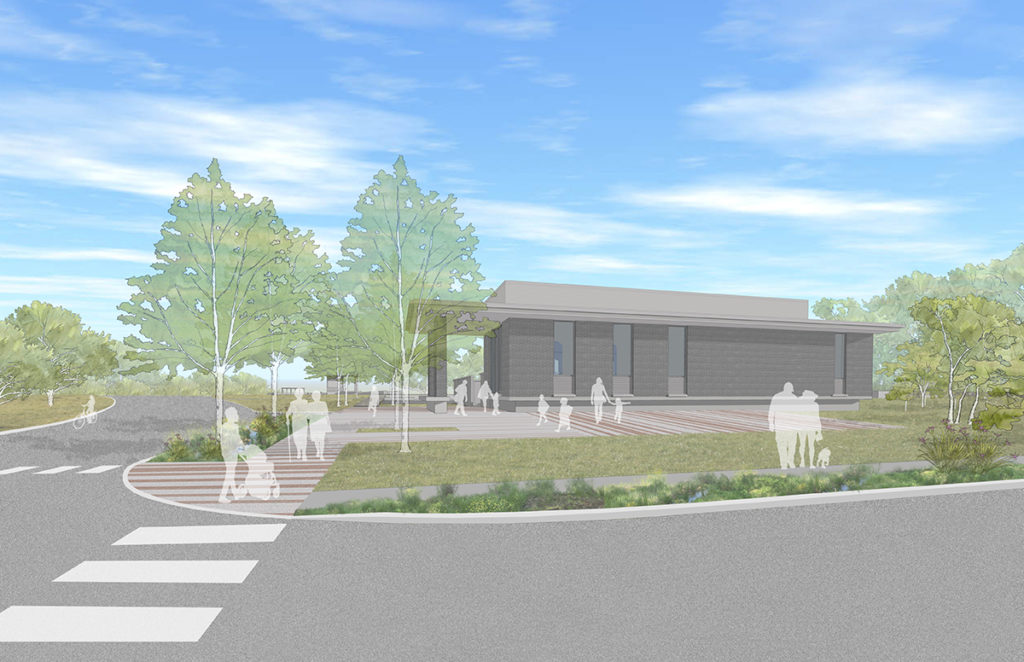 Finding or creating space for water is a guiding principle of the project. The protection and expansion of Haynes Creek, a historic inlet, provides opportunities for increased water storage, habitat regeneration, and recreation. Green infrastructure along key streets filters runoff and reduces street flooding and urban heat. Pump stations required to drain water over the coastal defense also provide opportunities for education and serve as a portal for riverfront access. Resilience strategies aim to create smart investments by providing solutions with multiple benefits. A grassy area near the neighborhood's elementary school will be redesigned to hold water during storm events while also improving playing fields, upgrading playgrounds and adding a walking path. Streetscape improvements consider stormwater management as well as access, with increased connectivity for pedestrians and cyclists.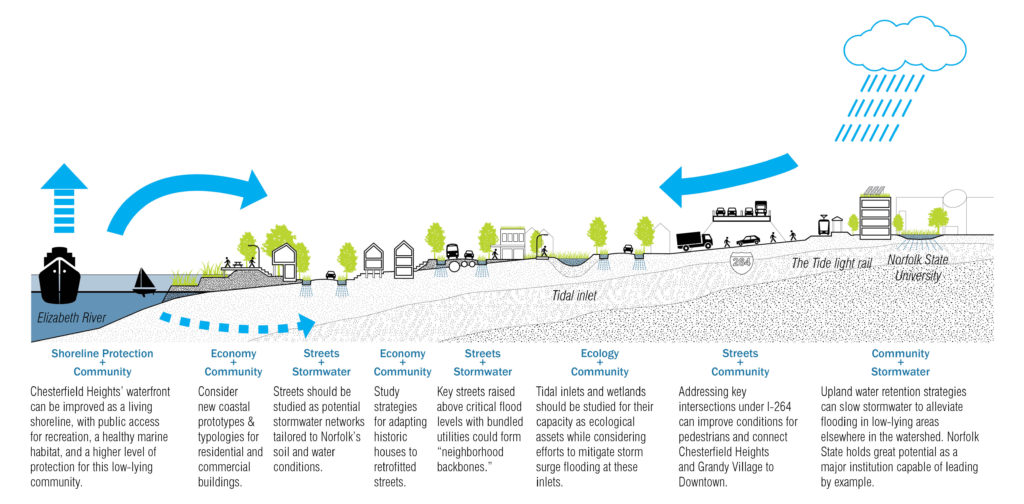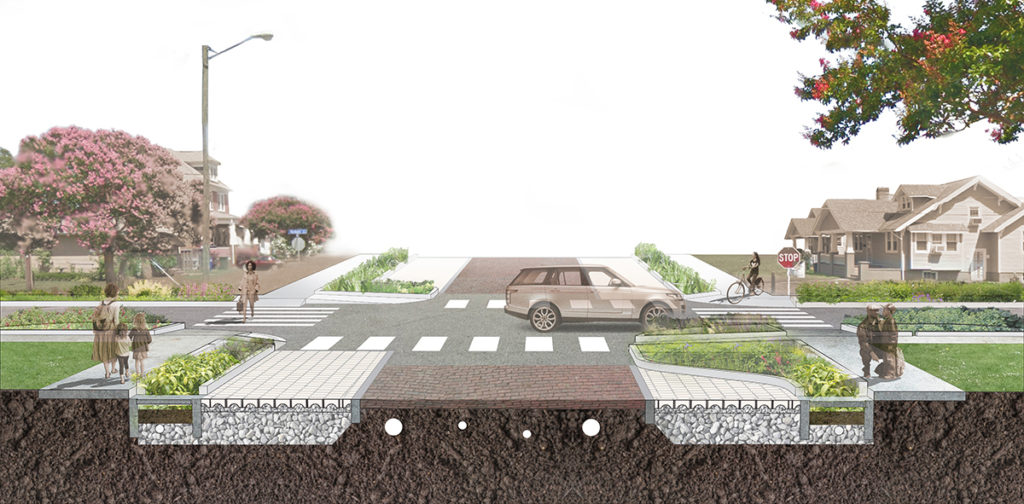 An existing pedestrian walkway to a light rail station will be widened and improved to define a safer, more accessible route in and out of the neighborhood. Together, the proposed suite of strategies demonstrate layered, holistic systems that yield multiple benefits and can be expanded across Norfolk, the Hampton Roads region, and beyond.
---
---
Client
US Department of Housing and Urban Development (HUD), Commonwealth of Virginia. City of Norfolk
Year
2023 Anticipated
Project Area
1.0 SQ MI
Team
Arcadis, SCAPE, Moffatt & Nichol, WPA, WPL