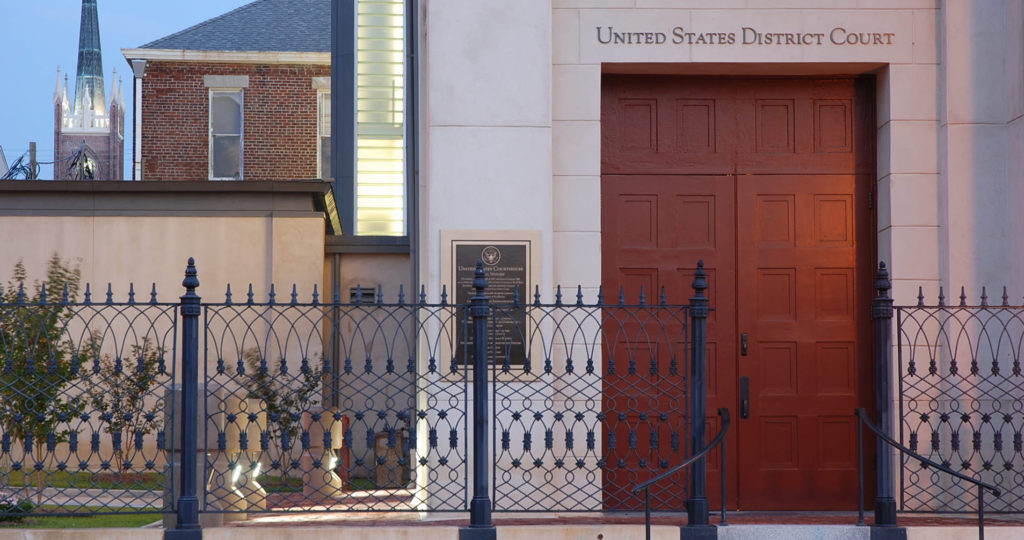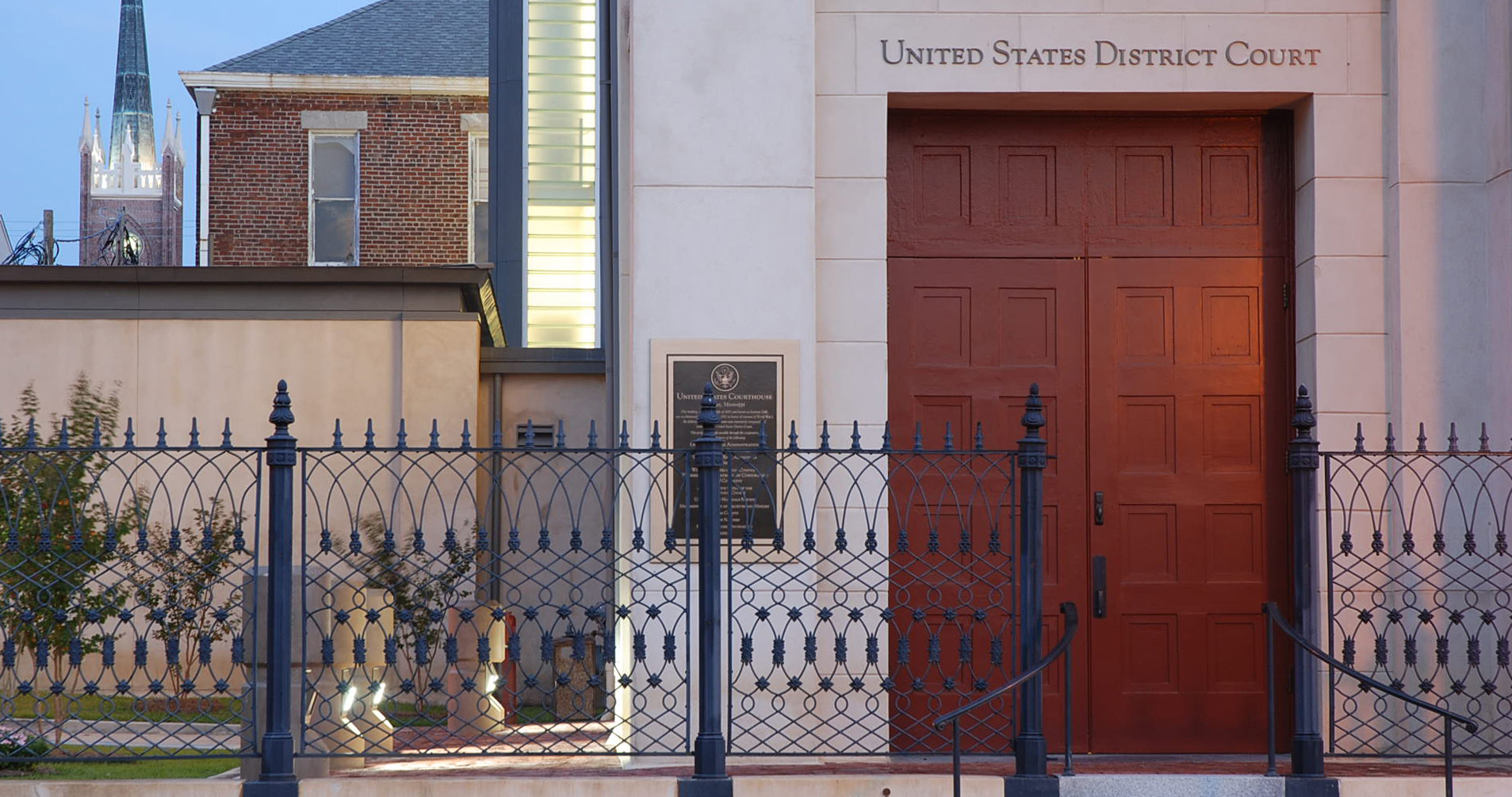 Adapting a historic auditorium into a federal courthouse that respects the original architecture while updating it for modern, complex functions.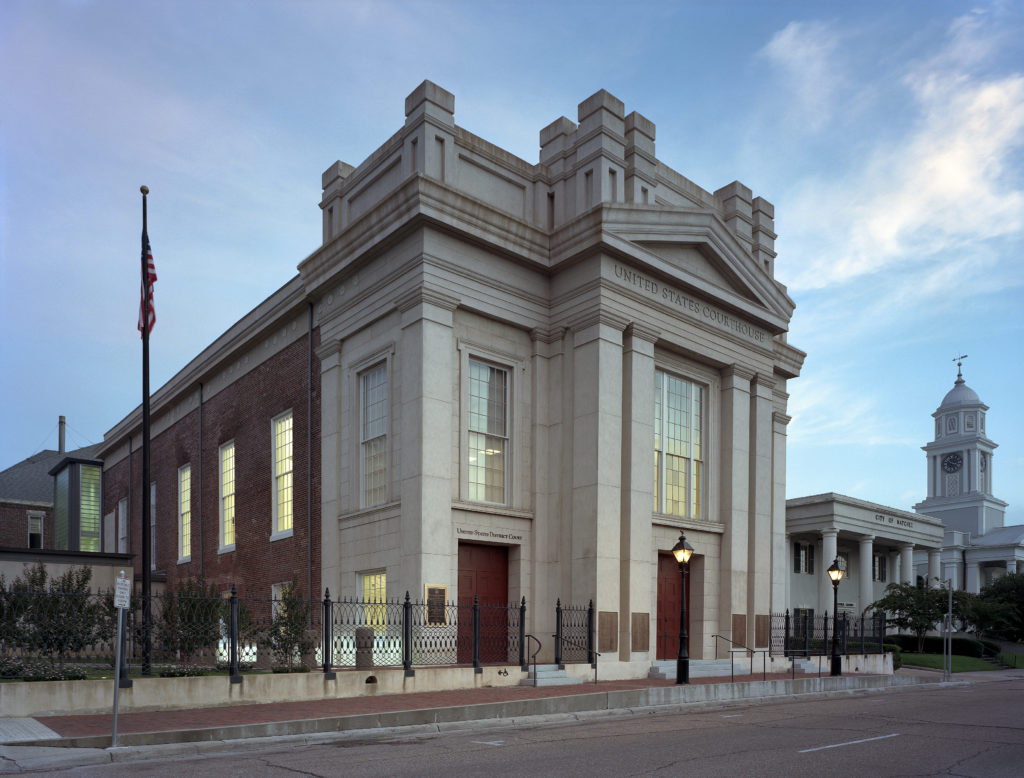 This adaptive reuse of a mid-nineteenth century public
assembly building was a dedicated effort to restore
a Natchez landmark to its original significance with
an entirely new civic purpose: a United States District
Courthouse. Meticulous attention to detail and a
commitment to making this building whole again was
necessary to satisfy the complex programmatic needs
of the U.S. District Courts and U.S. Marshals; coordinate
multiple clients in multiple phases; and meet strict
requirements of life safety, accessibility, and security –
all without sacrificing the distinguished character of the
building while integrating new elements.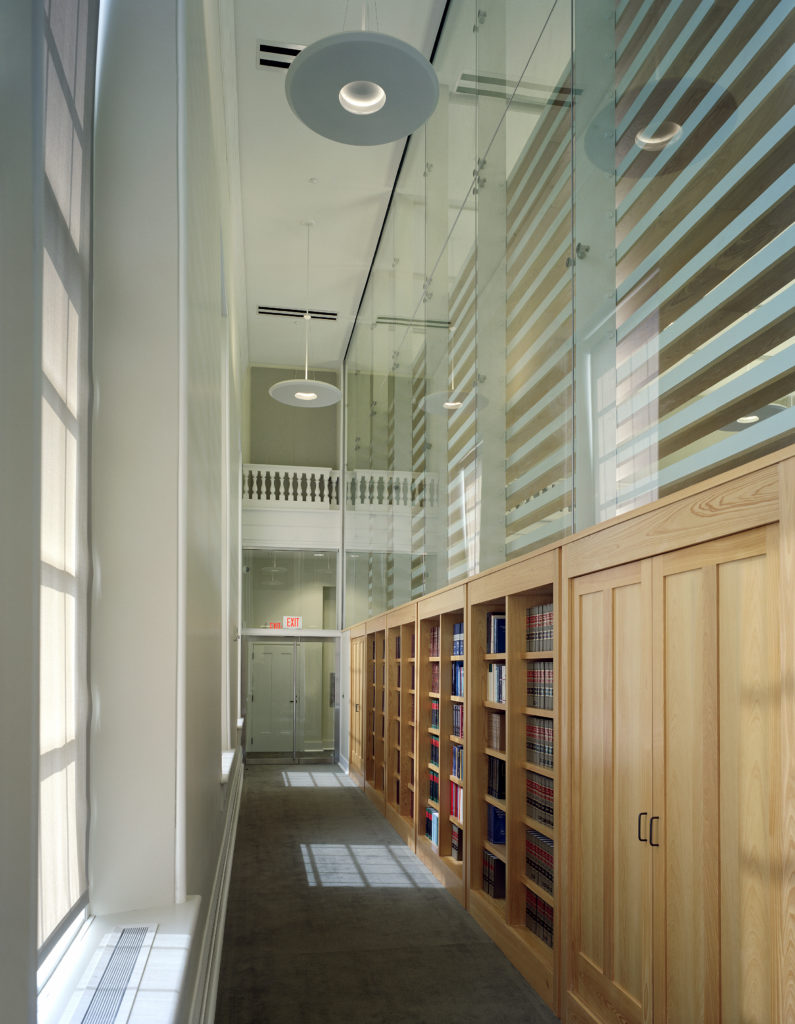 The vision for the project was to incorporate elements needed for the court into the historic volume without loss of the architectural character of the historic building or reduction in functioning of court activities. Inside, a key design challenge was to arrange the court facilities and courtroom – with their specialized programmatic requirements and separate circulation for jury, judge, defendants, and the public – within the grand space of the original auditorium hall. Enclosing new corridors, a wood and glass partition wall admits daylight into the enclosed courtroom without loss of privacy. The bookcases along the corridor both enhance acoustic separation between the courtroom, and also add efficient new program function to the corridor. The partitions and new materials introduced to the interior space establish a contemporary design language that complements the historic building's character, and also meets the standards of the judge, affirming the renewable nature of construction and sensibility.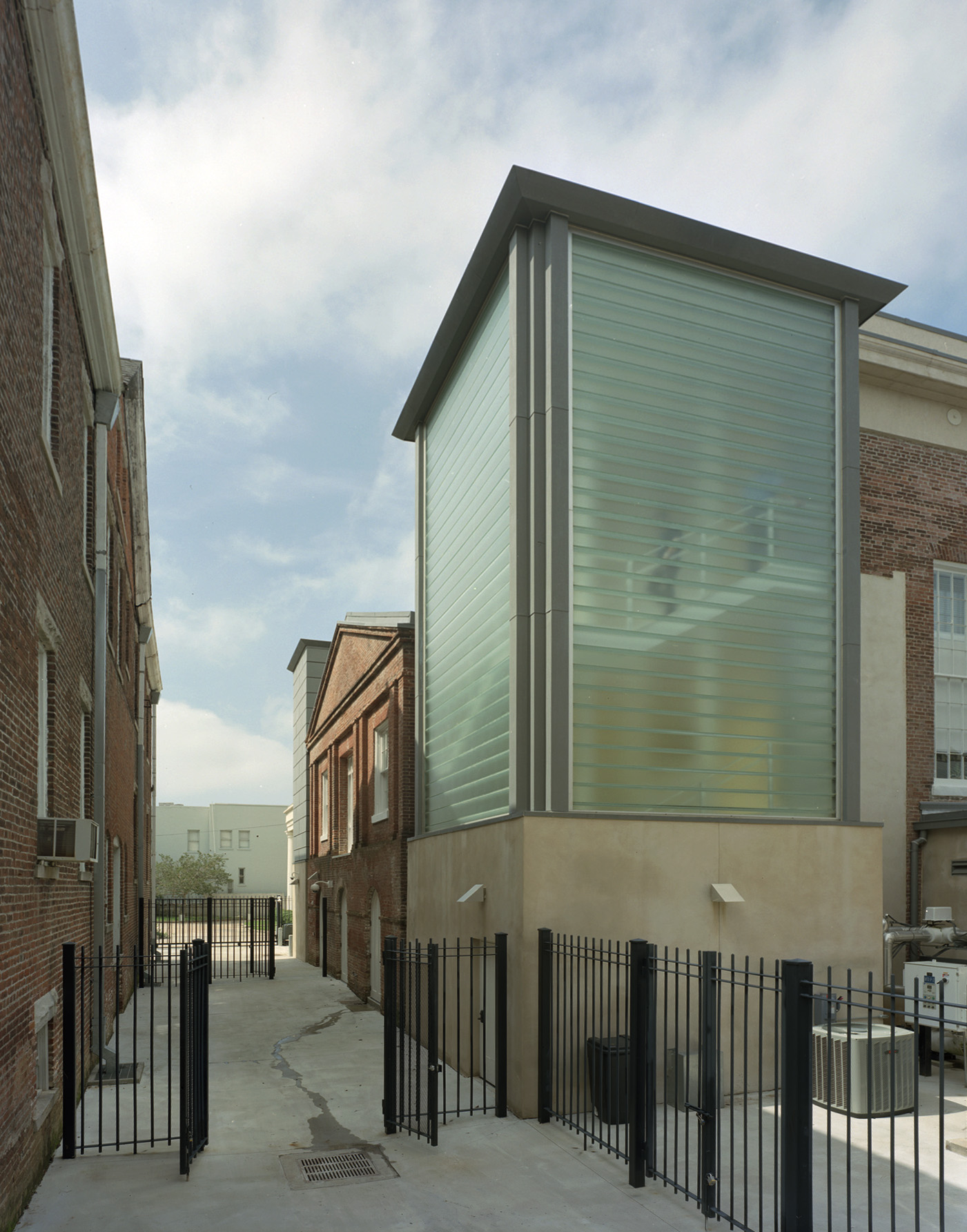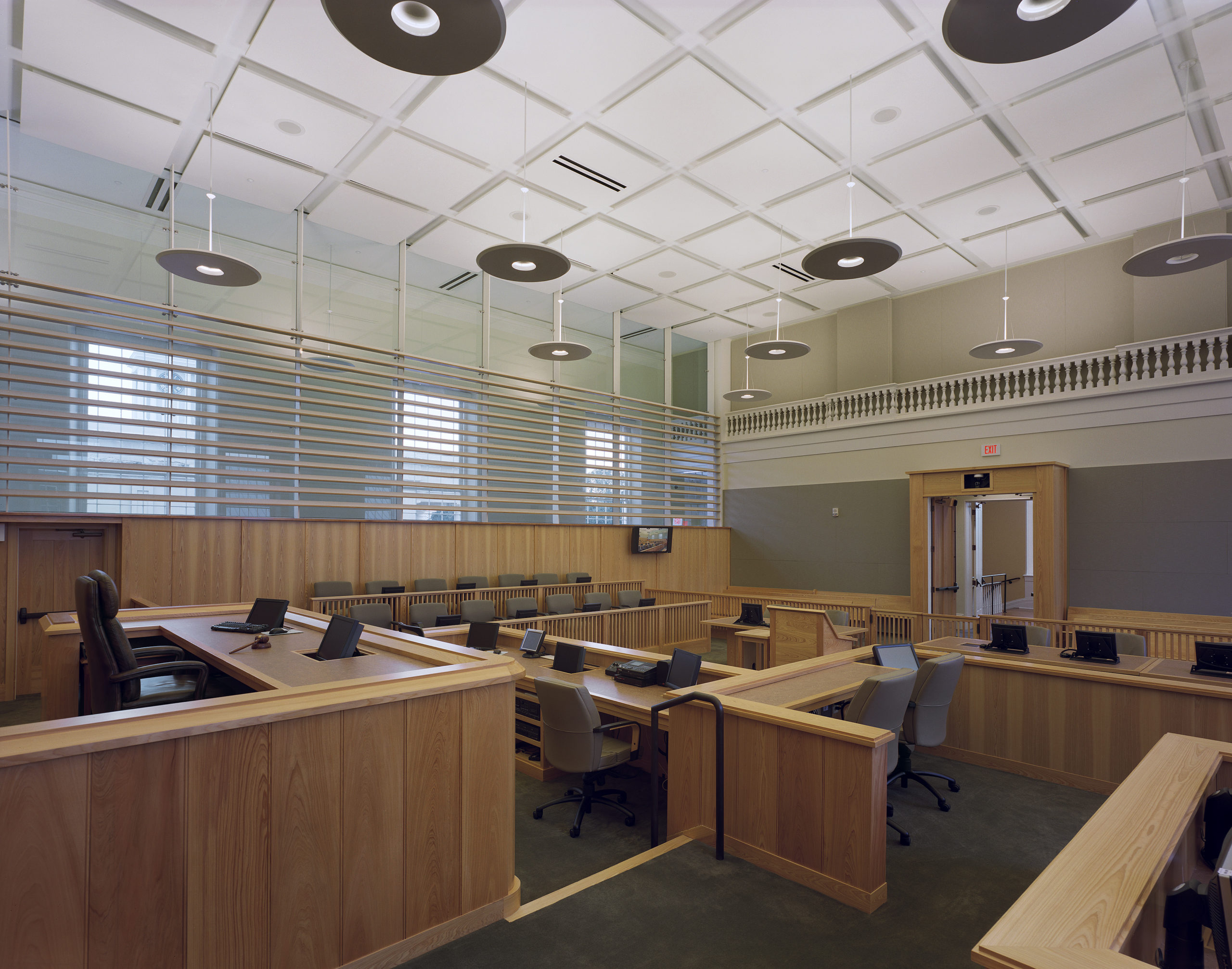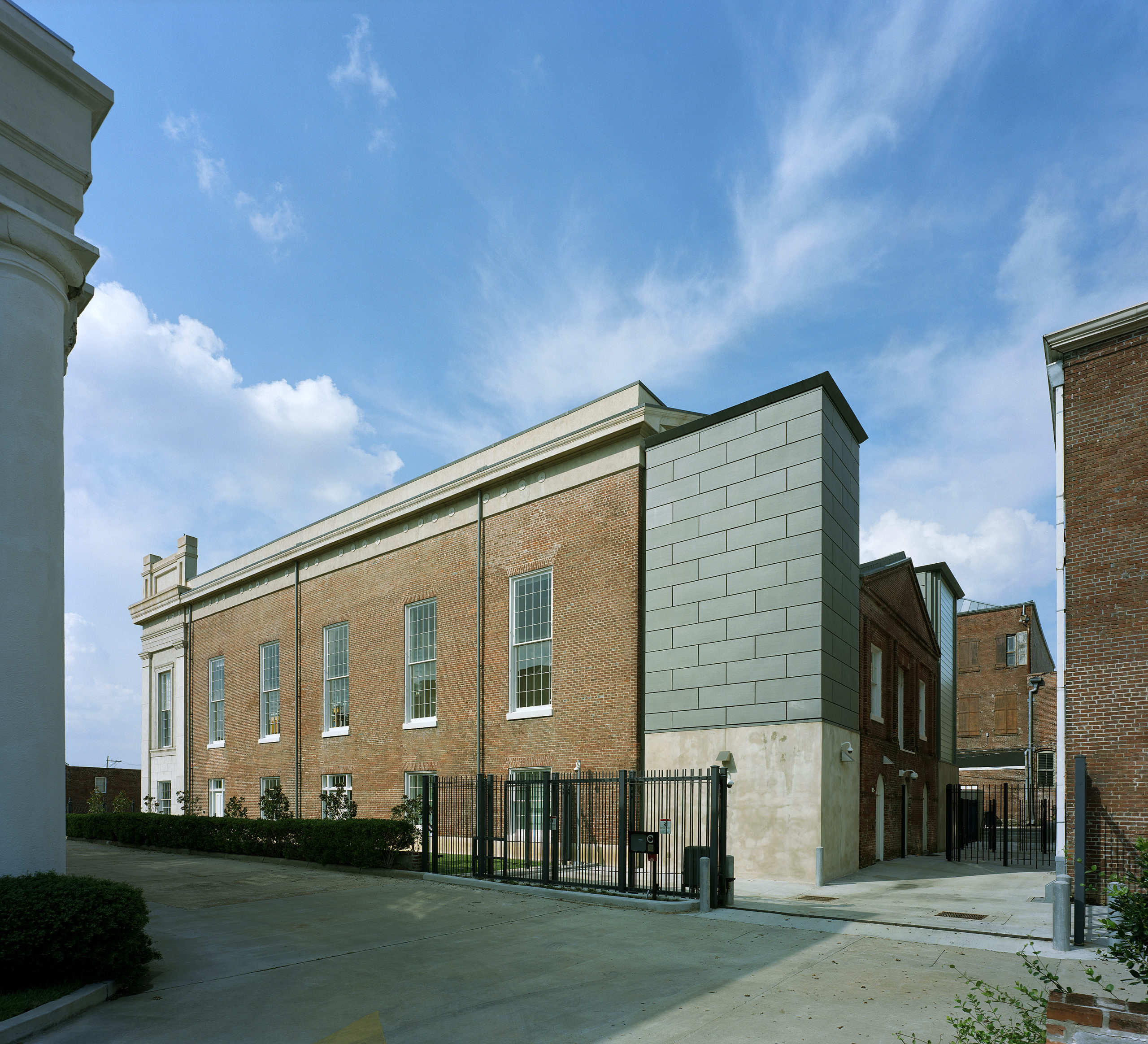 ---
Client
General Services Administration, Region 4
Year
2007
Project Area
58,000 SF
Awards
AIA Louisiana Merit Award
AIA Gulf States Honor Award
AIA New Orleans Honor Award