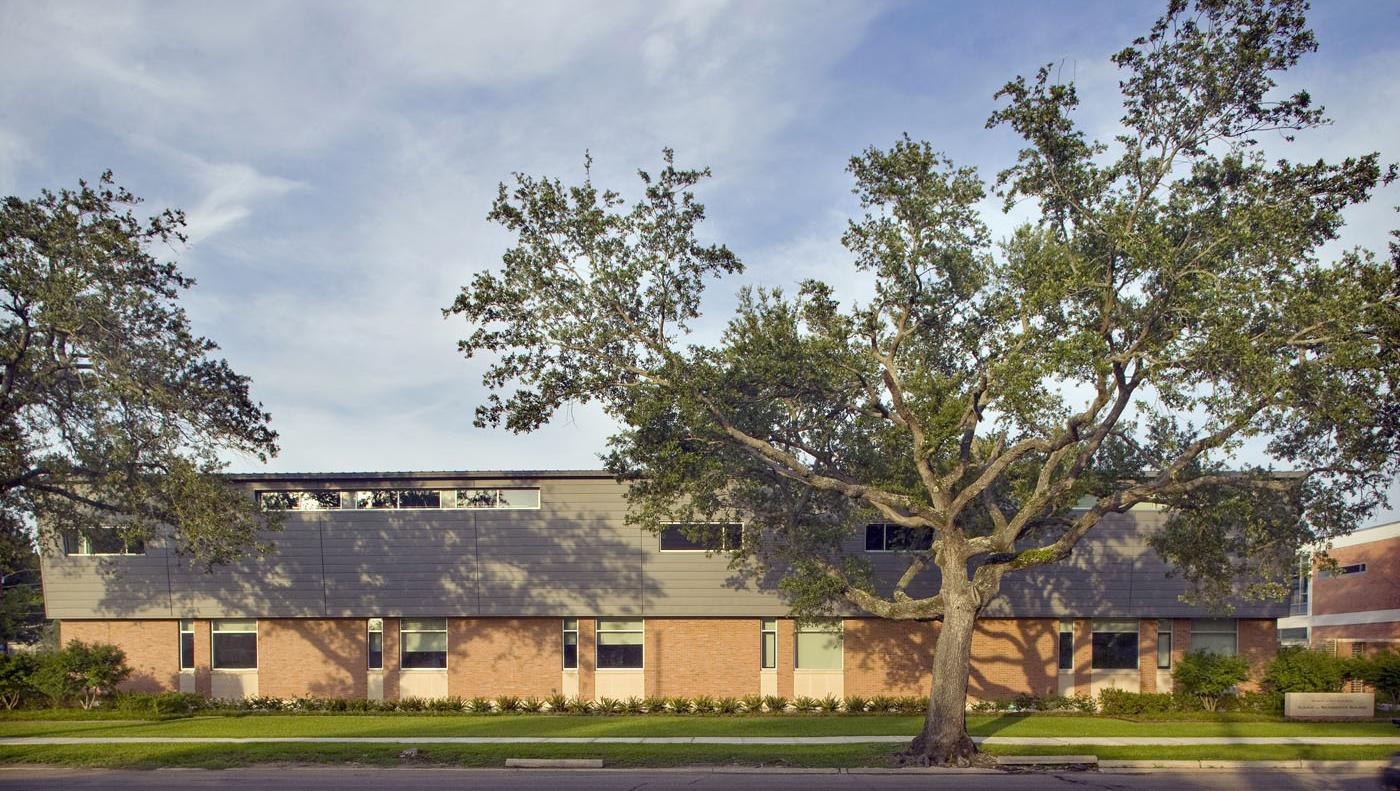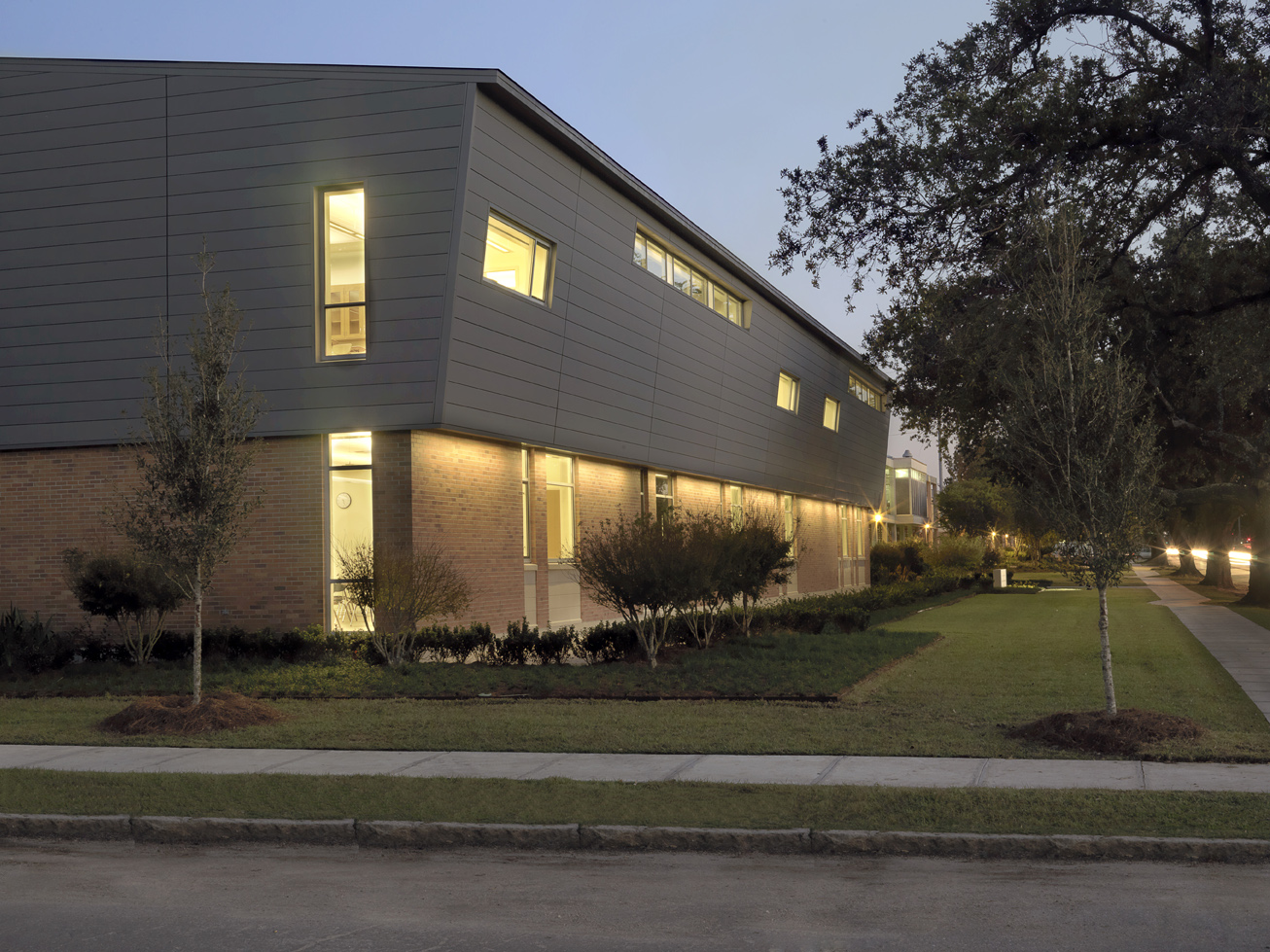 A math and science building a part of a larger master plan designed to integrate existing and new buildings into a cohesive campus evolves over three decades to accommodate growth and technology.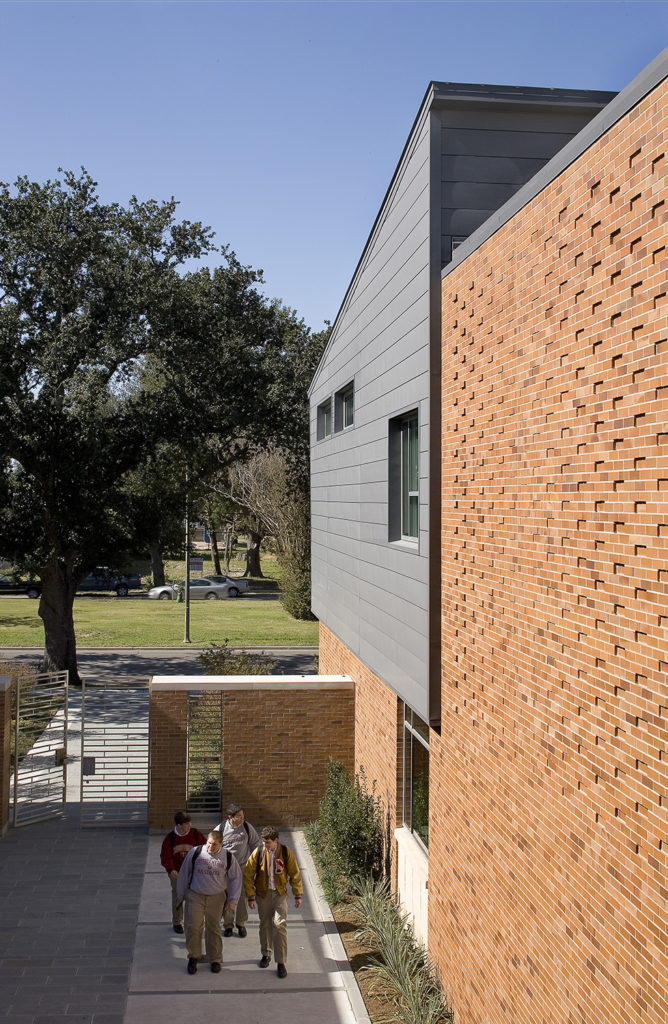 Brother Martin High School commissioned Waggonner
& Ball to develop a master plan for the campus of this
historic Catholic school in the Gentilly neighborhood
of New Orleans. This plan envisioned renovation of
existing buildings as well as three new buildings to
add classrooms, laboratories, a library, specialized
training and instructional areas, a large multipurpose
room and a chapel, as well as reconfiguration of athletic
fields and facilities.
More than simply providing new program spaces, the plan is conceived to create a new overall sense of place and campus. Organized along a historic faubourg (French colonial suburb) boundary line, the master plan uses inherent site geometry along a diagonal line to pull the L-shaped school parcel together. This line also provides a view corridor across the campus that visually connects the school buildings and outdoor spaces, making wayfinding easier.
The ongoing Master Plan began in 1995 with the
commission of the Ridgley Fine Arts and Athletics Center. Over the three decades that Waggonner & Ball has worked with Brother Martin High School, the master plan has evolved to accommodate the changing needs of the school. New buildings such as the Meyer Science and Math Center and Branton Chapel have helped define the outdoor spaces of the campus, while ongoing renovation work to the main campus building accommodates the school's expanding programs.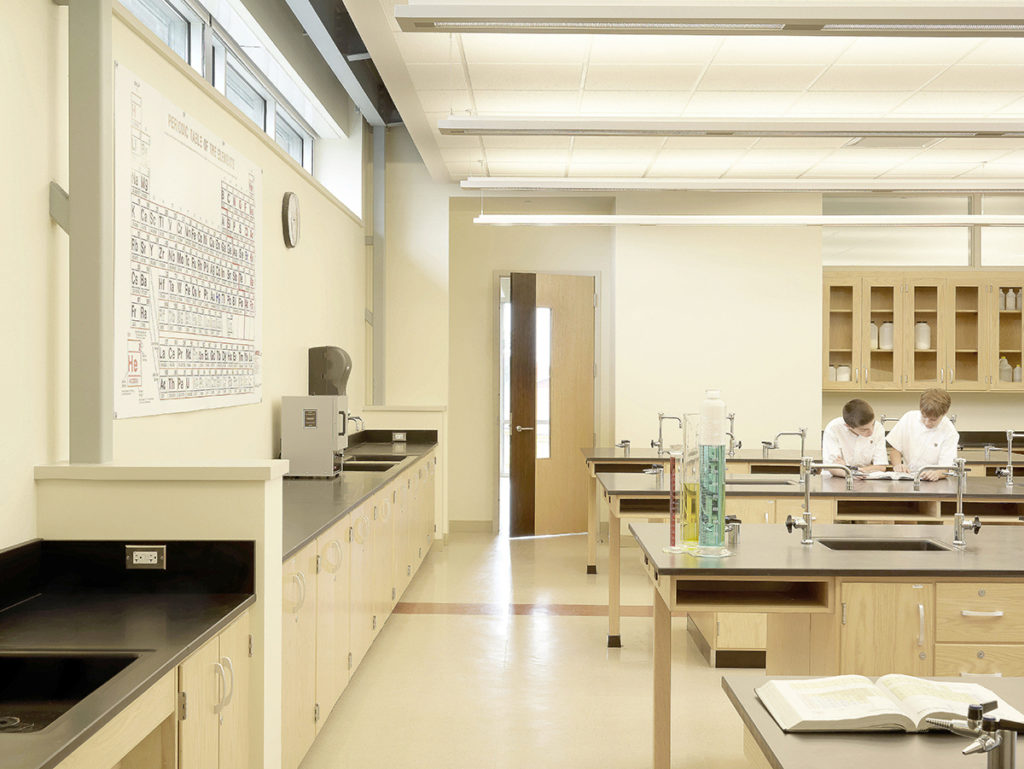 A range of strategic renovations improve the existing campus by accommodating new learning spaces and technology. The original library was moved to a central location in the classroom building, which affords more natural light and work spaces. The original location of the library was converted into a large kitchen and serving area, with custom skylights and upgraded audiovisual technology. Landscaping includes new pervious paved seating areas with shade trees. Future projects include upgrades to the existing gymnasium.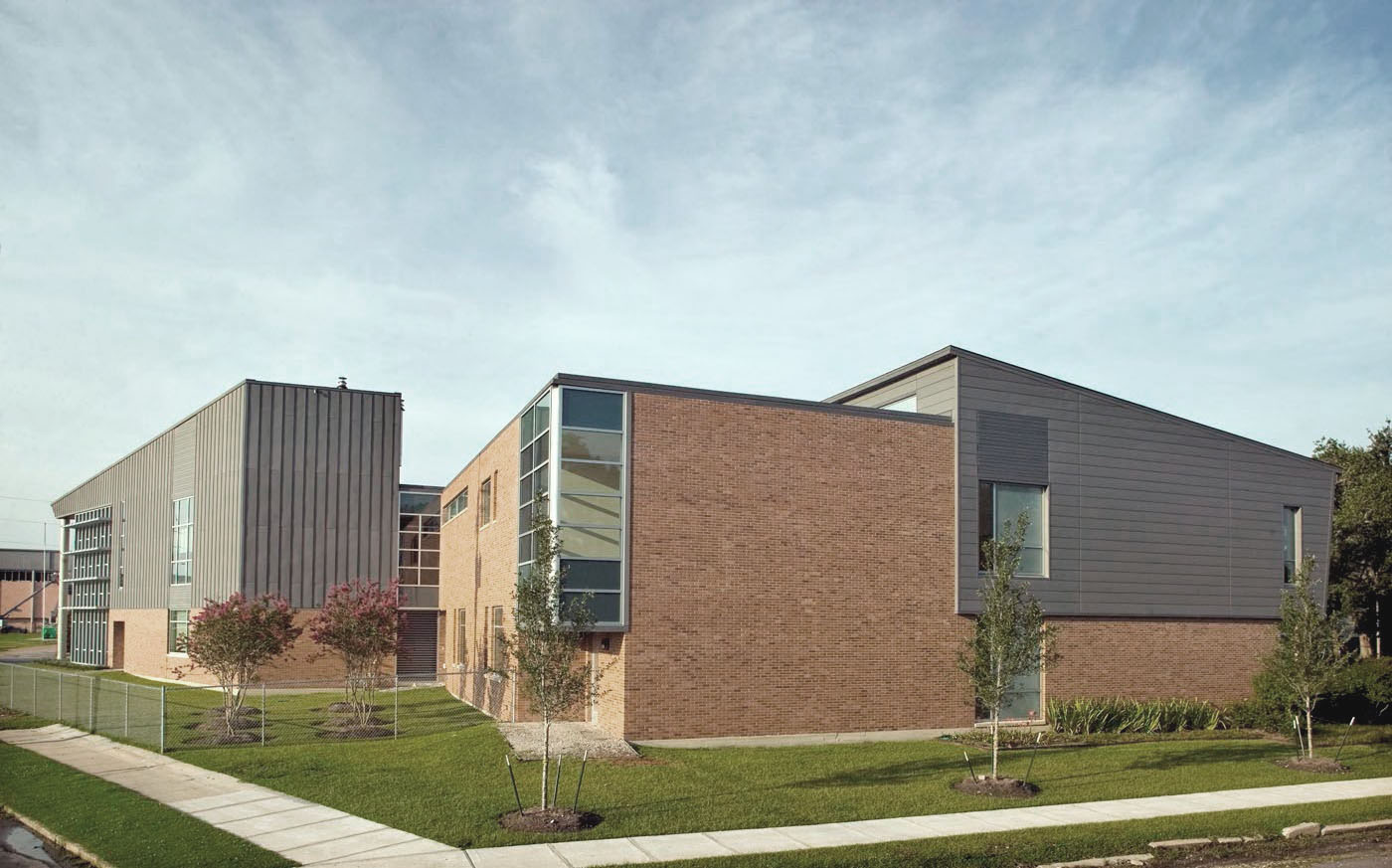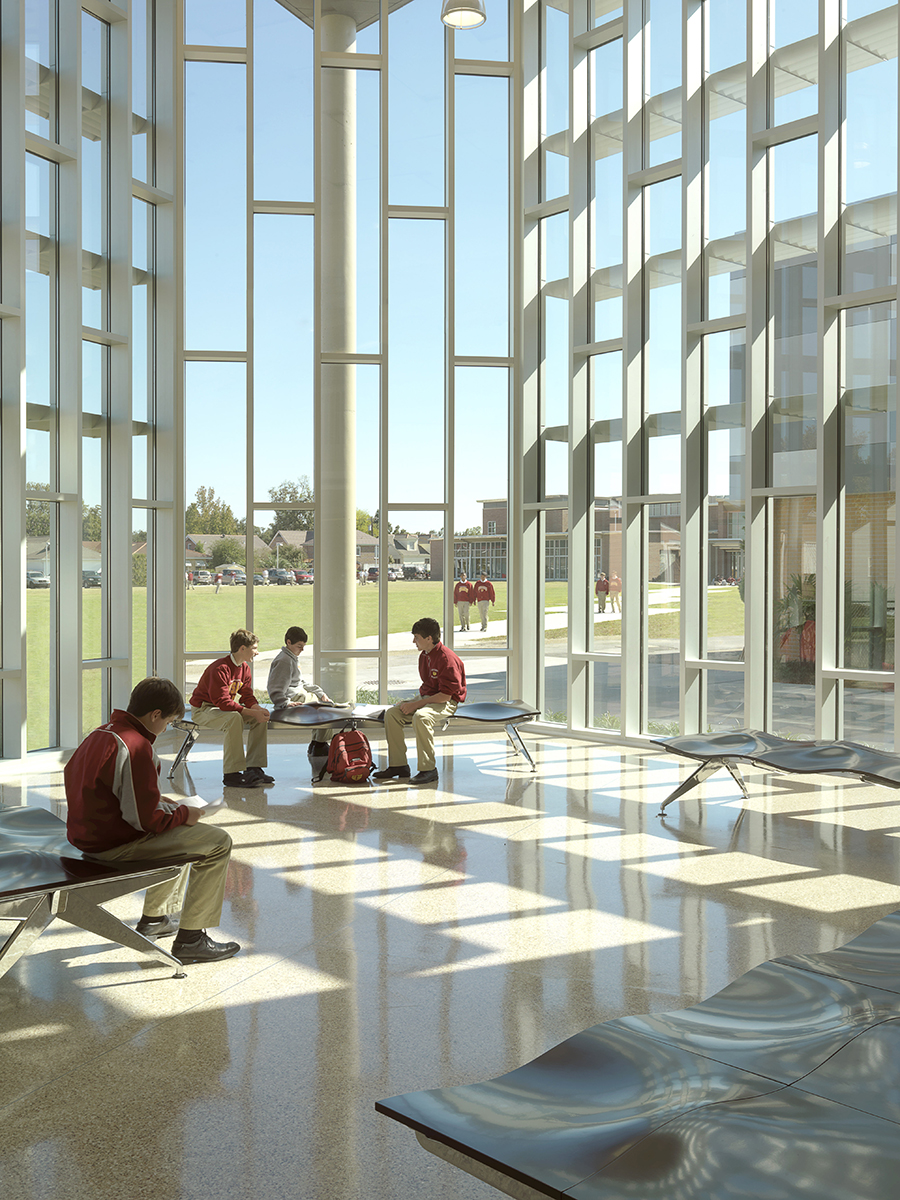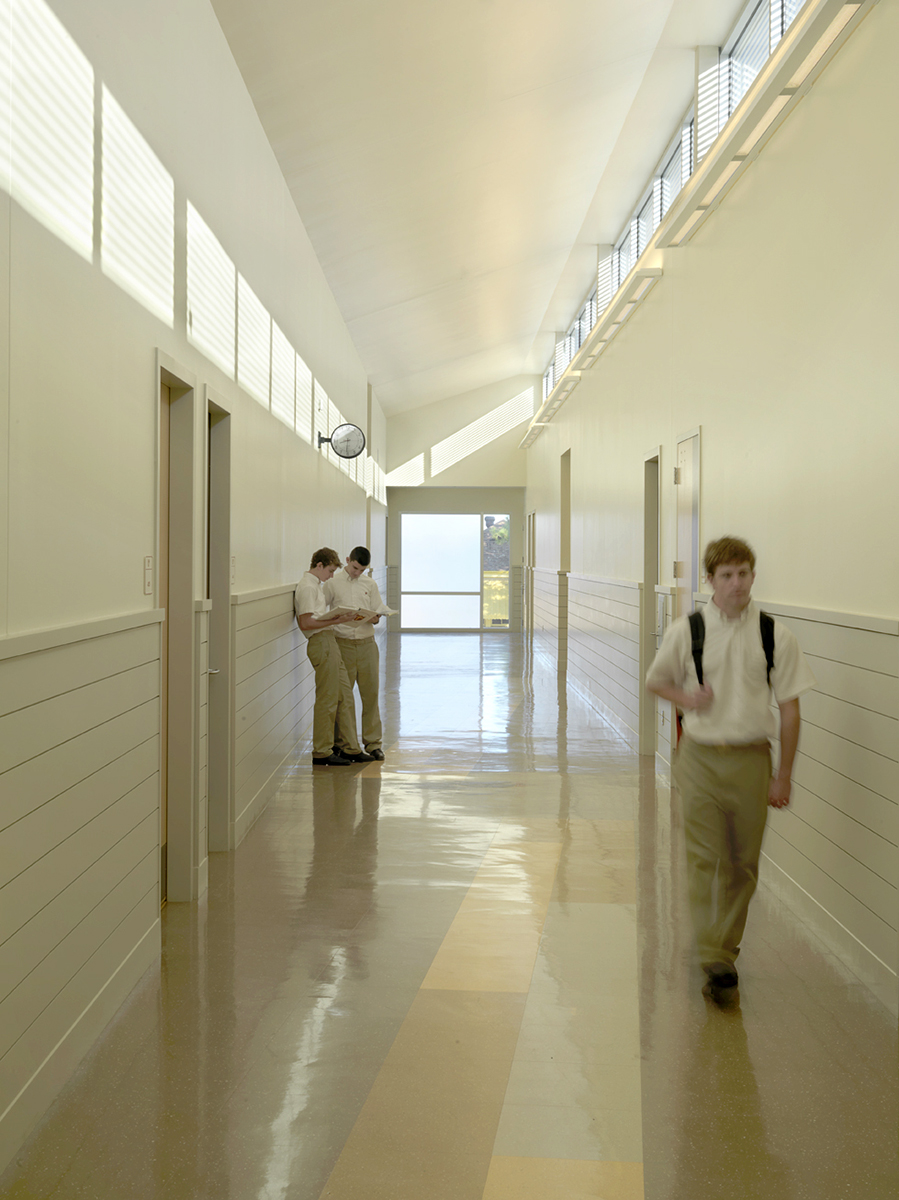 ---
Client
Brother Martin High School
Year
2008
Project Area
32.100 SF
Awards
AIA Louisiana Merit Award
AIA New Orleans Merit Award
New Orleans Magazine: "Best of New Local Architecture"