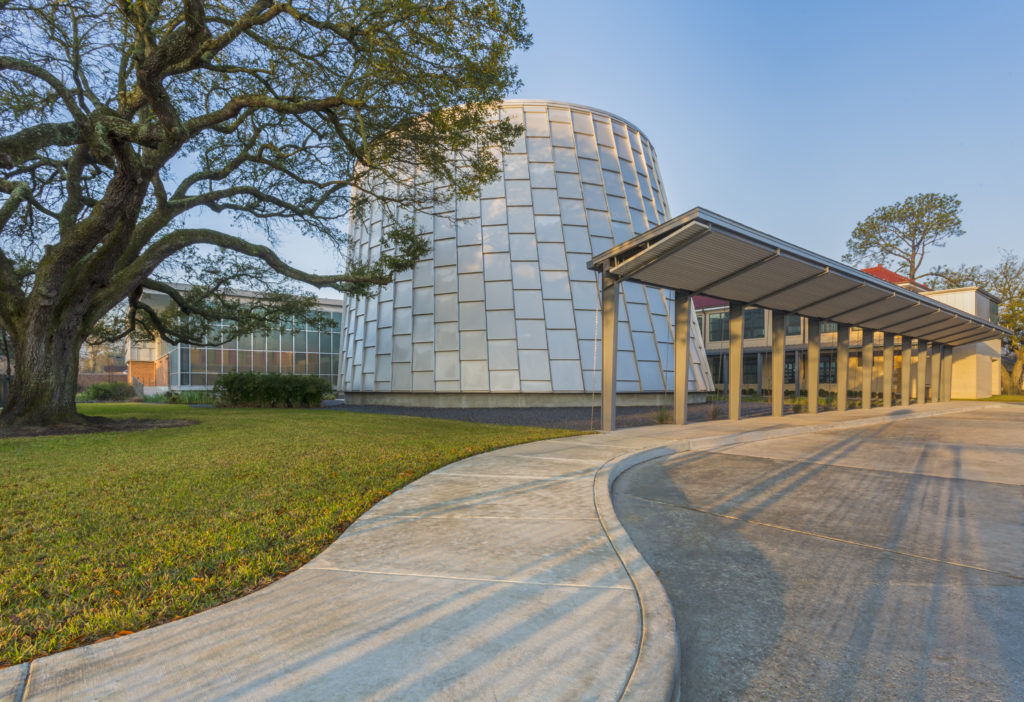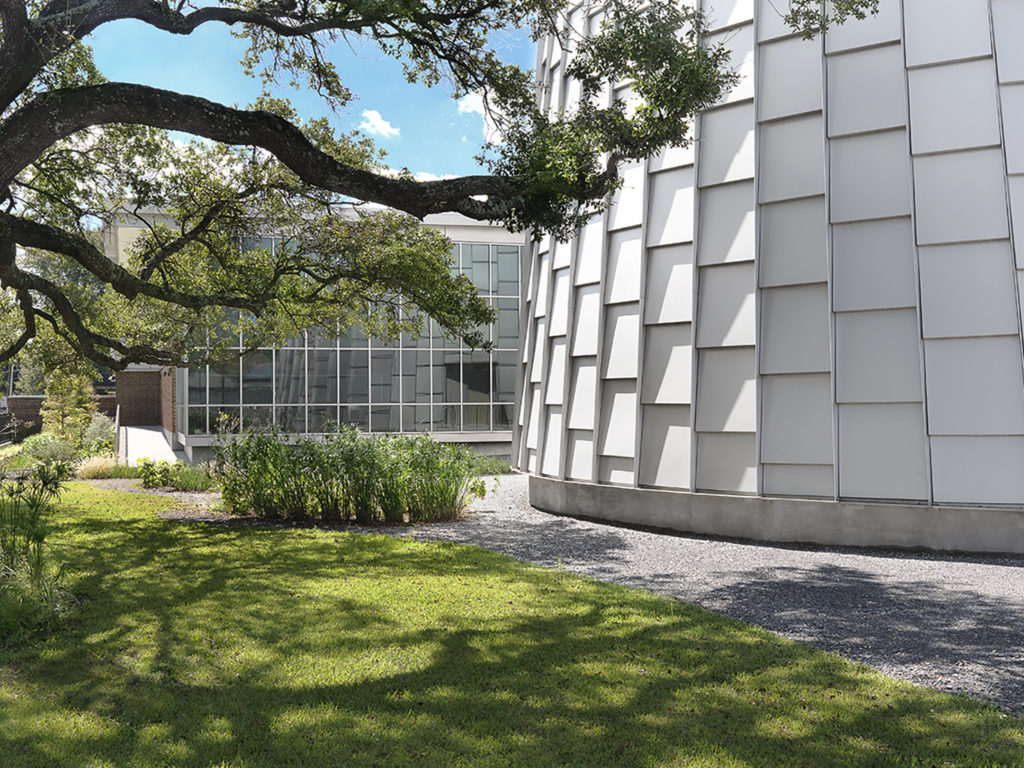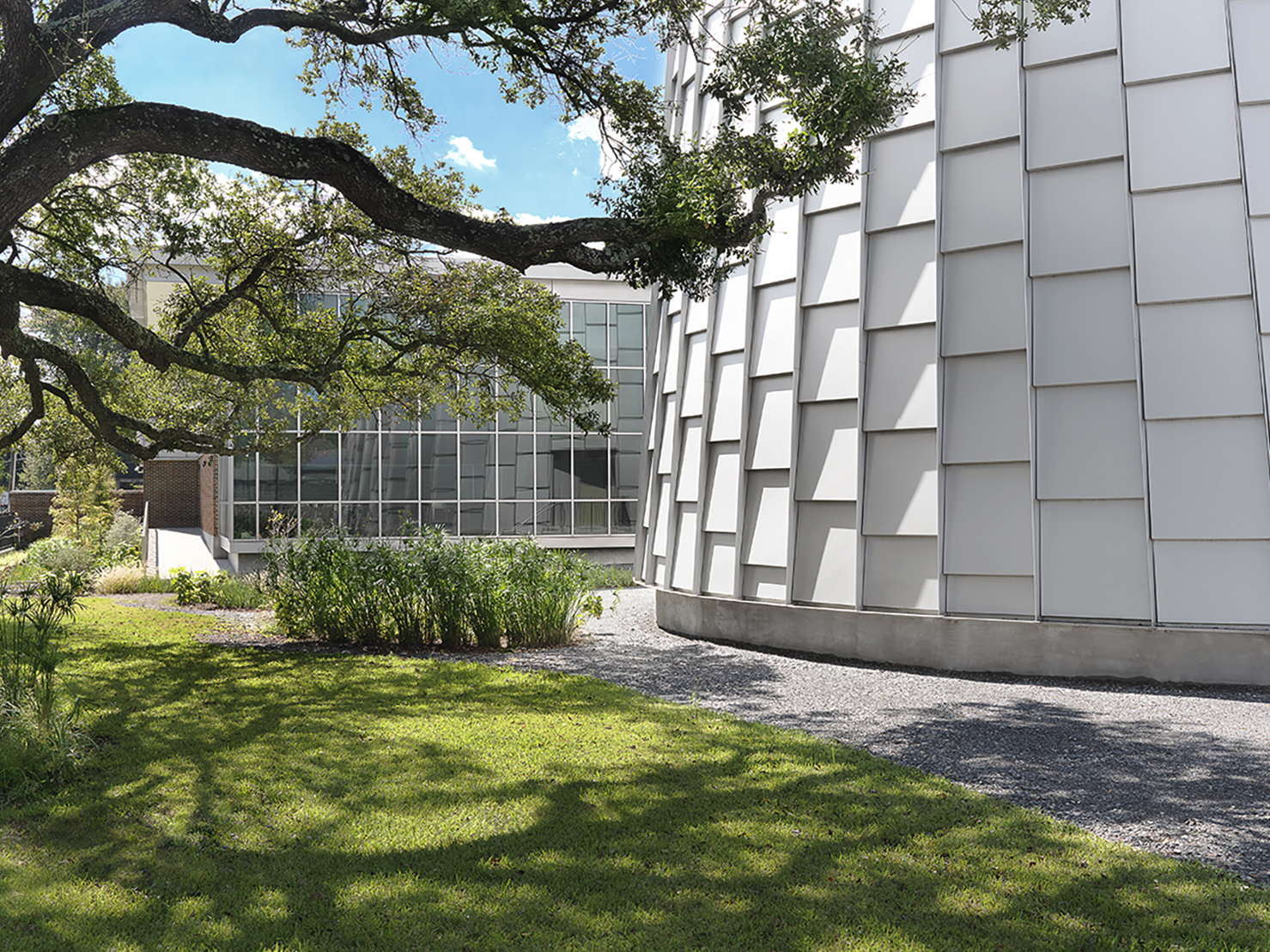 Hands-on environmental education and community spaces for the St. Bernard Parish School District.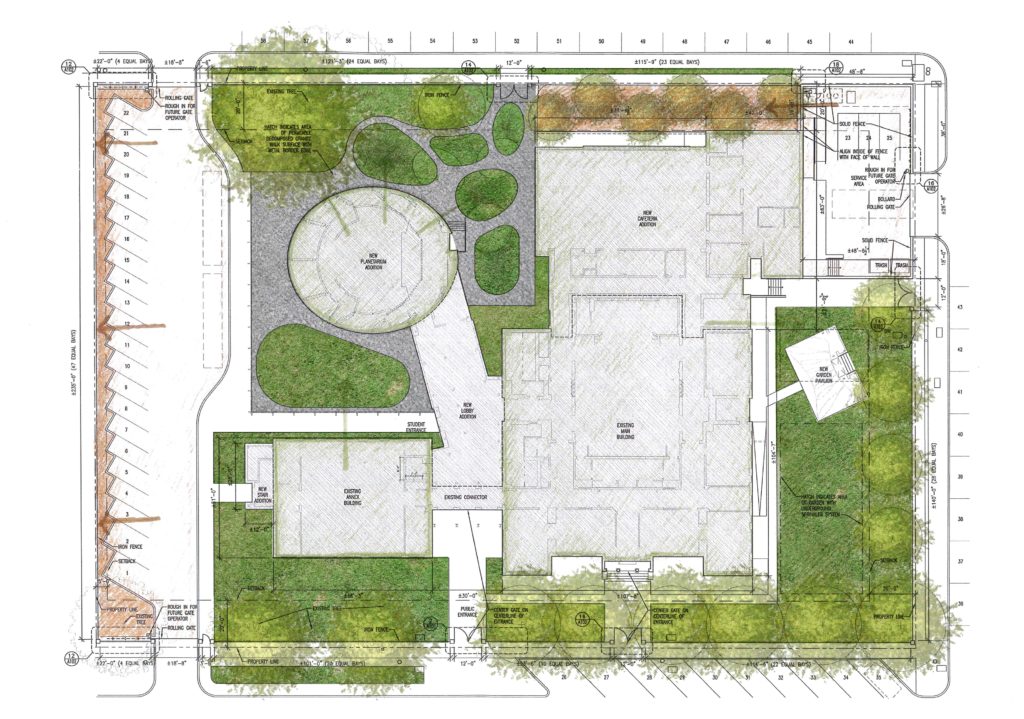 Located in a long-vacant former high school complex,
the Maumus Science Center and Planetarium provides
a recovering parish school system with opportunities for
hands-on education. Constructed in 1929 as a two story
school building, a 1940s addition expanded the complex
to 27,700 square feet on a two-acre site. Following the
destruction of Hurricane Katrina, the school board
ambitiously rebuilt existing school facilities as a catalyst
for parish-wide redevelopment.
The Maumus Center adapts and expands the historic
school building to create a center for teaching the
district's science curriculum, with a focus on the region's
ecology and environmental issues raised by Hurricane
Katrina. A restored 300-seat auditorium with a large
stage serves as a theatre for performances, and movable
bleachers can be pulled out for seating or pushed
against the wall for more floor space. The center houses
flexible exhibit spaces, food science labs, a light-filled
cafeteria/multipurpose room, and a new planetarium,
which features programs for ocean and earth sciences,
and astronomy, that are open to the public.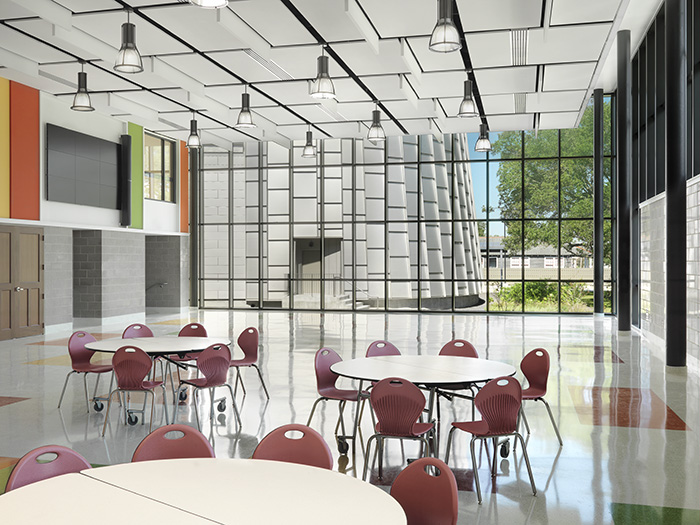 Site improvements are all designed to minimize
rainwater runoff and alleviate flooding. Pervious pavers line the parking area, and rain gardens filled with native plants slow and filter the water. The landscape is functional and educational, showing how to use natural systems to reduce flooding and support native species.

Located in a historic neighborhood, the Maumus
Center also serves as a community cultural facility. A local icon, the original building has been given new life, while the metal cladding of the planetarium creates a new landmark for the area. Both the new and existing architecture and landscape design reinforce the identity of the Maumus Center as an open and accessible educational campus for the 21st century .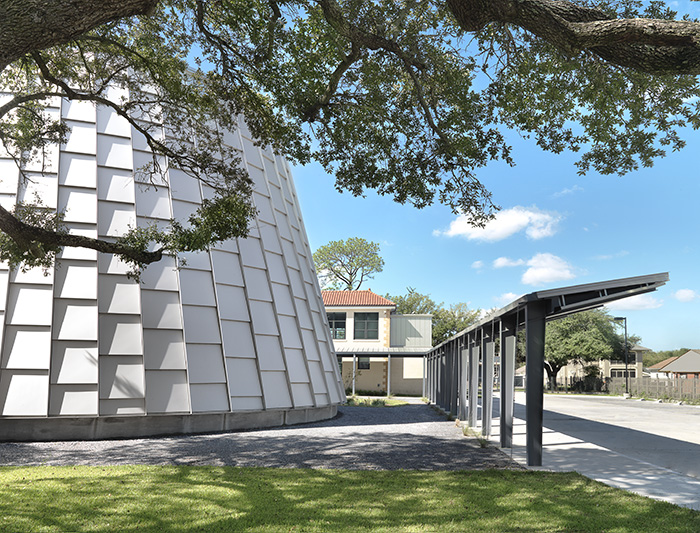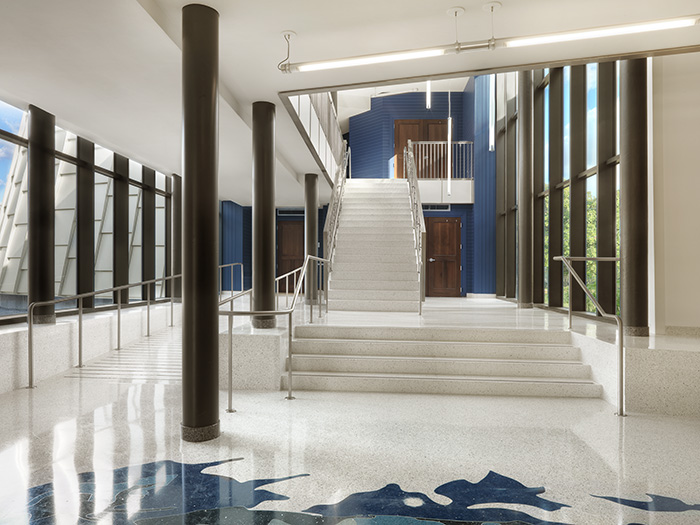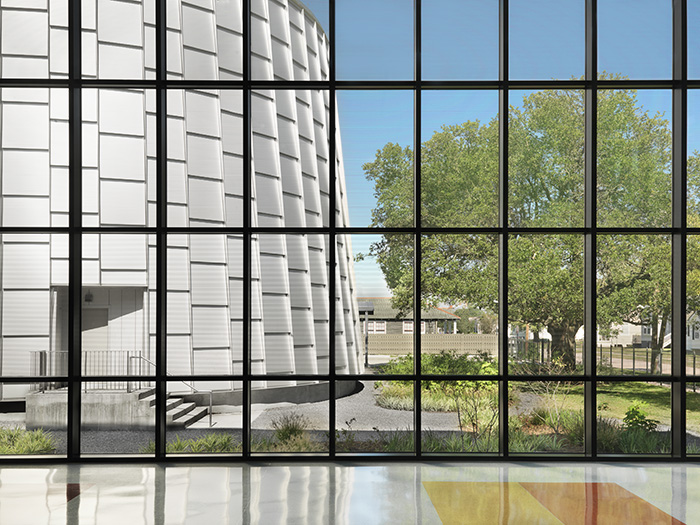 ---
Client
St, Bernard Parish School Board
Year
2015
Project Area
46,500 SF
Awards
AIA New Orleans Merit Award