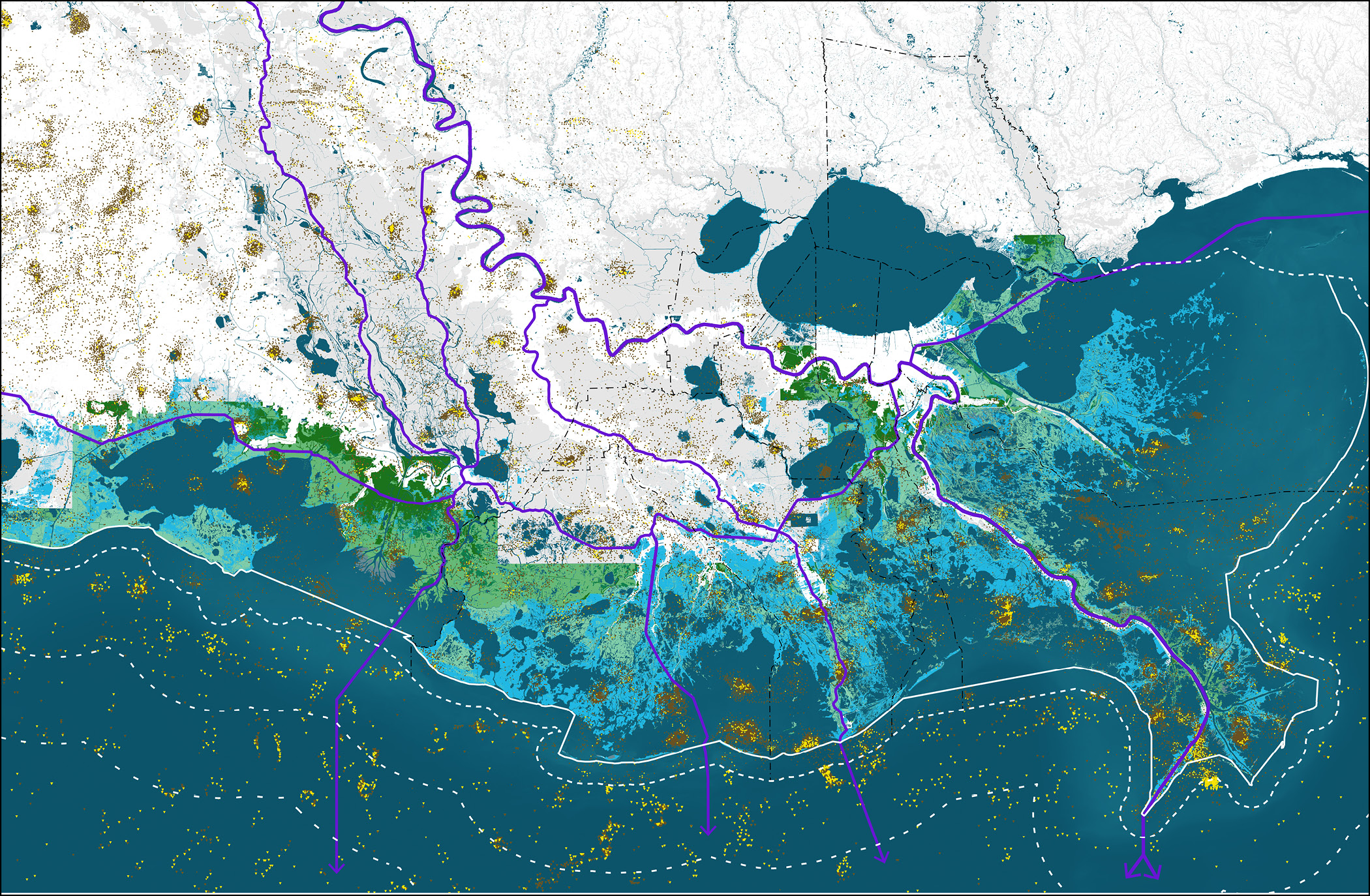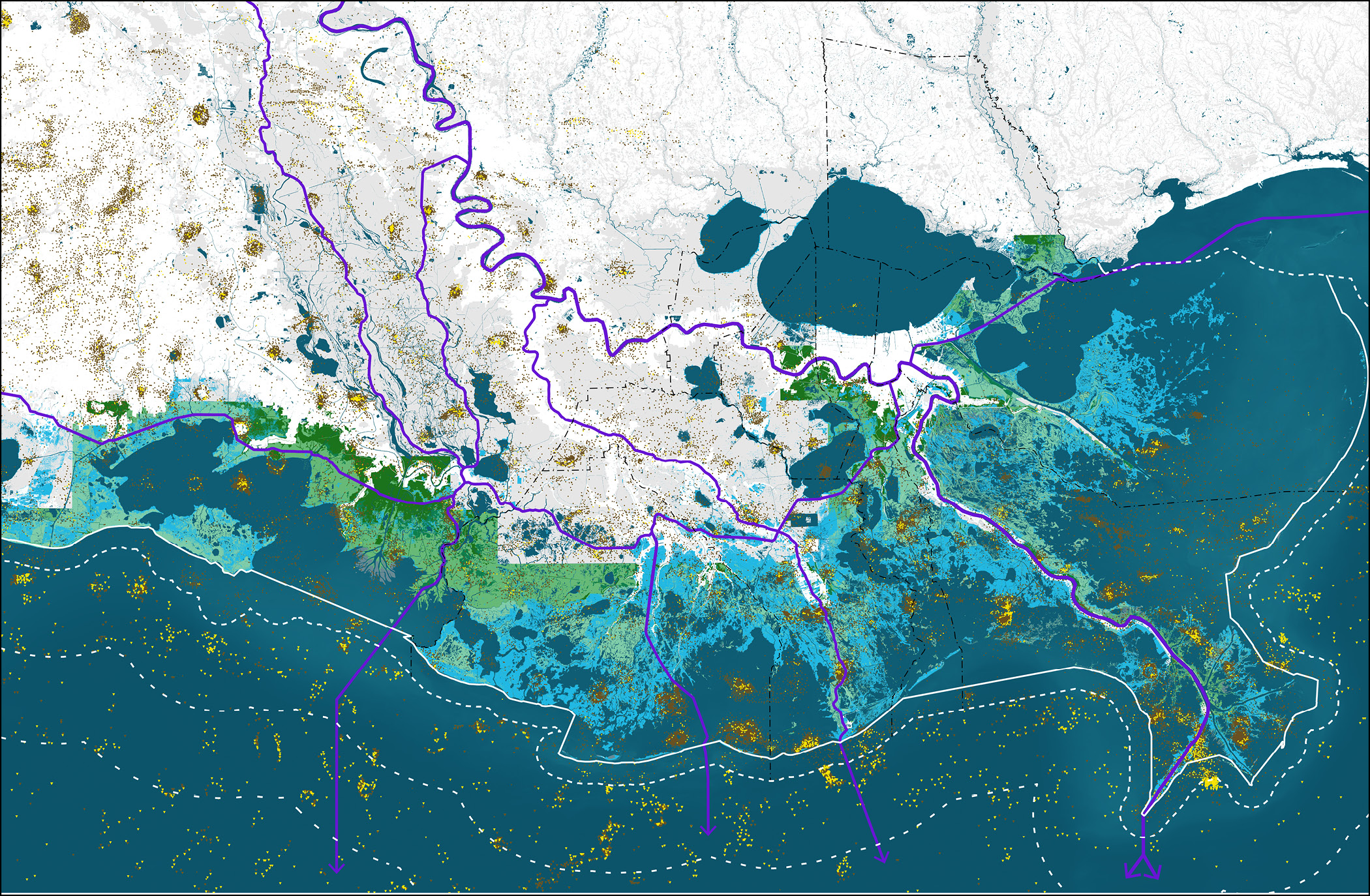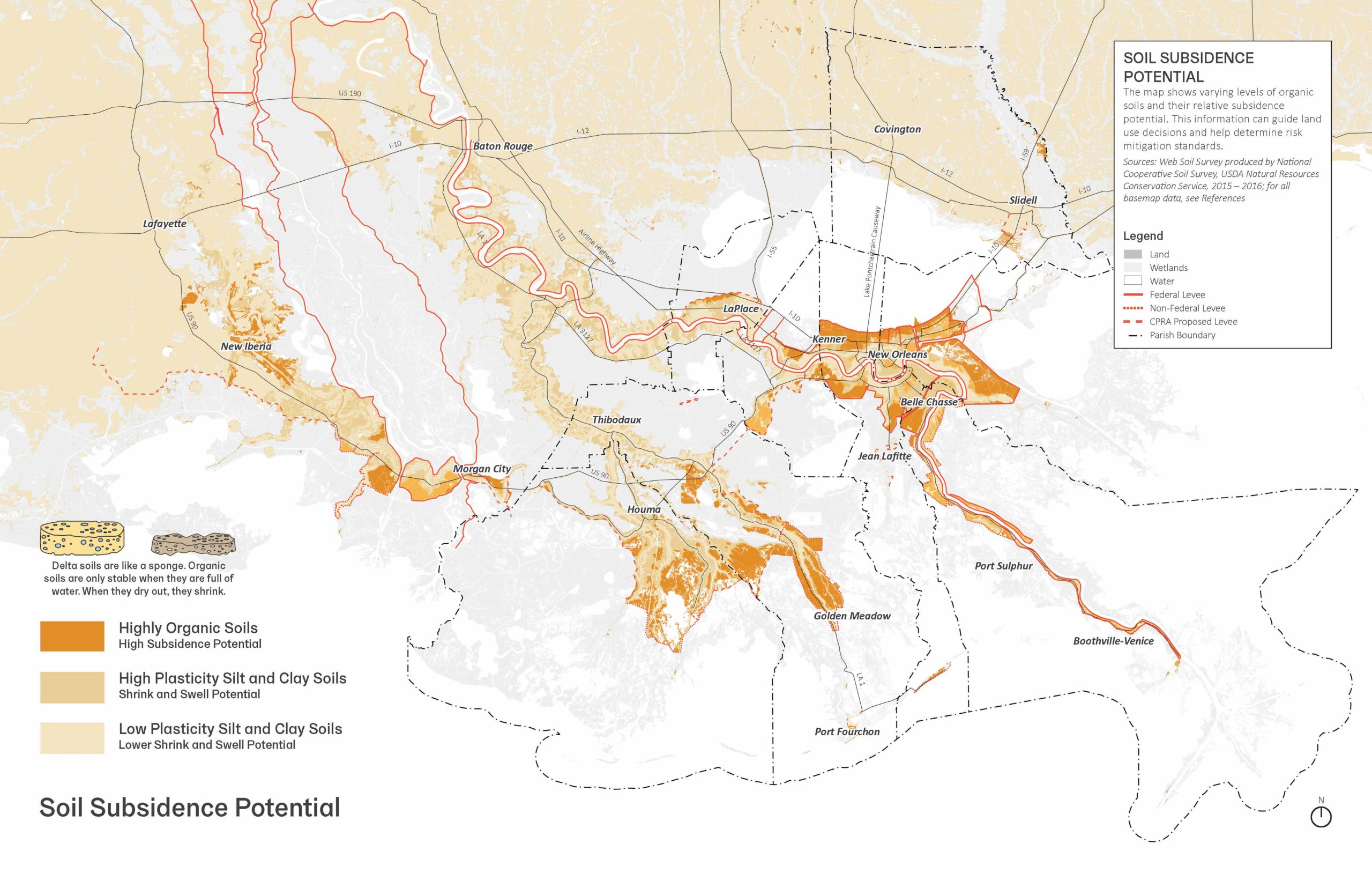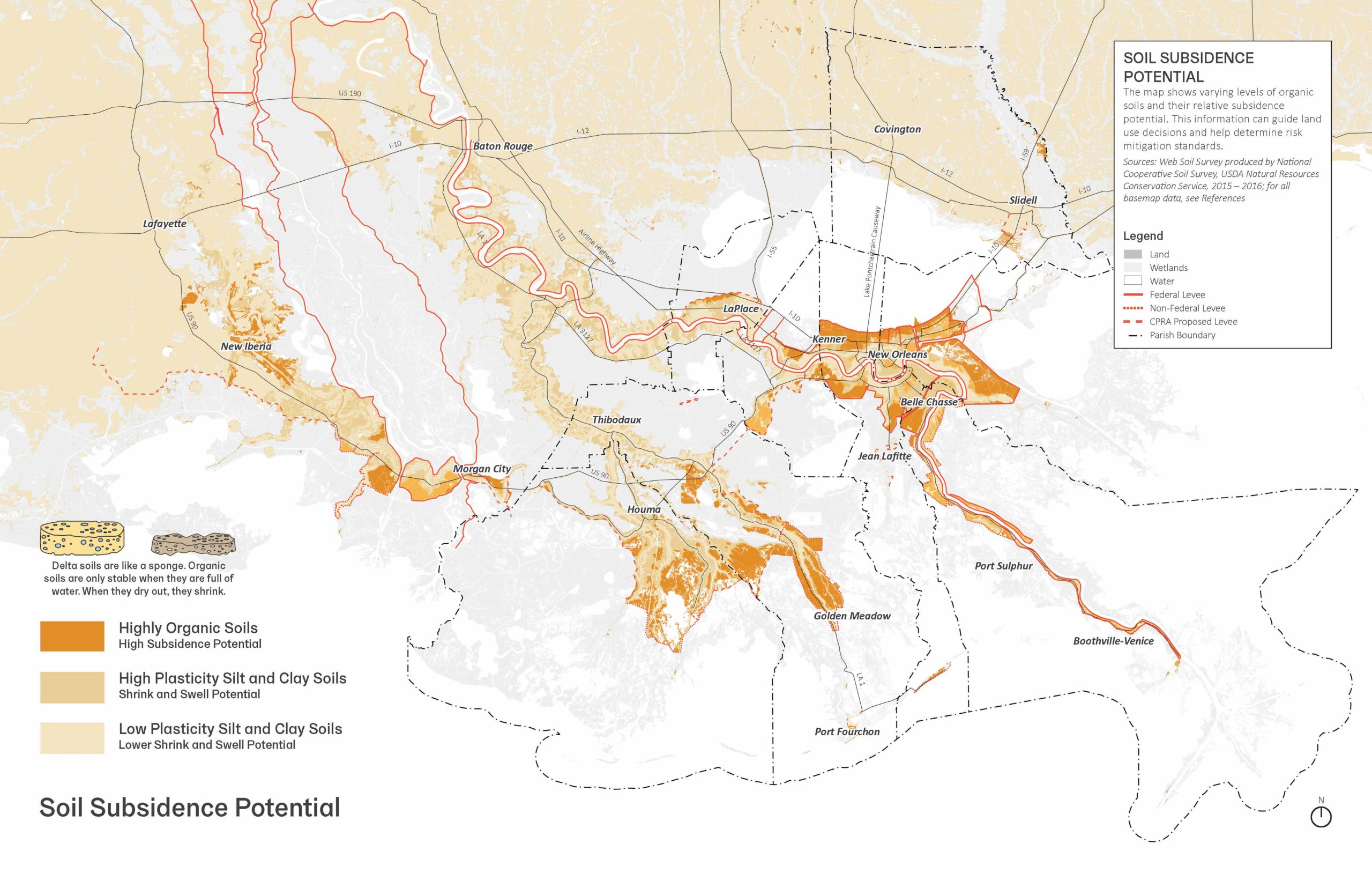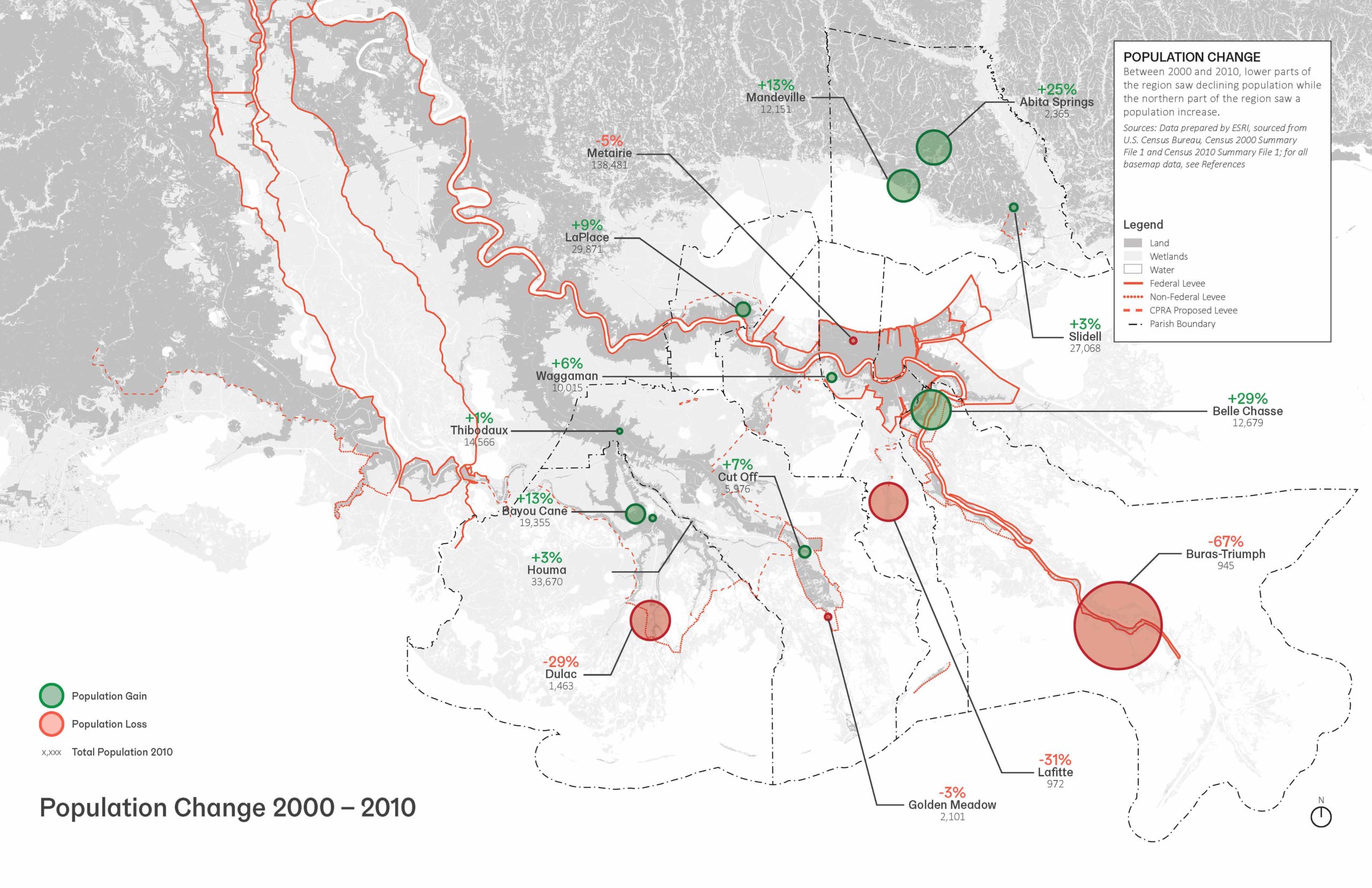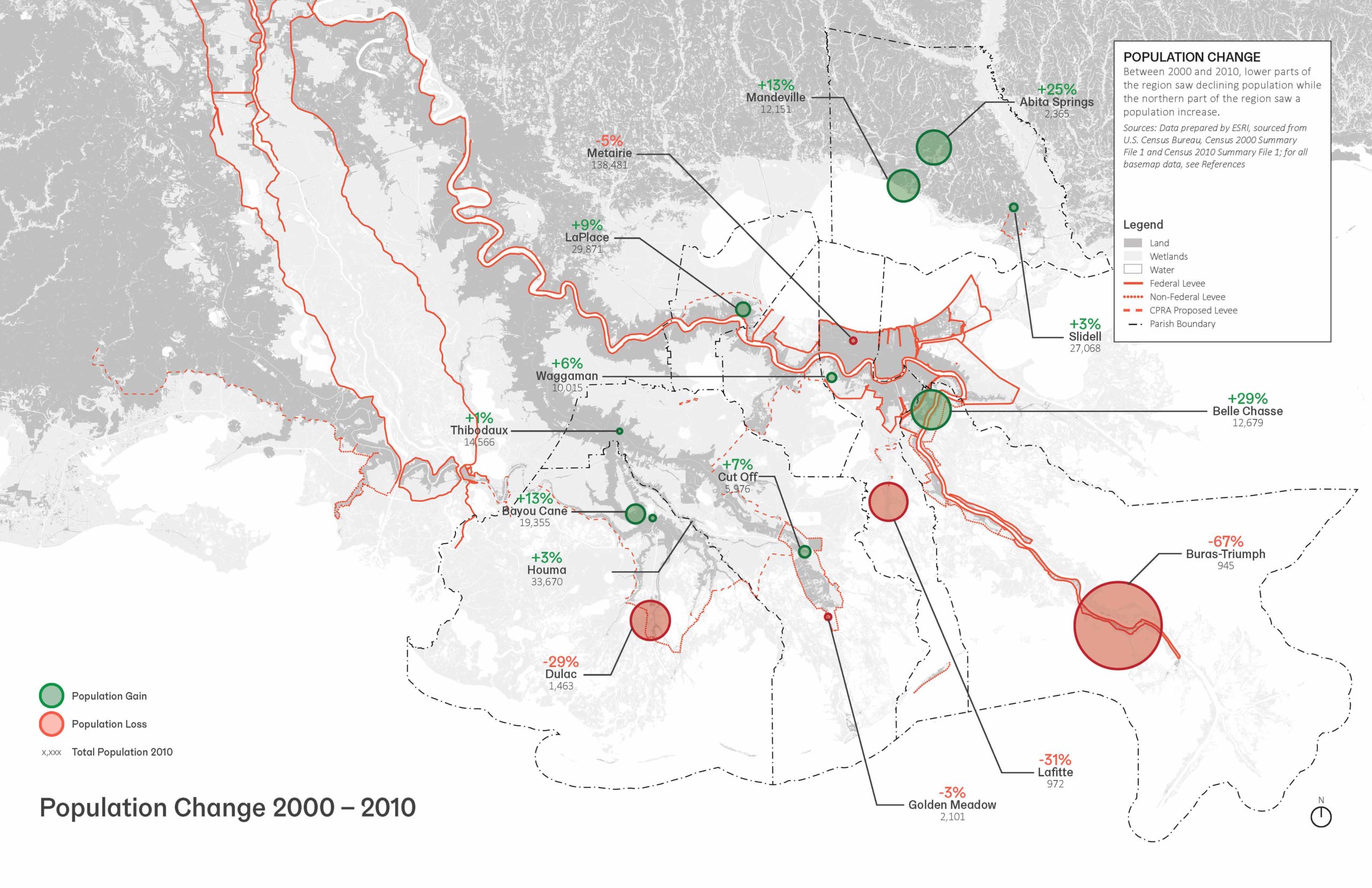 LA SAFE is about community resilience, economic prosperity and a better quality of life for everyone in the state.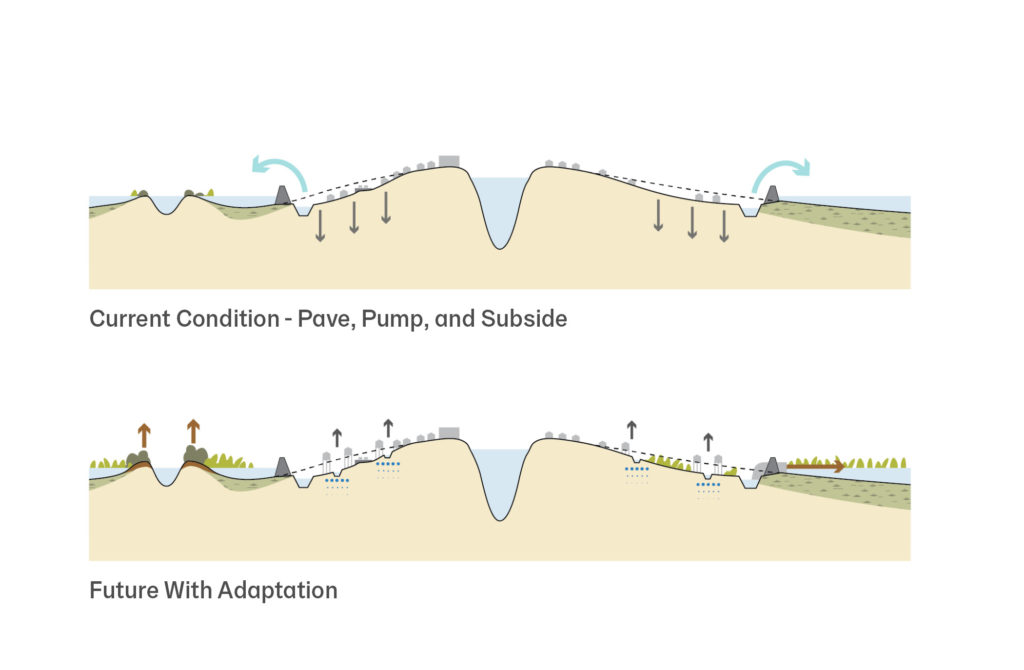 In a region with a thriving coastal economy and a rich culture endangered by flood risk, this adaptation strategy outlines measures to enhance community resilience, economic prosperity, and quality of life for everyone in the region. It aims to address the human, economic, and environmental impacts of past and future floods through transformative regional thinking across more than five million acres of land and water.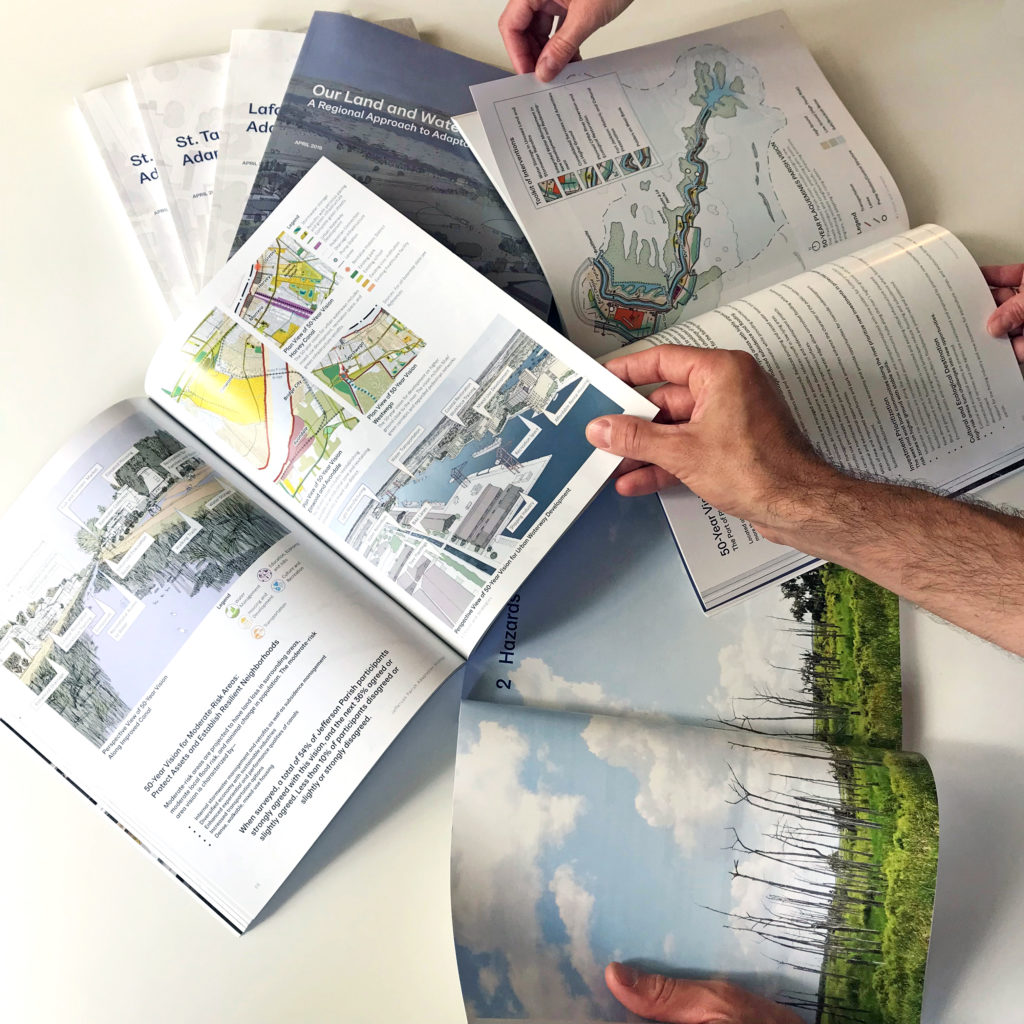 To develop aspirational but realistic visions for tomorrow's coastal communities, the team led a massive outreach effort across six coastal parishes to gather information and ideas while harnessing the experience and ingenuity of local citizens.
A strategy for each parish includes six pilot project proposals, with one project per parish voted on by residents and funded by federal grant for design and construction.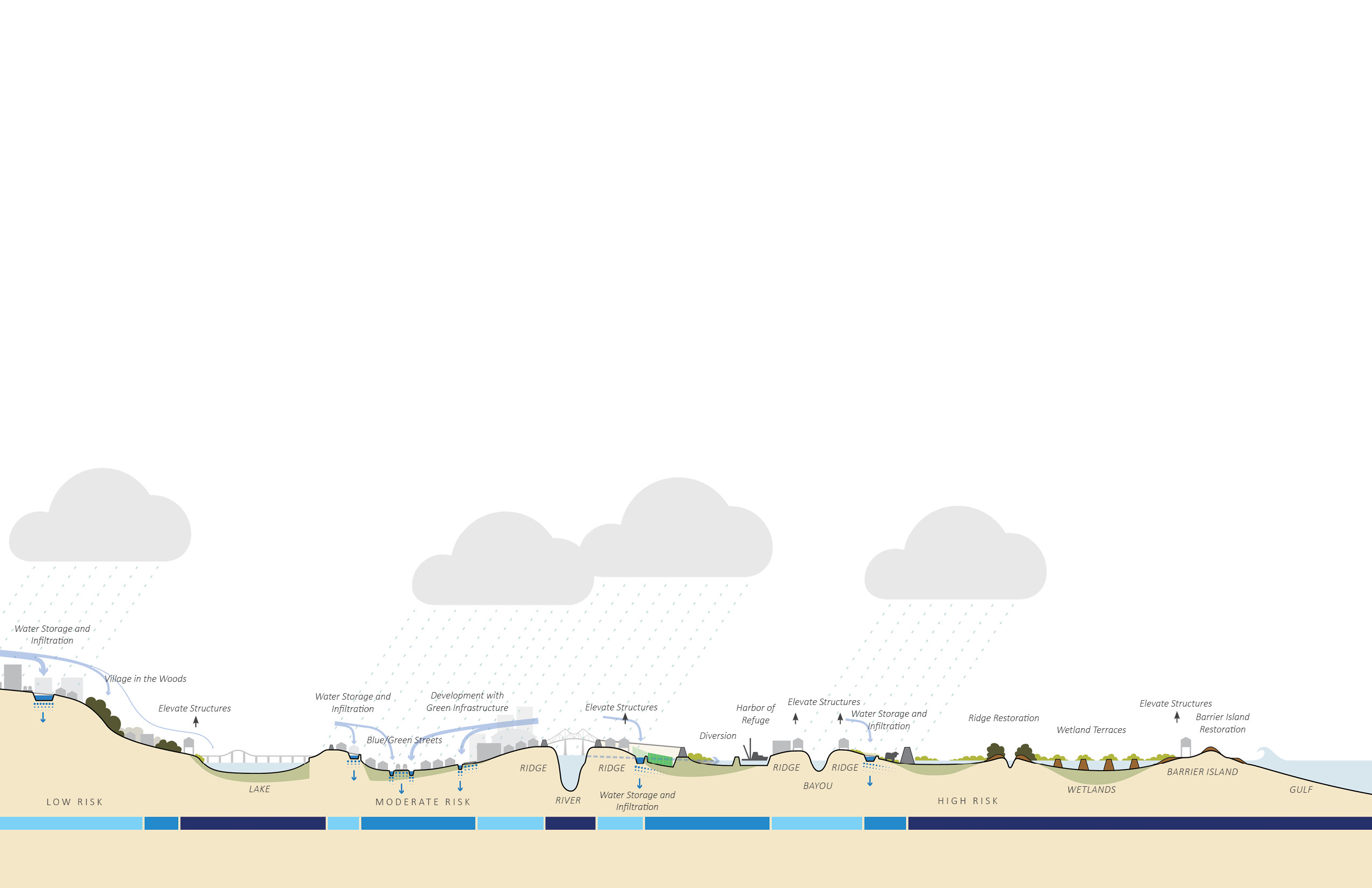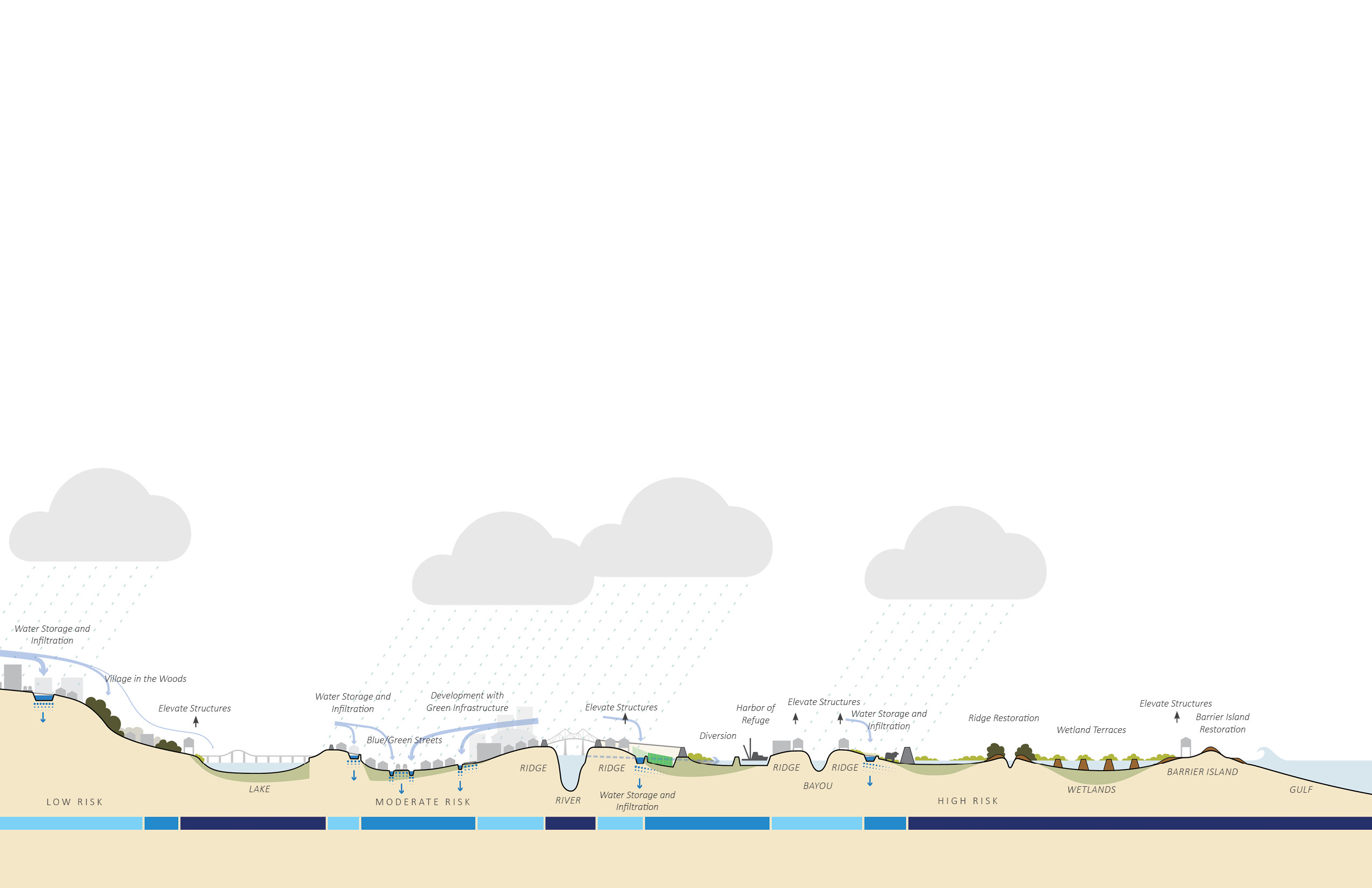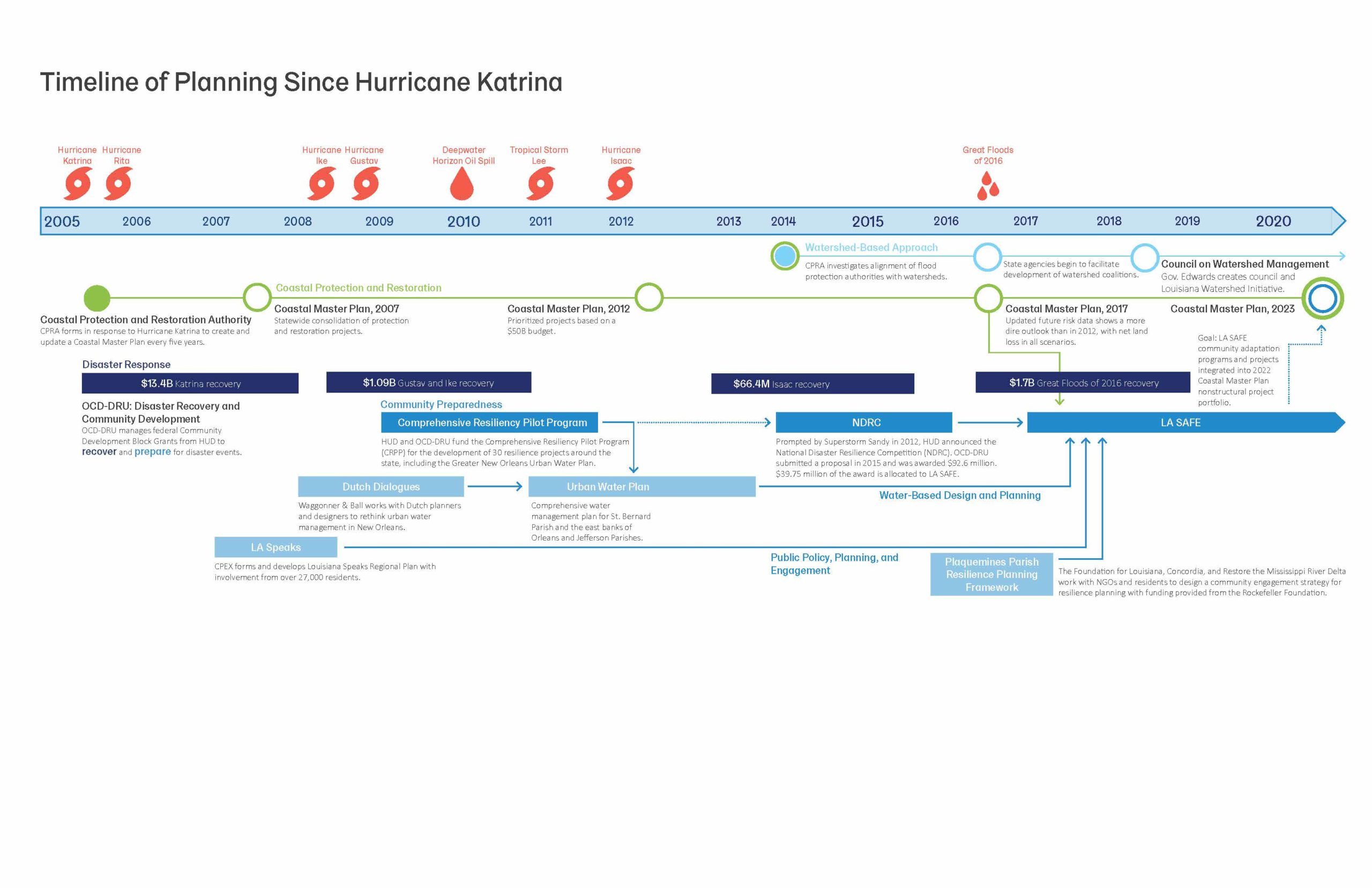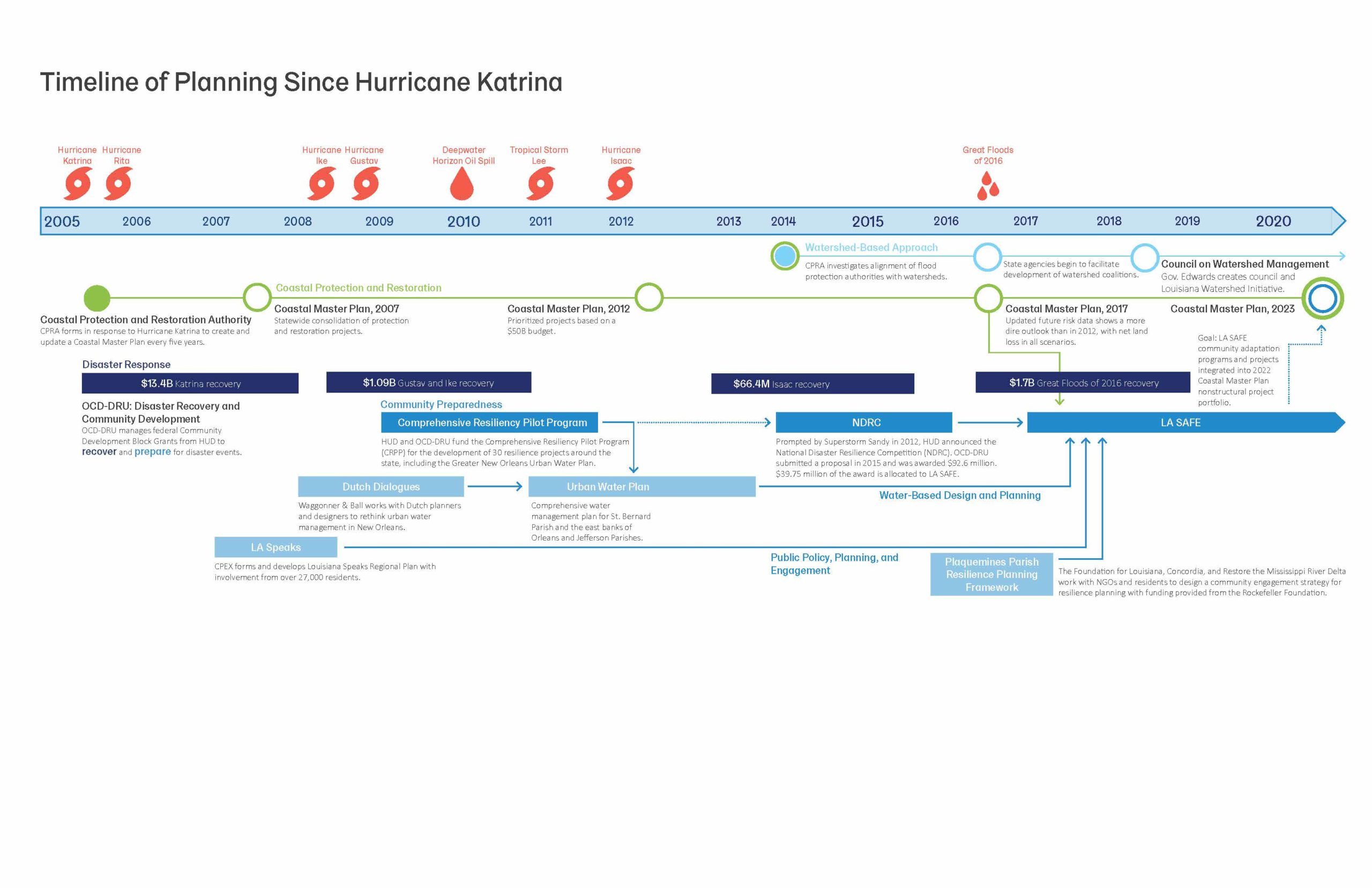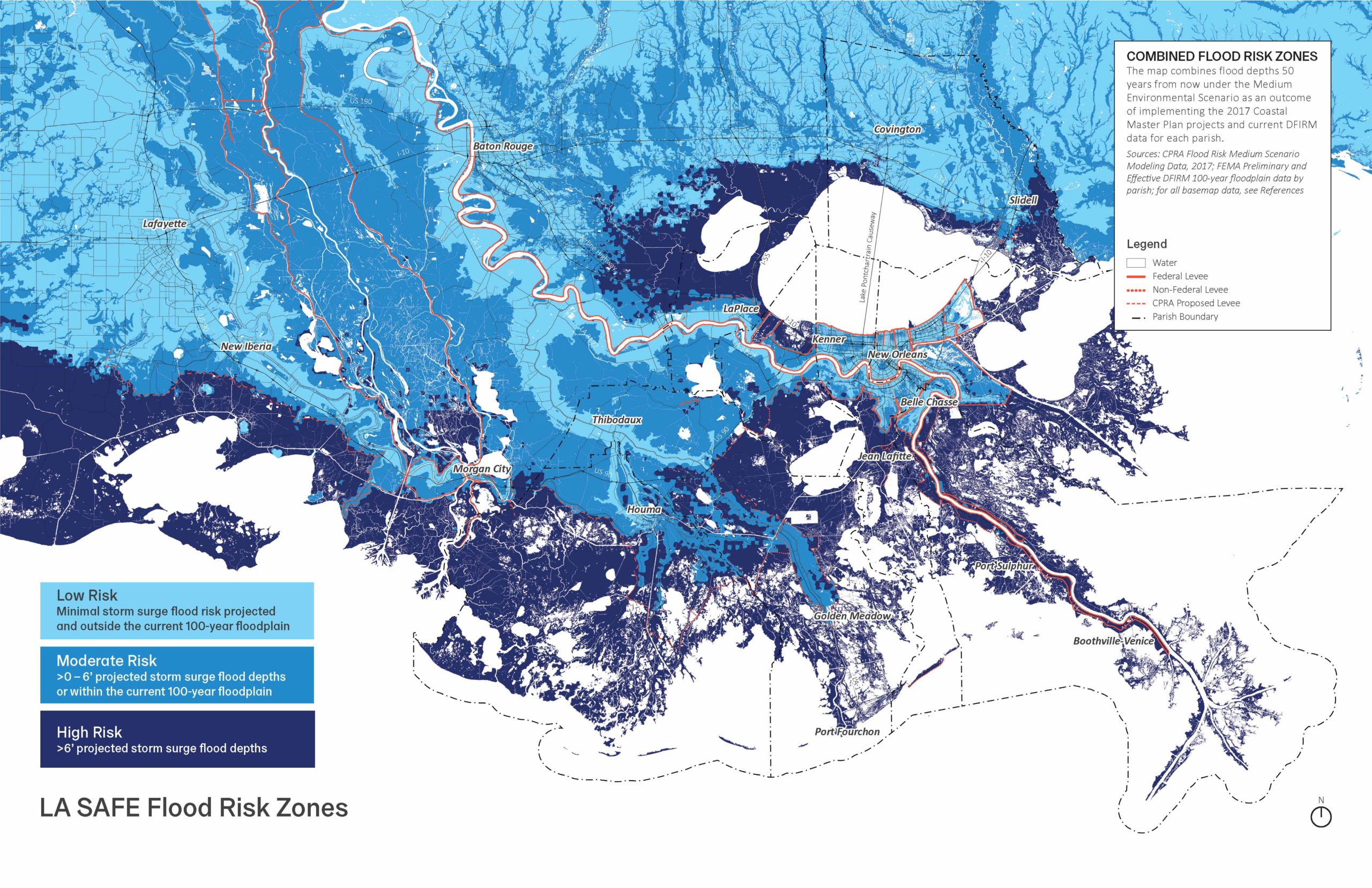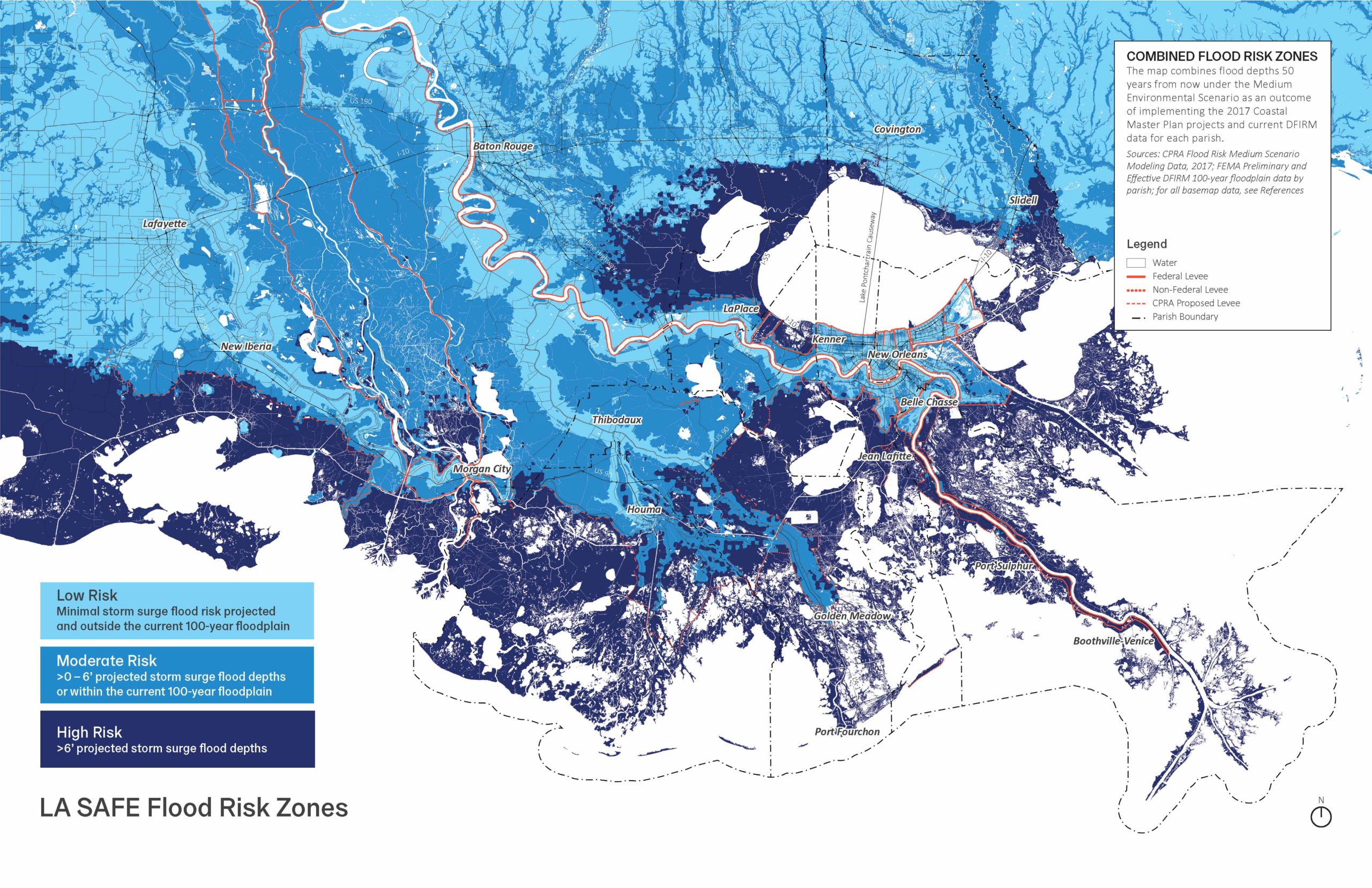 LA SAFE provides a framework for urbanization and community development in the context of the land that remains.
---
---
Client
Louisiana Office of Community Development
Year
Ongoing