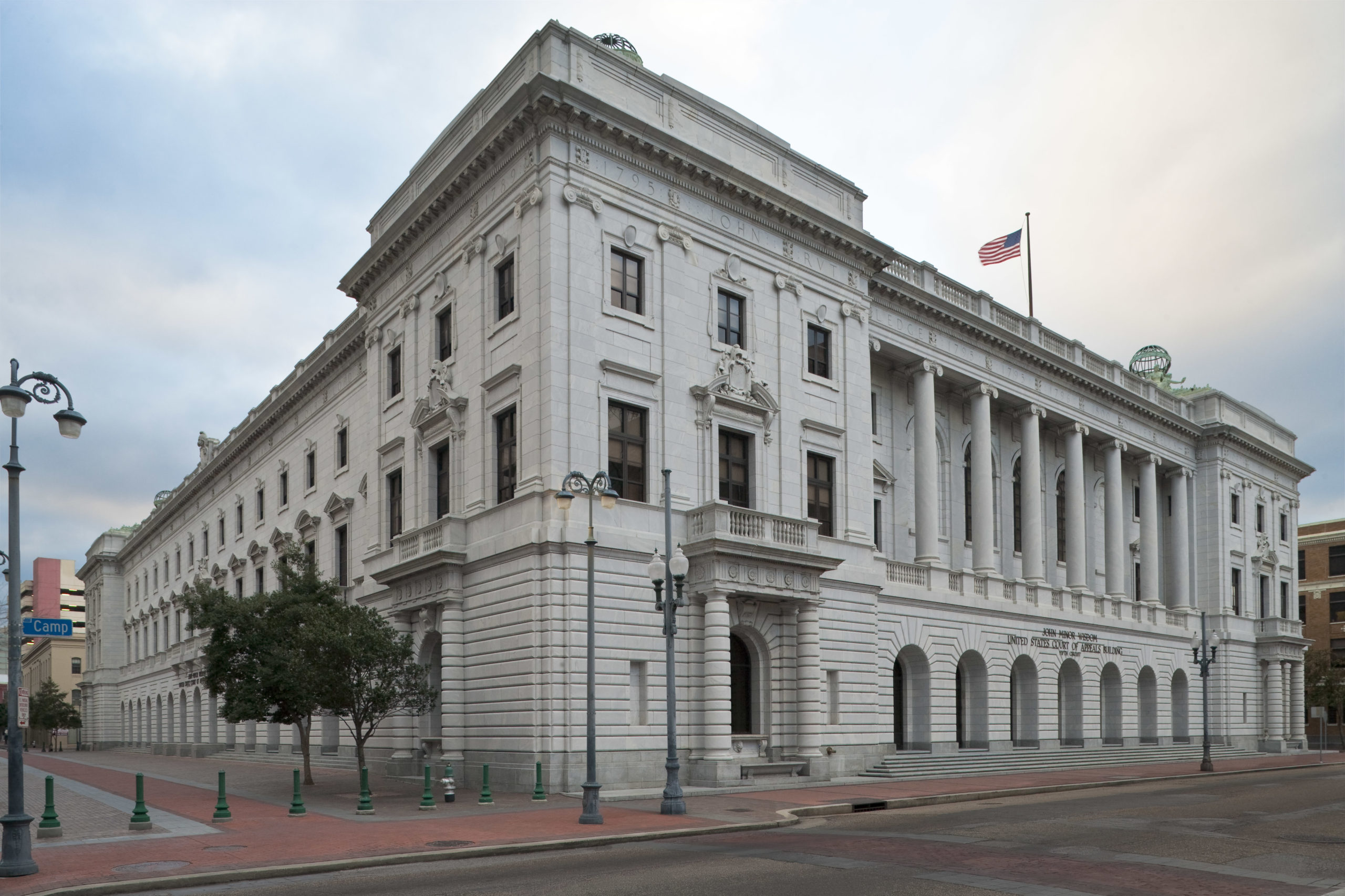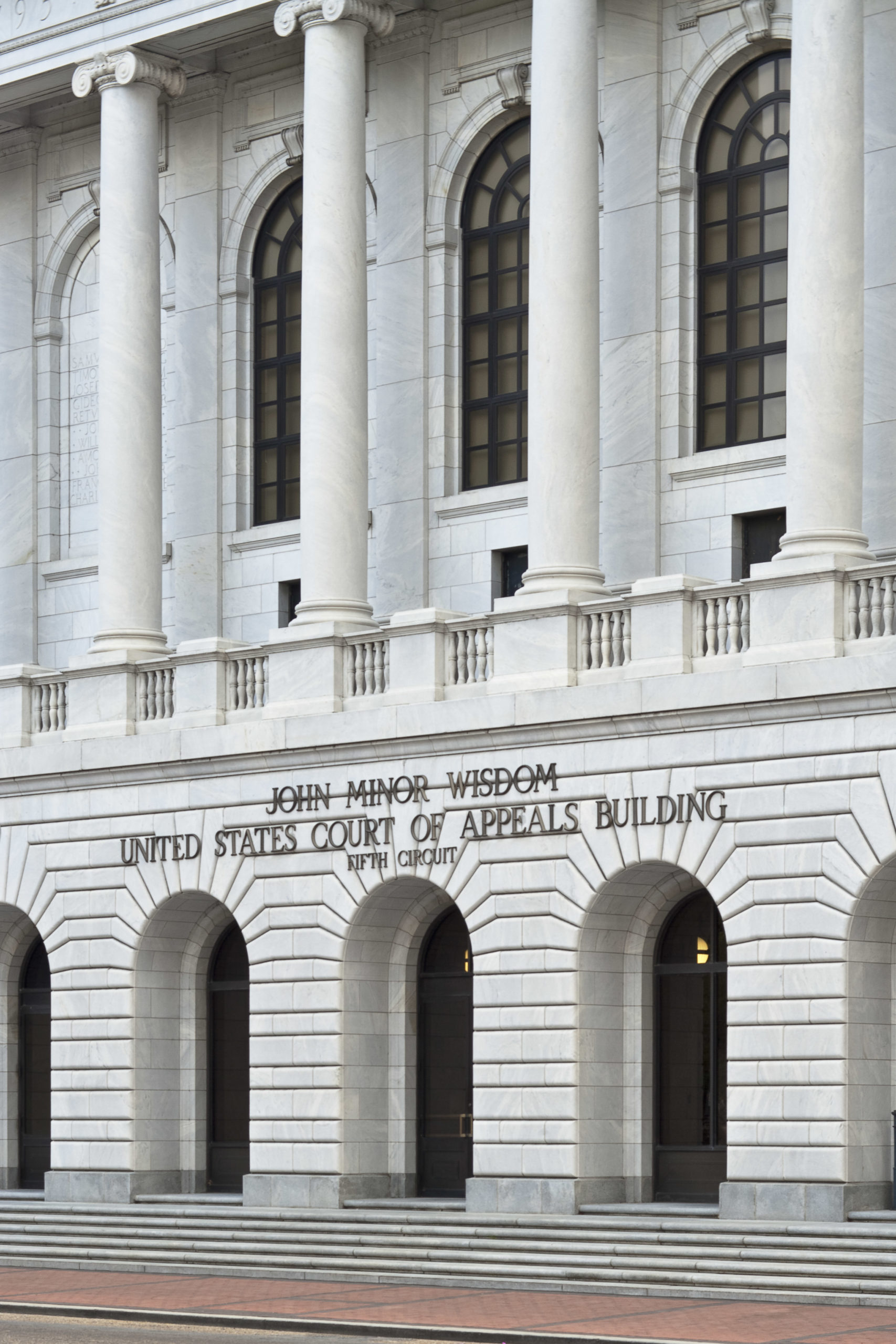 Out of the destruction of Hurricane Katrina, an opportunity arises to reveal and restore the character of this historic structure while enhancing functionality and operations.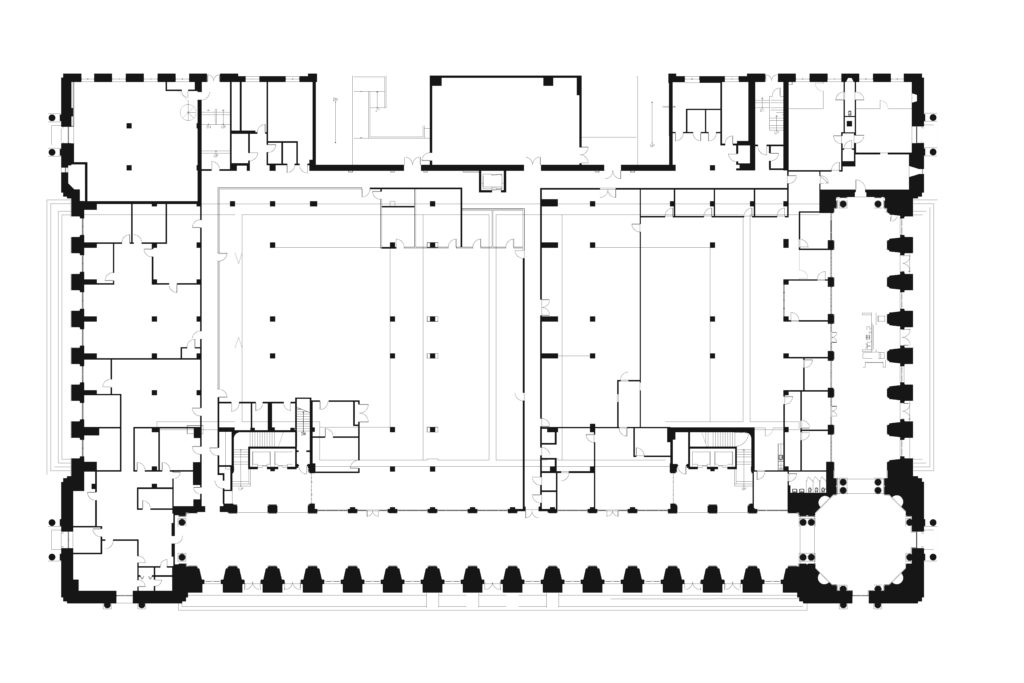 Called "the most important building in the South" in
a 1911 review of architecture, the John Minor Wisdom
building occupies an entire city block adjacent to
Lafayette Square and was designed to serve as the
City's main Post Office (after it moved from the U.S.
Custom House) and Courthouse. Originally designed by
New York firm Hale and Rogers, the Italian Renaissance
building – which is noted for the impressive detail and
ornament in its lobby and three courtrooms – is listed on the National Register of Historic Places. Since the 1970s, the building has been solely occupied by the Fifth Circuit Court of Appeals.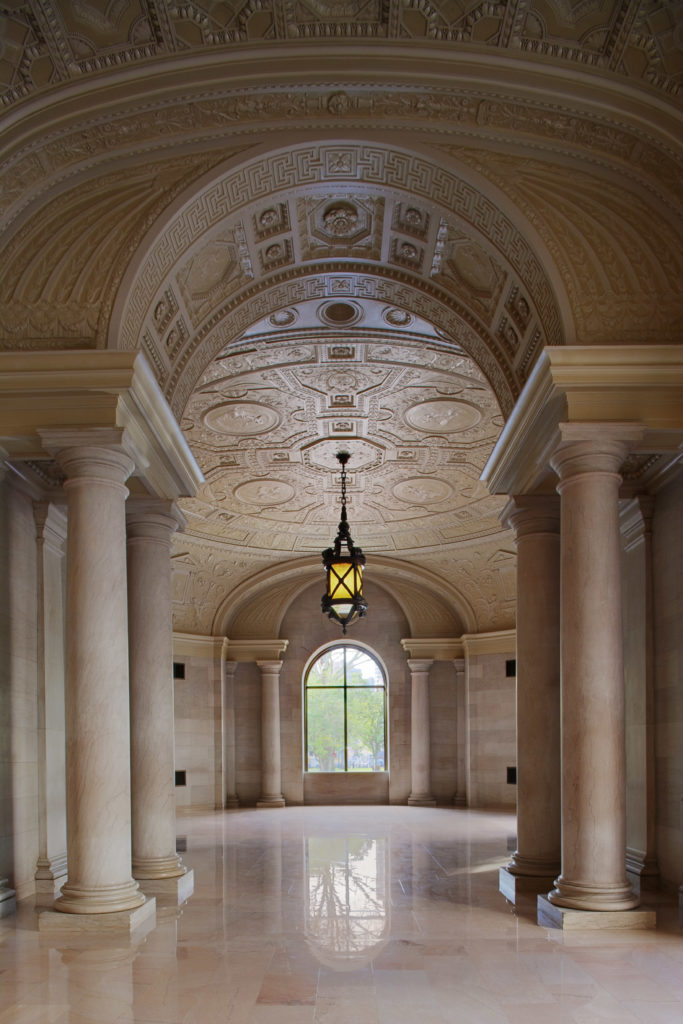 With a charge to improve its operational efficiency,
Waggonner & Ball has helped to restore and renovate
the building through a number of projects, including a
preservation plan and program development studies;
cleaning of the building exterior; installation of catwalks
and maintenance platforms in the attic; restoration
of the Chief Judge's Chamber and additional judge's
chambers; courtroom accessibility, millwork, and
technology upgrades; restoration of the lobby including
lighting; design of a first floor Court of Appeals library;
an entry security station; and accessibility upgrades
throughout the building. In 2004, Waggonner & Ball with
White Construction Company undertook a series of
building systems upgrades, which were interrupted by
Hurricane Katrina in 2005. Though the building suffered
some wind and rain damage, the building did not flood,
and the project was successfully completed in 2007.
The goals of the projects at the Wisdom Building
included more efficient building operation, restoration
of historic building elements, and conversion to a more
universally accessible building for public use. Guided
by an overarching preservation plan and development
study, these goals were accomplished through a series
of discreet projects that limited disruption of building
use while providing incremental improvements. In
addition to answering the current needs and functions
of the building and its inhabitants, these projects
also aimed to provide flexibility to accommodate
possible future adaptation.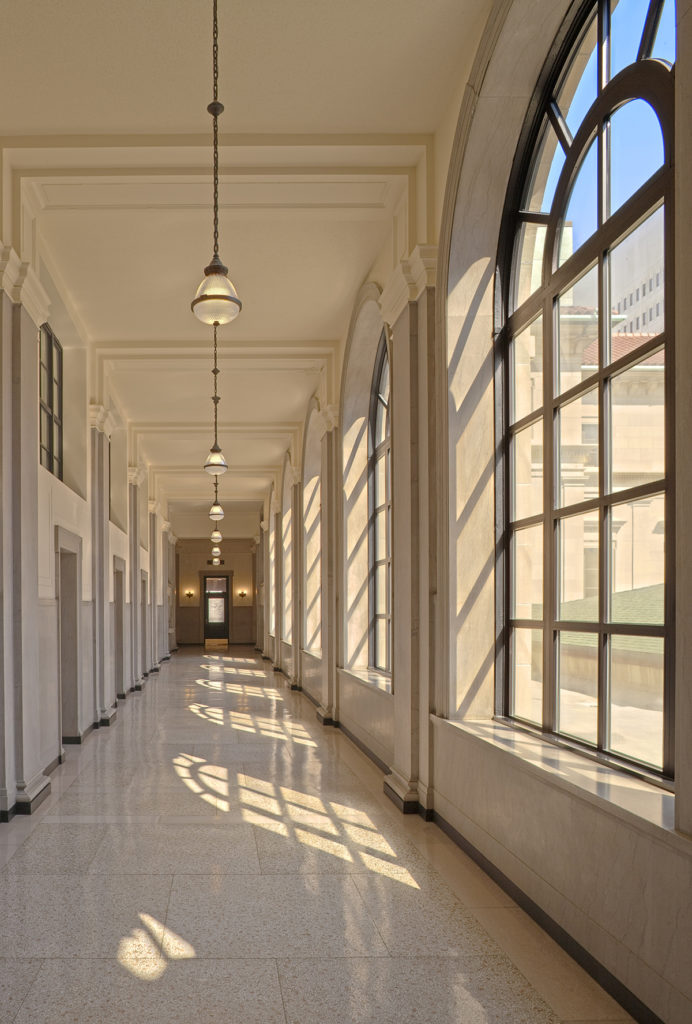 Though Waggonner & Ball accomplished a larger number of projects, the Lobby Restoration, security and accessibility improvements, and Building Systems Upgrades are three prime examples of how these projects fulfilled the charge set forth by the General Services Administration.
---
Client
General Services Administration Region 7
Year
2007
Project Area
227,590 SF