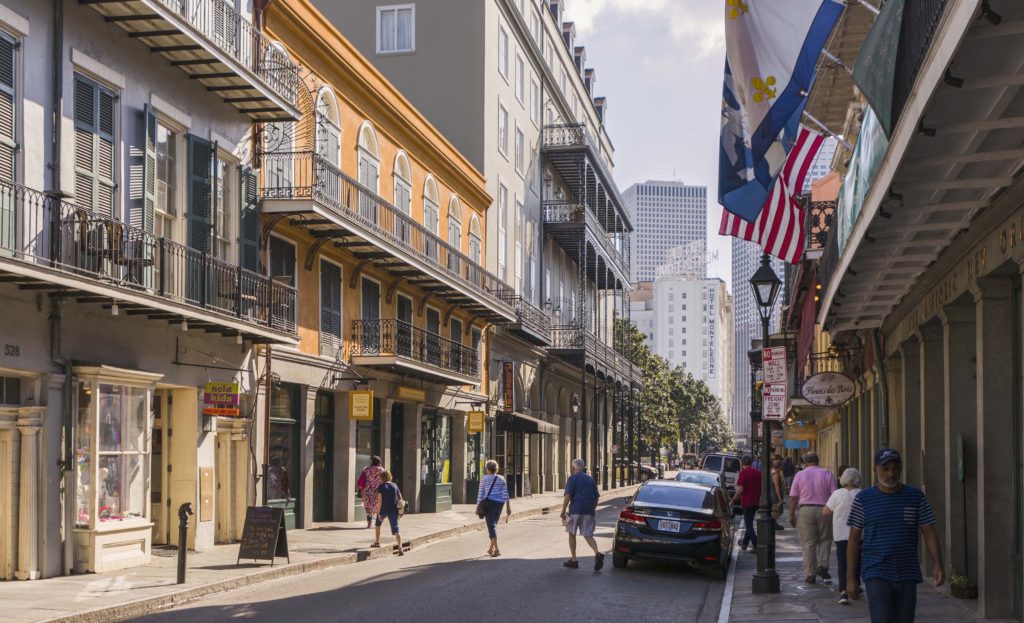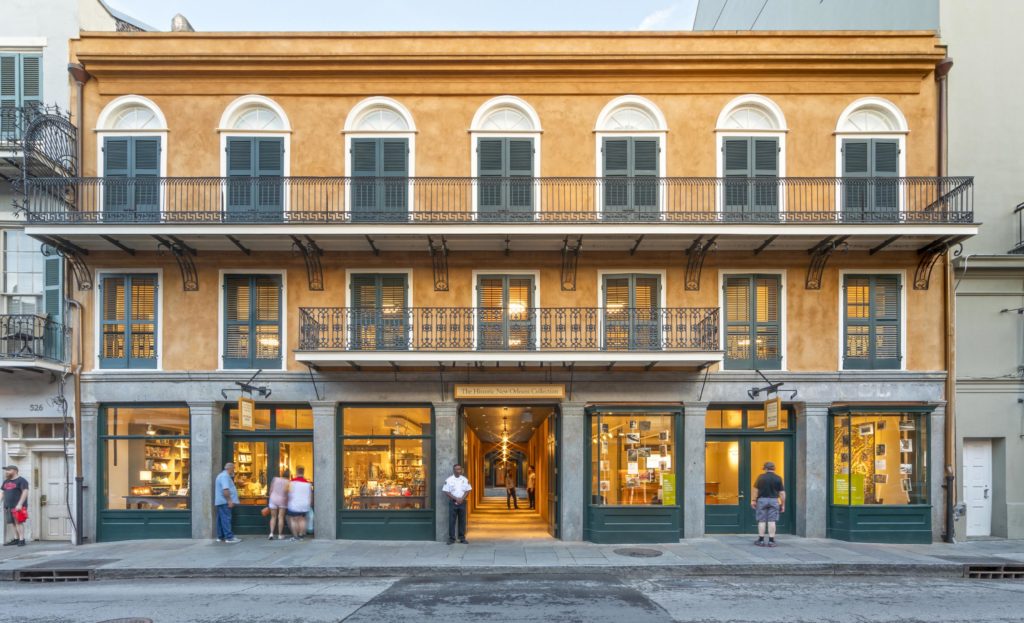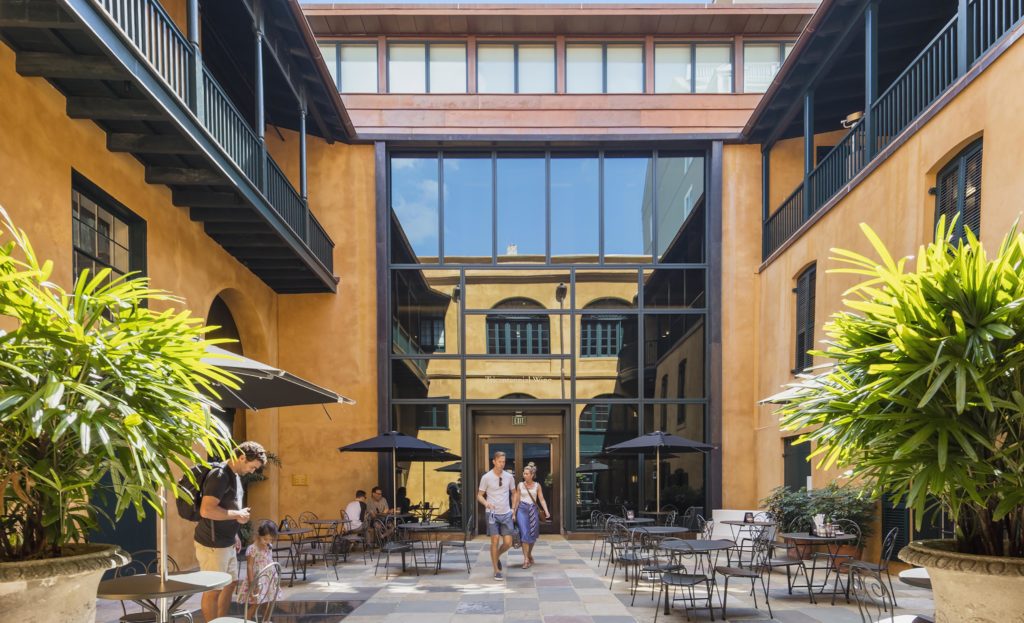 Restoration of and addition to a historic c1816 structure in the French Quarter for use as a history museum and galleries.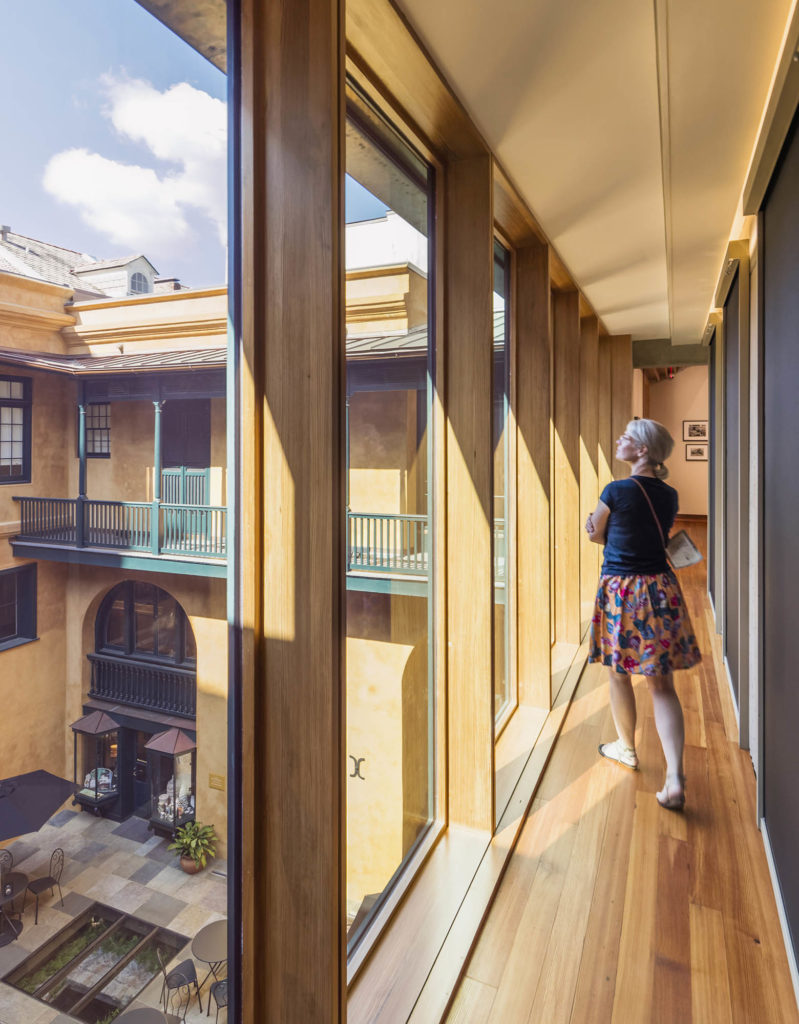 What does it mean to build in the Vieux Carré? New
Orleans' French Quarter—the first designated historic district in the United States—is a three-century-old palimpsest of constant revision, still vibrant and alive.
Timelessness here is not a quality but a conversation between the old and future old, a dialogue between elemental materials and the marks of climate and time.
The Historic New Orleans Collection (THNOC), the
Gulf South's premier historical research institution,
posed this question to Waggonner & Ball Architecture/Environment—what does it mean to build here and now?—and commissioned the firm to help bring to life a vision for its expanded role in the local community and beyond.
The Seignouret-Brulatour House restoration and
Tricentennial Wing gallery addition have been over a
decade in the making. The project comprises a restored 1816 French Creole house and iconic courtyard and a new gallery wing with a modern face in the heart of the block.
It is the first building to be LEED certified in the district and among the oldest certified buildings in the U.S. The complex is home to a permanent French Quarter history exhibit, welcome center, gift shop, café, offices, and galleries for large format exhibits. Admission is free, and the facility has become an indispensable French Quarter experience for tourists and locals alike.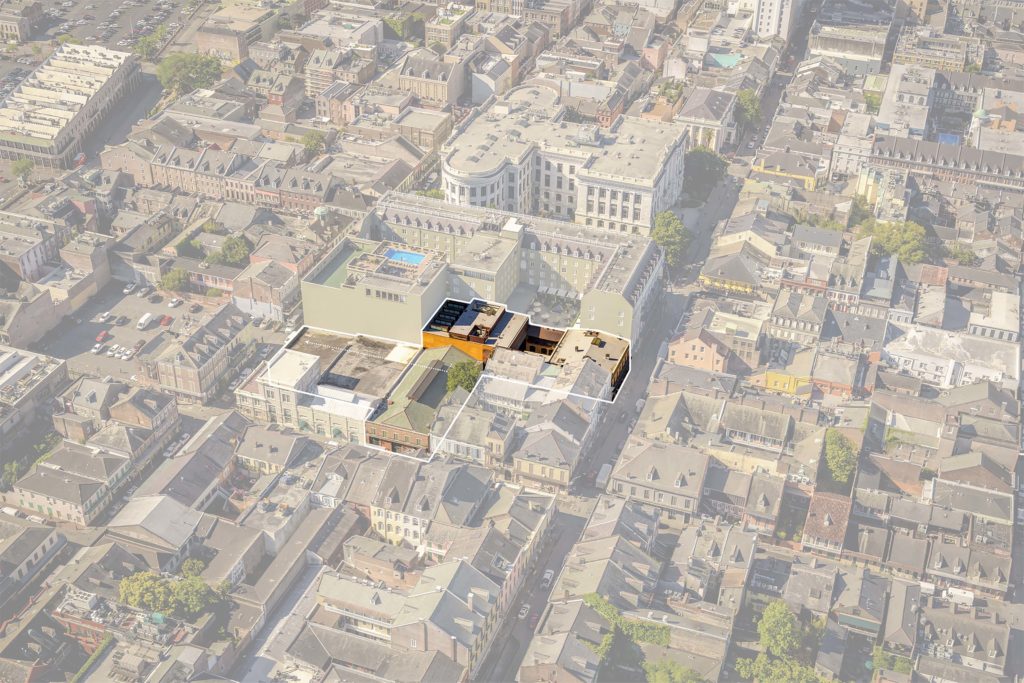 Waggonner & Ball led the project from the outset, from feasibility studies through construction, shepherding the building through extensive analysis and documentation, historical research and archaeology, all phases of design, and the stringent historic review process. Already a venerable regional institution, the project has elevated THNOC's role as a leading advocate for New Orleans' built and cultural heritage, with visitor admission doubling in the year since the building opened. In a time of environmental and cultural change, The Historic New Orleans Collection's new building stands to help define, and redefine, our region's history and values for generations of future inhabitants.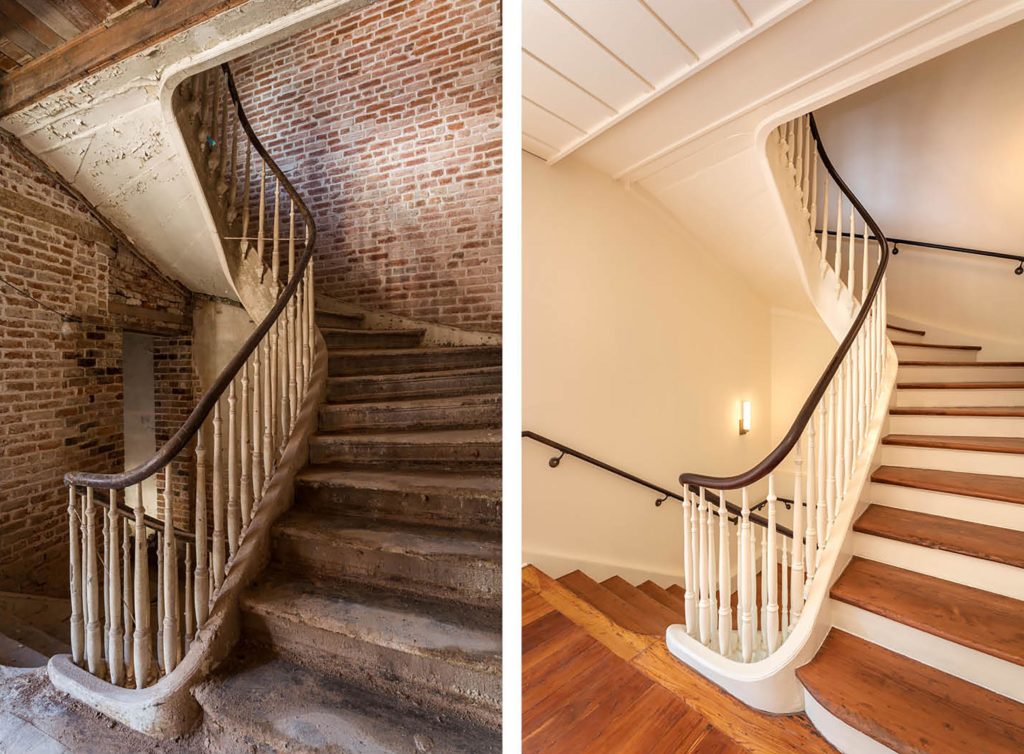 The main stair at the Seignouret-Brulatour House was painstakingly recorded and restored. Originally a semi-outdoor atmosphere open to the exterior, the main stair of this building is characteristic of creole house forms of its era. The stair attests to the skilled craftsmanship and availability of enduring building materials abundant in early New Orleans.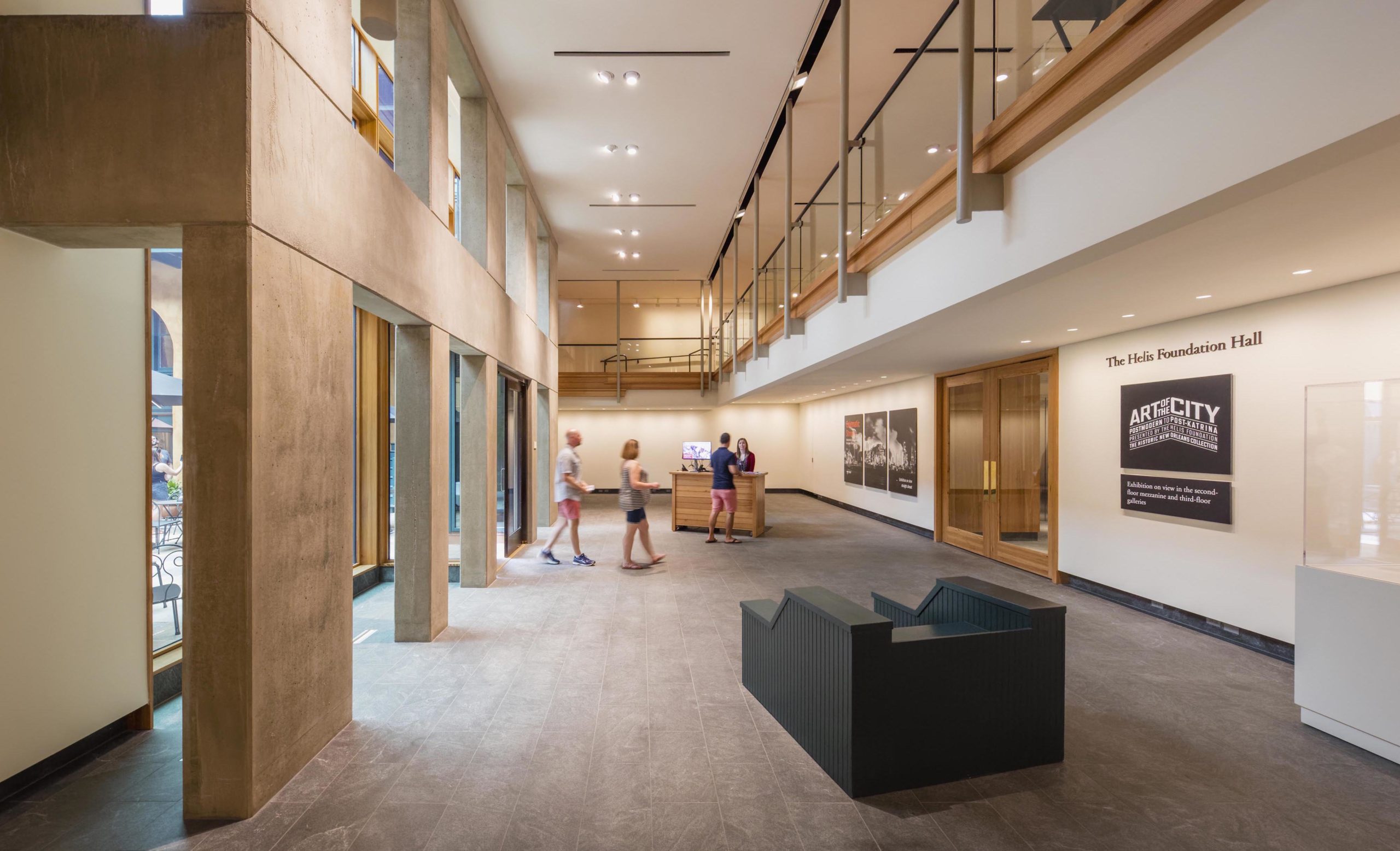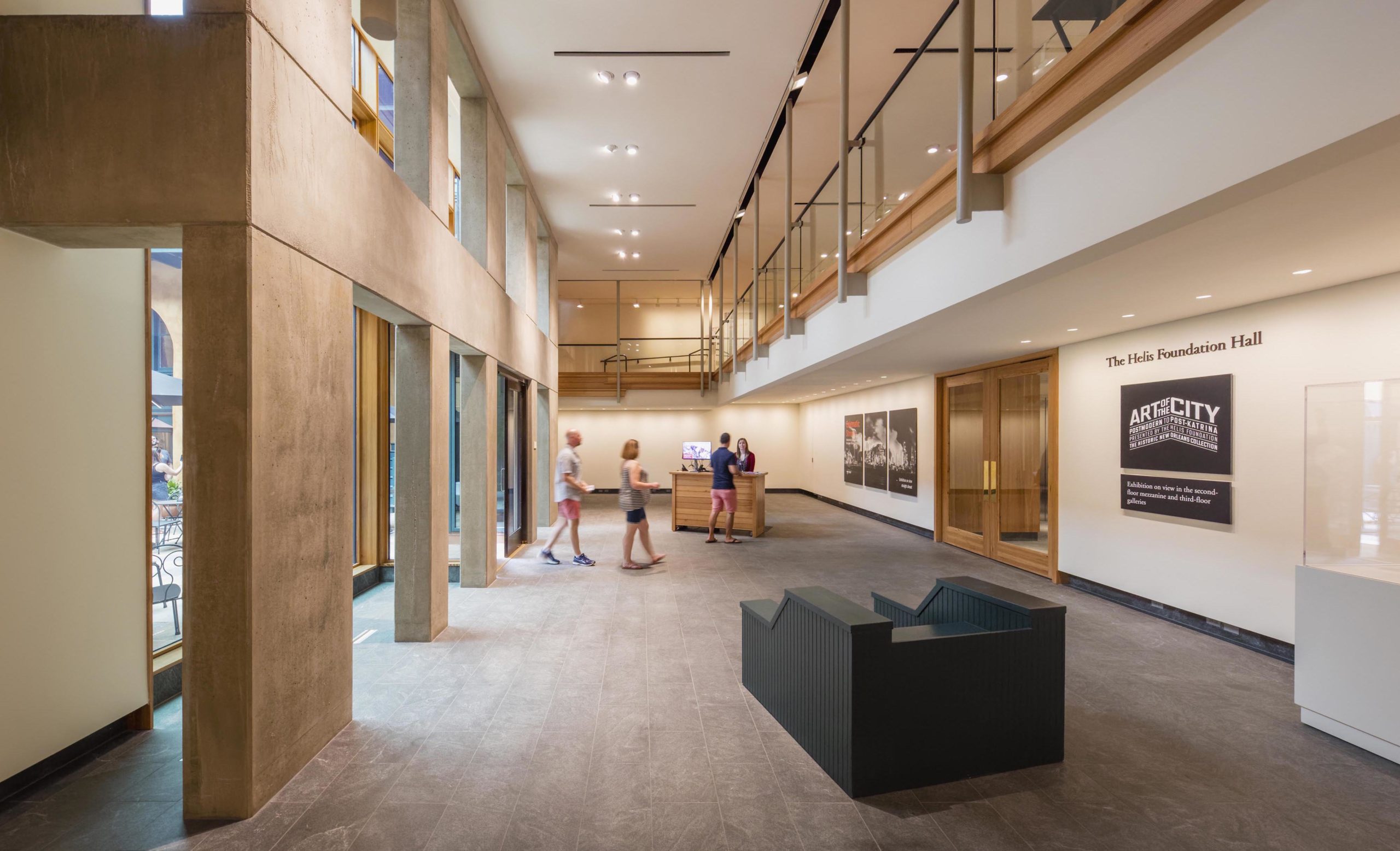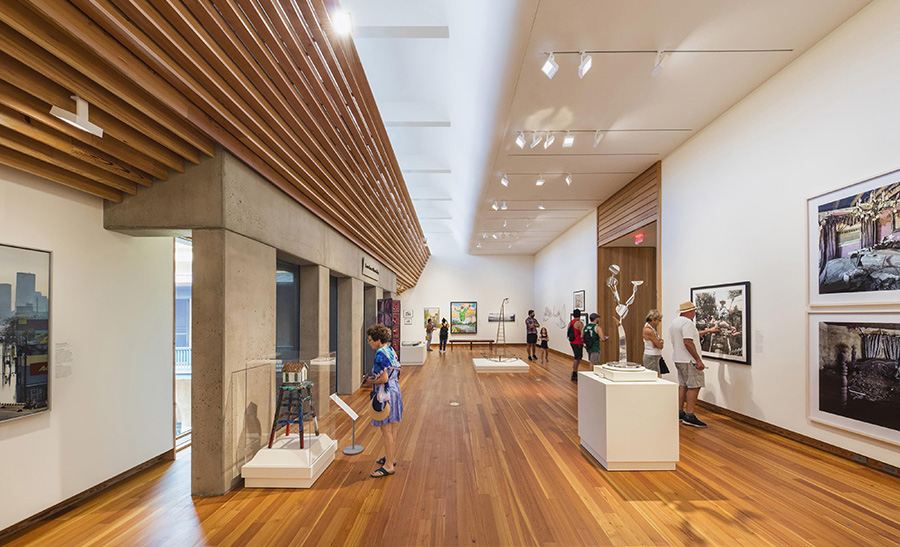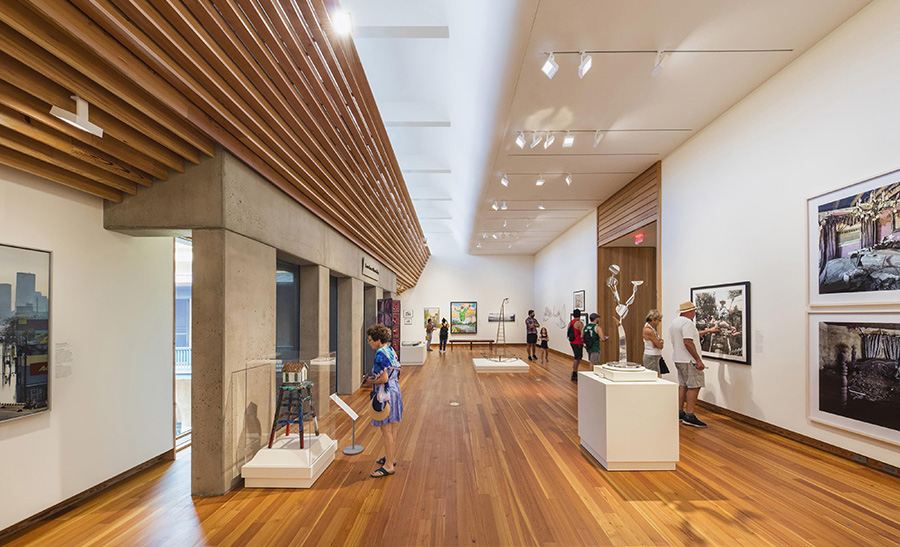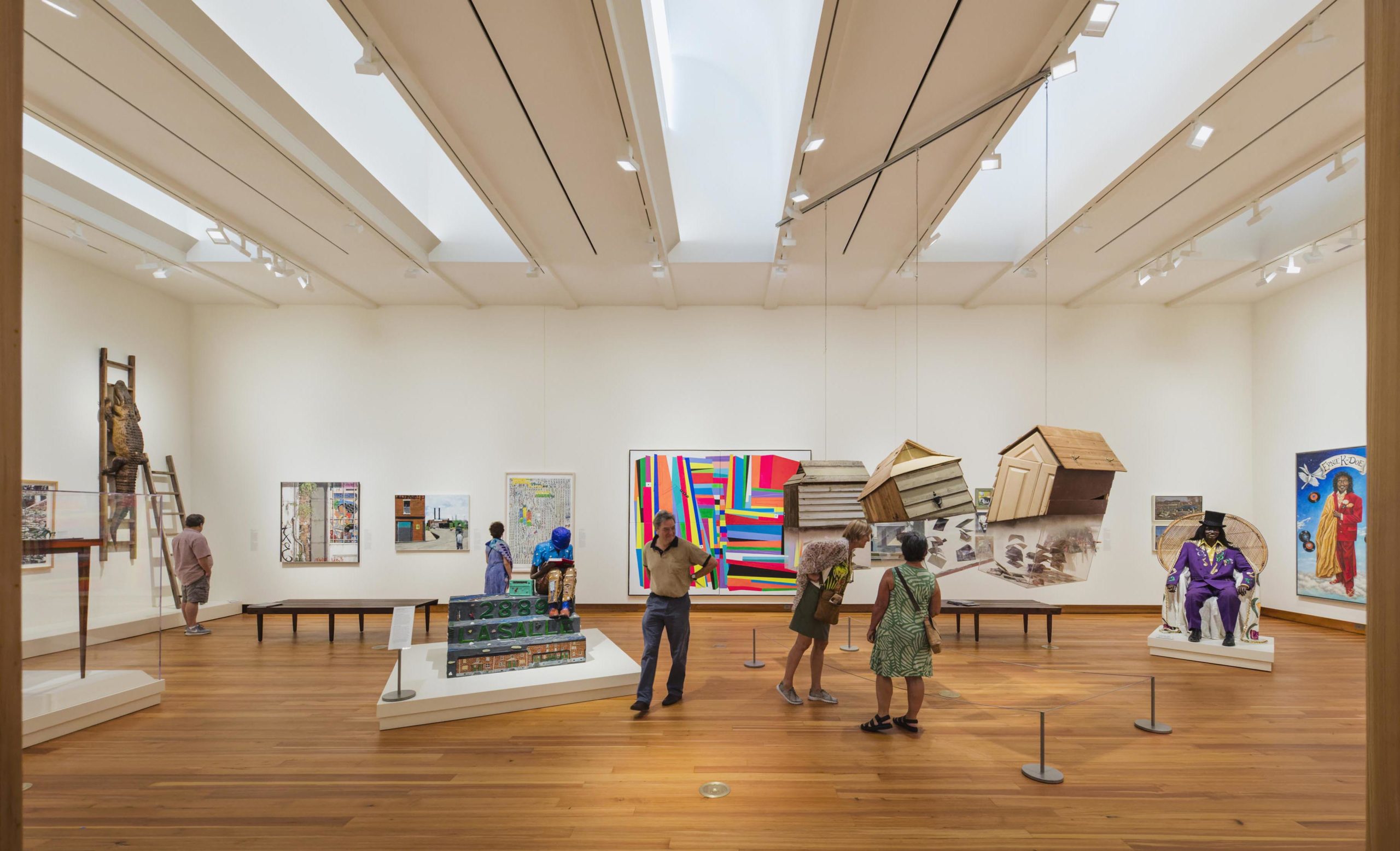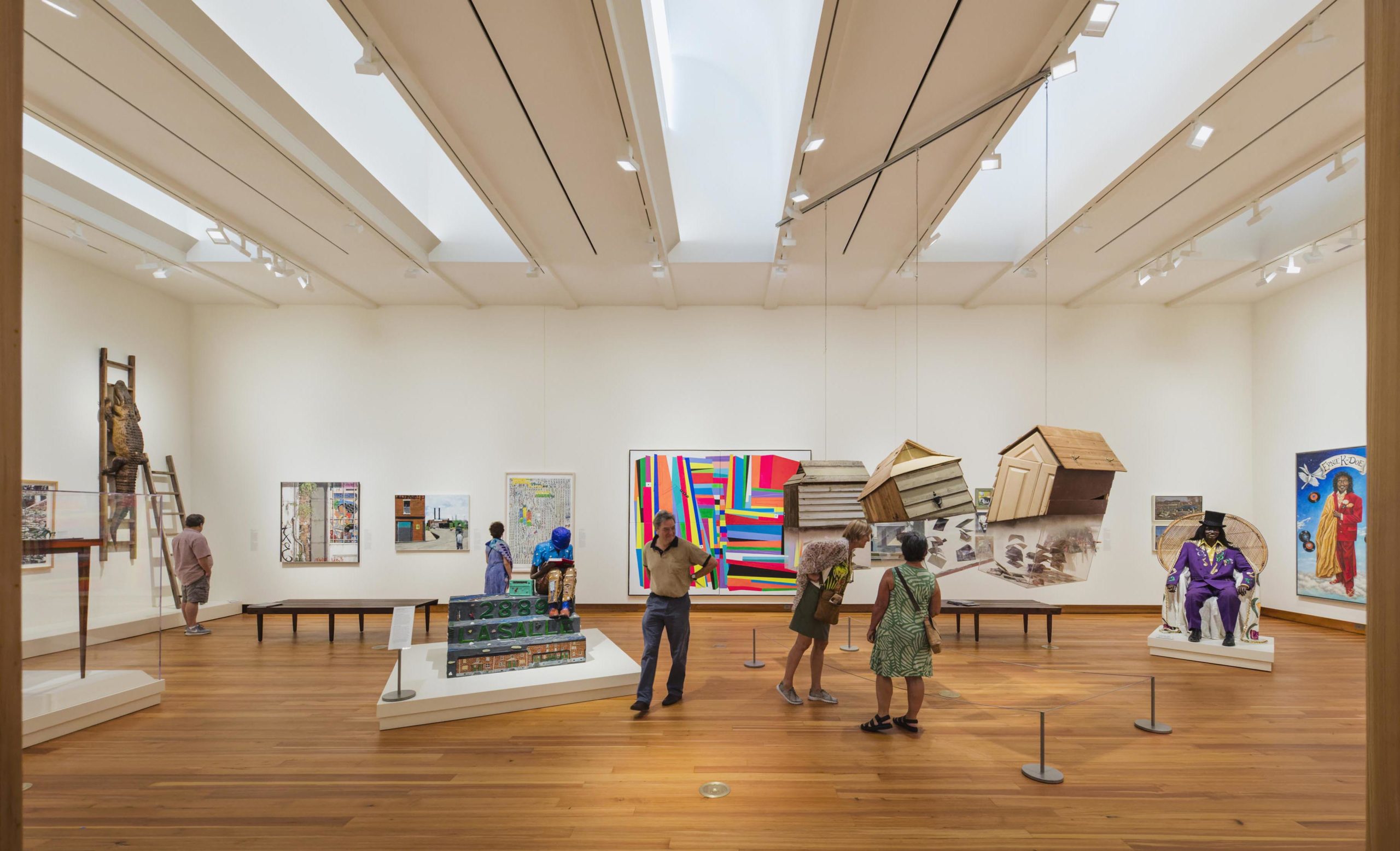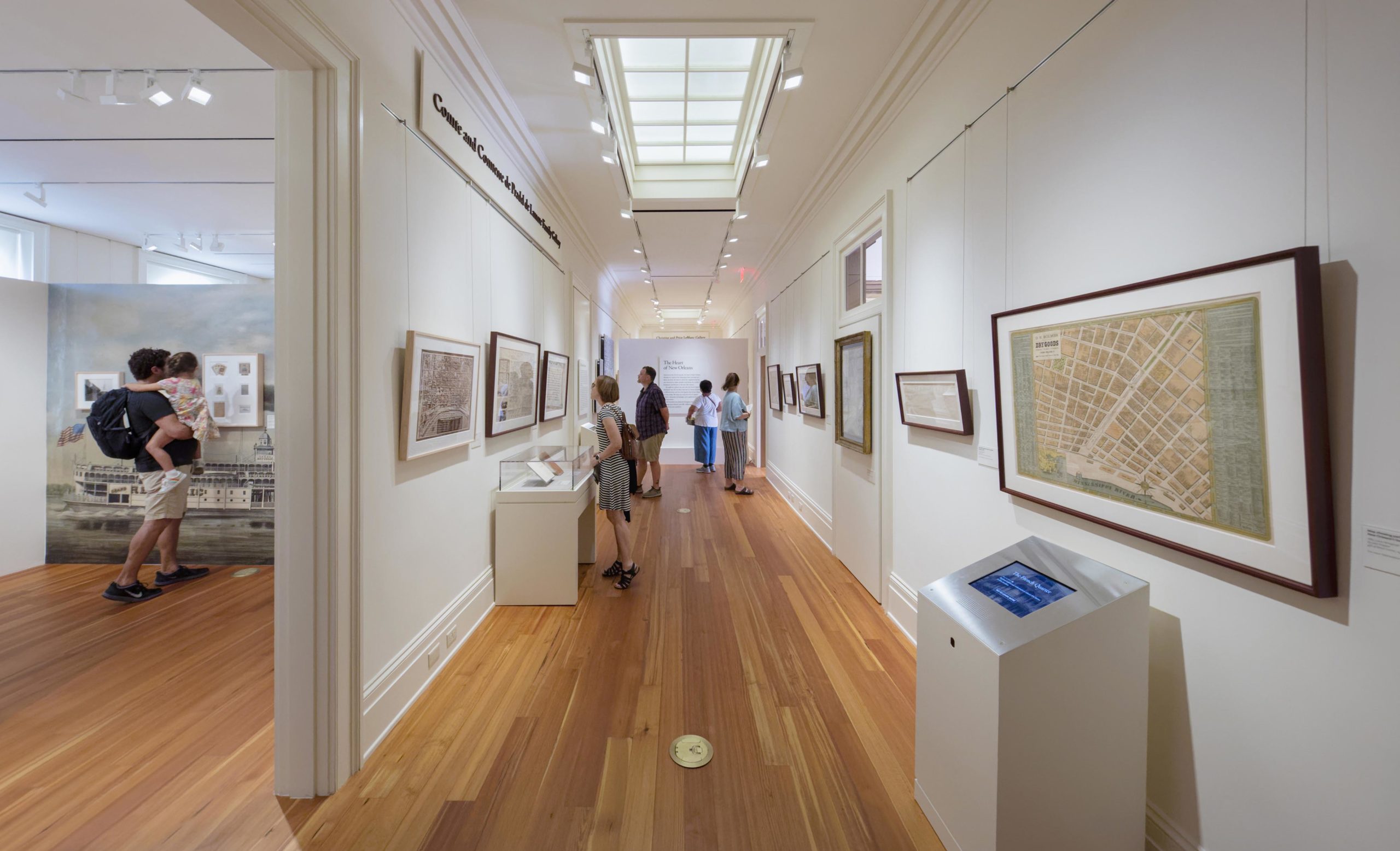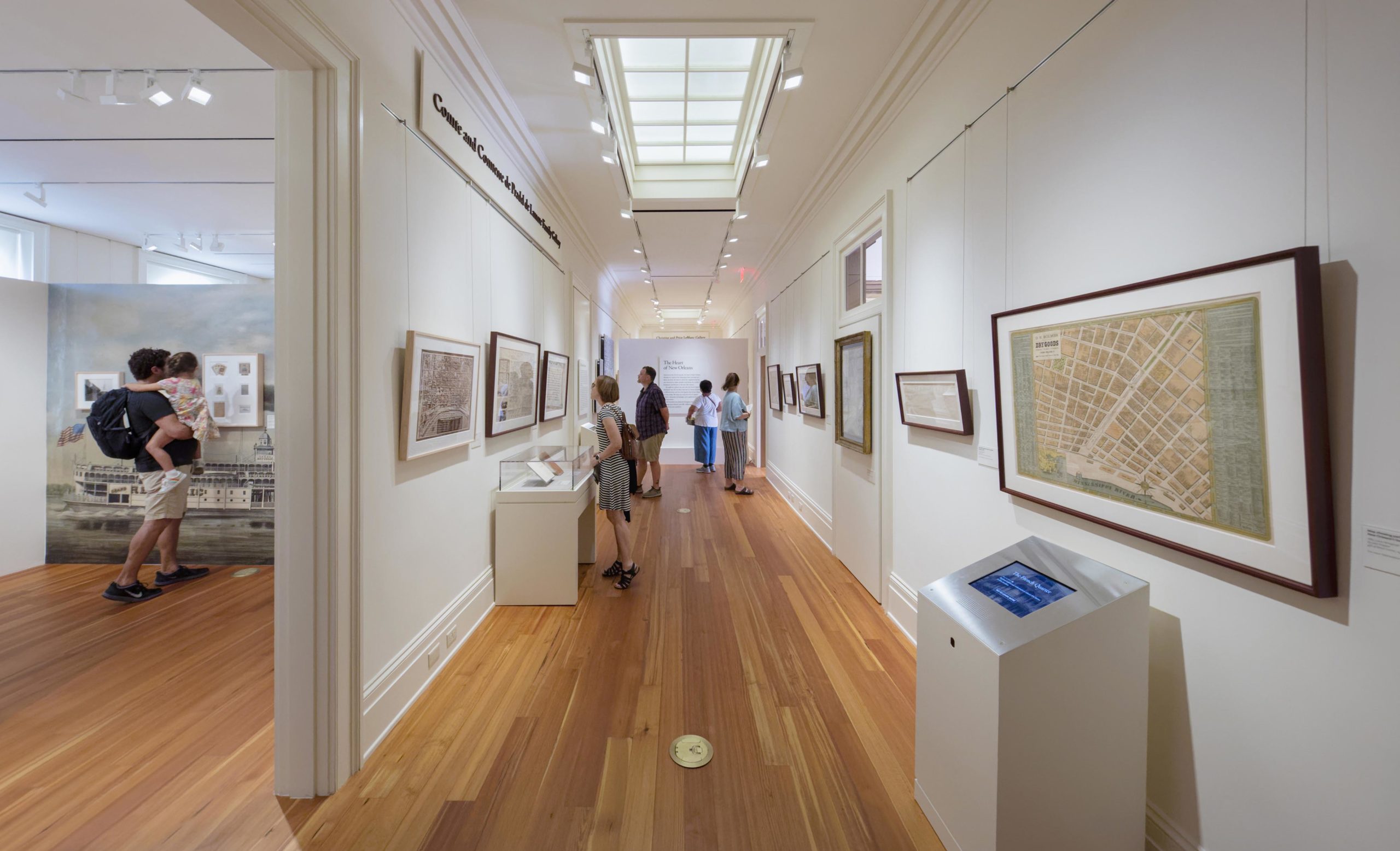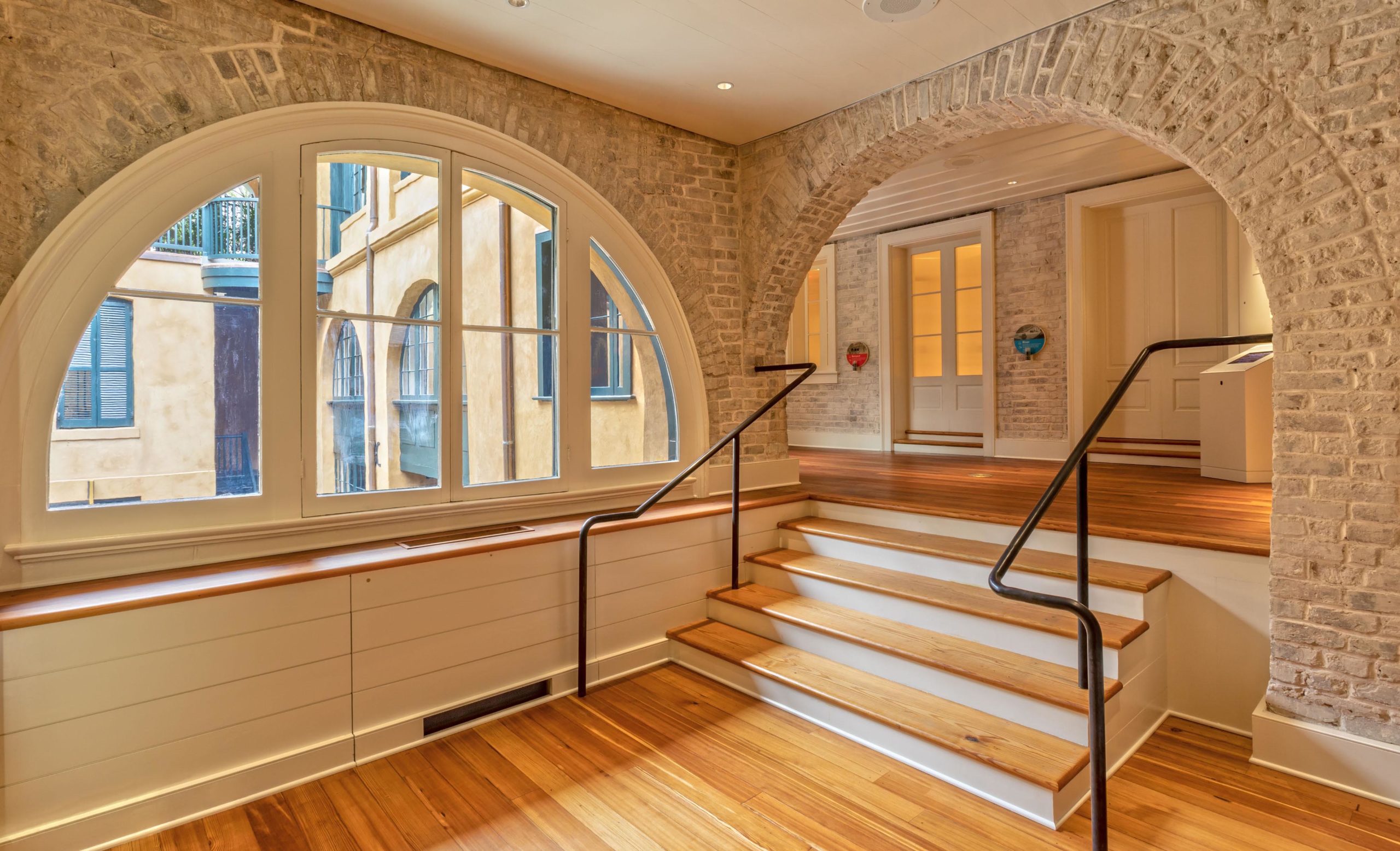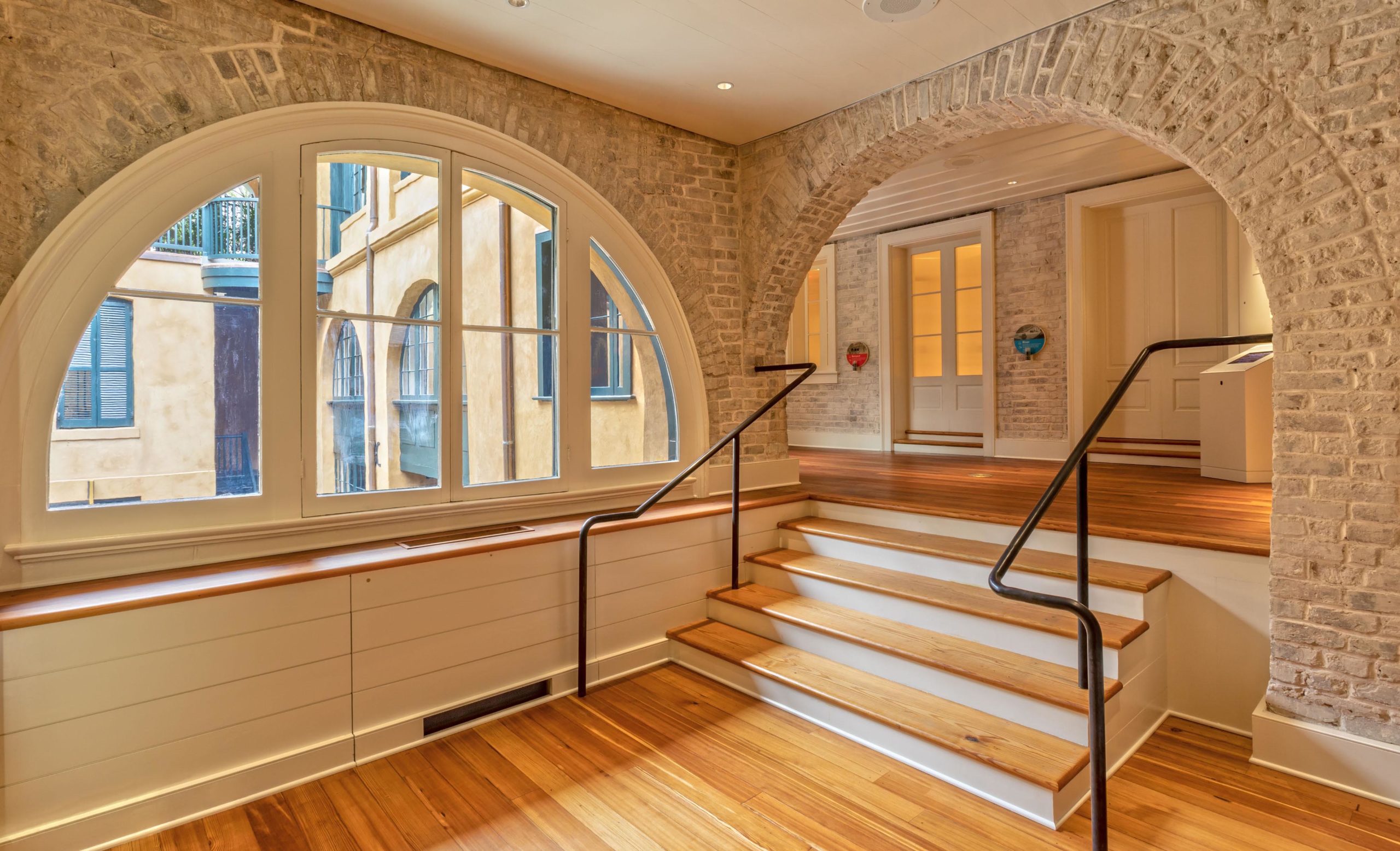 ---
Client
The Historic New Orleans Collection
Year
2019
Project Area
37,000 SF
Awards
Louisiana Landmarks Society Excellence in Historic Preservation Award
LEED Silver
Photography
Jeff Goldberg/ETSO and Will Crocker