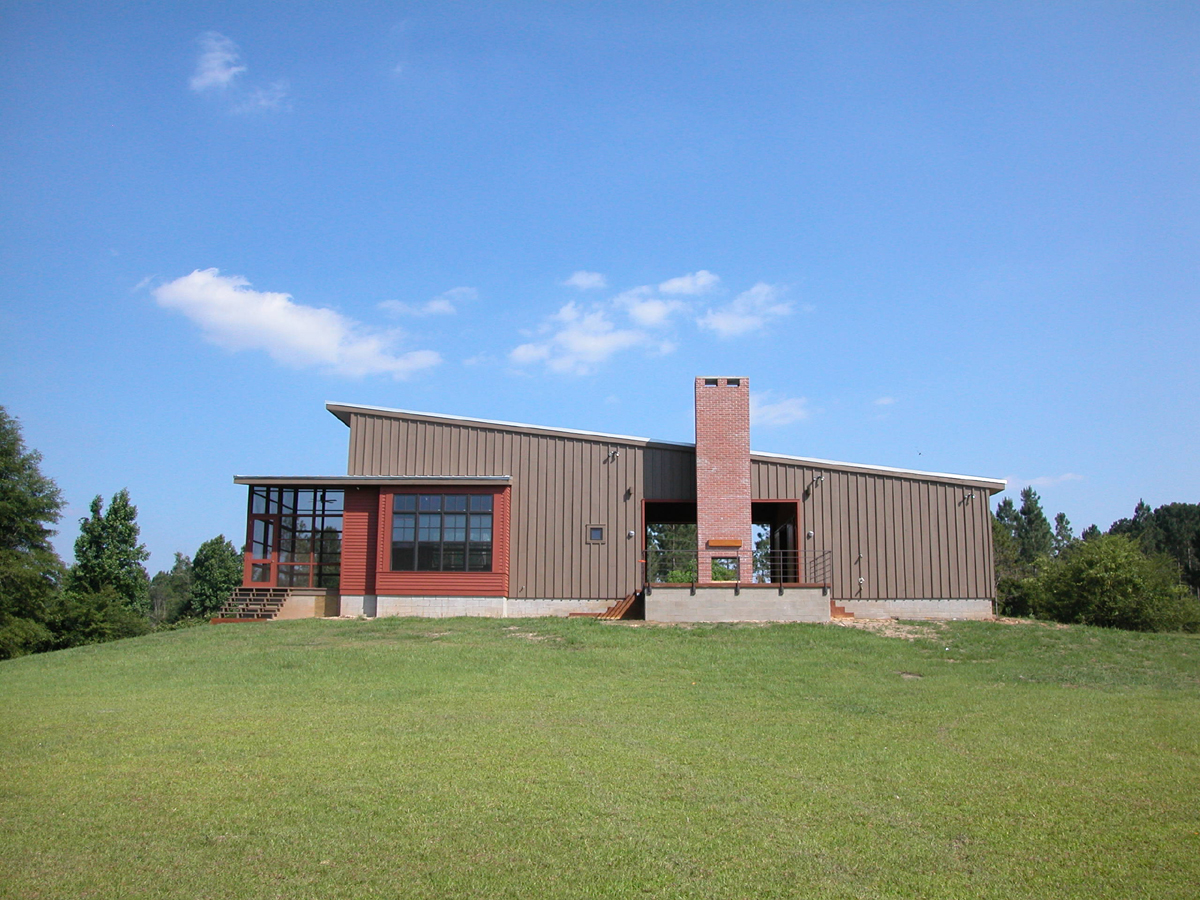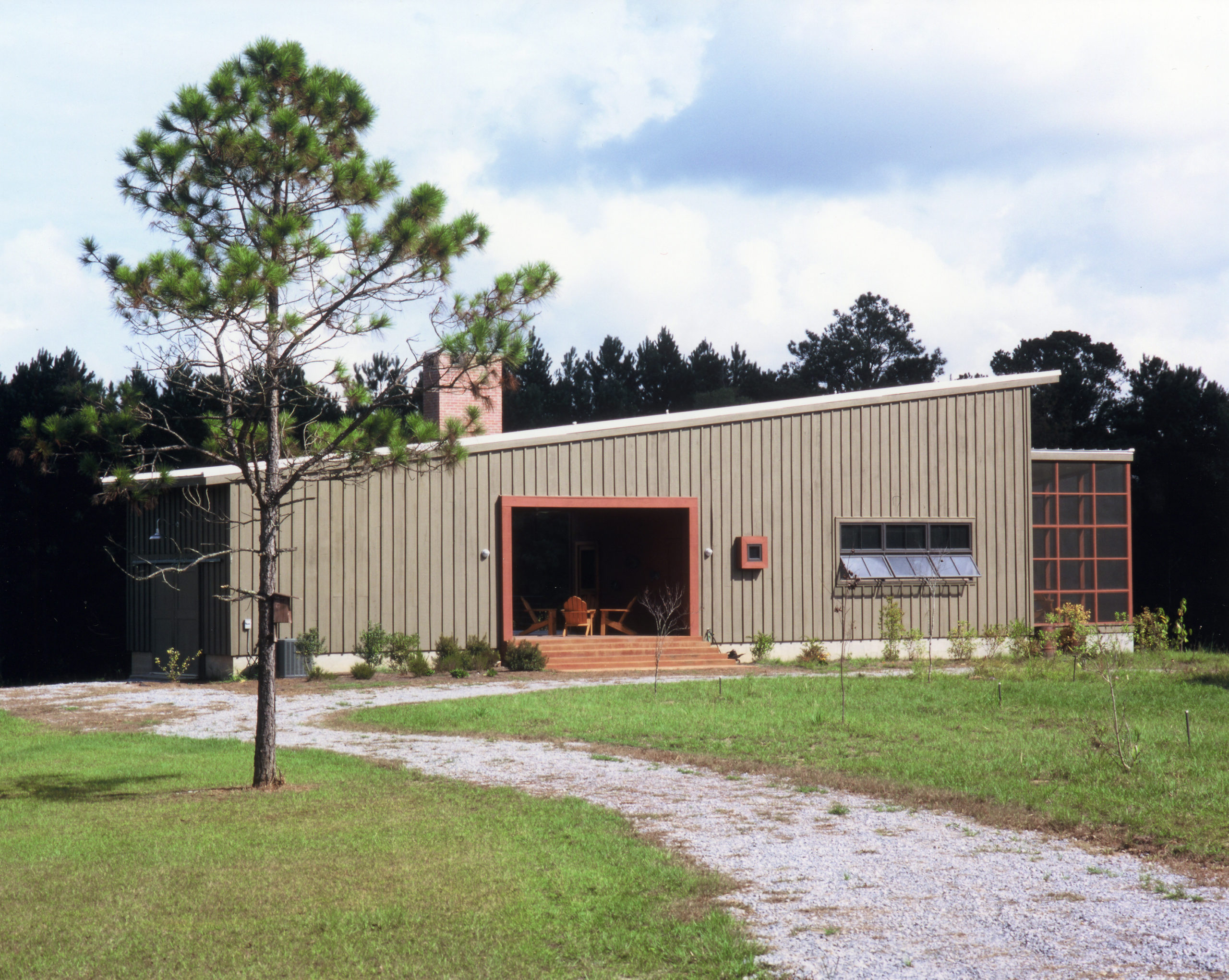 Private residence in rural Mississippi.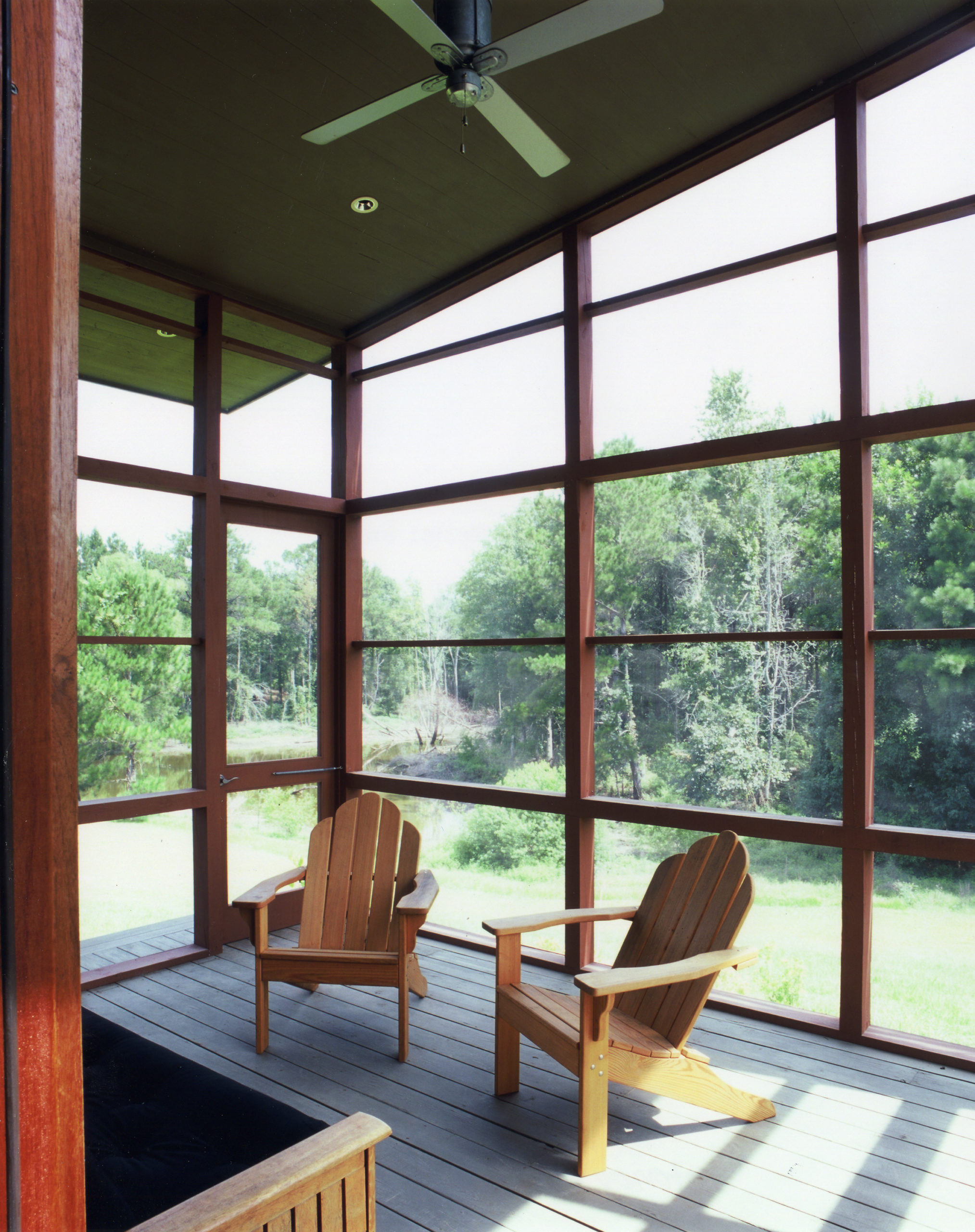 This small weekend house is sited in the rural hills of southern Mississippi overlooking a small pond. Set in a context of small farms, scrub land and intermittent pine forest, the design draws its form and materiality from the simple vernacular prototypes anchored out in the neighboring fields: small barns, chicken coops, tin sheds and "enhanced" mobile homes. The dog trot prototype, typical in the rural south, was the plan generator, making the house a frame or gateway for the pond and landscape beyond. This open space, which serves as a sheltered and informal dining porch, provides a cool, breezy place to sit on hot days.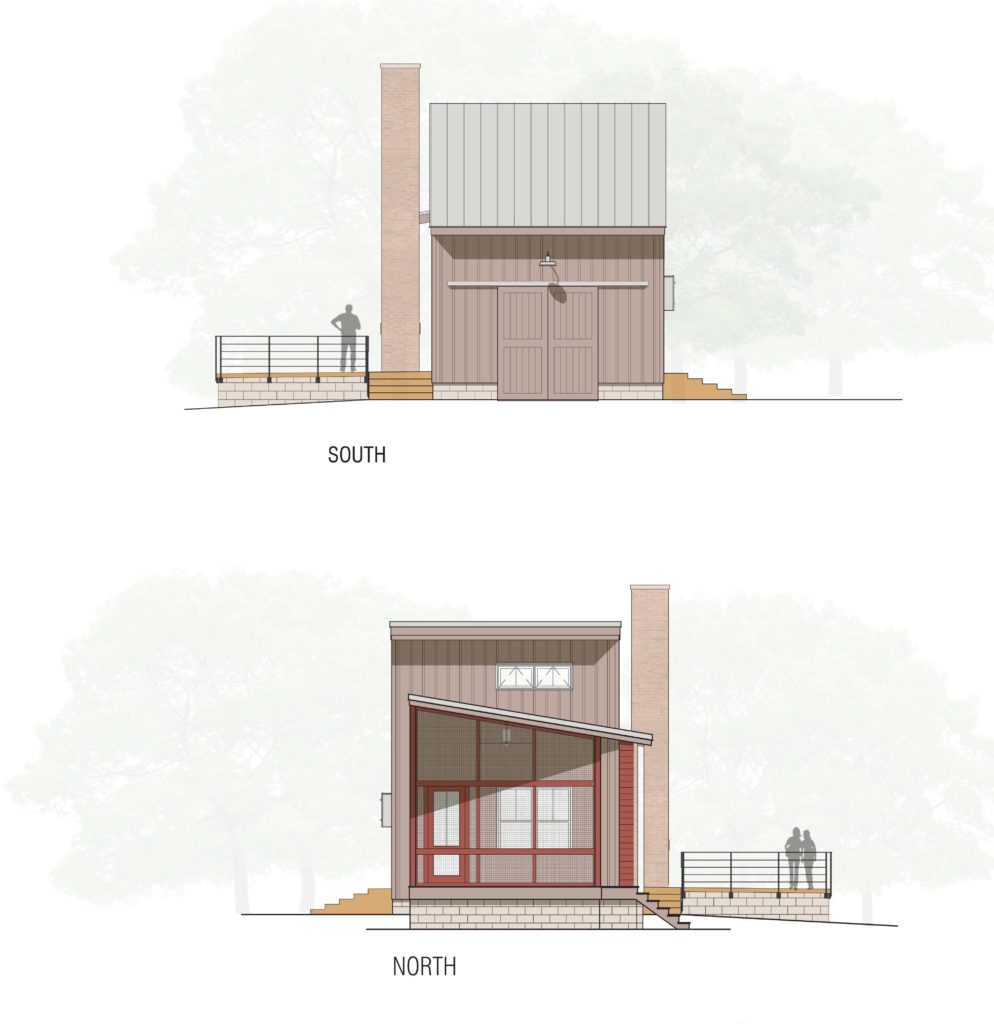 The open porch divides and defines the functions of the structure which is comprised of four cells: a storage/workroom, the dining porch, a living space and a screened porch. The storage bay can be accessed at grade level for recreational and maintenance vehicles (tractors, lawn mower, four wheelers). The living space is a double height volume with a sleeping loft above closets and a bathroom. The adjoining screened porch is perched on the crest of an incline and overlooks a swampy corner of the pond. The house is of wood frame construction on an unpainted concrete block base. Stained board and batten siding is interlaced with horizontal weatherboard siding. A single slope standing seam metal roof is a diagonal counterpoint to a freestanding masonry chimney serving an outdoor fireplace. Broad steps and a raised concrete deck extend the center dog trot space into the landscape.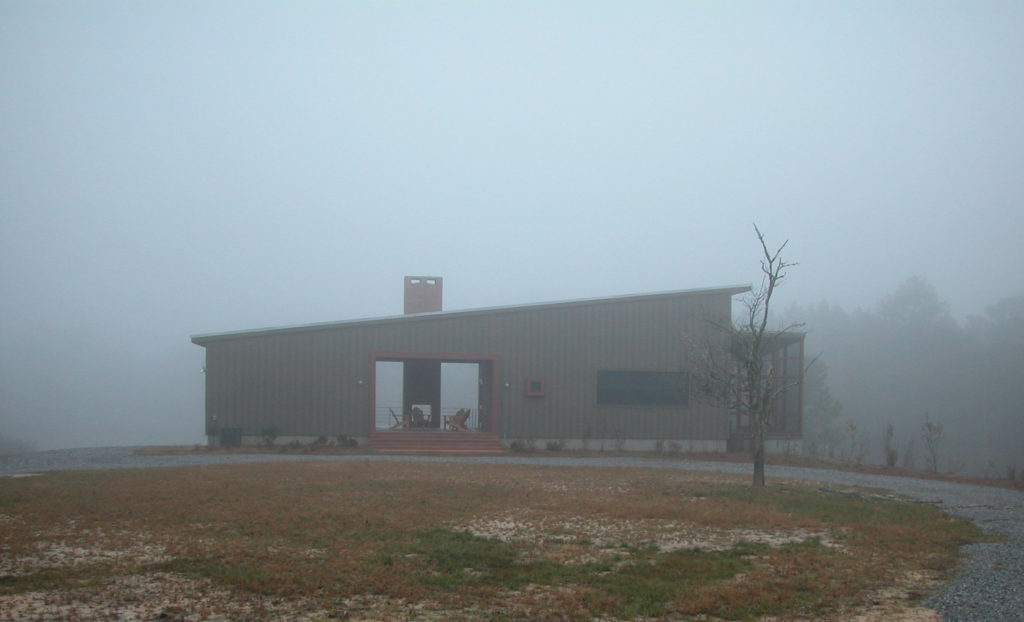 ---
Client
The Bissinger Family
Year
2003
Project Area
850 SF