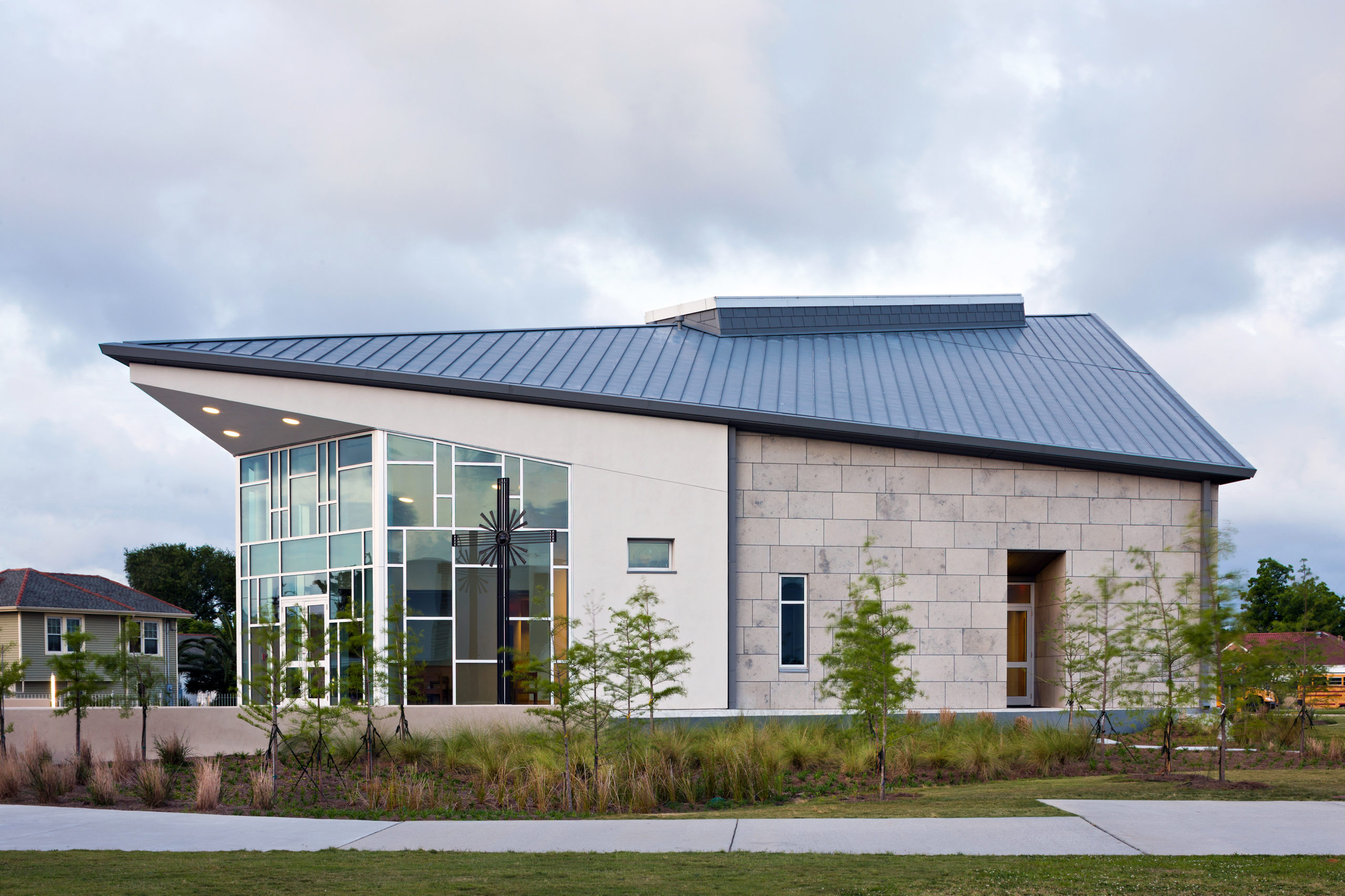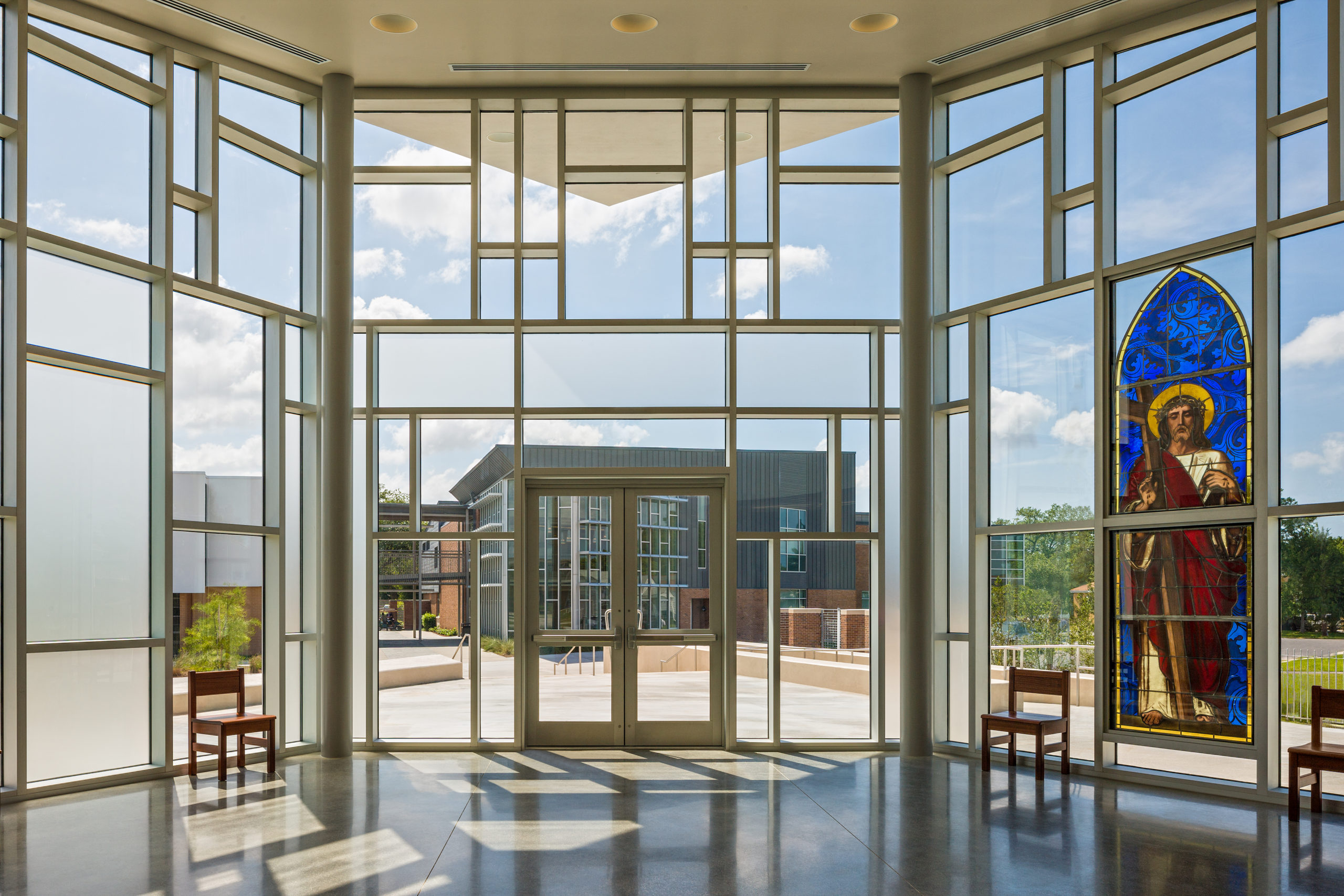 A catholic chapel apart of a larger master plan designed to integrate existing and new buildings into a cohesive campus evolves over three decades to accommodate growth and technology.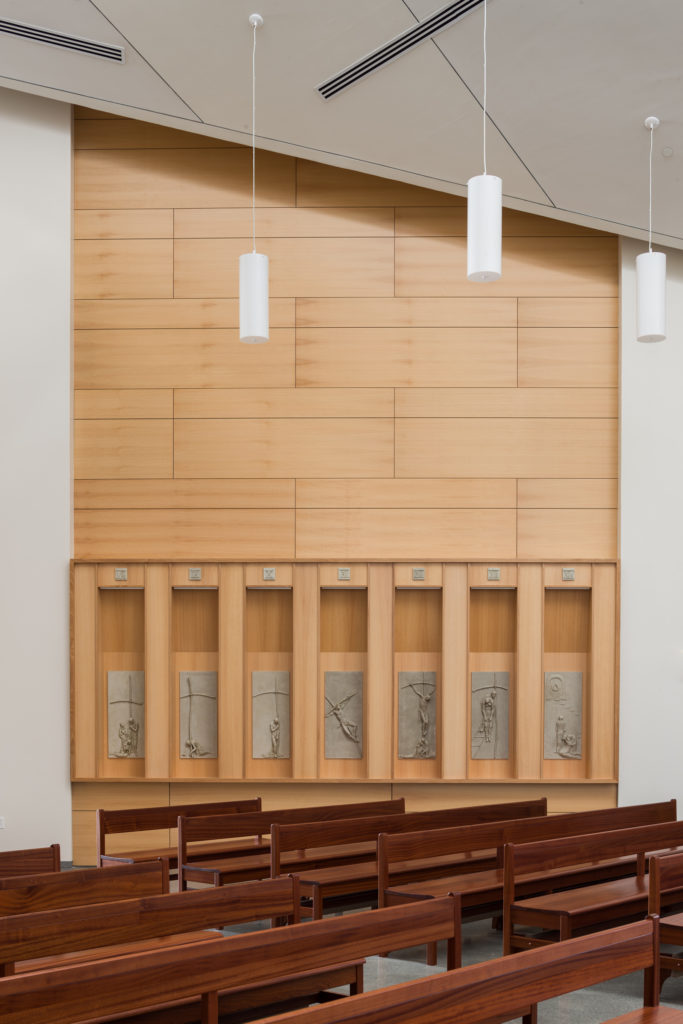 Conceived as an austere, quiet building, the James B. Branton Chapel at New Orleans' Brother Martin High School focuses first on light. The airy narthex is replete with natural light and offers views to new landscape improvements and access to a terrace for gatherings. The chapel is filled with indirect light from a narrow skylight that stretches the length of the worship space, sloping ever upward. At the skylight's terminus is a full-height wood reredos.
Frosted glazing casts subtle patterns and colors across the chapel walls, filtered through multiple glass types arranged in the reredos. The two exterior walls of the worship space feature strong vertical windows, deeply recessed in the massive walls to admit light but gently limit views. A polished concrete floor, white walls and acoustical plaster on the sloped ceiling make for a numinous environment in the glow of the skylight. Warm wood at the stations of the cross provide a bright accent. The chapel was formally dedicated on November 19th, 2011. The chapel fulfills phase three of four as outlined in the Waggonner & Ball master plan commissioned by Brother Martin High School.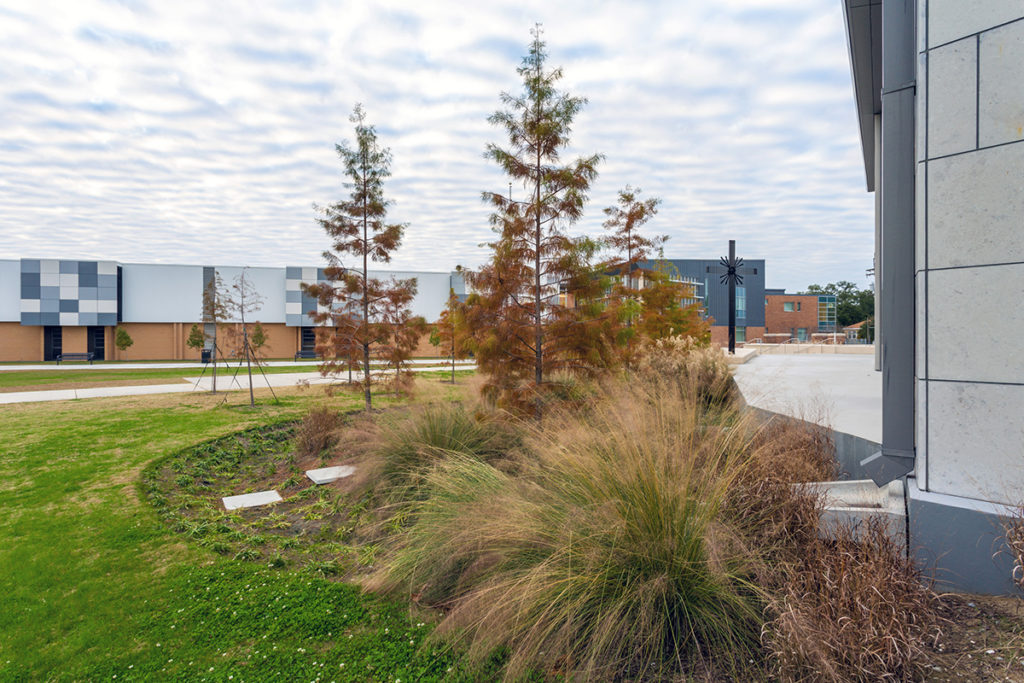 A range of strategic renovations improve the existing
campus by accommodating new learning spaces and
technology. The original library was moved to a central
location in the classroom building, which affords more
natural light and work spaces. The original location
of the library was converted into a large kitchen and
serving area, with custom skylights and upgraded
audiovisual technology. Landscaping includes new
pervious paved seating areas with shade trees. Future
projects include upgrades to the existing gymnasium.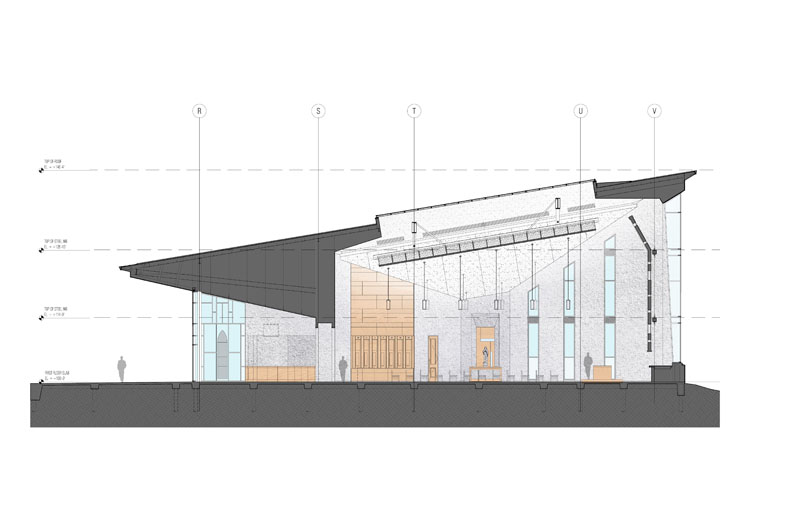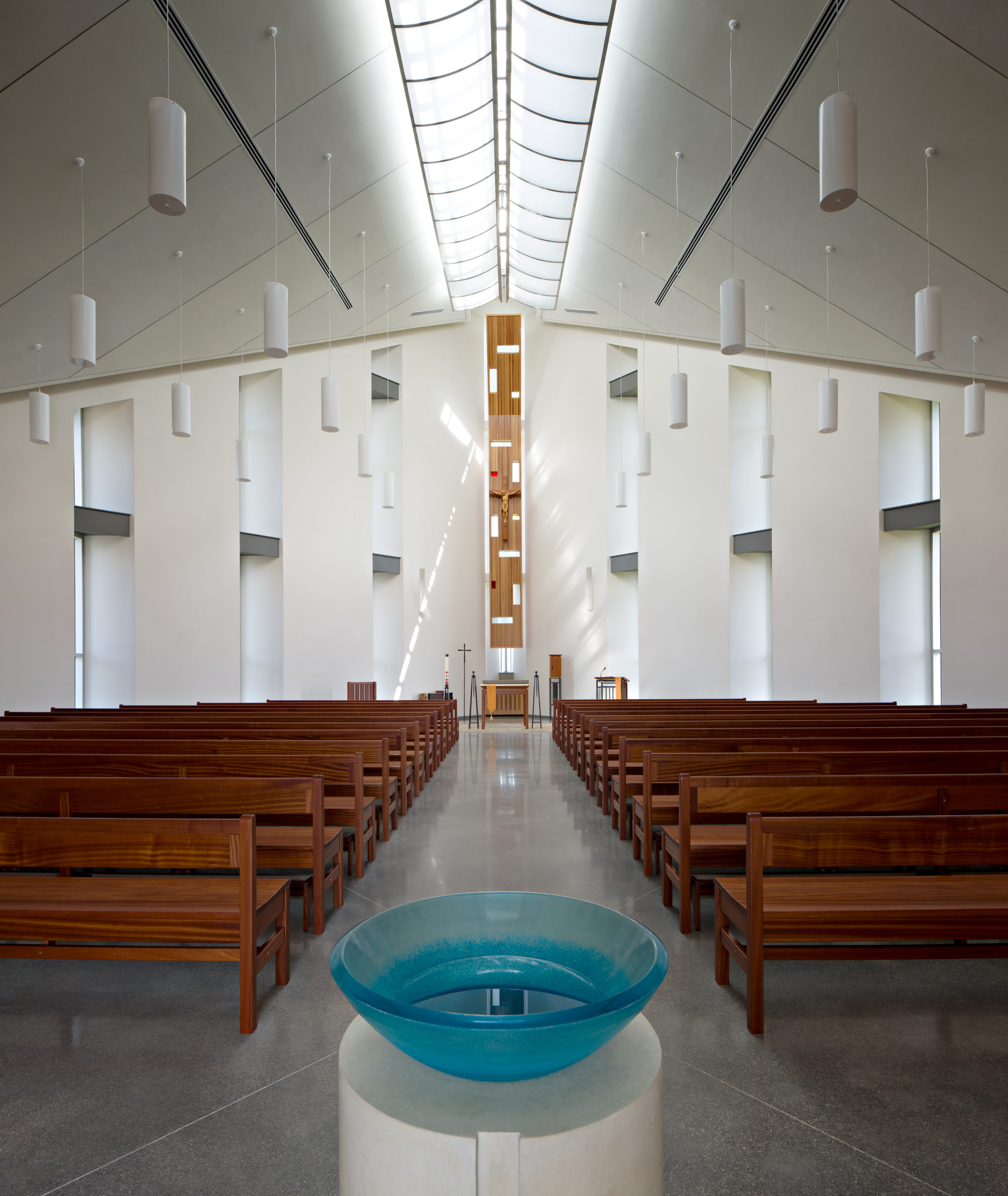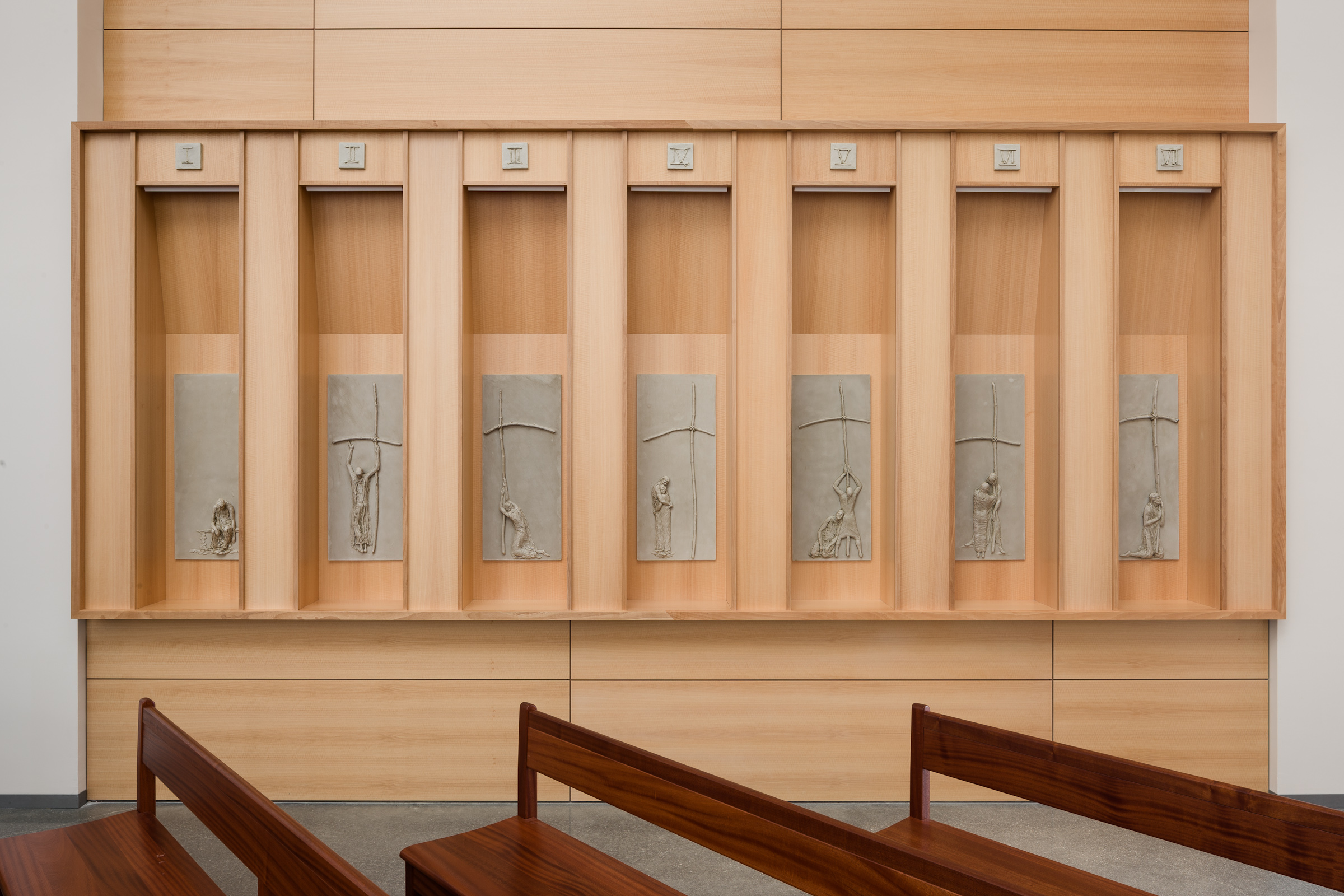 ---
Client
Brother Martin High School
Year
2011
Project Area
5,925 SF