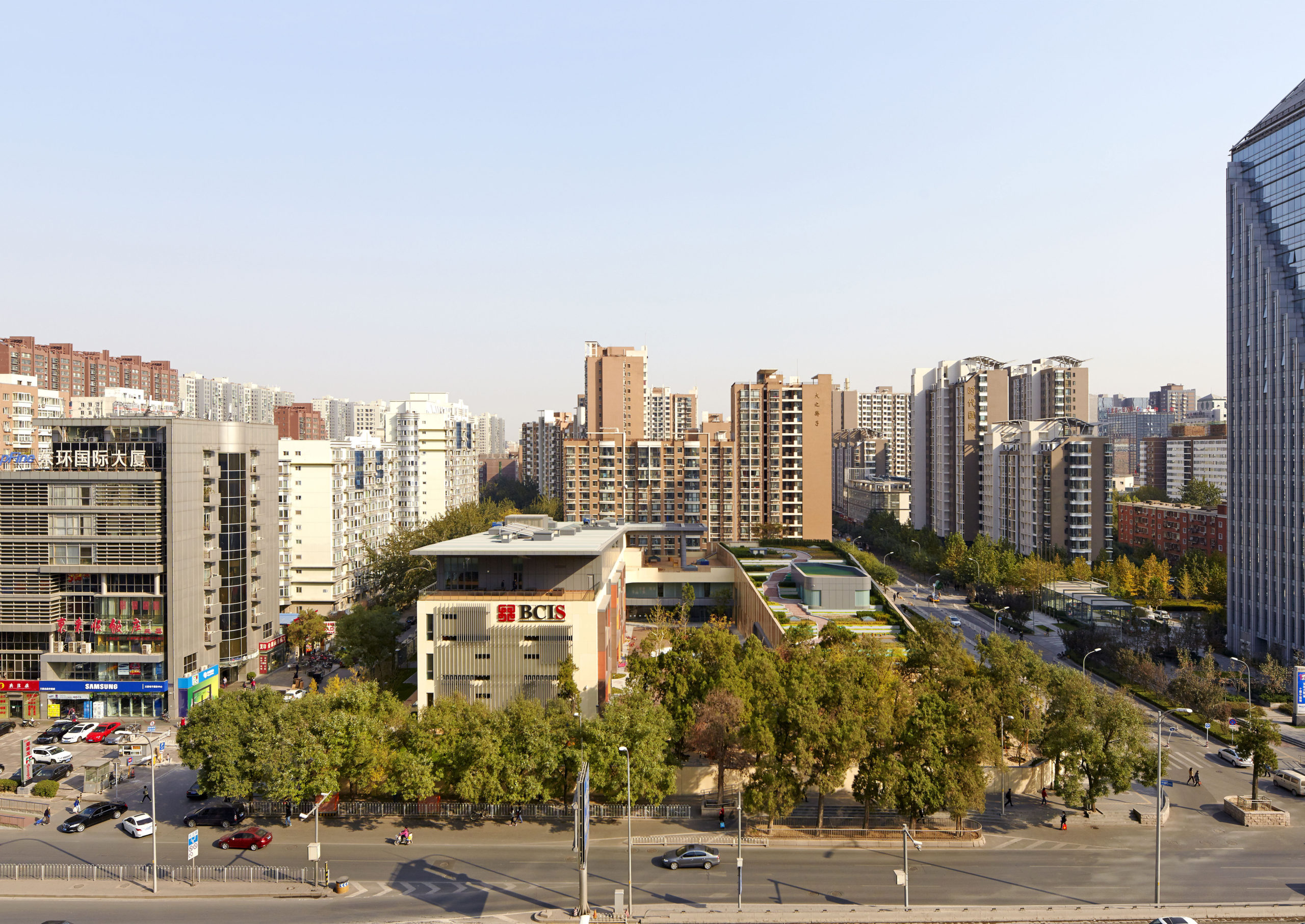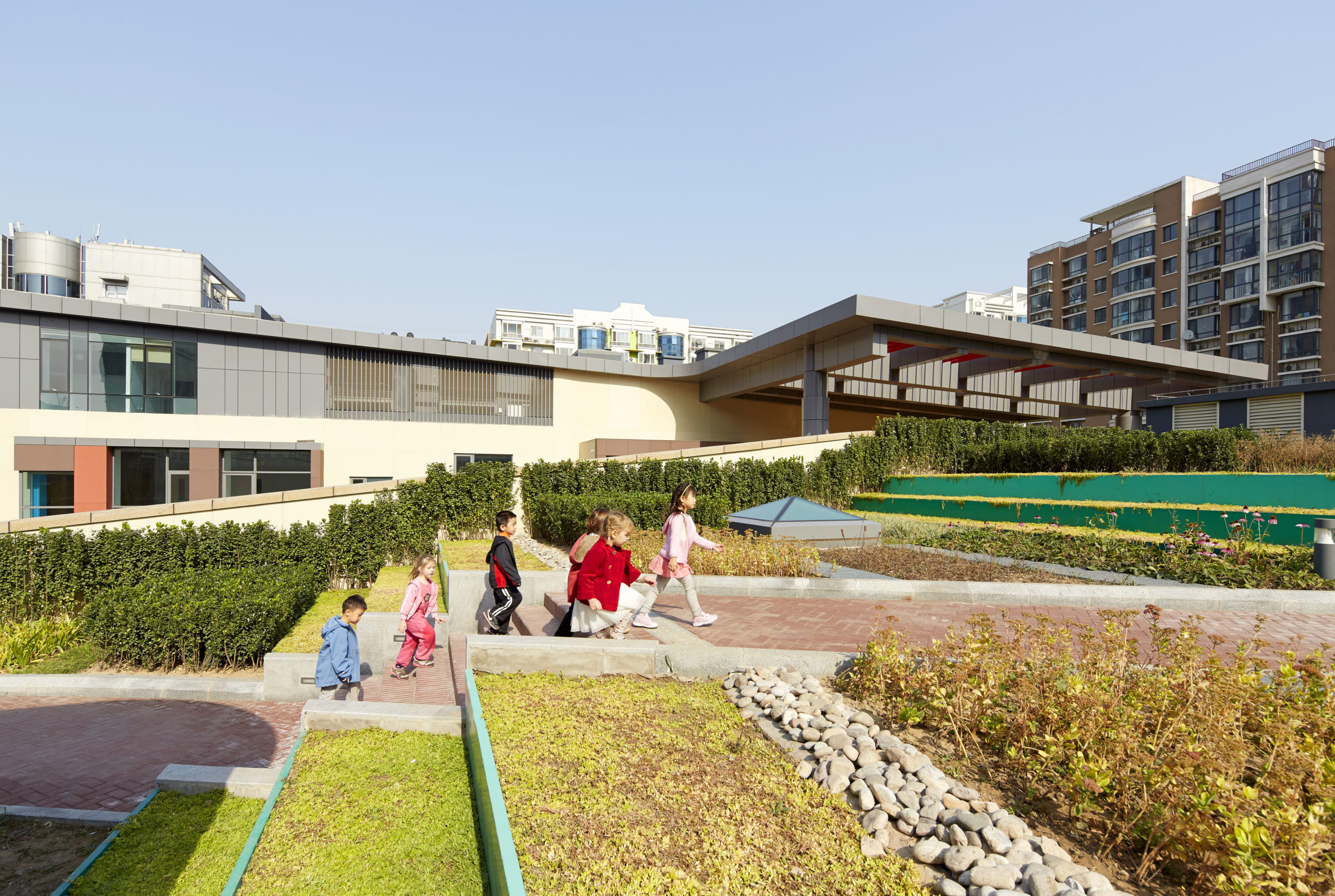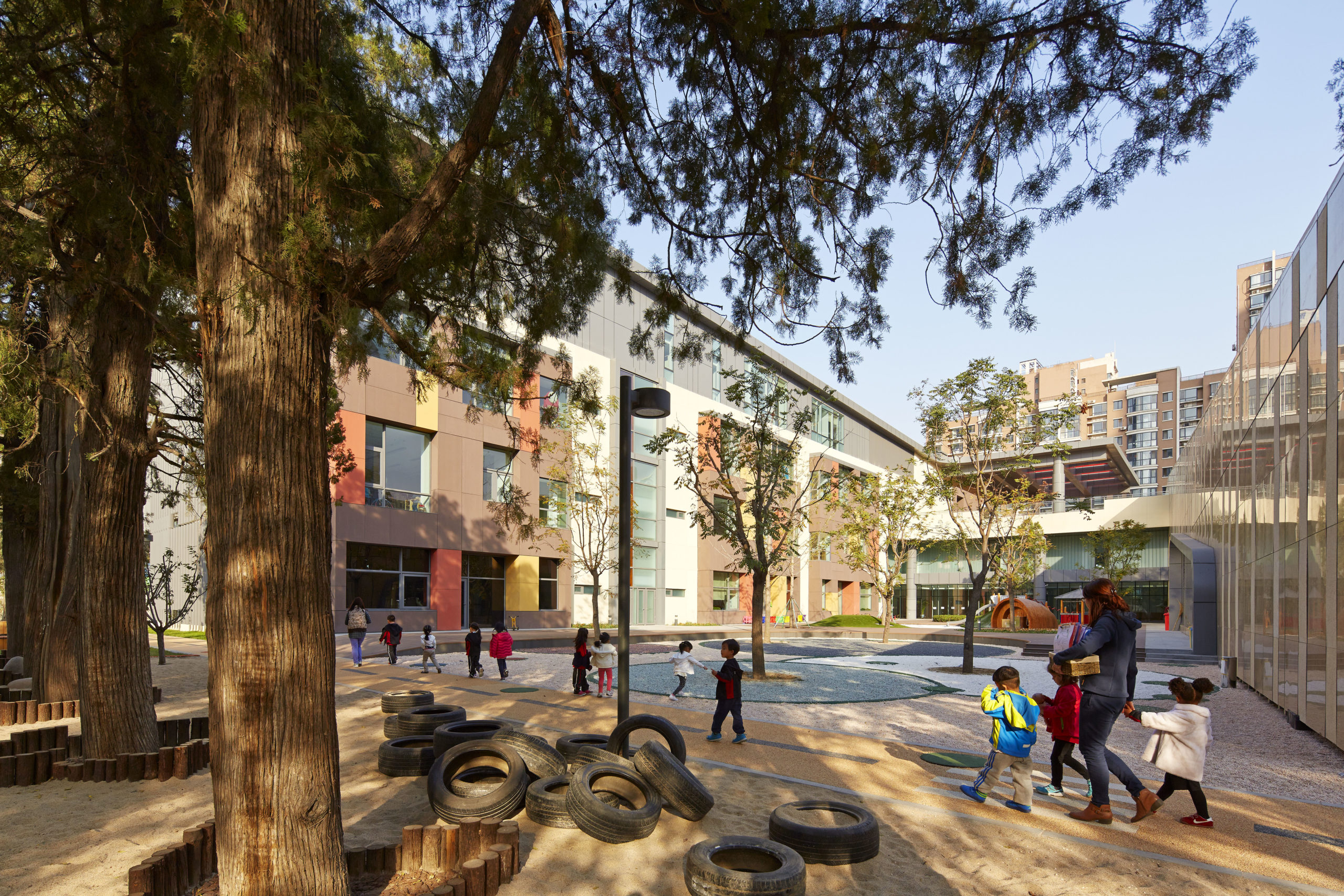 An urban campus for children reinforces connections to nature through a courtyard
with trees, daylight, and a rooftop garden.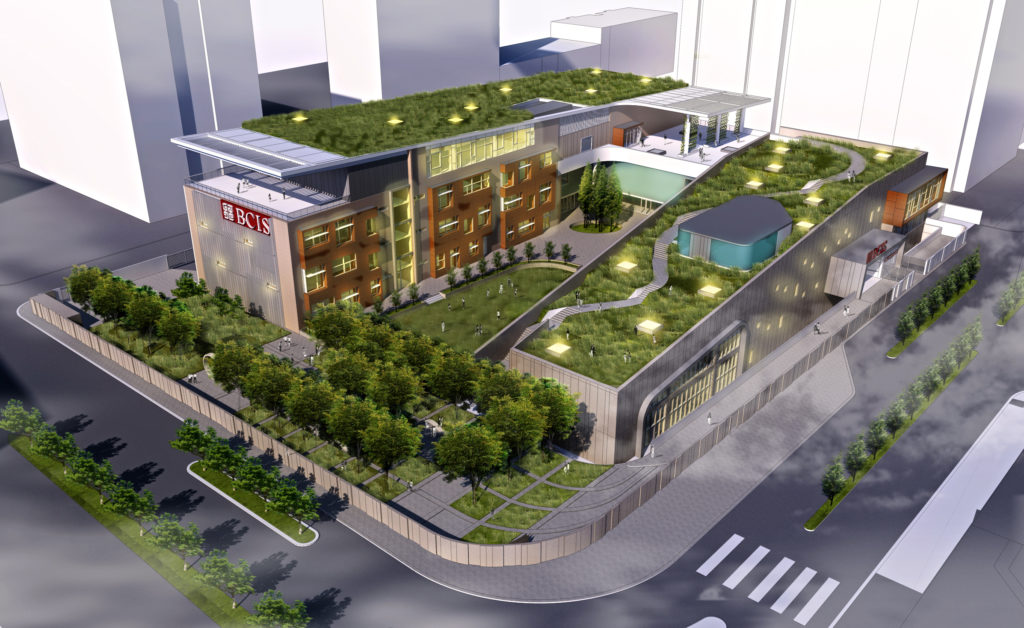 The Early Childhood Center is a landform, a magic mountain with a gorge that opens to a forest of existing trees.
The new building's green approach conserves energy and captures stormwater for reuse, with a large green roof that provides terraced outdoor spaces, acting as a sustainable example for the next generation.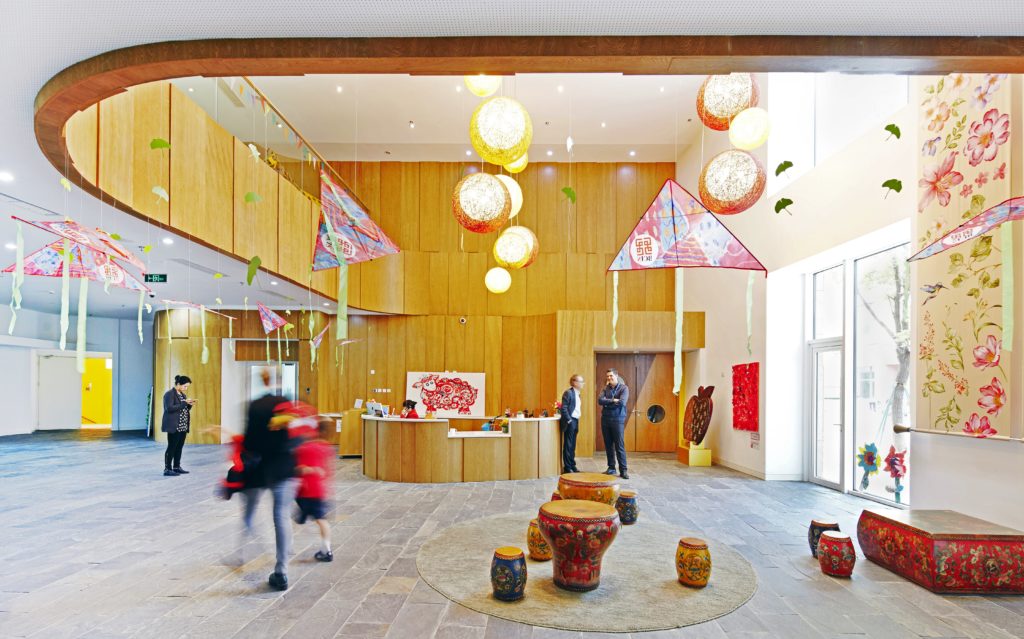 Designed with the idea of a "city within a city," stacks of classrooms were conceived as houses, articulated by colored fiber-cement panels. Within these houses, Gates, Tea Houses, Family Dining and Residential Kitchens all scale down the school's architecture to the children, supporting them with spaces to play, create, and learn.