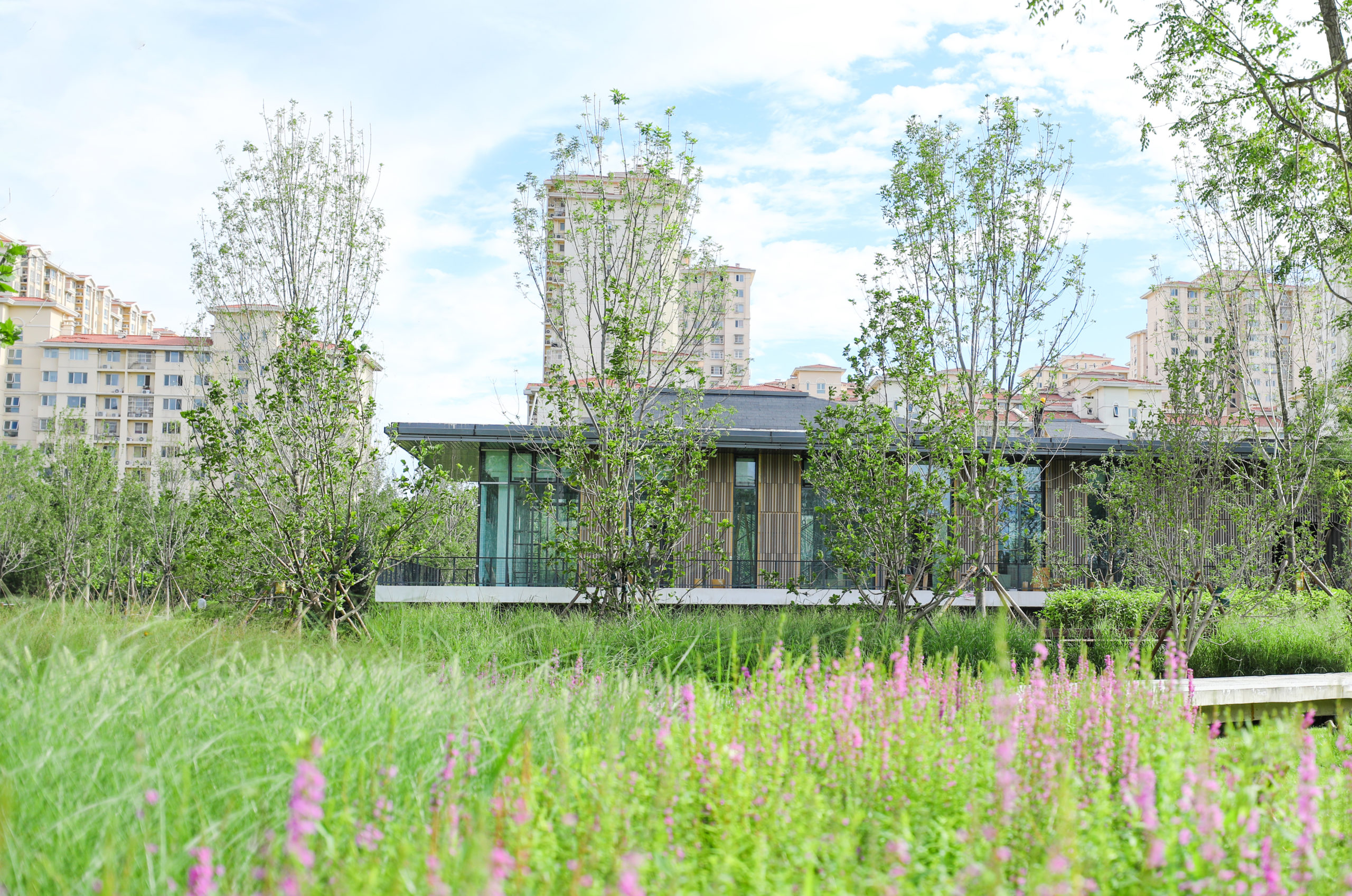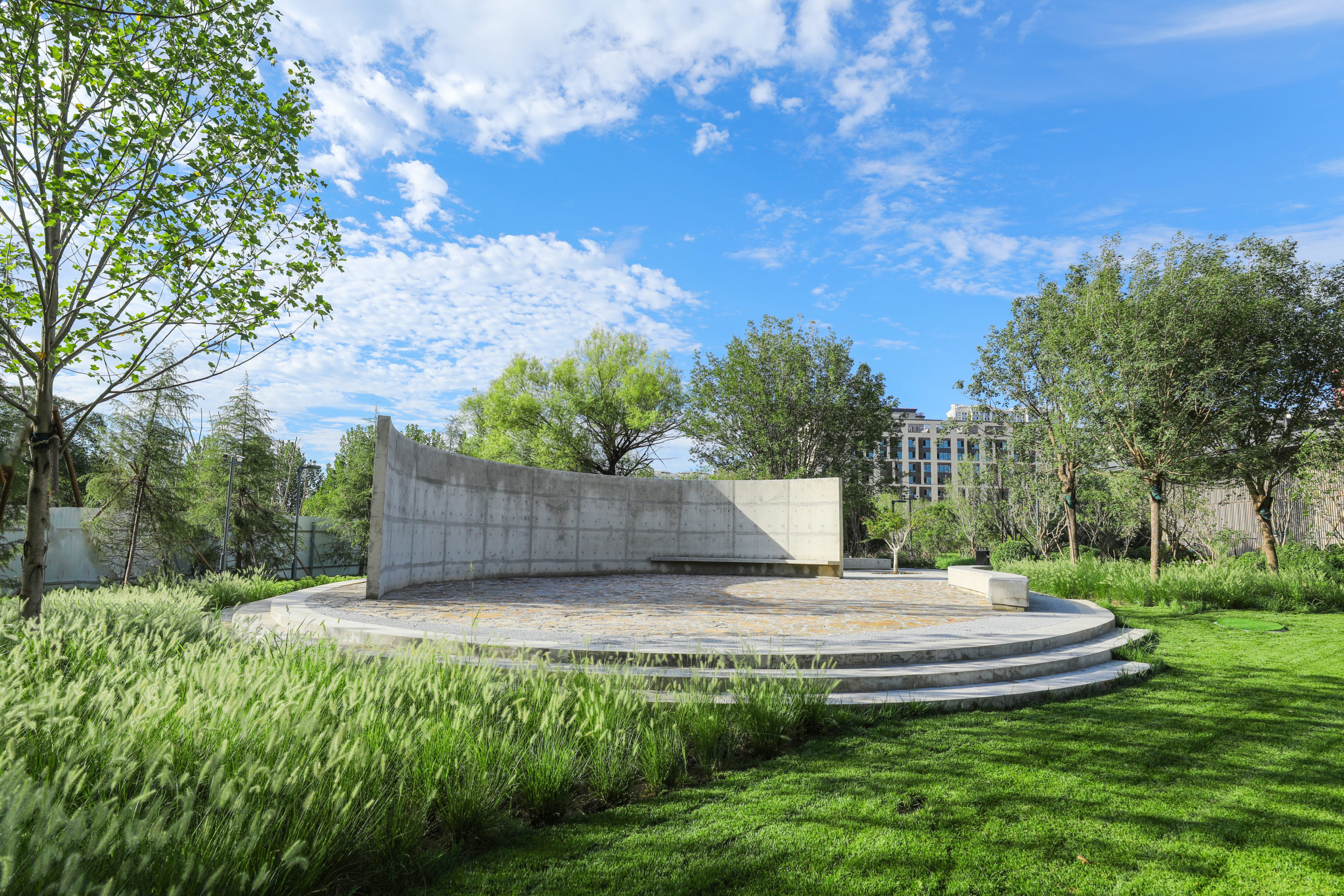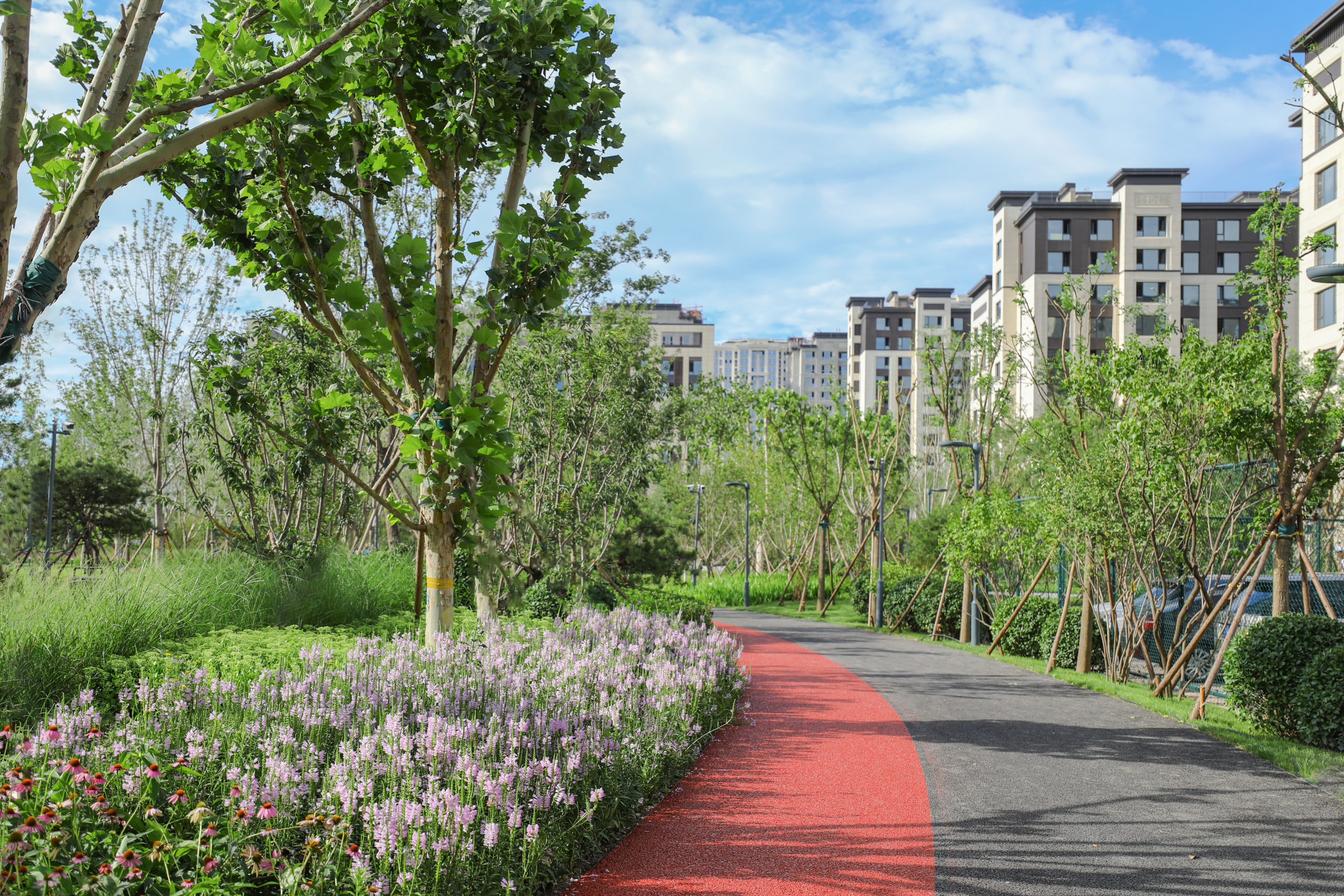 A biodiverse community park anchoring new multigenerational housing in Beijing.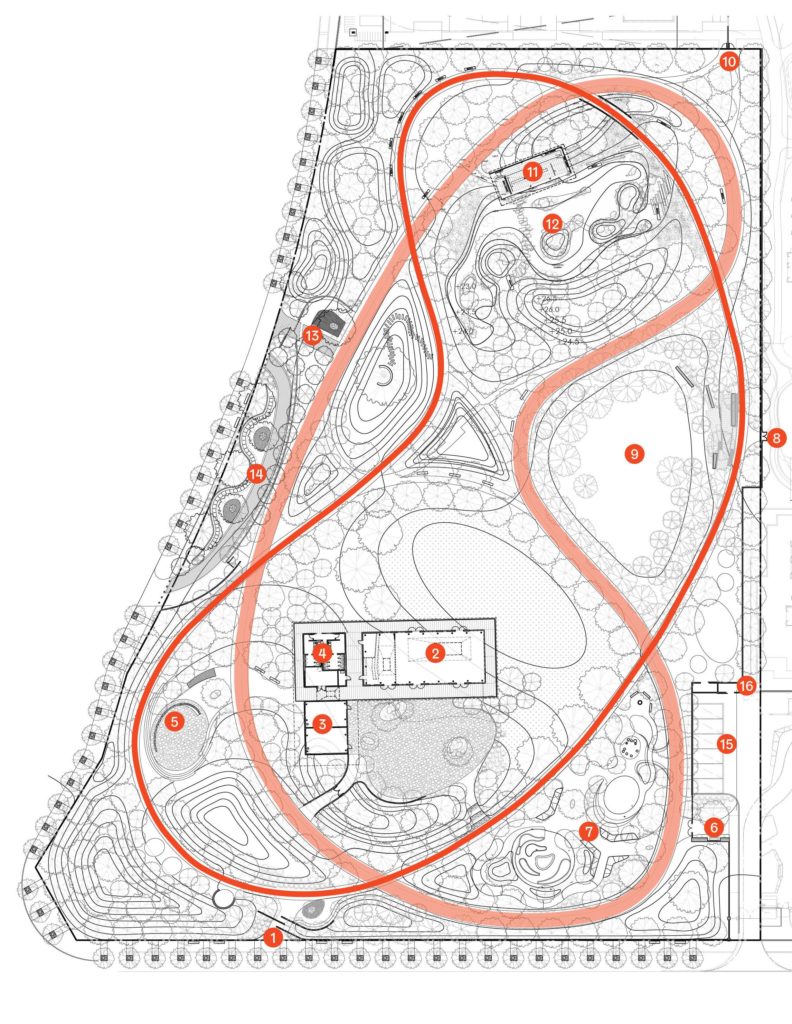 Banbidian Park is situated within a new development for Multigenerational living in Beijing. The park is encircled by various levels of senior living facilities and notably an early learning center for Pre-K through kindergarten-age children. The park and pavilion cater to the range of patrons with activity spaces including a small playground, open lawns, meditation garden, singing wall, and passive recreation trails.
The pavilion will house special events as well as host a daily coffee bar and additional classroom spaces for adult continuing education, craft, or a kindergarten field trip.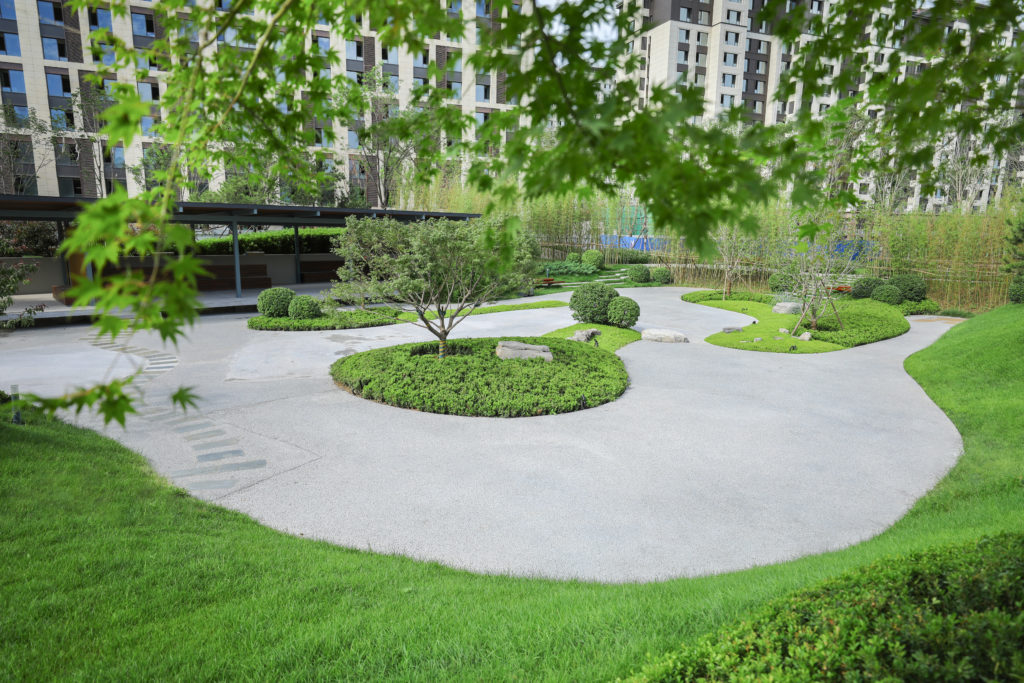 The park is organized by two overlapping loop paths, one wider more public, one narrowing and more meditative. Outdoor rooms housing spaces for various activities are created between the two looping paths. The scale of outdoor rooms within the park are determined by their relationship to the two loops. The botanical nature of the planting plan and rolling topography creates interest and variation in the outdoor rooms with native species dictating the character of the room.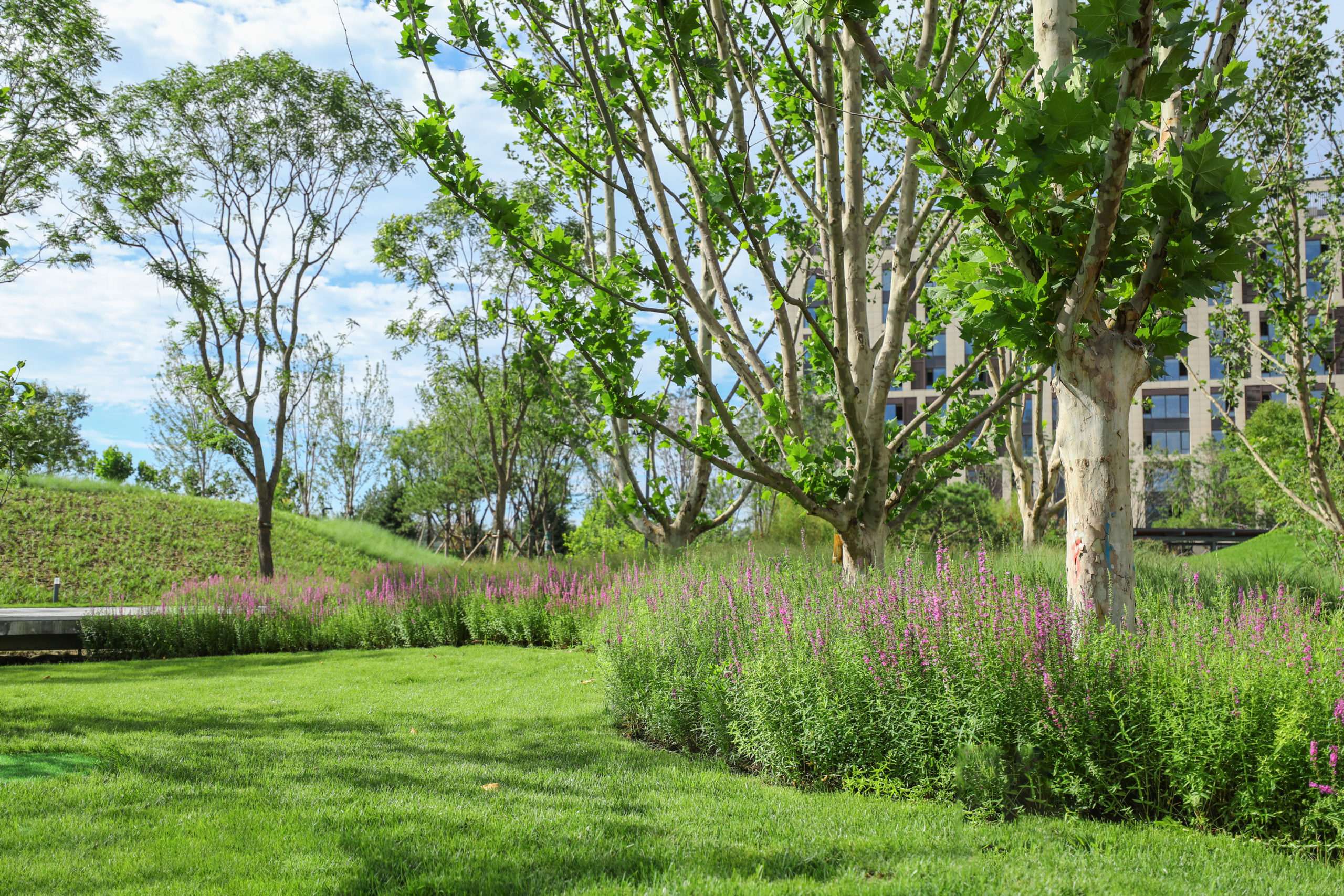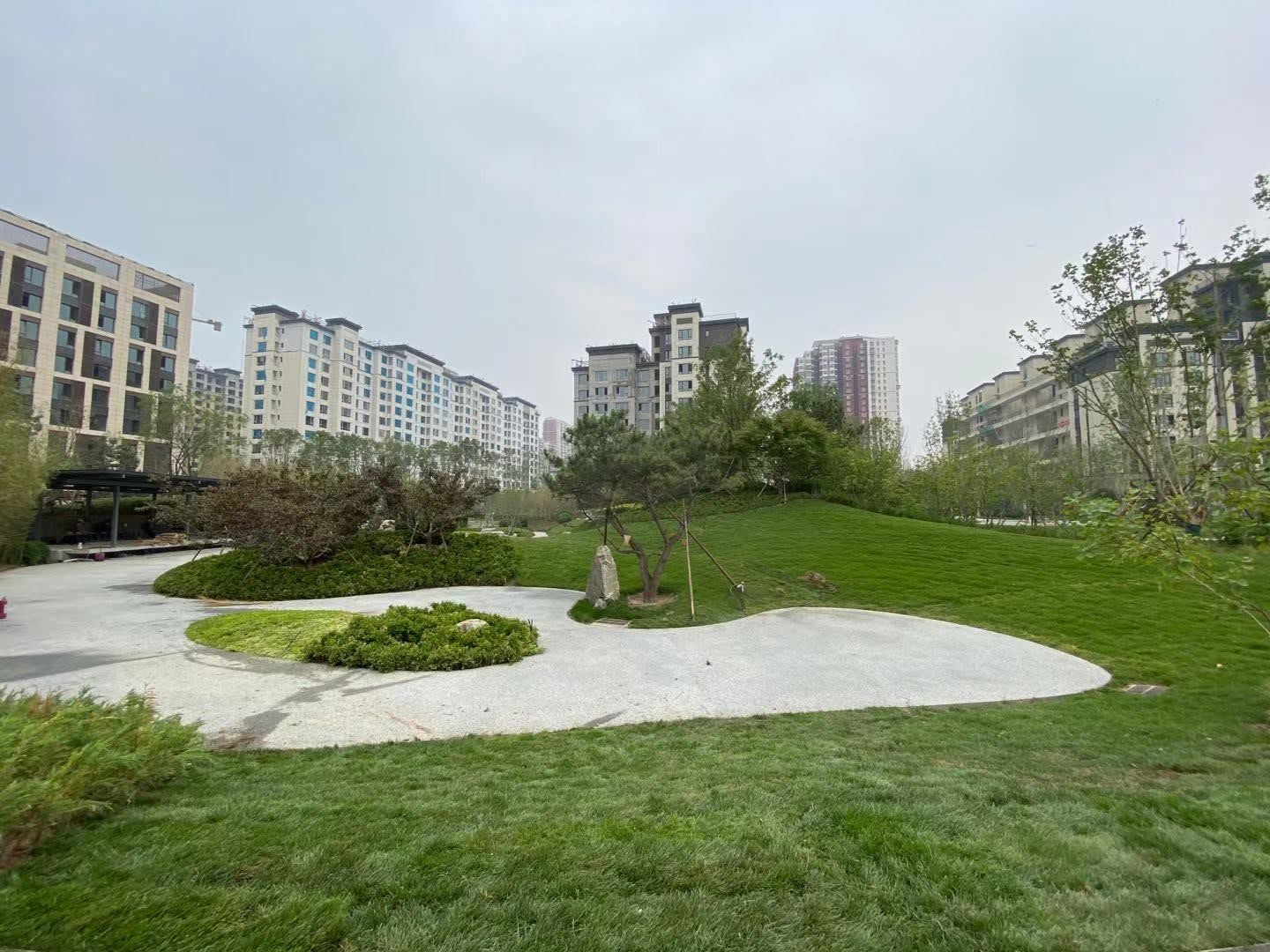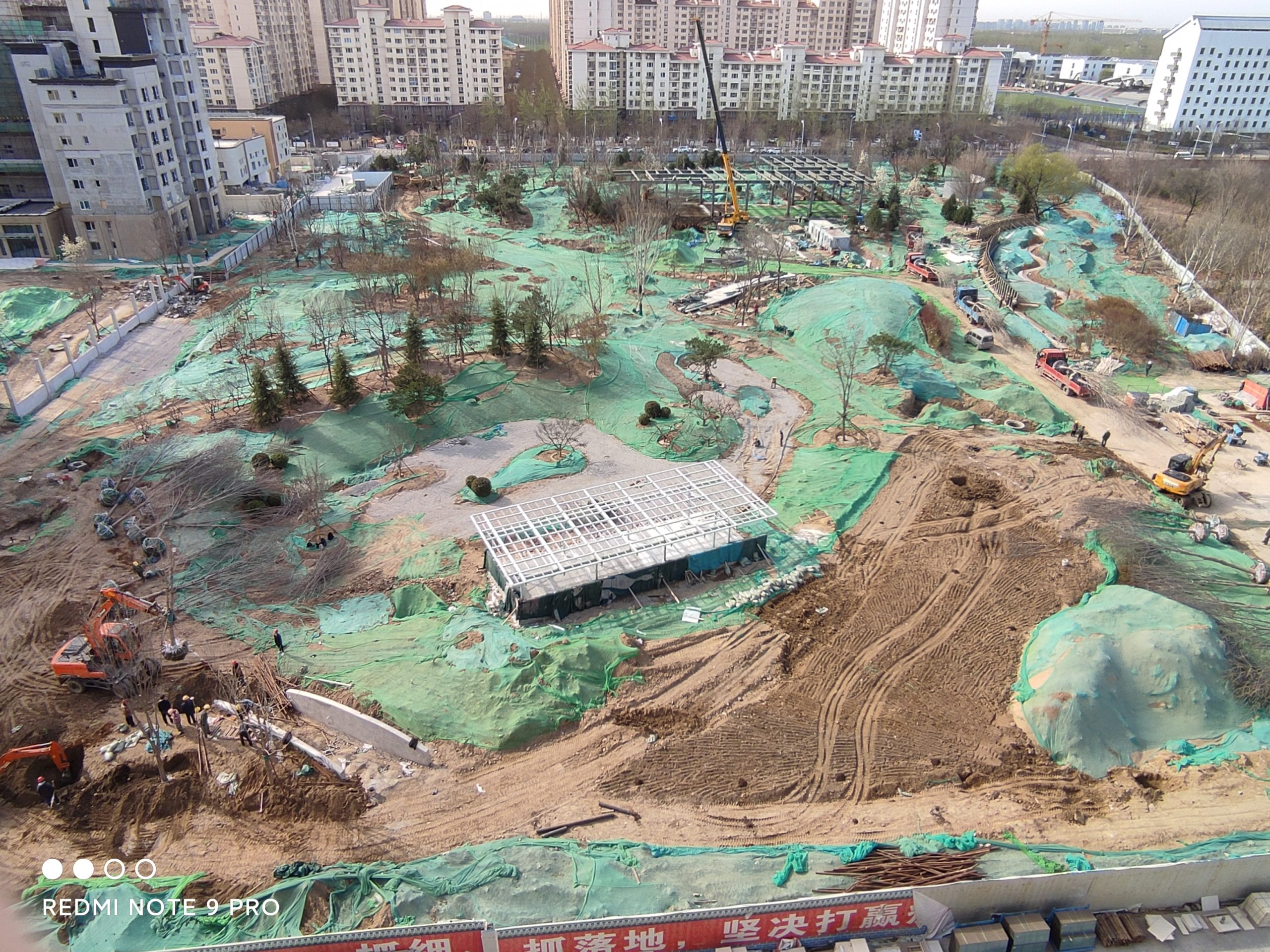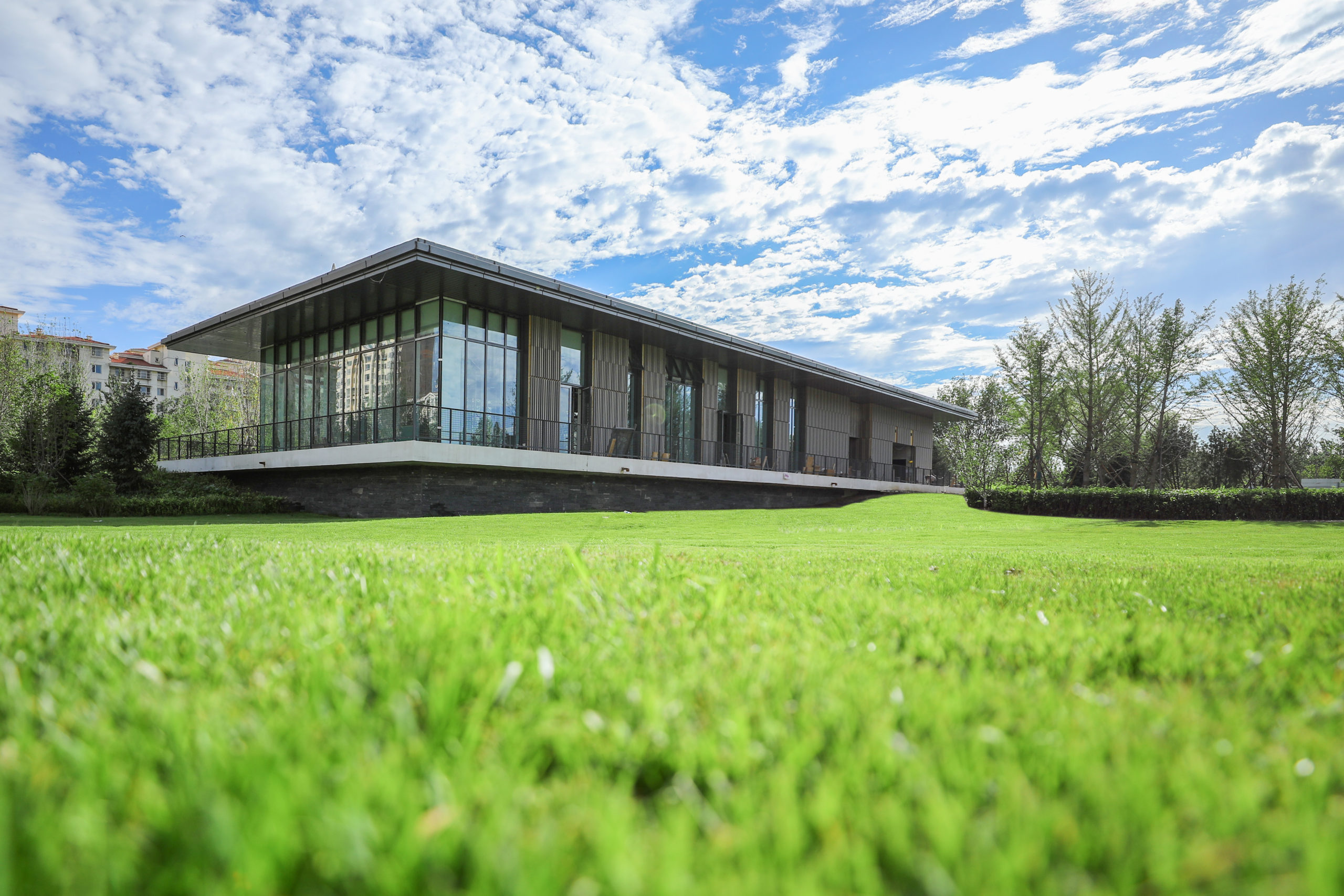 ---
Client
Yuecheng Group
Year
2020
Pavilion Area
6555 SF