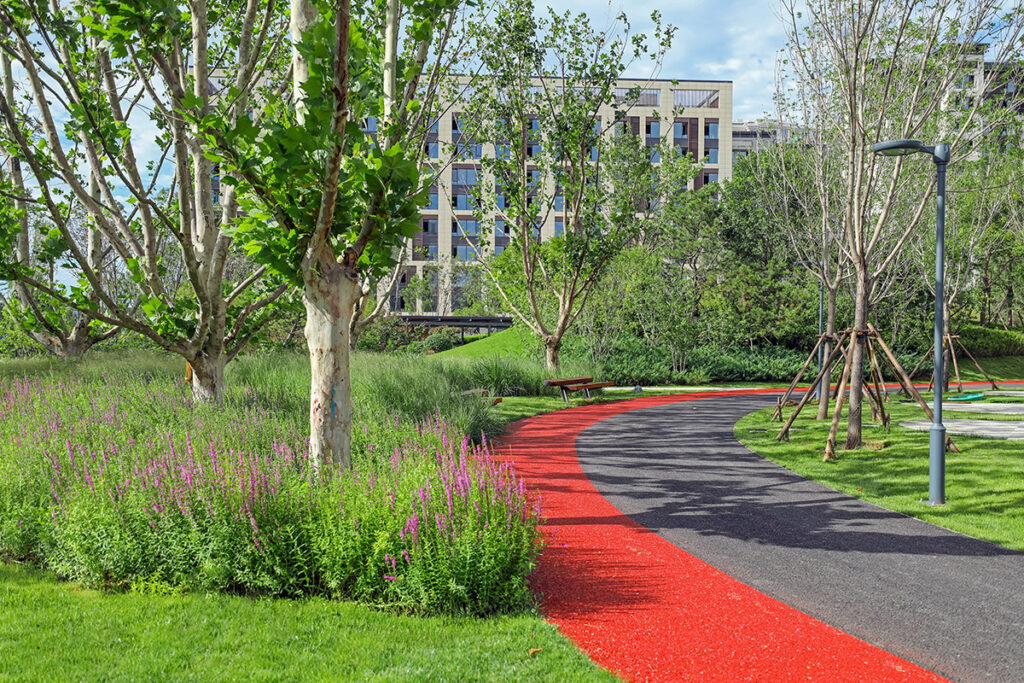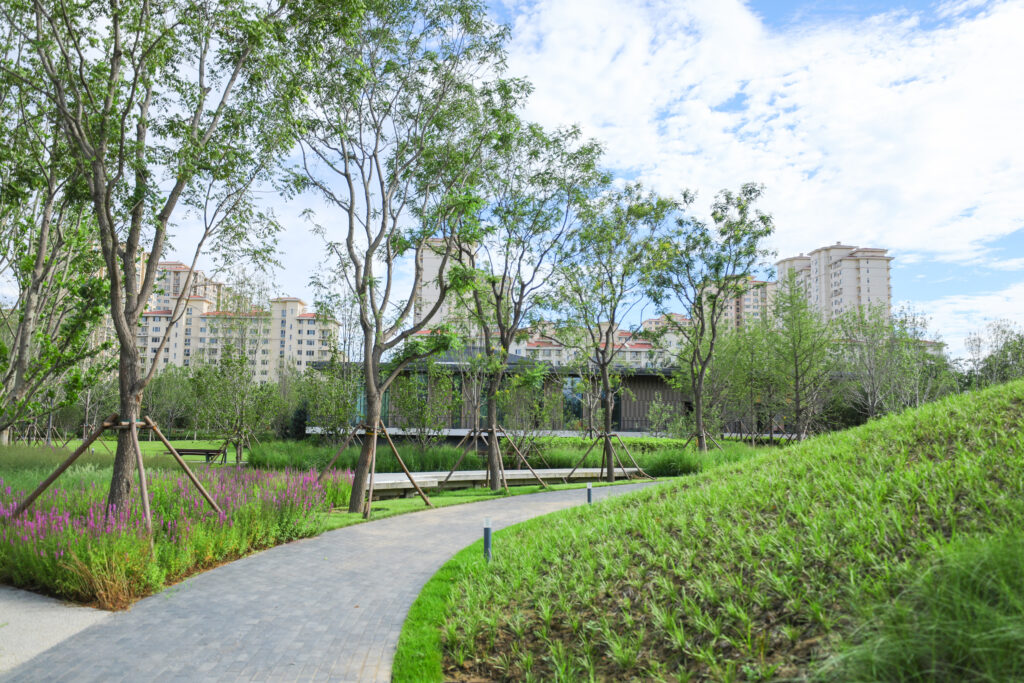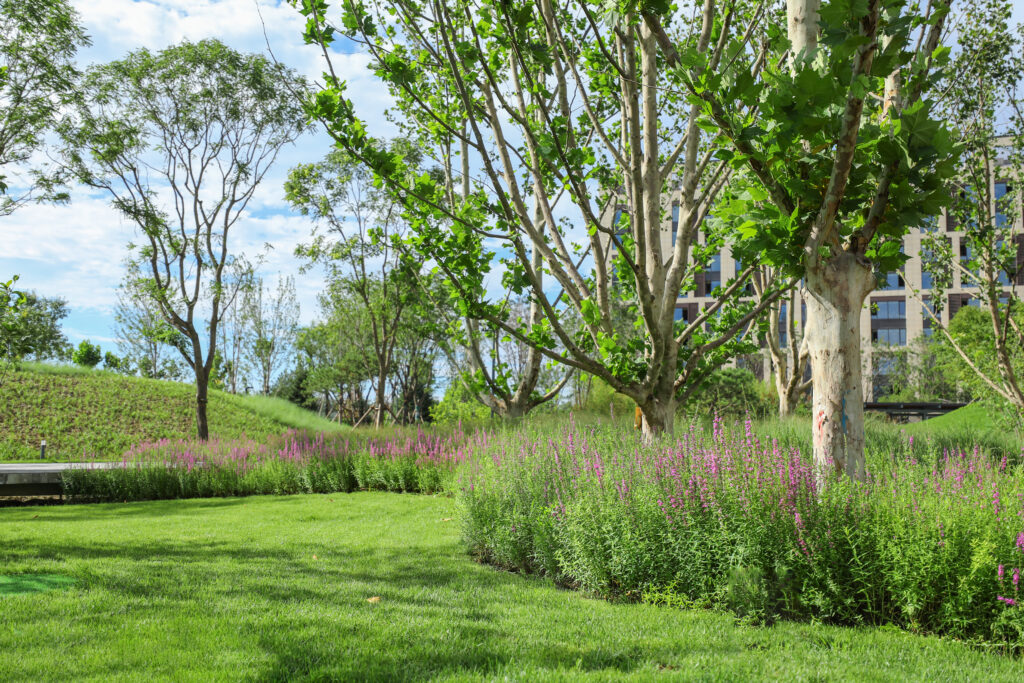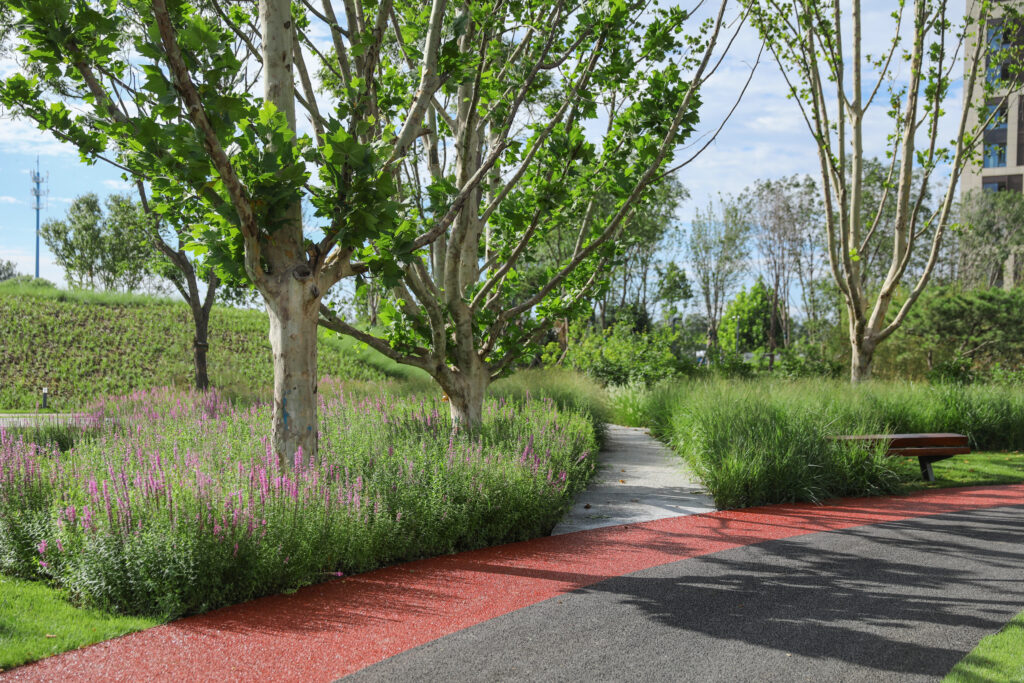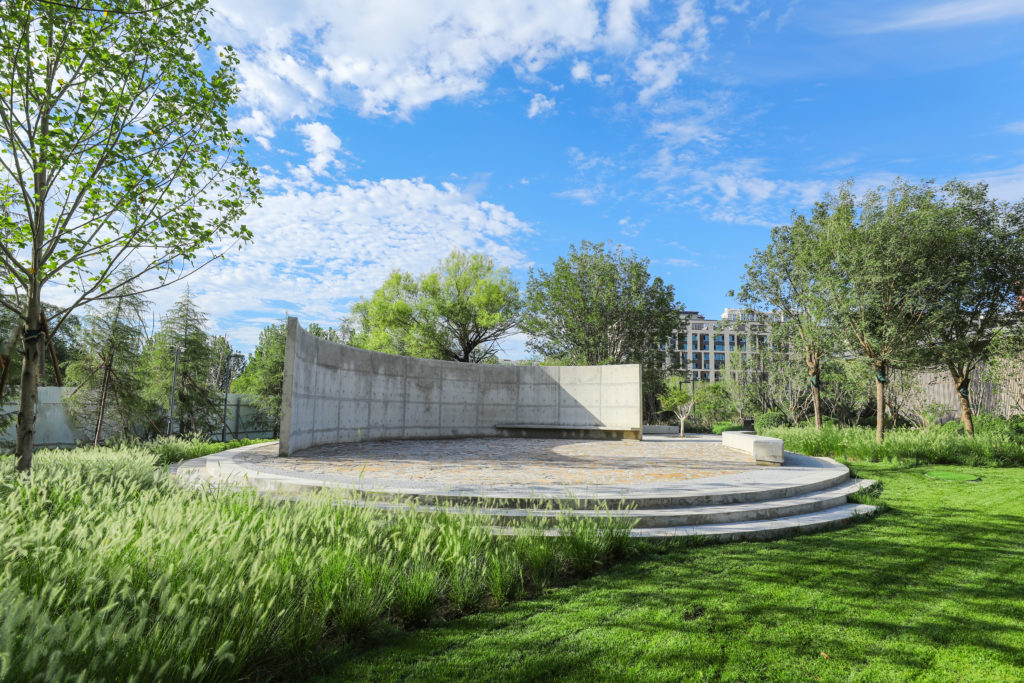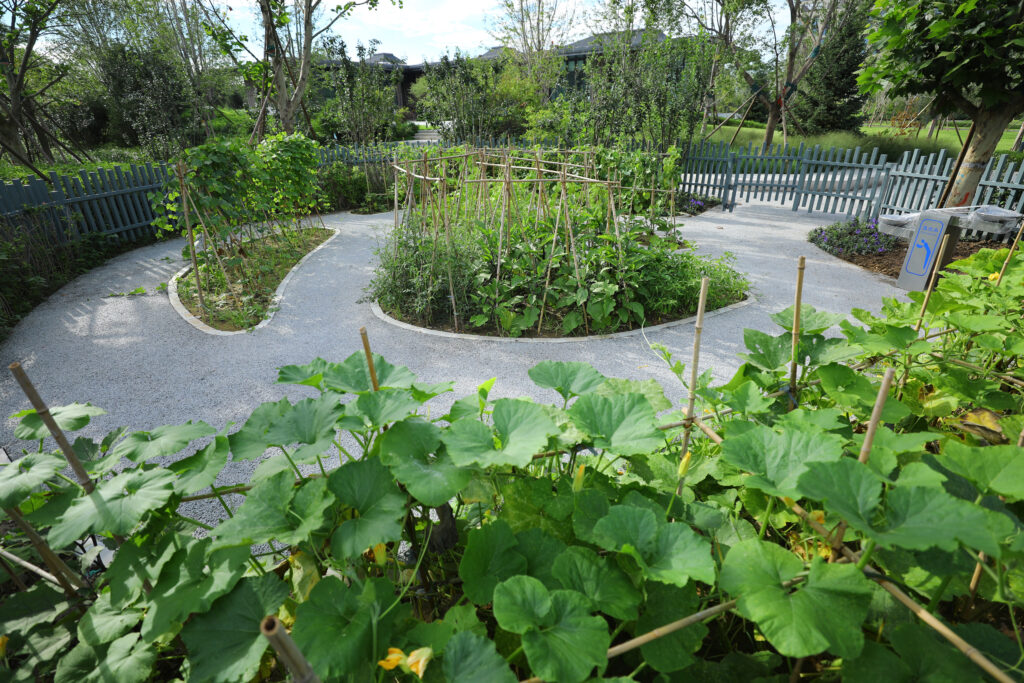 A biodiverse community park with pavilions, gardens, and walking paths, anchoring new multigenerational housing in Beijing.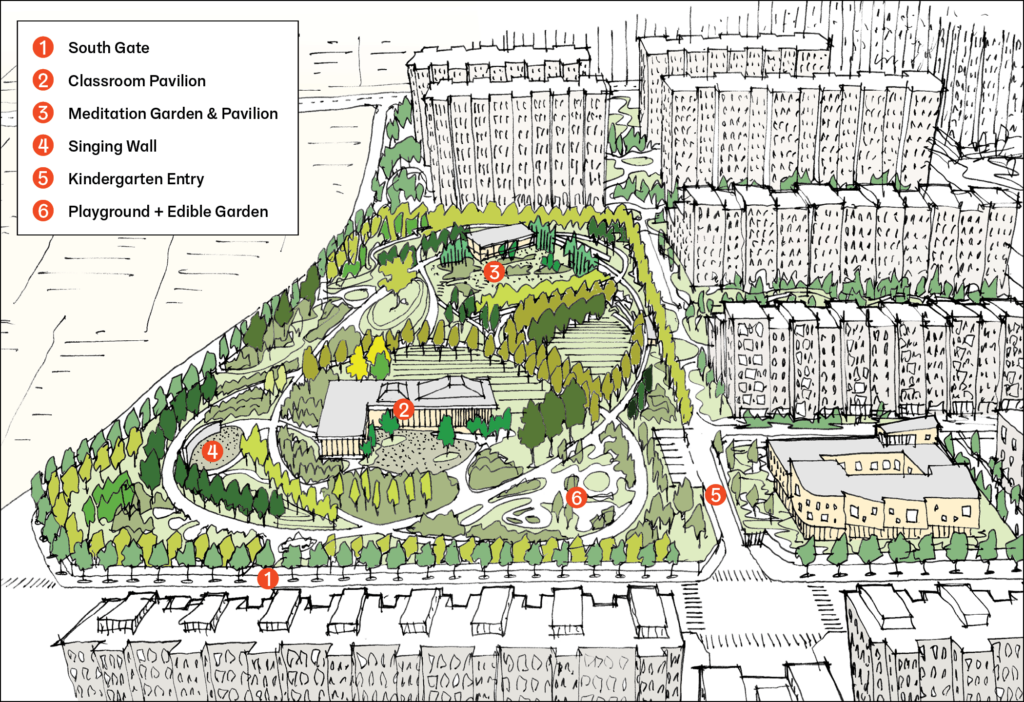 Waggonner & Ball was hired to design an urban park in Beijing as the focal point and unifying element of a new development for multi-generational living and learning. The site is encircled by senior living facilities and an early learning center for children. The park and pavilion cater to young and old alike, with a small playground, open lawns, a meditation garden, a "singing wall," and recreation trails. Its pavilion houses special events and additional classroom spaces for adult continuing education and kindergarten field trips.
Chinese gardens are typically designed as spaces for quiet contemplation that unfold in a sequence of carefully composed views, often traditionally enjoyed by scholars, poets, and other rarified figures searching for a retreat from city life. For this park, the garden is interpreted as a place where architecture is inseparable from landscape, where inside is connected to outside and nature is continuous and flowing. Pavilion space, sensory paths, community gathering spaces, and quiet places of contemplation are all integrated with nature.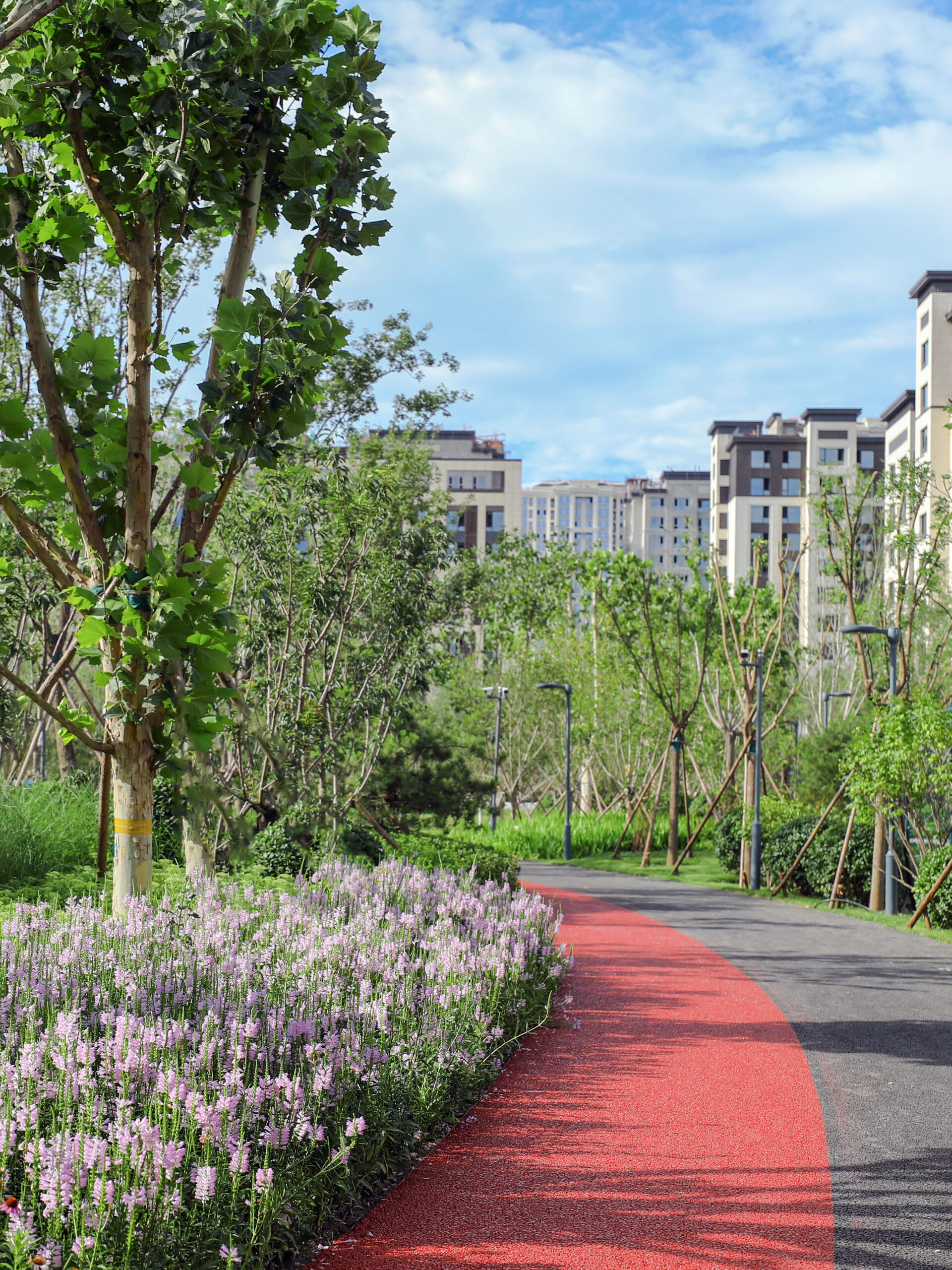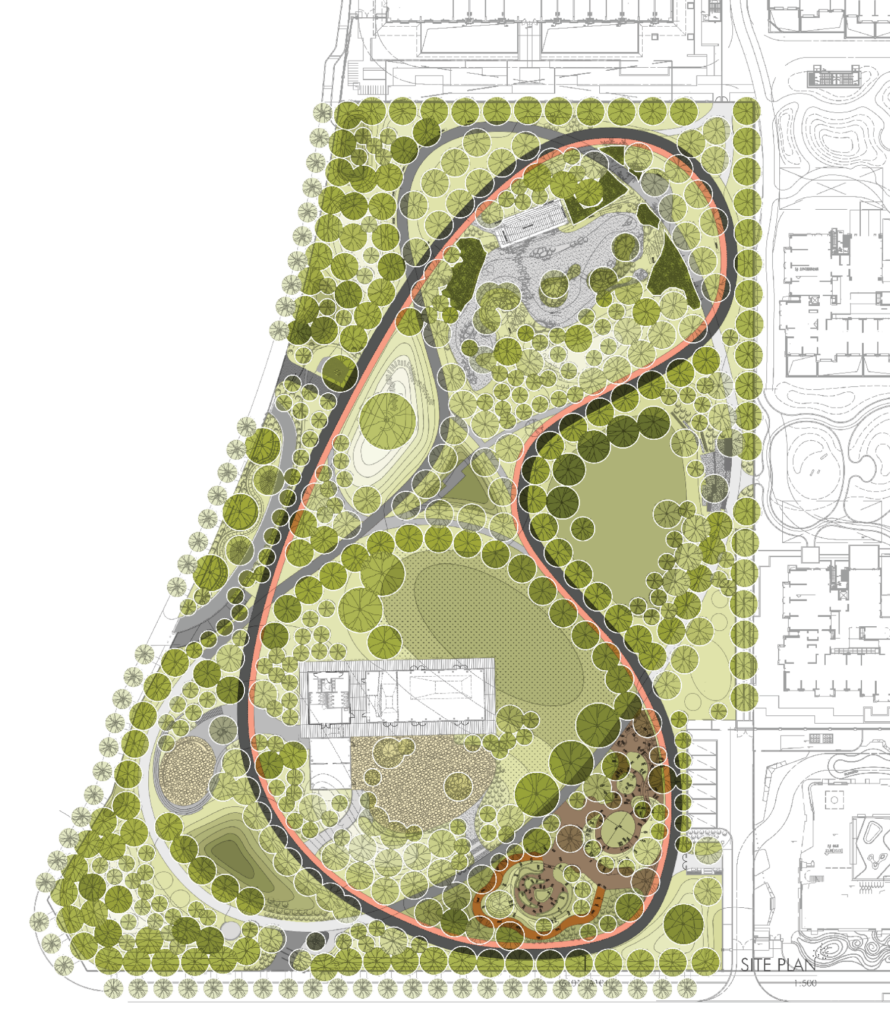 The park is organized by two overlapping loop paths, one wider more public, one narrow and meditative. Outdoor rooms housing spaces for various activities are created between the two braiding paths. The botanical nature of the planting plan and rolling topography creates interest and variation in the outdoor spaces with native species dictating the character of each outdoor room.
Gently sloping berms and mounds create thresholds and moments of discovery as visitors move along the intersecting paths, extending the limited space of this urban park into a more expansive experience.



The main pavilion links earth and sky, with a distinctive roof form and strong horizontal datum. Elements like shelters, benches, and bridges are nestled into planted areas, knitting architecture into the landscape. In keeping with traditional Chinese garden pavilions, all structures are raised slightly above surrounding grade.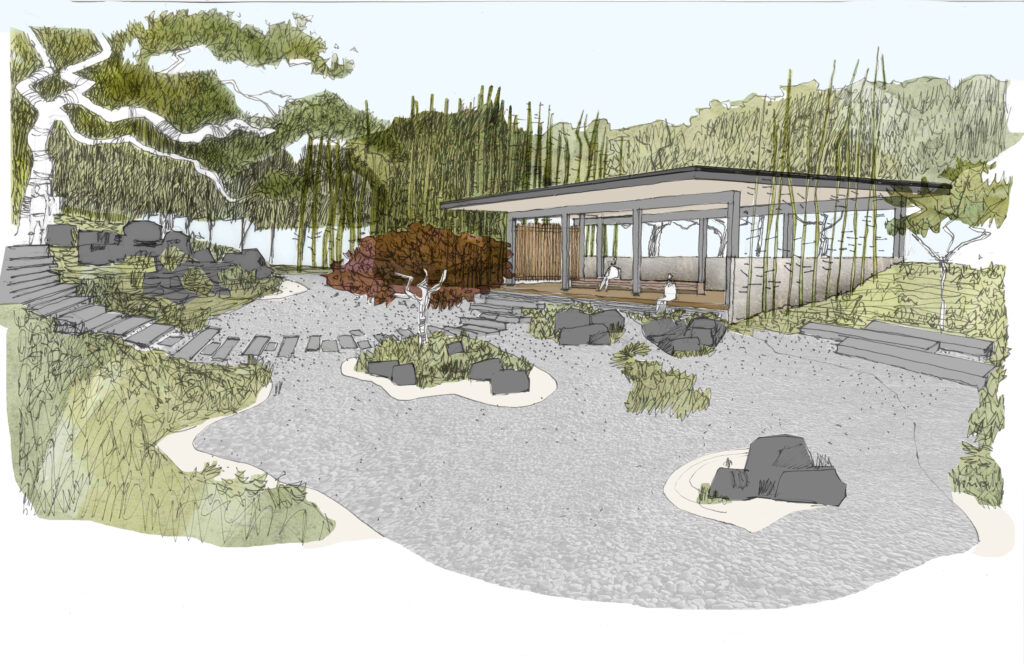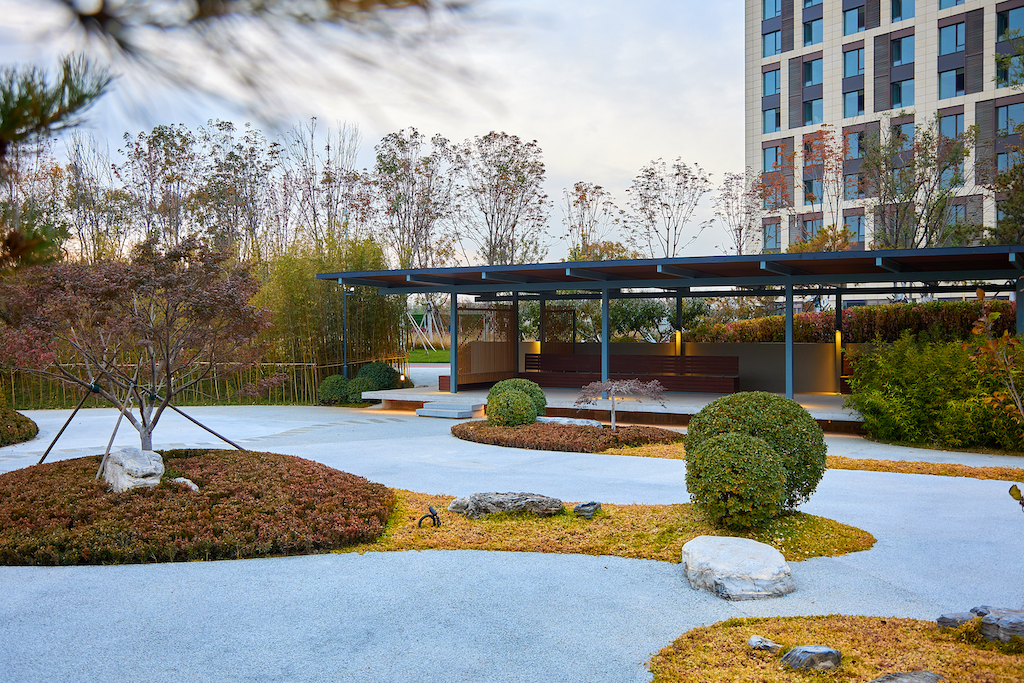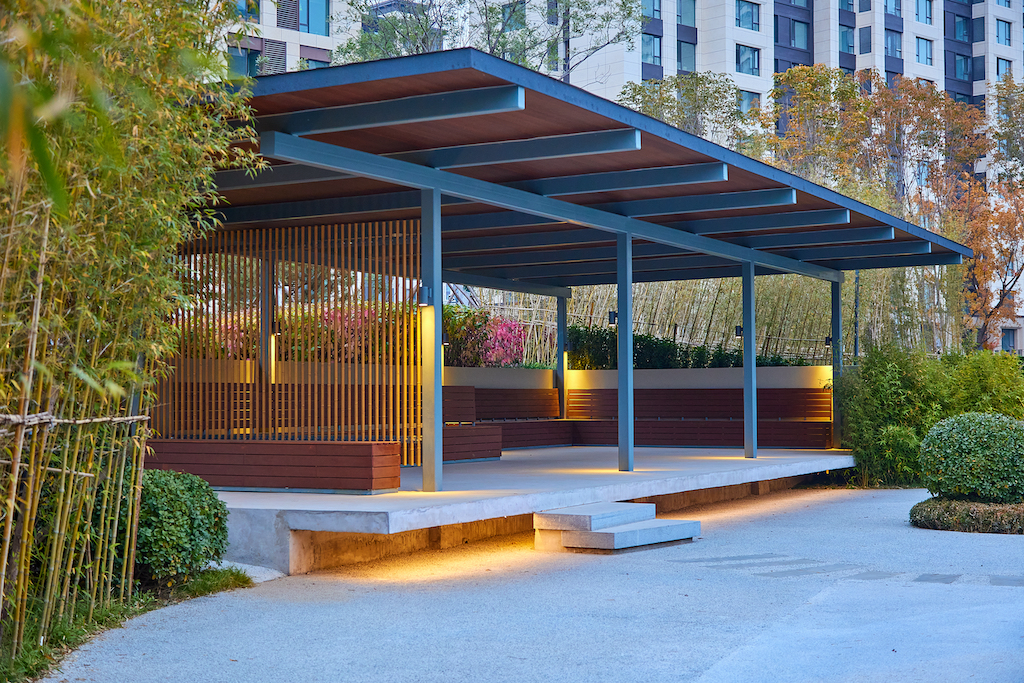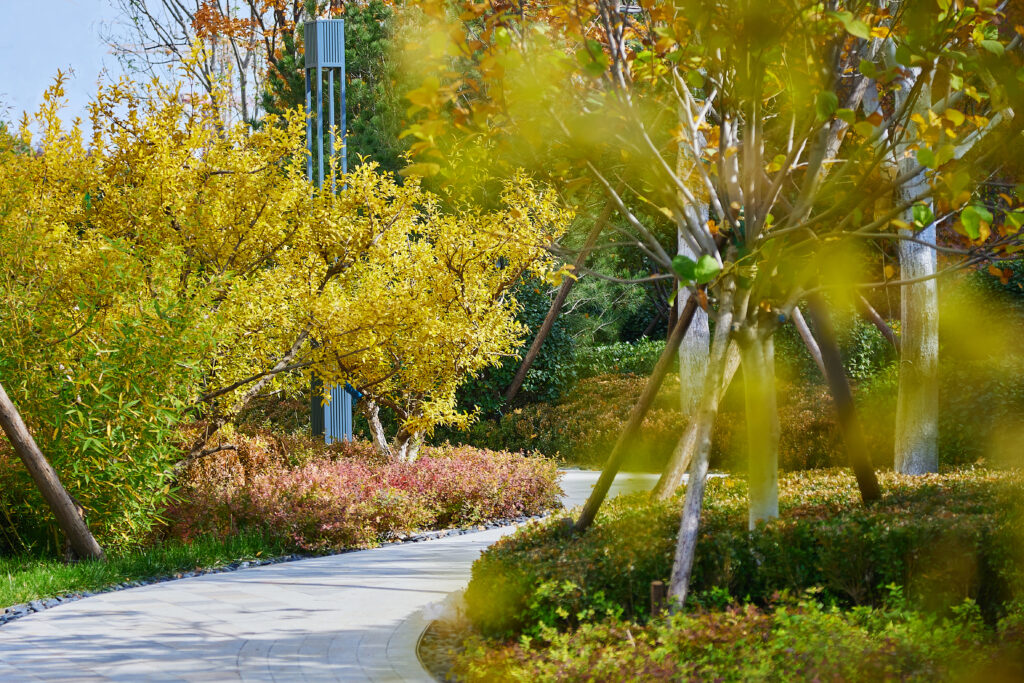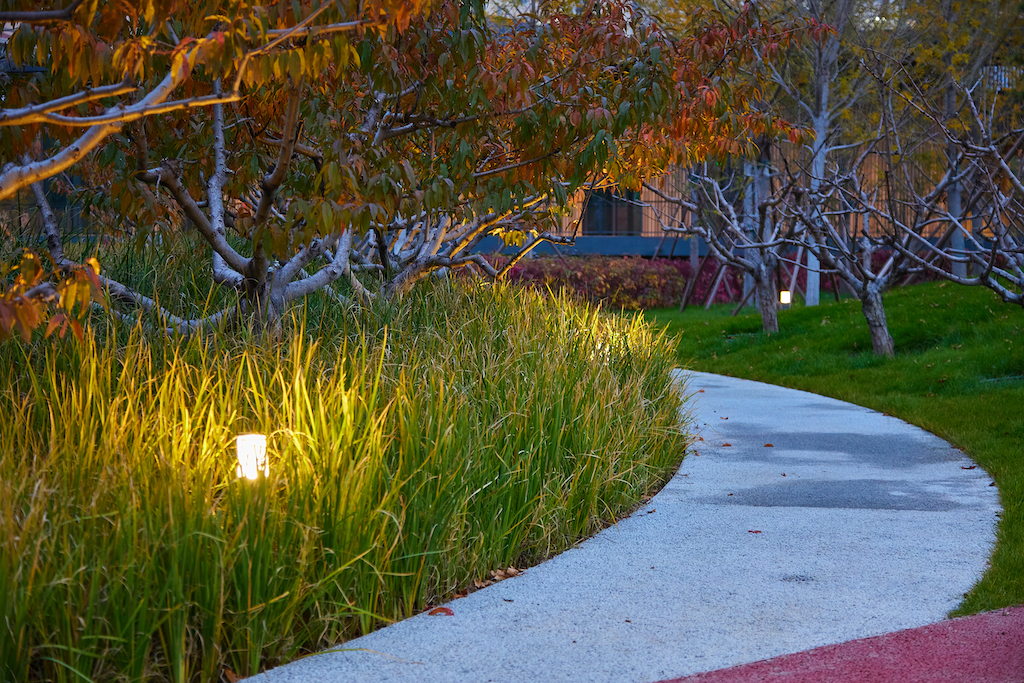 Trees in the park were selected for their long blooming and flowering seasons – a show of color from early Spring until late Fall. Planting was designed with an architect's eye for urban space, generating unfolding cinematic sequences of outdoor rooms. In the hyper-urban context of the Chinese megacity, Banbidian Park offers an escape from urban life for young and old alike.
---
Client
Yuecheng Group
Year
2020
Pavilion Area
6555 SF