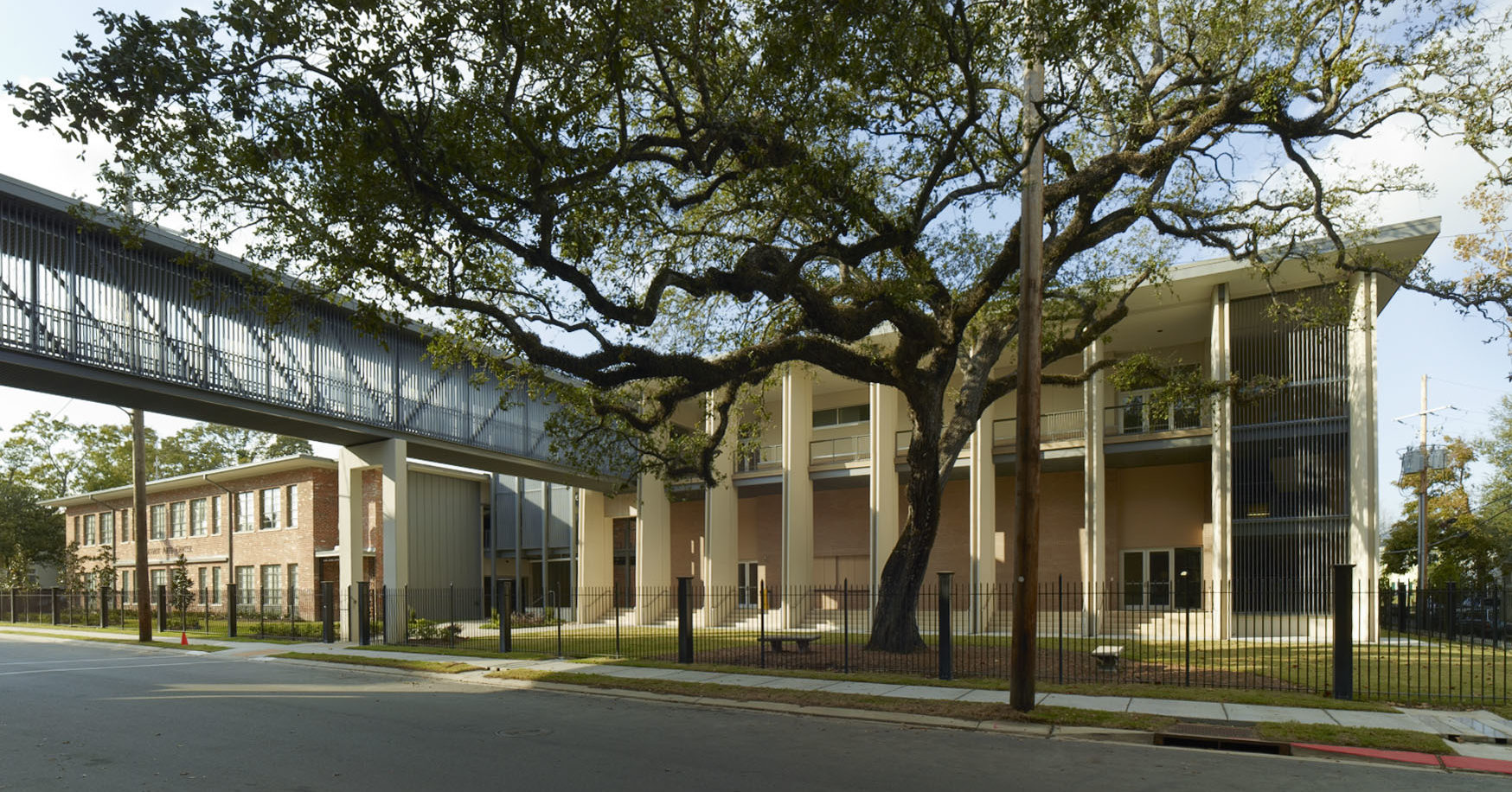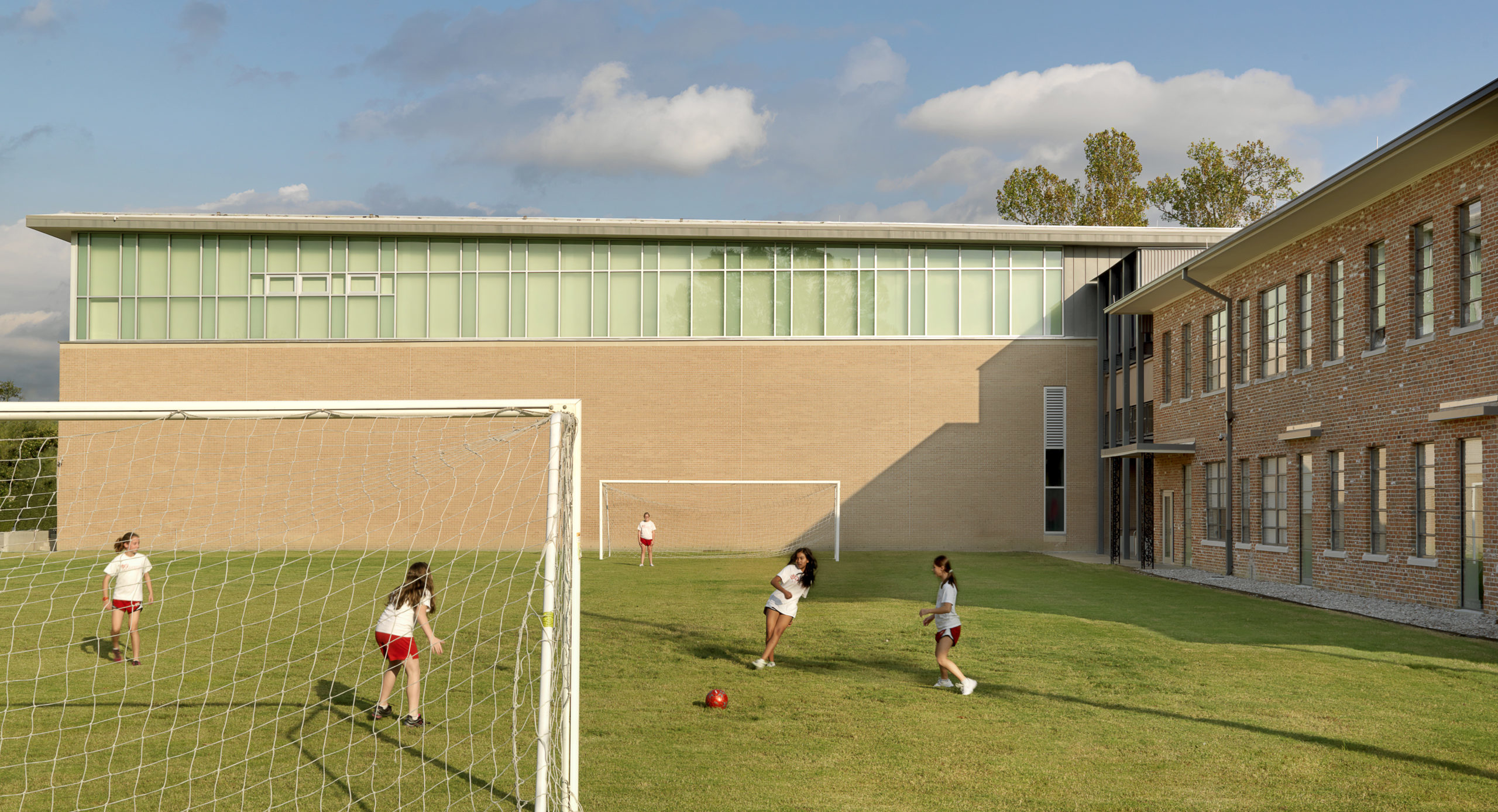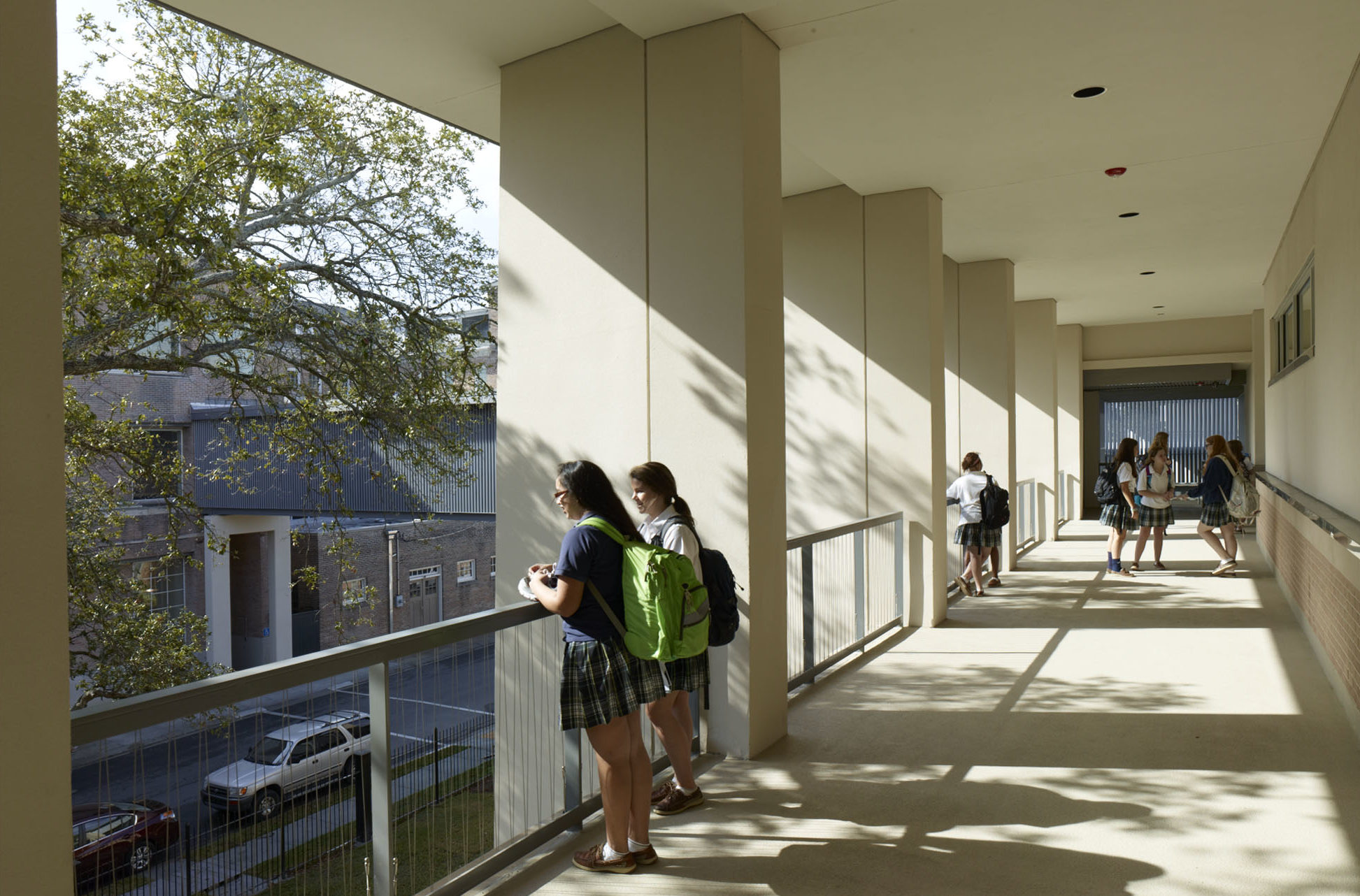 The transformation of an antiquated facility breathes new life into the back of campus and establishes a focal point for physical activity and creative expression.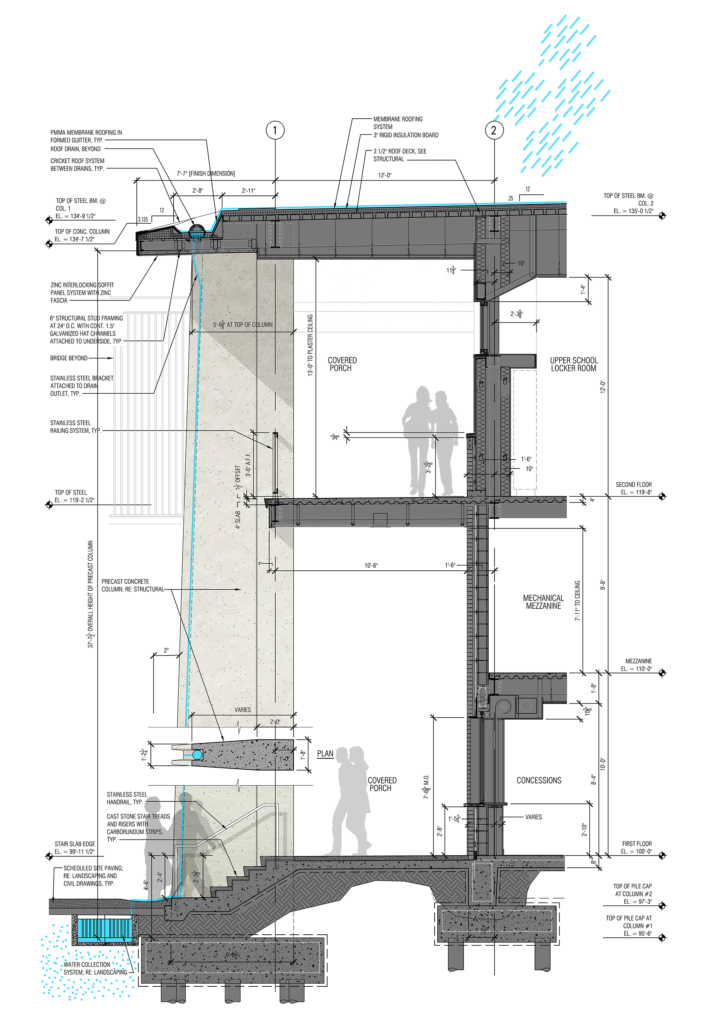 Giving physical expression to the school's values of social and environmental awareness, the design includes the adaptive reuse of an existing building as an arts facility, and the addition of a new athletics center that incorporates sustainable features integral to a student's everyday experience.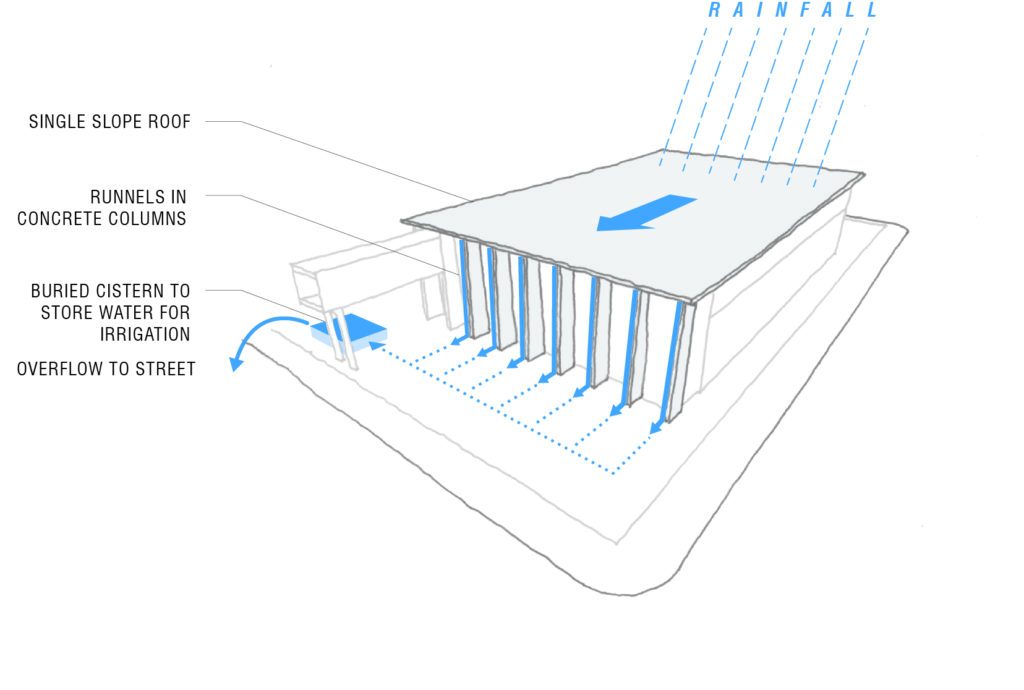 Stormwater from the large roof is directed to the entry loggia's nine concrete columns that are notched to form open downspouts and visibly lead the water into a rain garden and underground cistern.
The stormwater systems can store up to 18,000 gallons of water, keeping stormwater from overwhelming the city's drainage system in frequent downpours.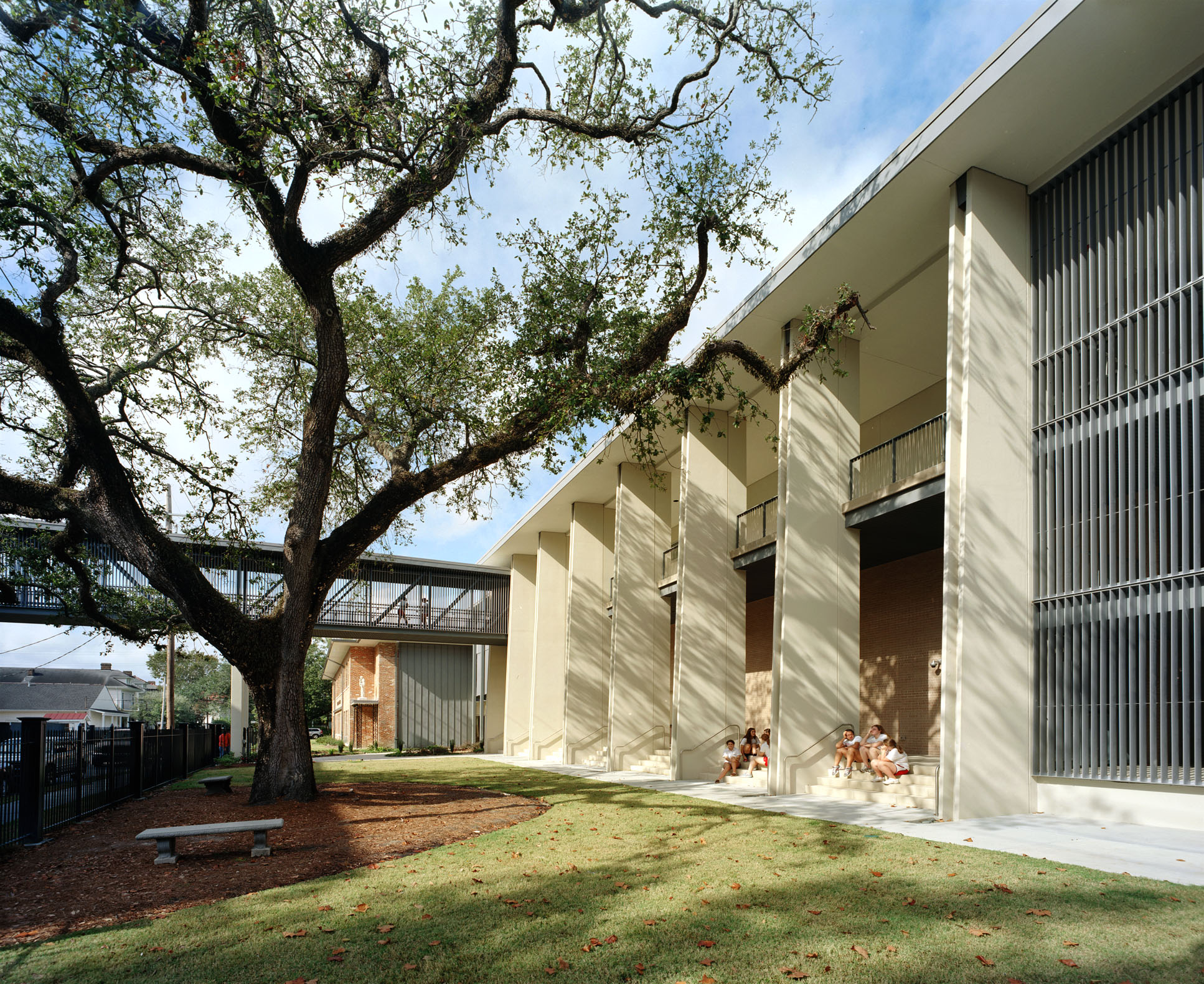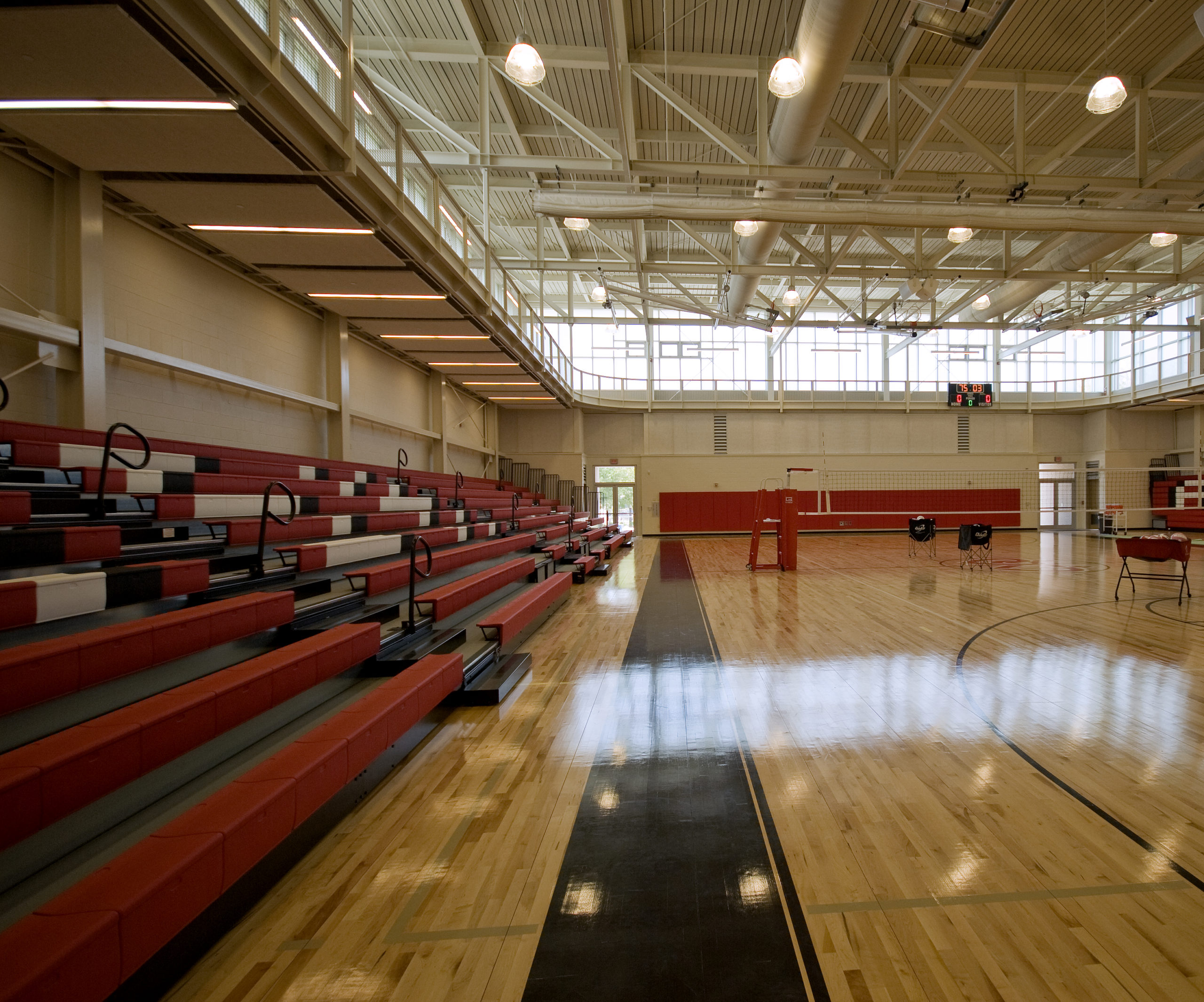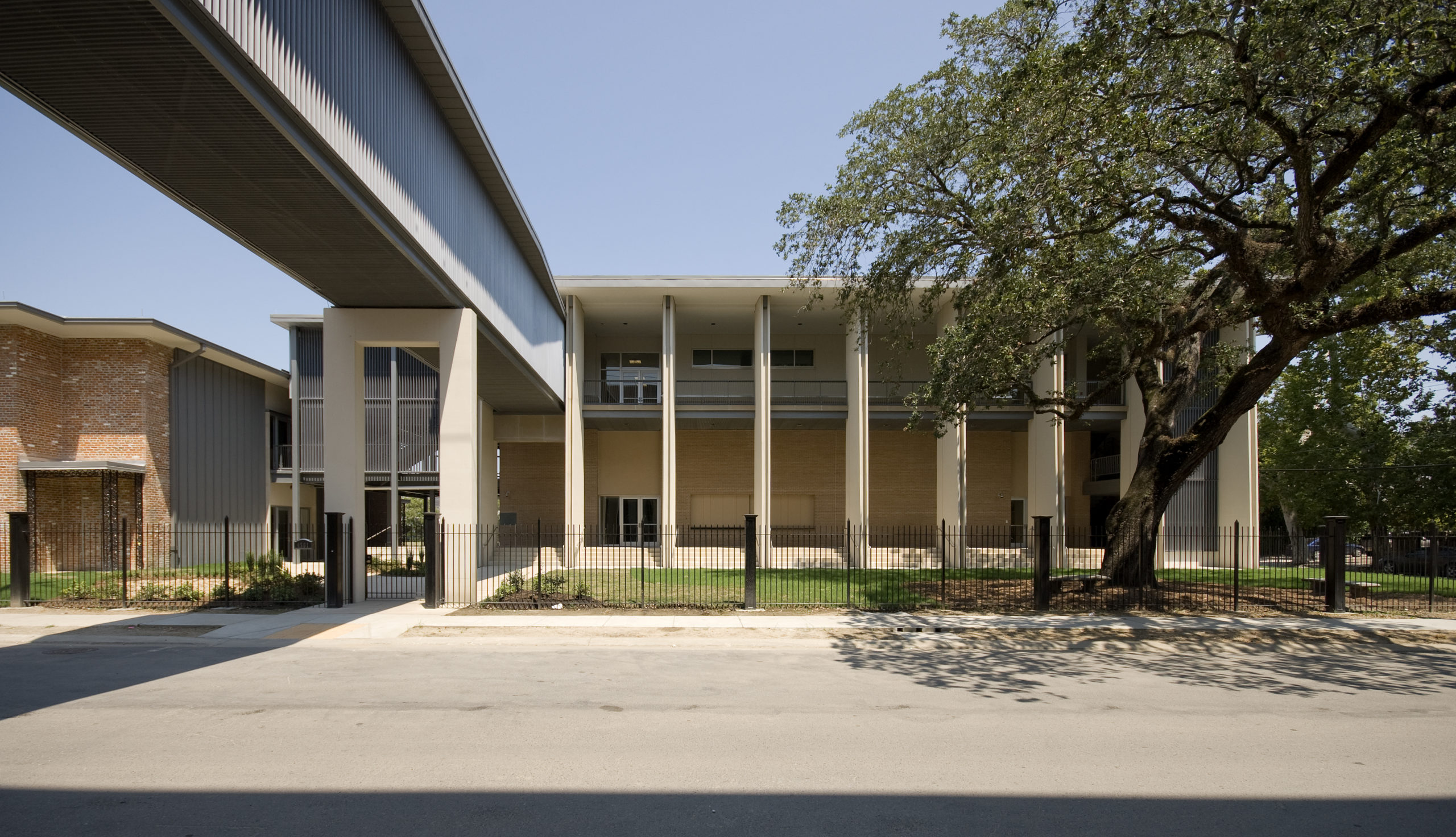 Broad overhangs and balconies provide shade and shelter from New Orleans' subtropical climate, while a screened breezeway connects the two buildings and serves as an outdoor classroom. A covered screened bridge spans over a city street to link the new complex to the main campus block.
---
Client
Academy of the Sacred Heart
Year
2011
Project Area
37,755 sf
Awards
Merit Award, AIA Louisiana
2012
Divine Detail Merit Award, AIA New Orleans
2012